November 2, 2012
TRAUMA  has become a two night event, and there is STILL never a dull moment. I STILL was not able to see everything there was to see! Here are my favorites from night two.
Again – all images are in a single gallery at the bottom of the page. If you had your photo taken by me – it is in there! If you had it taken by someone else swing by the TRAUMA site!
Button and her Notions kicked the nigh off right with some painting by Cloudhaus and some ponies… and hotness.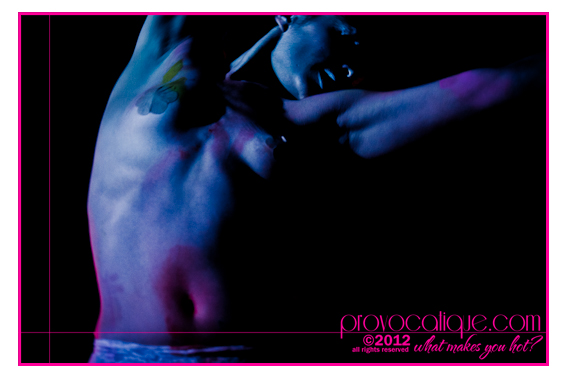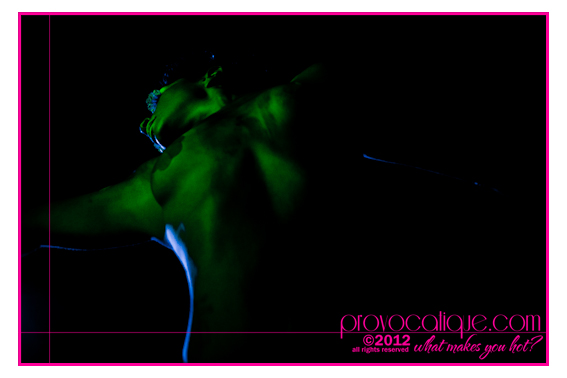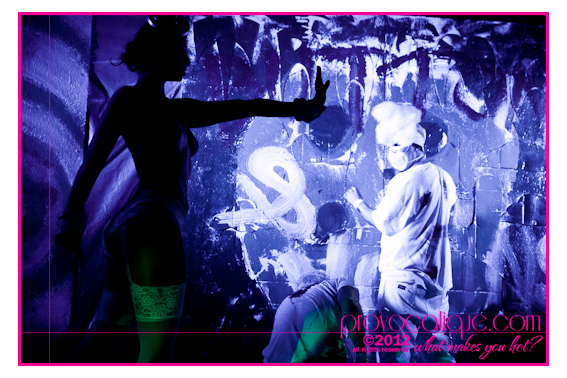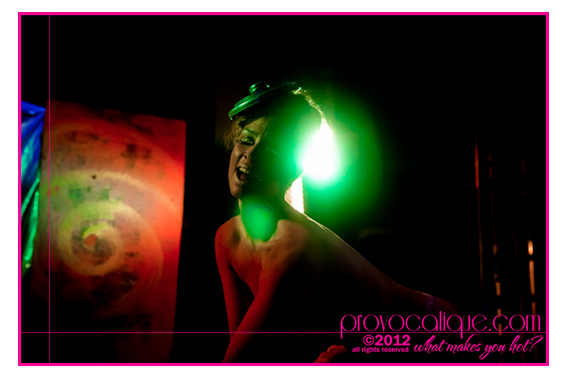 Fucking SLASH! ROCK!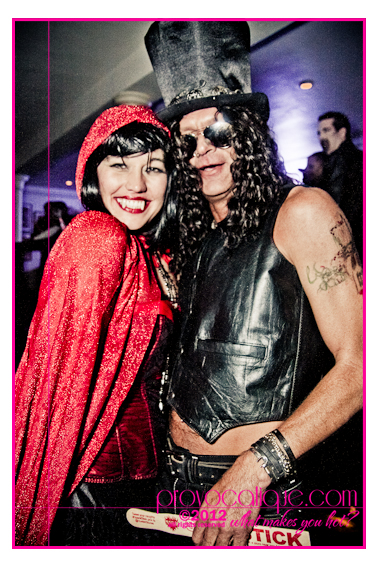 Robotainment courtesy of Electrocult Circus during a music mishap for The Sex Kitten Purr=lesque. He made it work!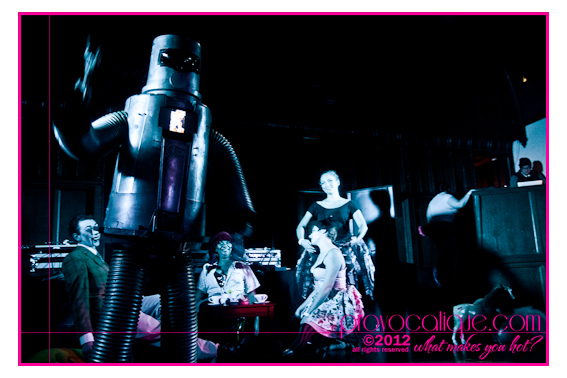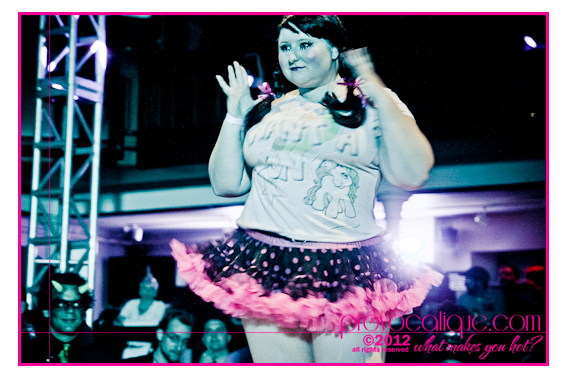 More Coreroc ladies tonight including Viva Valezz! and a Velvet Heart! OH – be sure to stop by The Fierce Burlesque page for info on the traveling festival!
We took some time out in a more private setting (yeah, the John – what?!) for some extra hot photos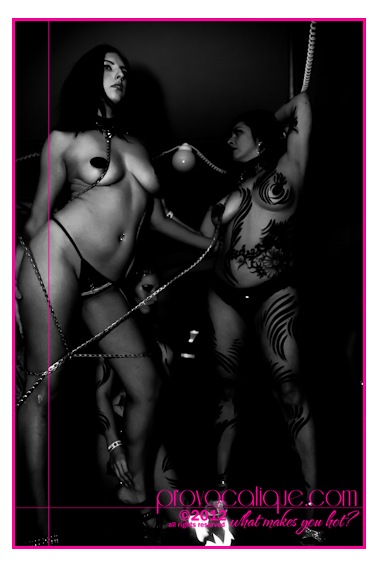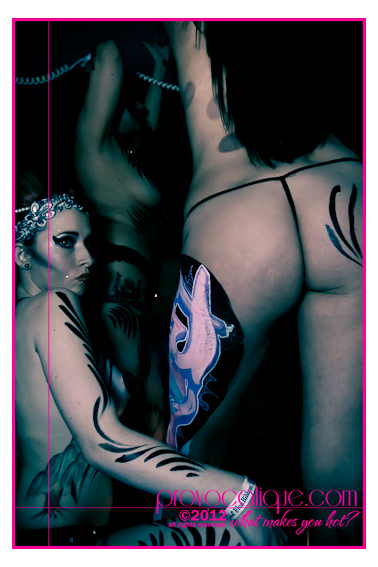 Someone took a picture, of me taking this picture… lol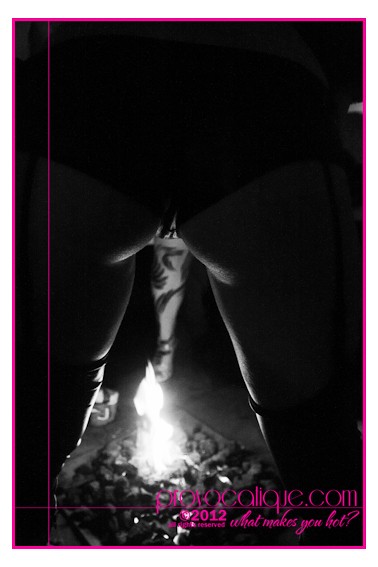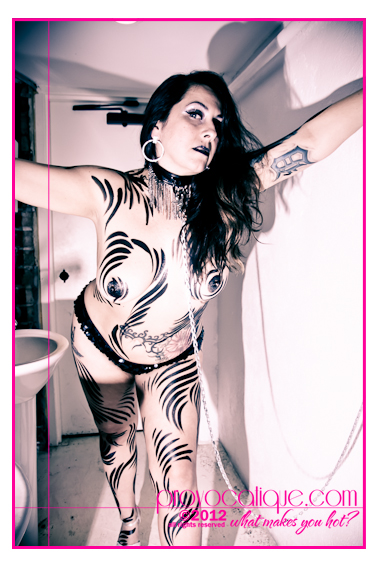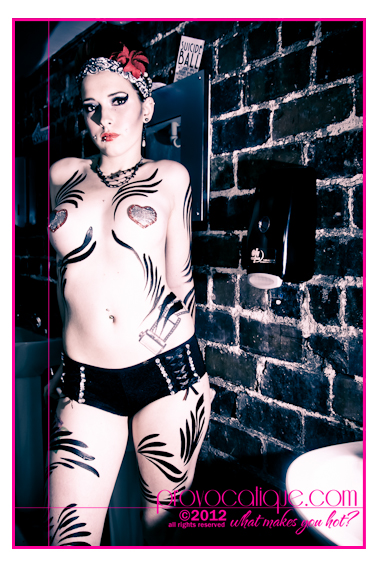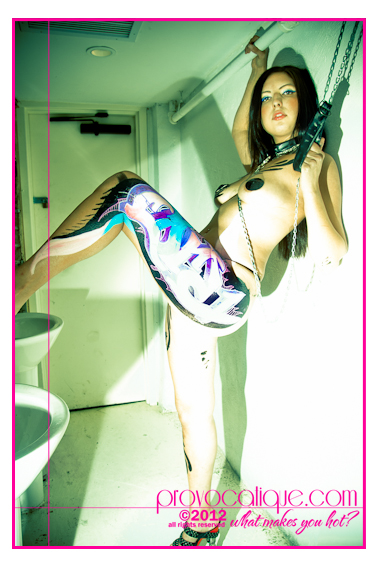 Lindsay Hearts and Nikki Hearts dropped in for a photo op while we were hogging the bathroom. These ladies are moving on to the big LA – I will miss them both WAH!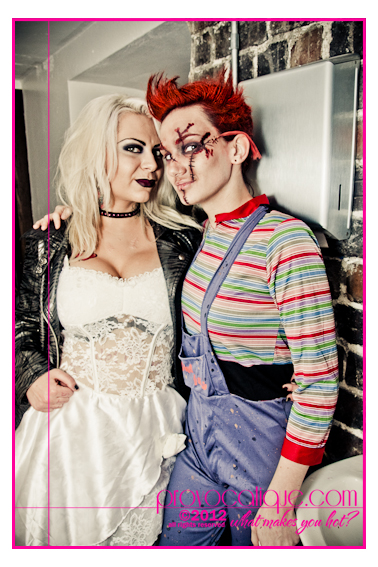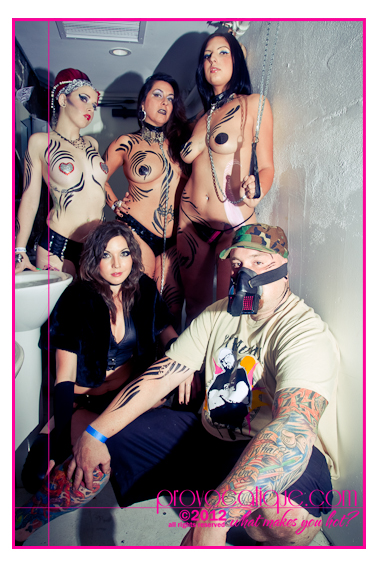 The Suspension Artists Collective took the stage and put on a suspension show not to be missed. I've seen my share of suspensions, but I have NEVER seen what mister Mute One pulled off. More of that in a minute. First though, the ladies: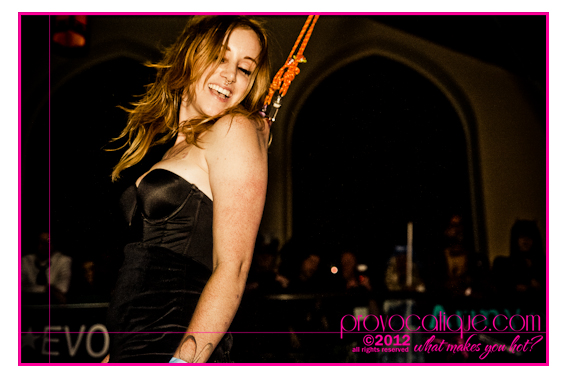 I wish you could tell how fast this girl was spinning around, holy hell. Seriously.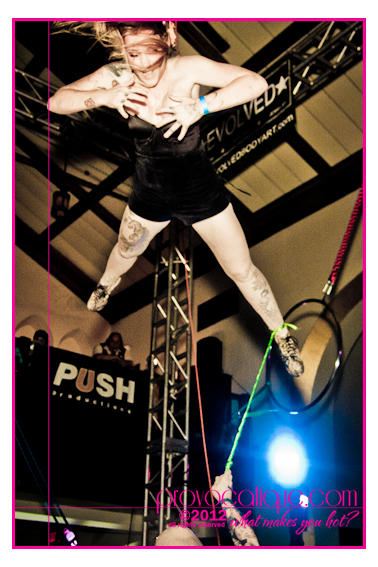 Miss Jamie Mayhem is my favorite suspension artist. The girl just glides through the air. And look how damn cute she is. None of that scowling "I'll rip your face off" stuff with her – no sir – she is all smiles. And for that, we thank her. And that is the coolest suspension rig I've ever seen. I want one to hang on my wall. LOL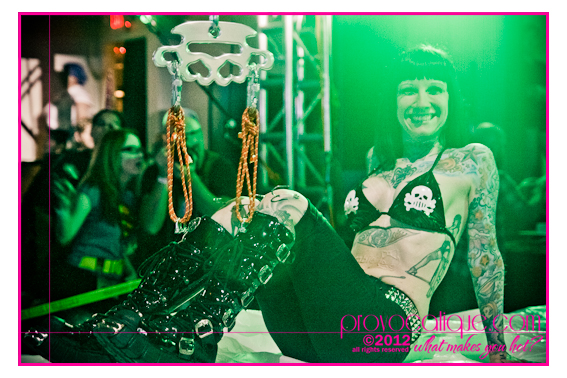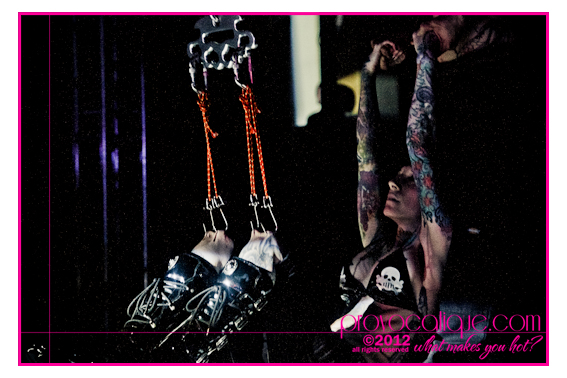 Intentional blur. I was panning. I like it!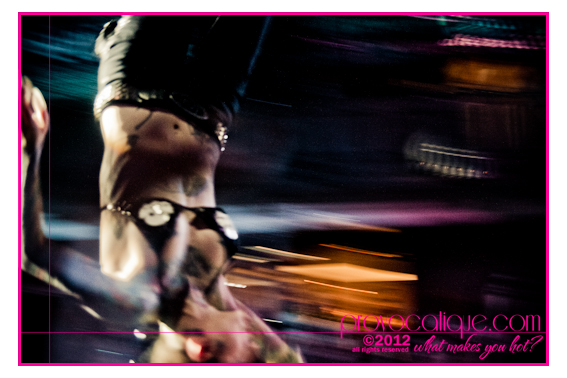 I was using a wide angle lens here. I could have touched her. She swung over the crowd it was saaaaweeet!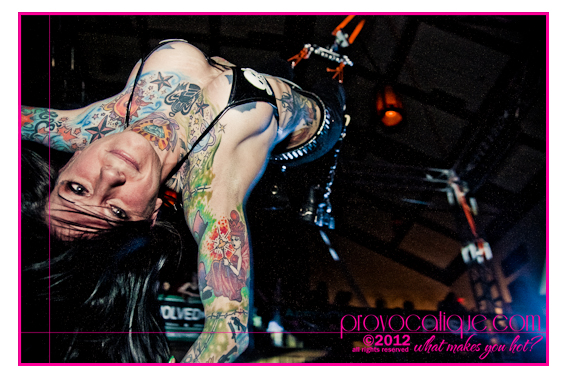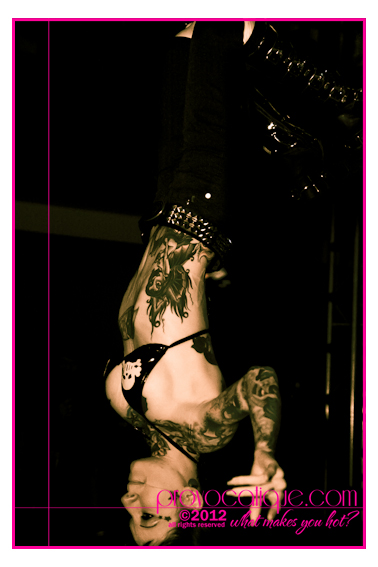 I was loving this girl too. Anybody who can hang from hooks in their ribs and do it with style earns points in my book.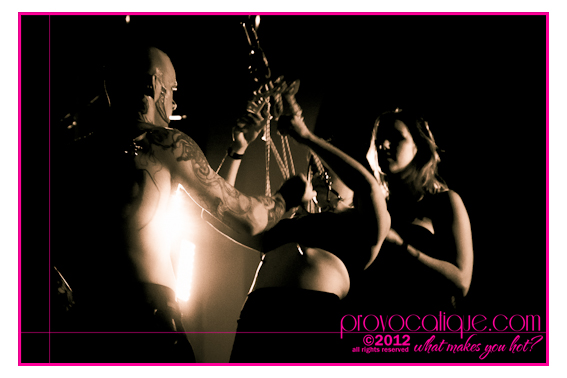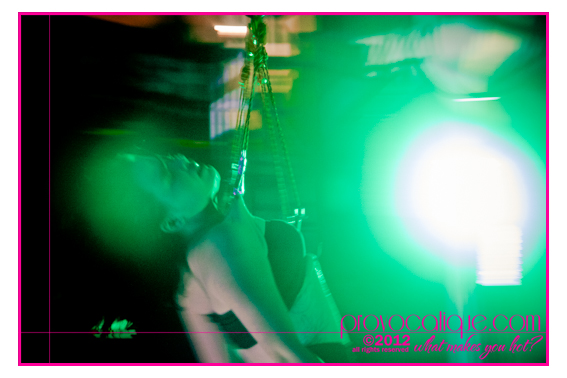 Come toward the liiiiiiight…. lol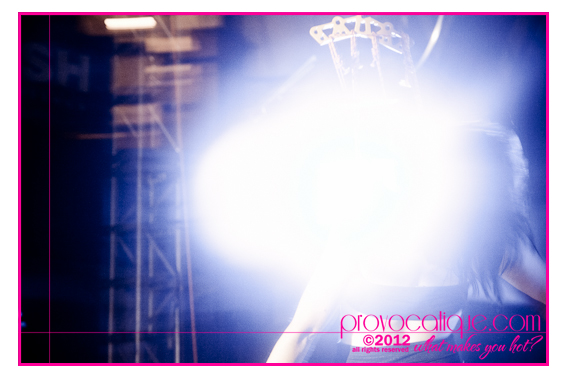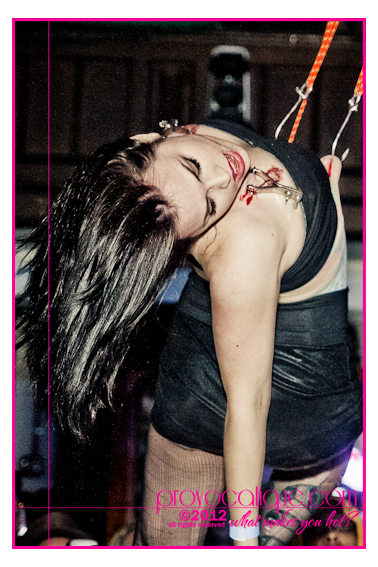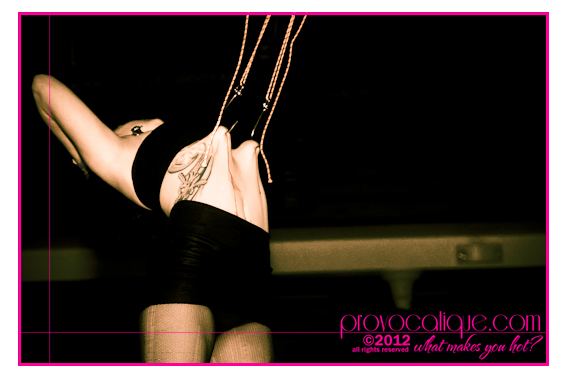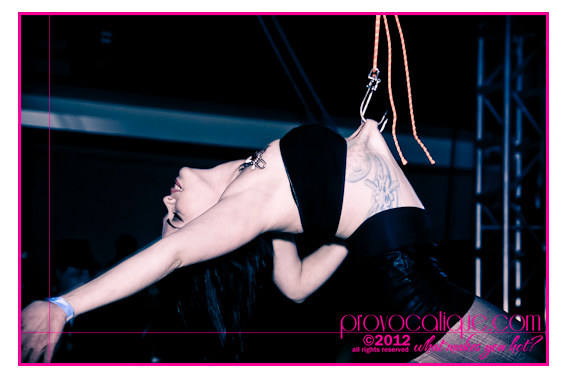 Ok back to Mute One. The crazy SOB starts out with this climbing harness type thing all up between his legs, and I am thinking "what the fuck are YOU up to?" but I had NO CLUE what he was up to!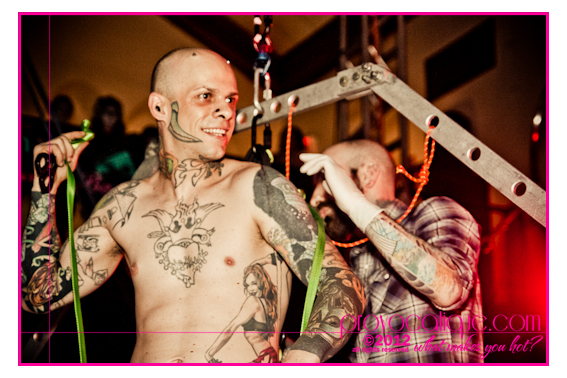 I was taken by surprise when he cut the harness, and FLIPPED so I didn't get a photo. But here is a video by my good friend Sir Todd Eko. He takes awesome video (and pictures) – because he's Todd Eko.
Right after these shots he cut the final rope and landed on his damn feet LIKE A BOSS.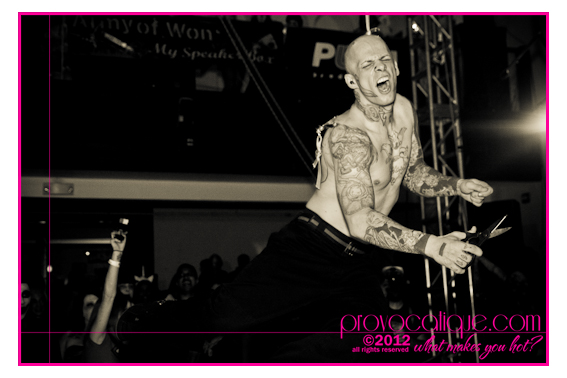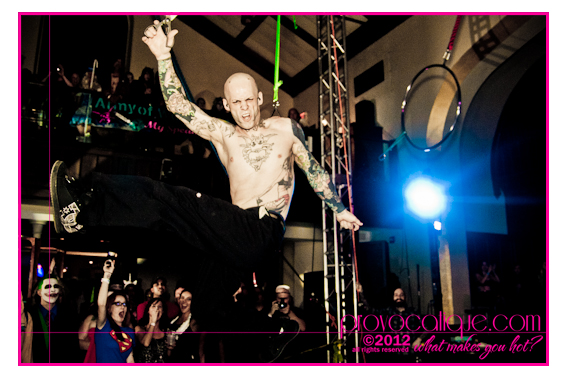 Me: "Do Jazz Hands by your face!"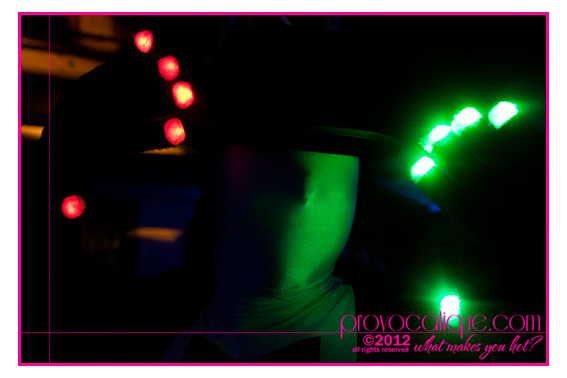 Lars the host with the most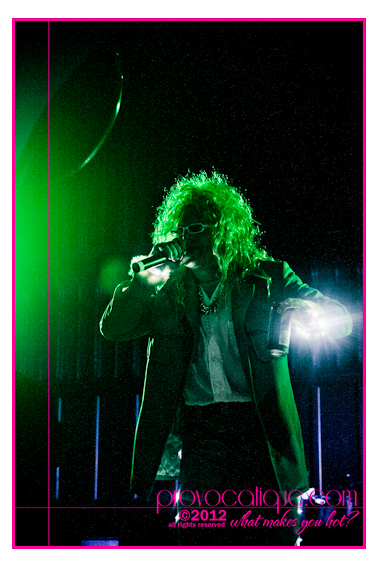 OK this was the BEST. Besides MY costume of course lol seriously though, they looked like damn Oompa Loompas!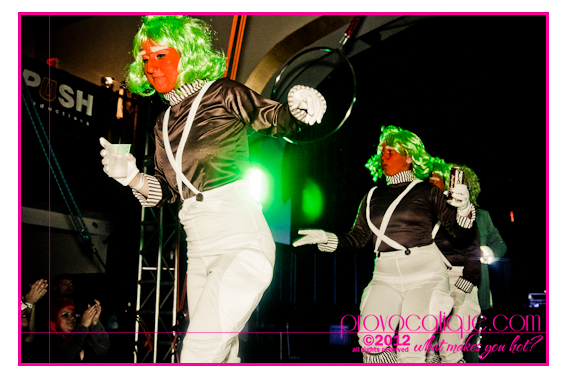 Speaking of my costume – here's a good shot of it from We Are Glitterati who always runs a fantastic photo booth at all the places to be…. can you guess who I was?
P.S. If you took photos in the booth and want to buy a print you can swing by their gallery here: We Are Glitterati TRAUMA booth prints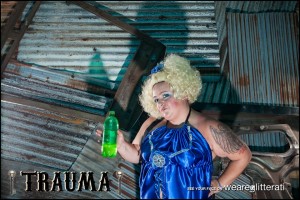 Anna and the Annadroids with another performance. I love their aerial performances so much! Don't forget to stop by their Indiegogo project for Clone Zone and make a donation! Score yourself some Annadroid swag in the process. Show some love Columbus!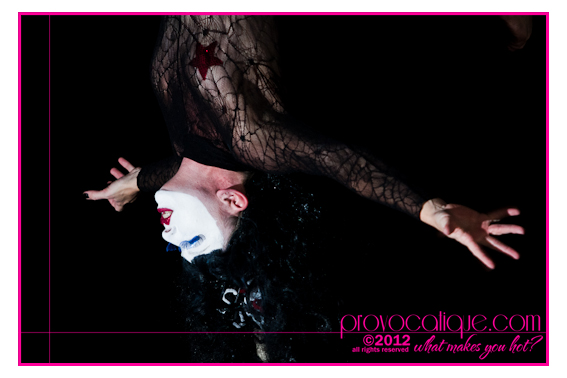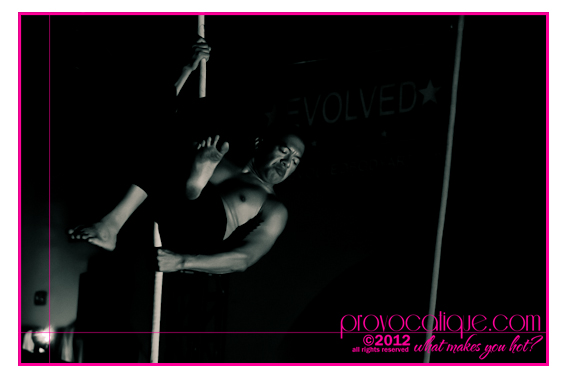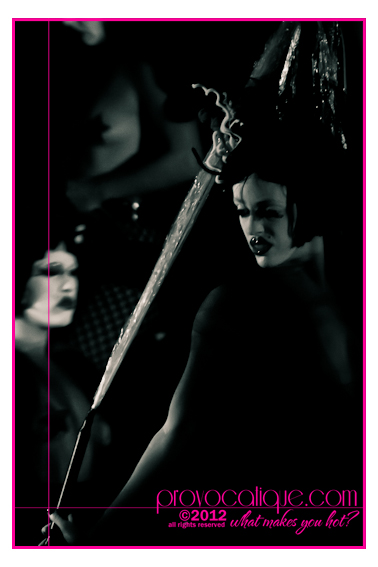 I love this shot. So grungy and UNGH DIRTY!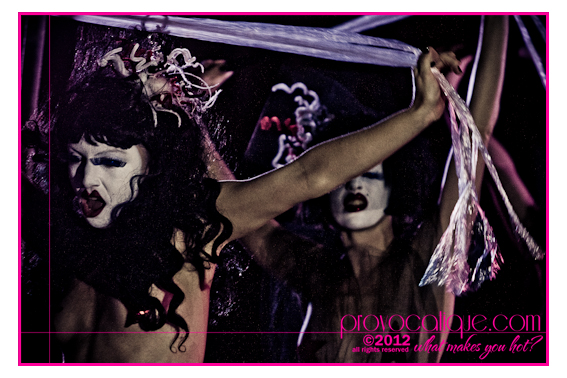 Favorite image of the night! It's slightly cropped due to my blog template, but you can surely see why I love it. This woman was phenomenal!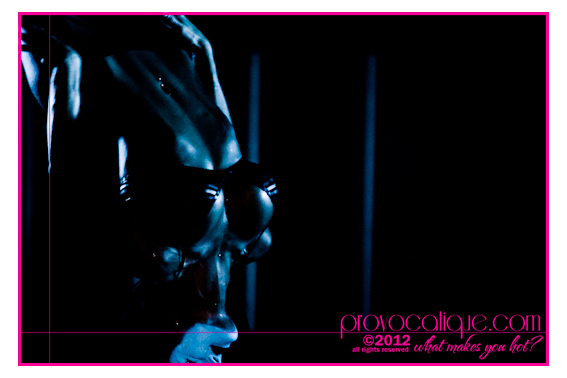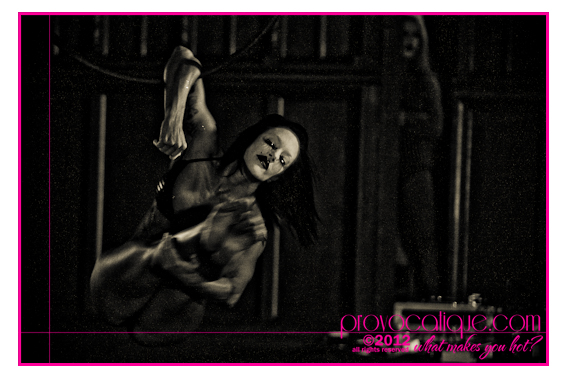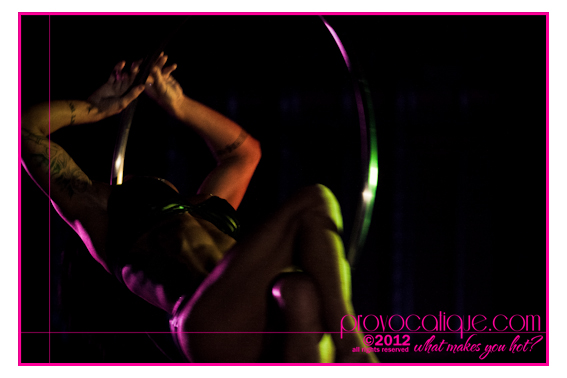 That's all folks! Look forward to next year, I know I do!
If you missed the first night's photos click this button here to take yourself to them:

Full gallery of ALL images:
TRAUMA was awesome as always this year. It was again at The Bluestone which is just an awesome events venue LOVE that place! The costumes were hot, the drinks were cool, and the acts were out of this world. That party never disappoints. If you have not gone yet, it is definitely something to put on your Columbus Ohio party bucket list!
Here are my favorite photos of the first night – the remainder (there are almost 300!) of the photography from both nights can be found in a gallery below my top picks.
All of the guest photos I took are in the gallery if you are looking for yours! Feel free to share them online – just be sure to leave the watermark, and tag the Provocatique facebook page or Twitter page appropriately
If you are looking for a photo a photographer took of you, and didn't find it here, head over to the TRAUMA website!
Lady of My Land was my first encounter of the evening – she had an interactive spanking performance – oh yeah! The music was awesome too… of course.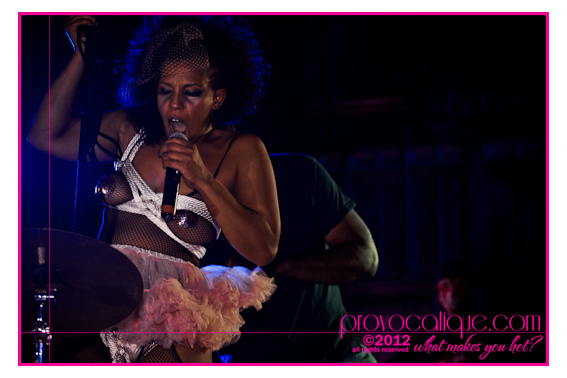 Viva! and The Velvet Hearts! did an AMAZING number this year on the main stage. There were demons, blood, sin, glitter and boobs everywhere!
Be sure to go get info for the Fierce Burlesque festival – coming to a town near you – with 4 nights in Columbus!
Pandora Foxx did a haunting, beautiful, and hot damn nearly nude number. I love Pandora, if you haven't seen her perform you have missed out.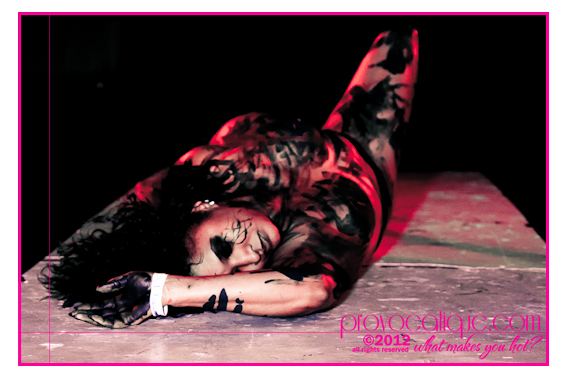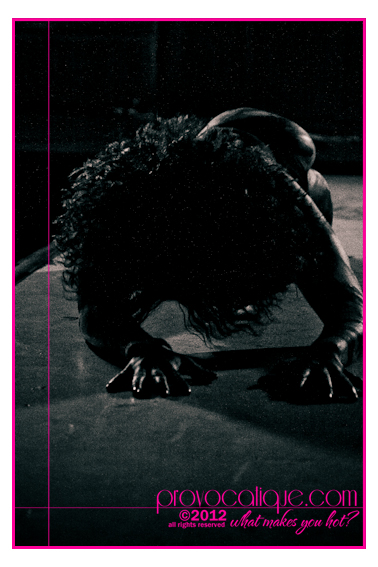 Alorha Donahue had fun with fast food – and a FABULOUS costume!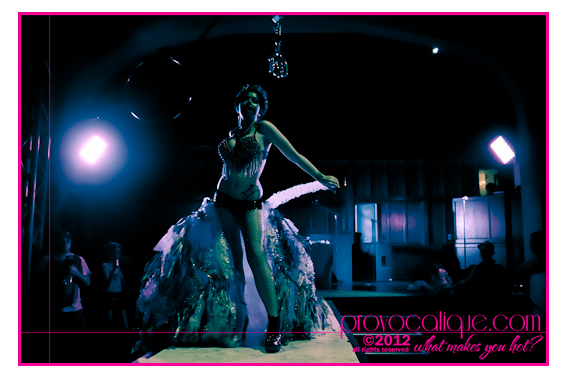 Strip Pokeher did a bloody take on a classic balloon burlesque number – spattering ensued – I braved the elements, and am glad I did!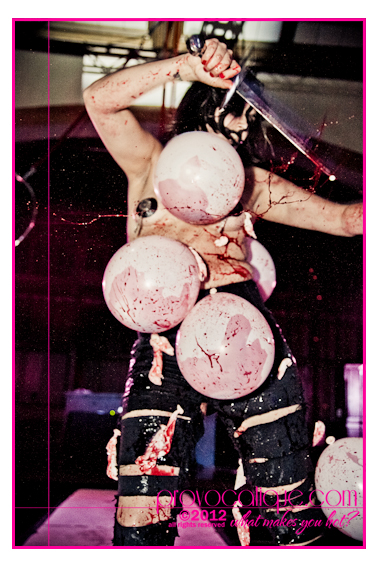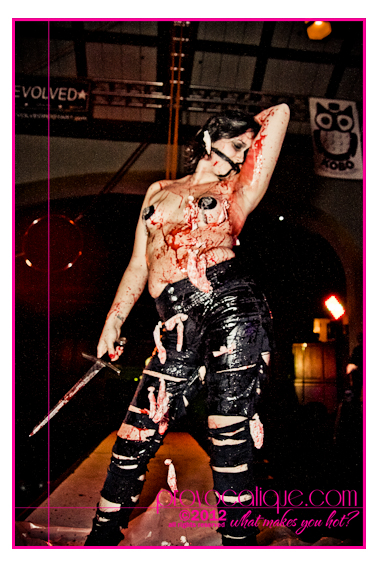 LOVE THIS GUY! Such a fan girl I am. Graceful, and creepy all at the same time. Bravo!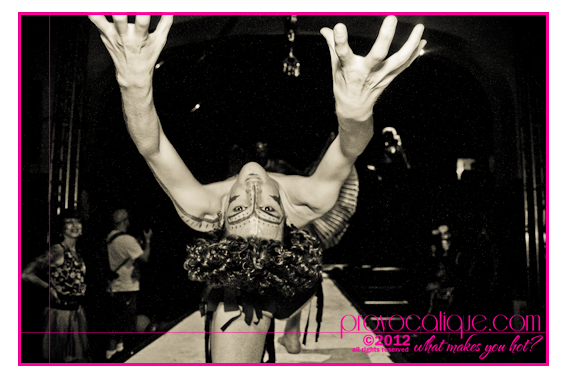 Kaiser Colonic was fierce in that glittery black bodypaint. I got to watch him apply it, I know  you are jealous.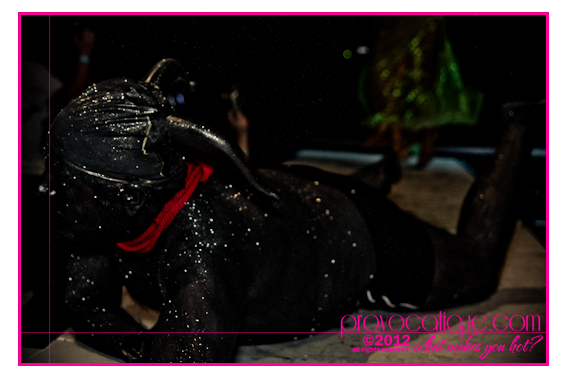 Oh Viva! My lovely bestie. You looked like a badass angel on that stage. WORK!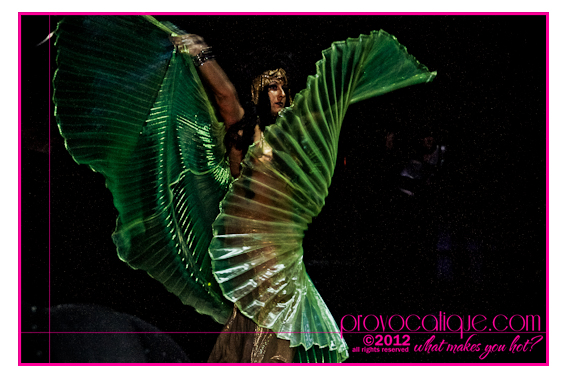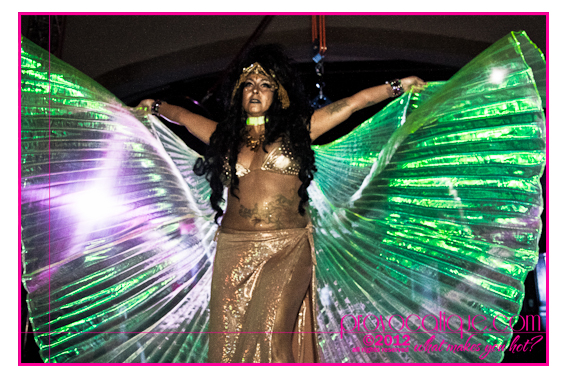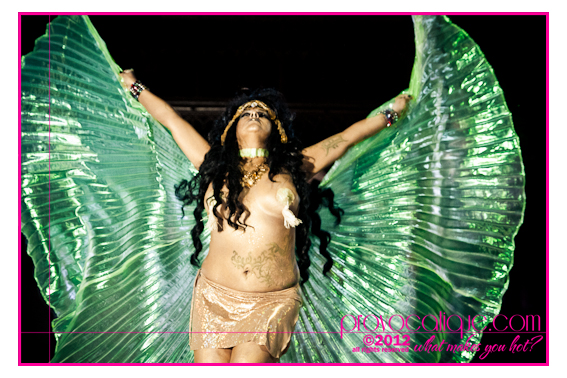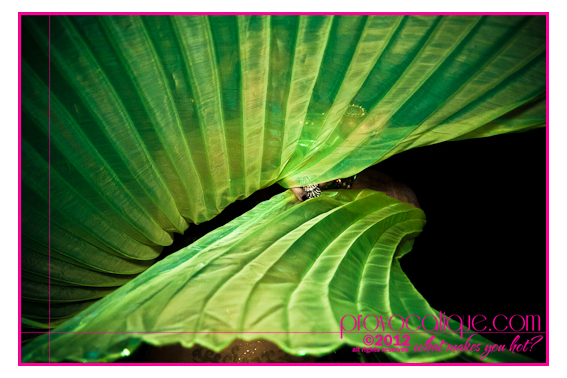 Yep, that happened.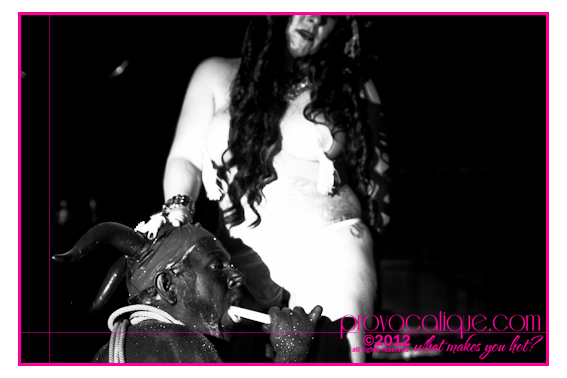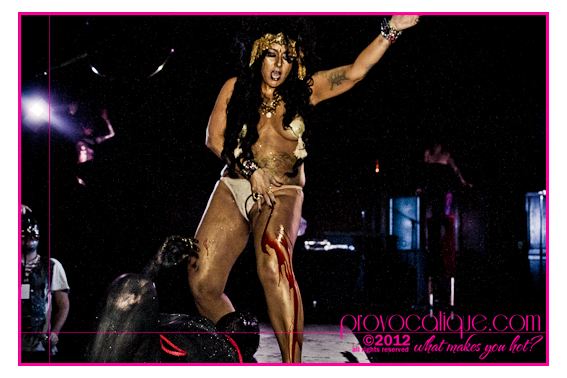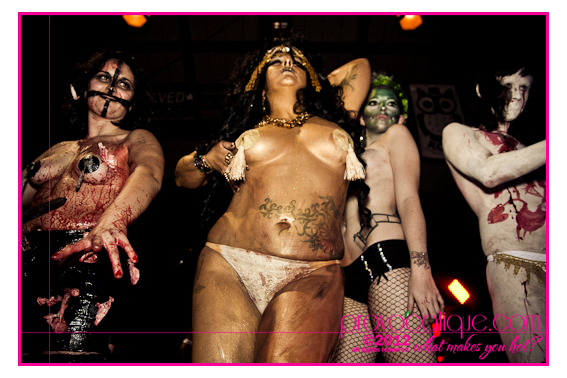 Cloudhaus did some painting, my favorite: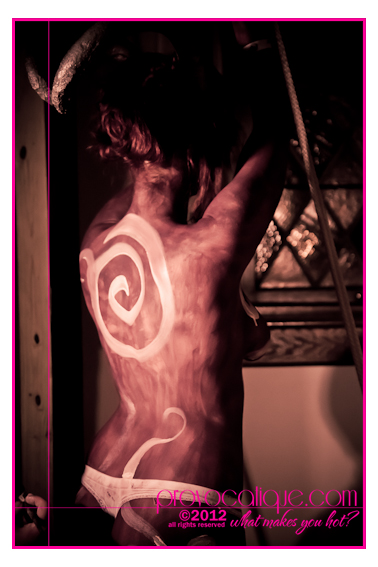 Coreroc was roaming with the lovely ladies and bangin body paint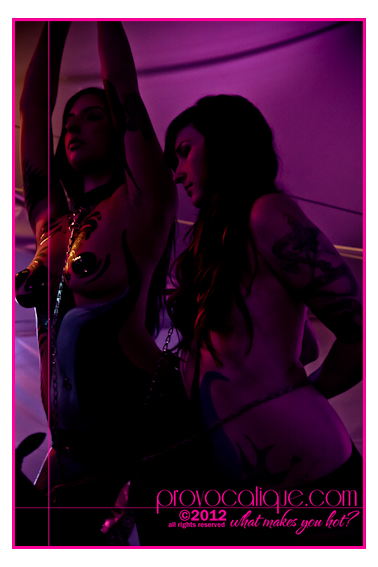 I THINK that I met the painter of this piece, I will add her if she did it… terrible memory.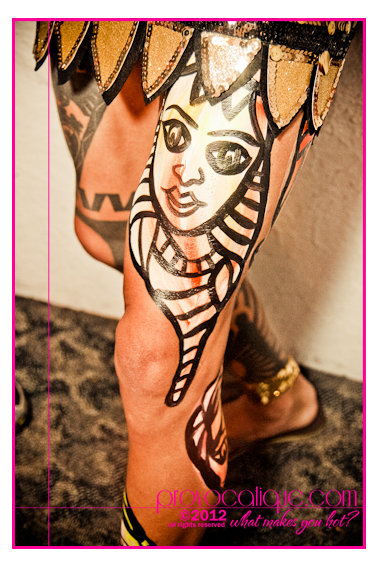 FUCK YEAH! My favorite costume of the night for sure!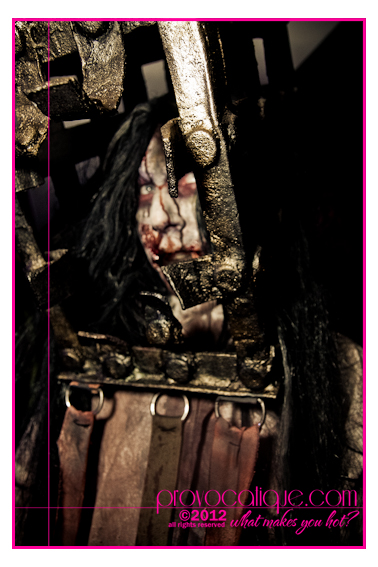 Antoinette Seducteur performing with Kinky Kitty Cabaret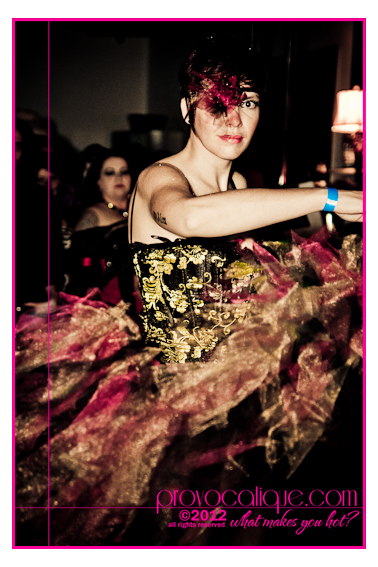 Ladymonster was a treat as always – no pun intended. Smores anyone?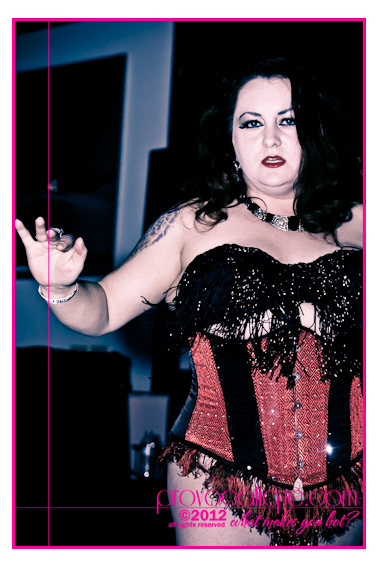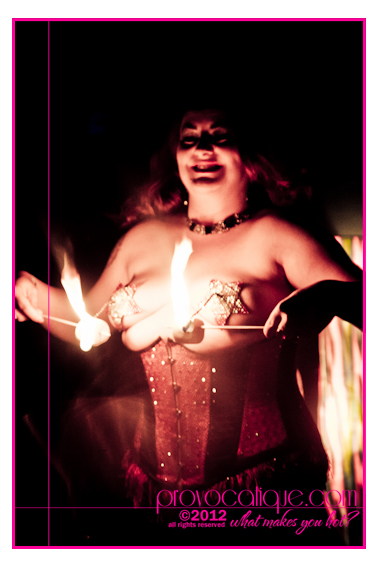 Some Janaan Al Jahanni bellydance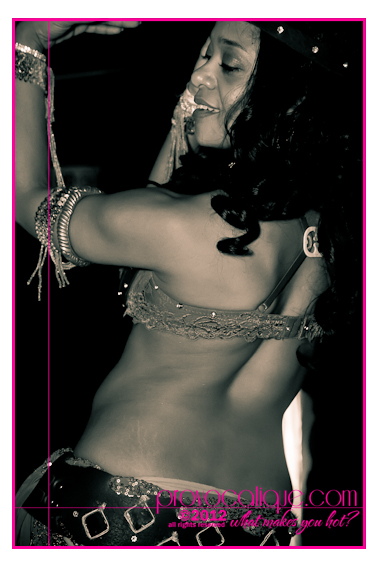 Miss Theresa's number was certainly my favorite from the downstairs burlesque acts I caught. Her partner was thoroughly enjoying herself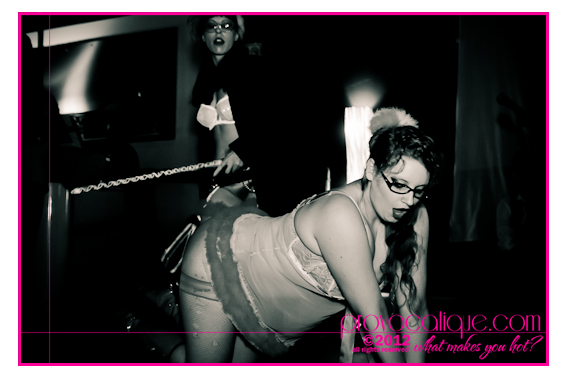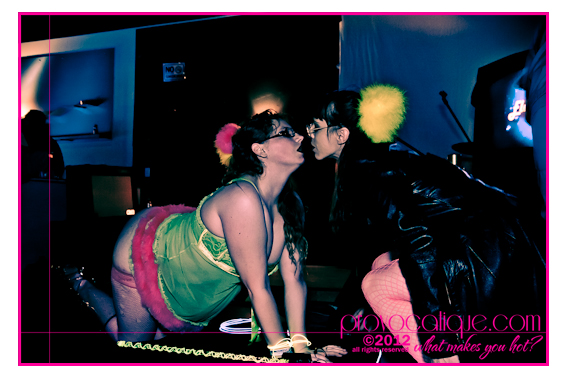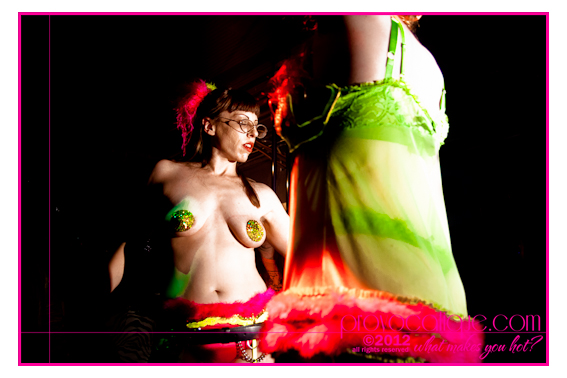 I'm not positive who did this gas mask number but I love the photos!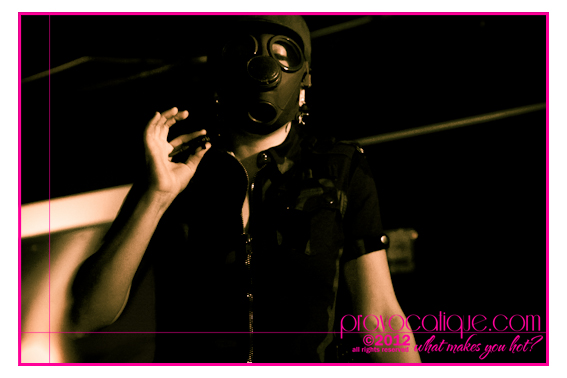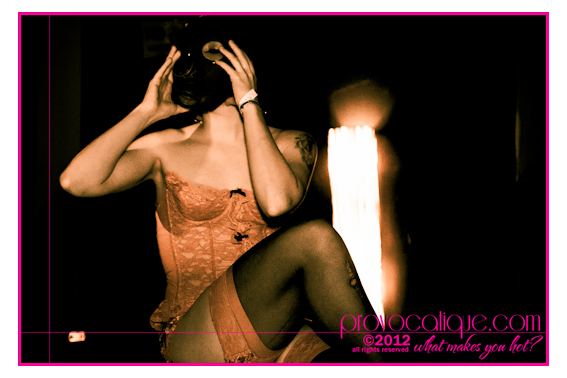 Moi. I worked VERY hard on this costume. Think it paid off? Note the blood spatter on my bodice lol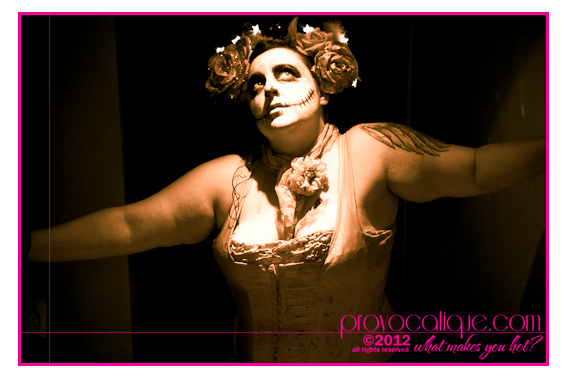 Hello!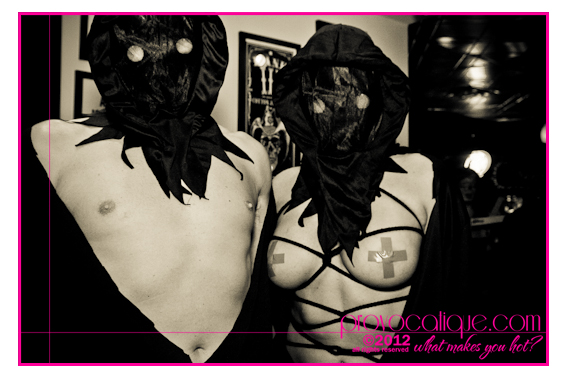 Anna and The Annadroids were fantastic as always. Anna had an Annadroid Jr on stage – fun! While you are here – you should drop by their Indiegogo project for Clone Zone. Show them some love Columbus! You can score autographed swag from the troupe for donating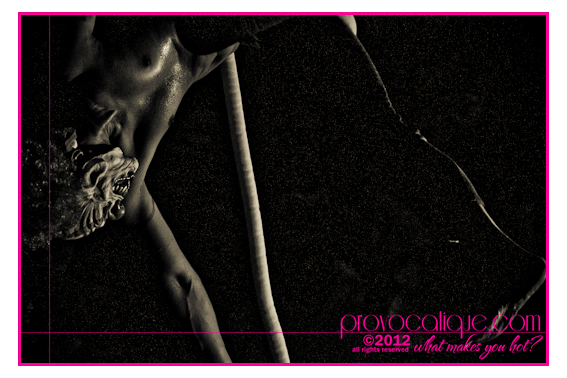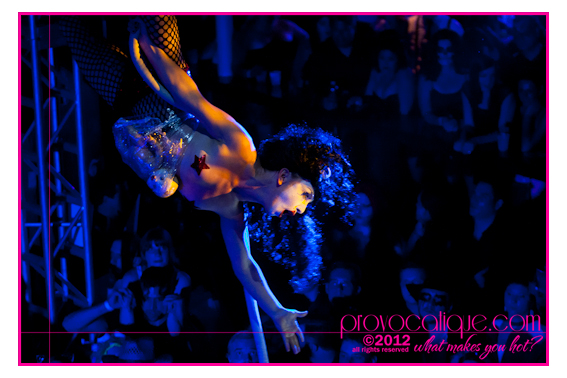 How fabulous is this? Please know I intentionally take these photos like this, it is not a happy mistake – though it is not an exact science and there is a lot of "let's see how it turns out" involved. I was super happy with these results!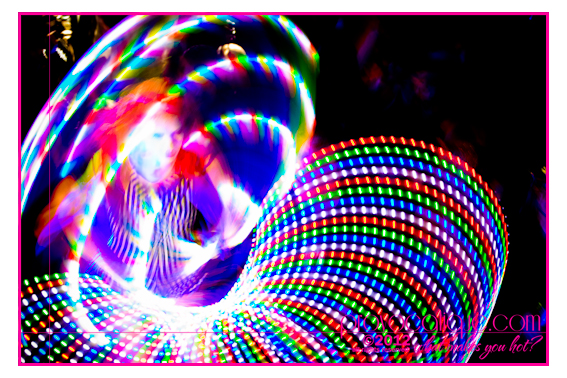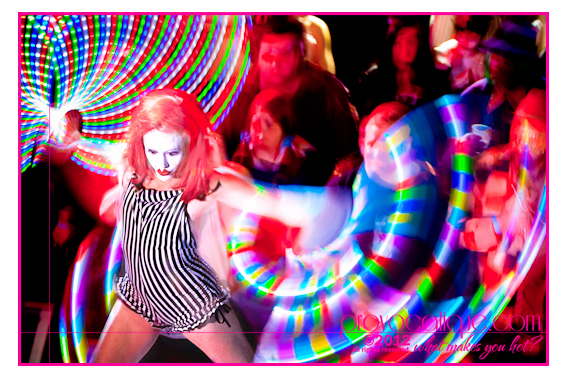 A little Guilty Pleasures fun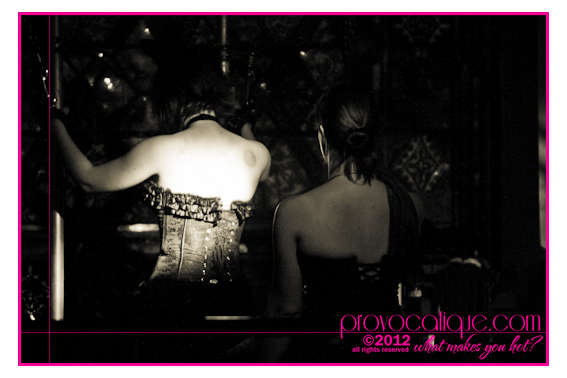 This year was my 7th TRAUMA – and I can personally testify that His Holiness The Pope has been at EVERY SINGLE ONE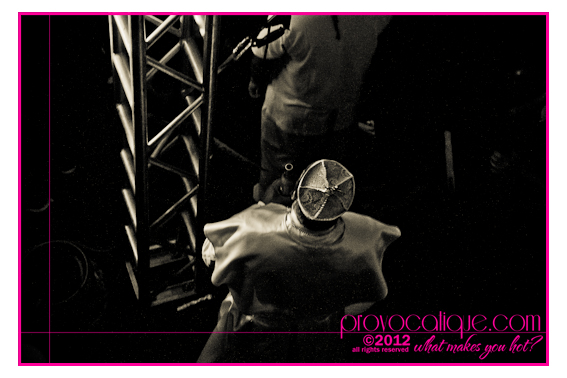 Eye see you! Either you get this one, or you don't. If you don't, you should get out more if you live in Columbus!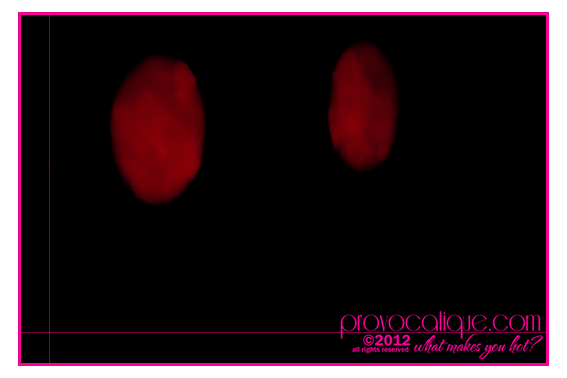 Roevy. Love Roevy. Period. They rock the house. Always. Plus they look cool.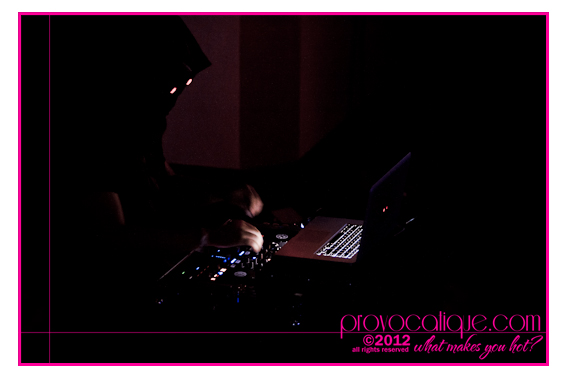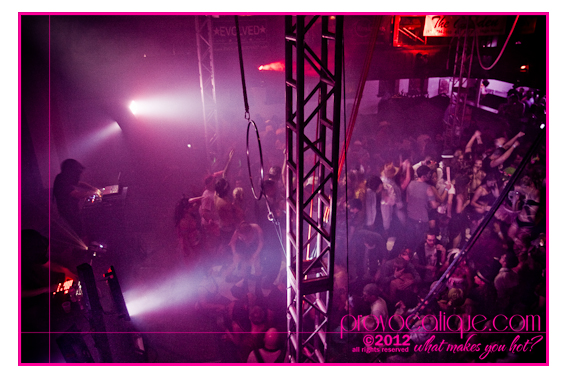 Look – if your Halloween party doesn't look like this – you need a new party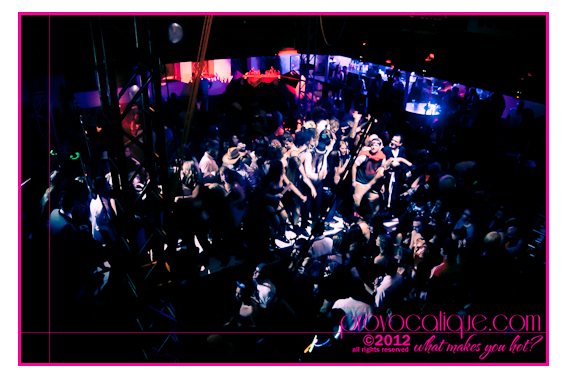 Ready for more? Check out TRAUMA 2012 – Take 2 by clicking this button right here:

Gallery of ALL images:
October 29, 2011
TRAUMA 2011 was the party's 10th anniversary, so they did it up right with TWO nights of debauchery!
Unfortunately I took a spill down the stairs on night one, injuring my leg (I was sober even!), which was still giving me a great deal of pain on night two. So I left pretty early to lick my wounds
. But here are some great shots I grabbed before my departure!
Have you been to The Bluestone? It's by far my favorite event venue. Especially for events such as these, I mean, TRAUMA in an old church?! The best!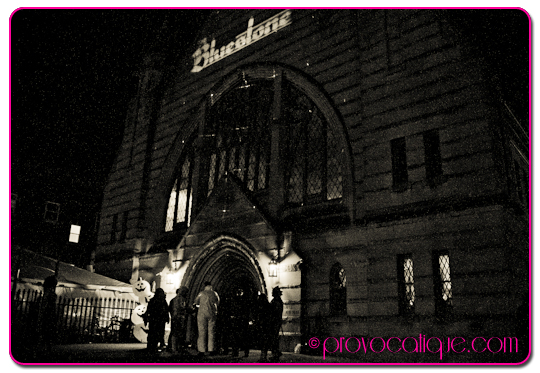 Coreroc and his fantastic models were workin it once again!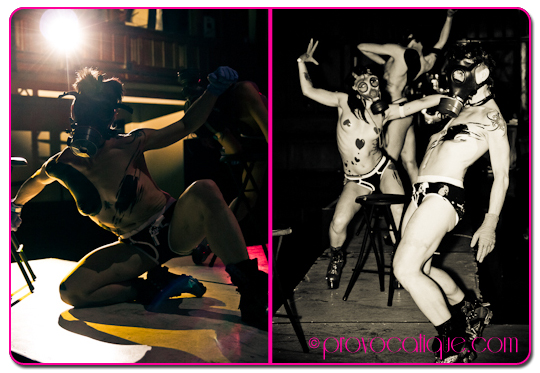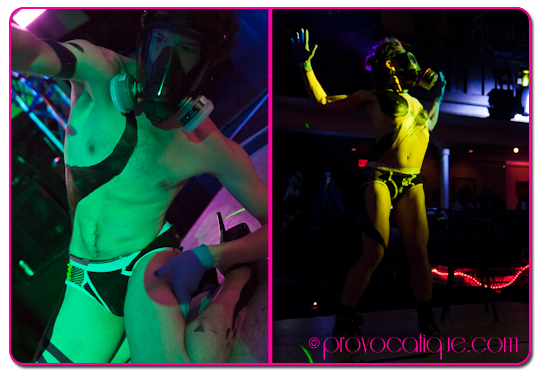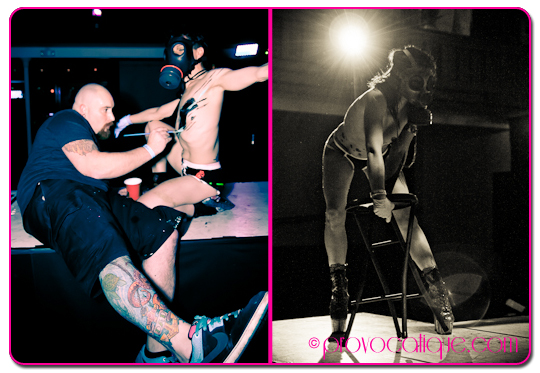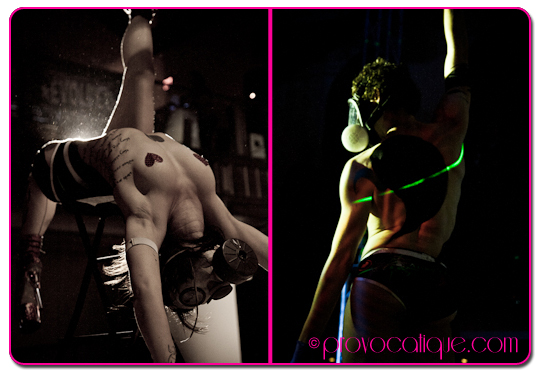 These boots were just epic. EPIC I tell you!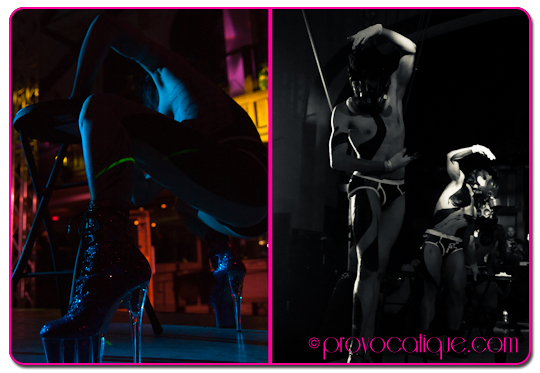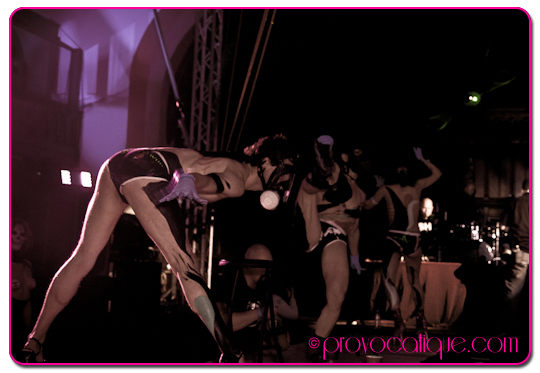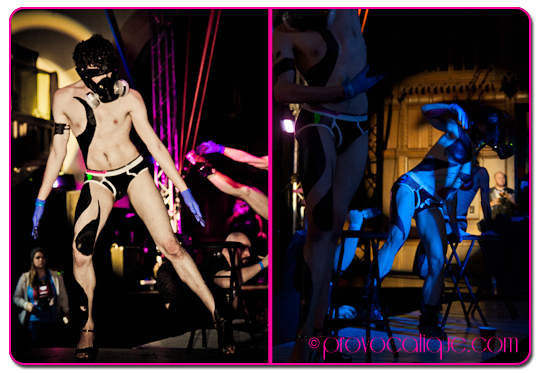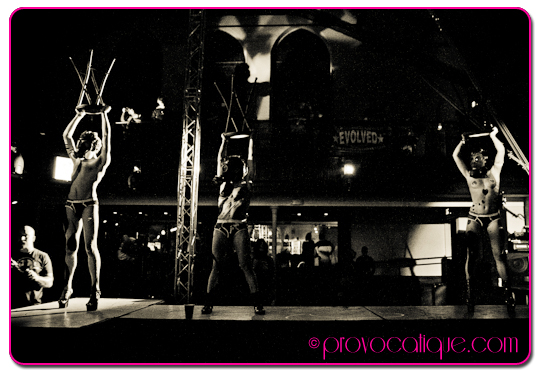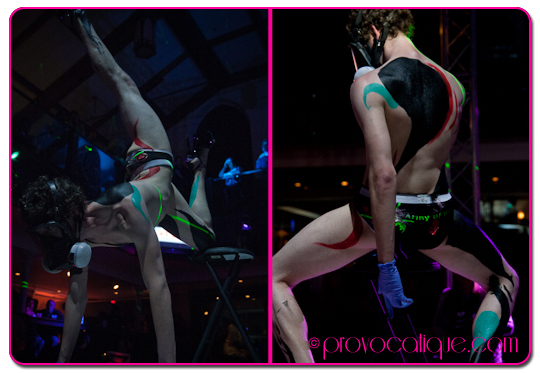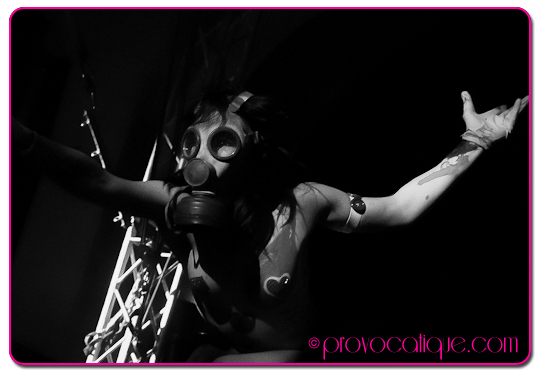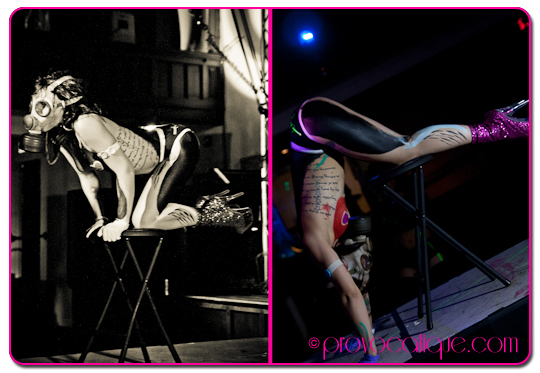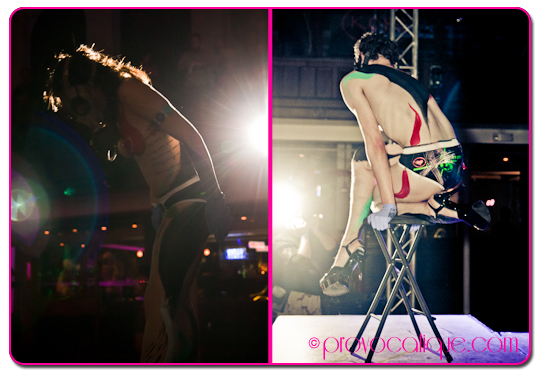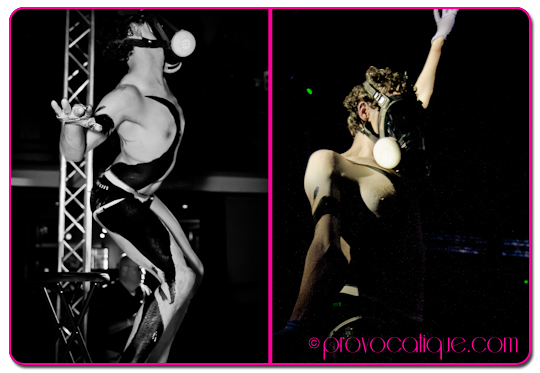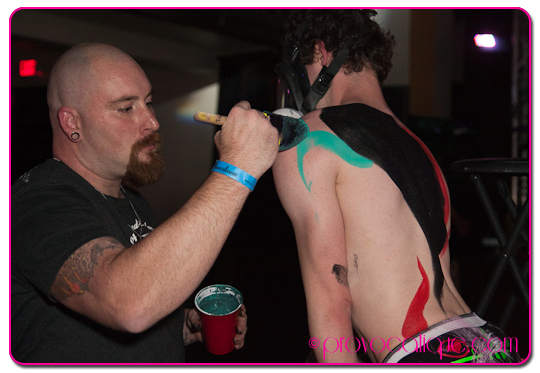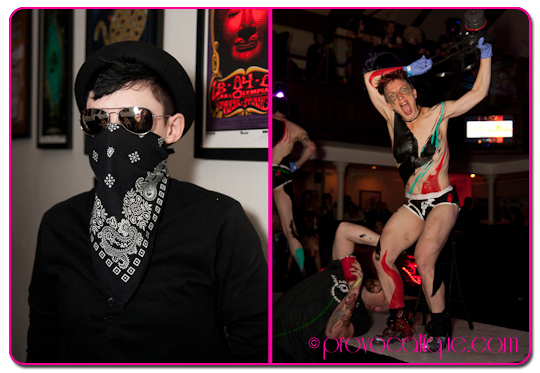 The folks at We Are Glitterati had the best photo booth I have ever seen. If you spot them about town you should definitely stop by for a fun shot!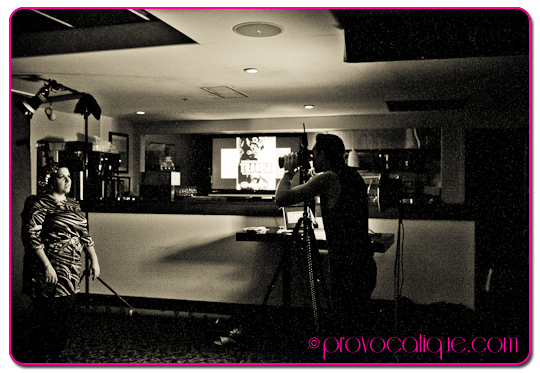 My favorite costumes of the night. I'm torn between the aborted fetuses and the PHENOMENAL Day of the Dead couture by Lindsay Hearts. Dead babies or dead fashion. Hmm…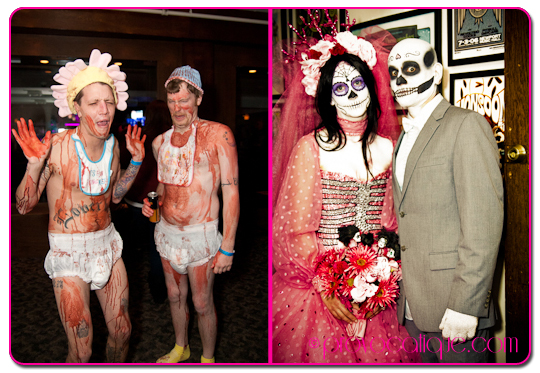 Electro Cult Circus doing their thing in the Electro Lady Lounge. The music was loud, there was porn on the wall, does it get any better than that?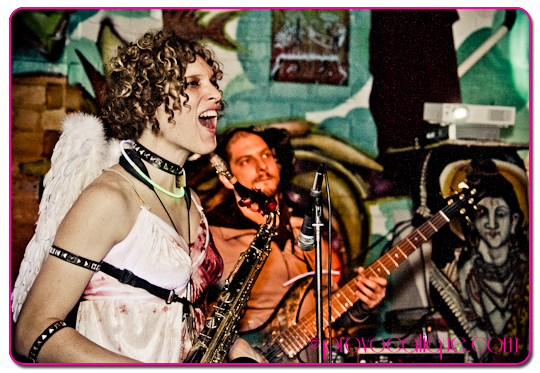 These guys are my heroes! A film view camera at TRAUMA? Score!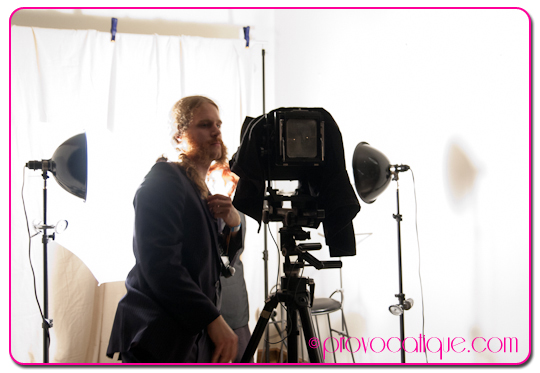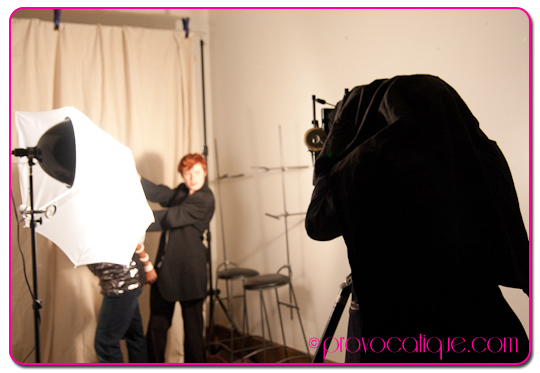 The Dolls of Evolved were lovely as ever. Sporting body art by Keith Newsome of Living Body Art  and Stacia Gorsuch. Shot of the night on the left!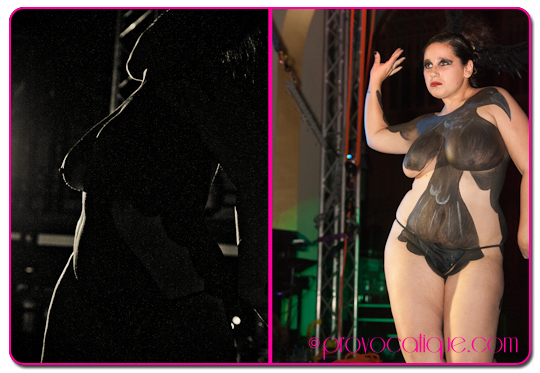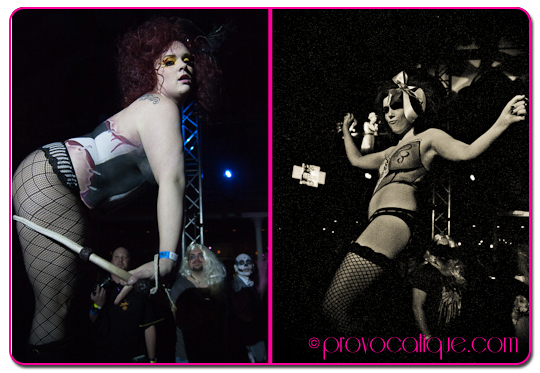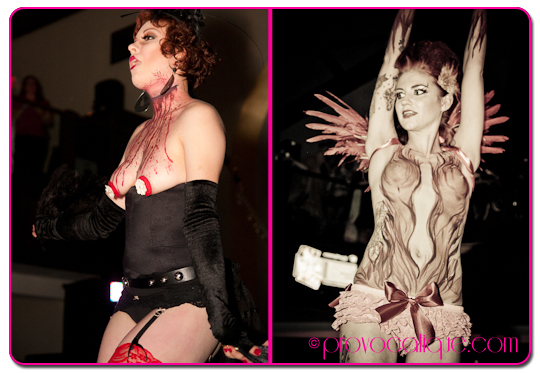 I was kind of on the wrong side of the stage for Viva! and The Velvet Hearts. Or was I?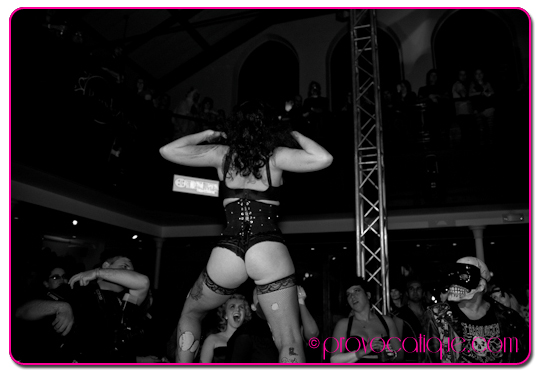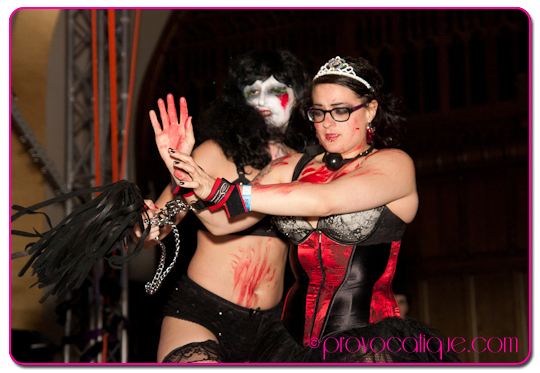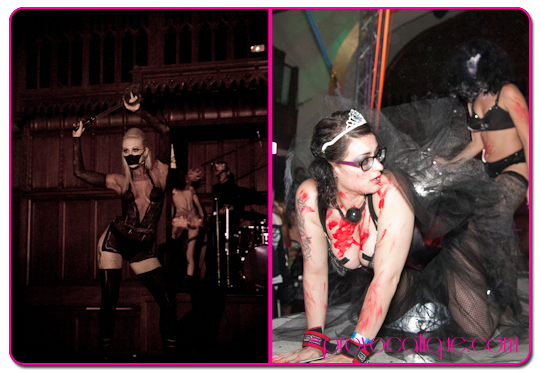 Twirling AND running? Now that's talent!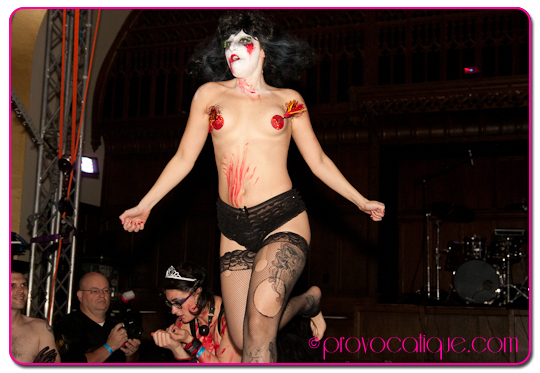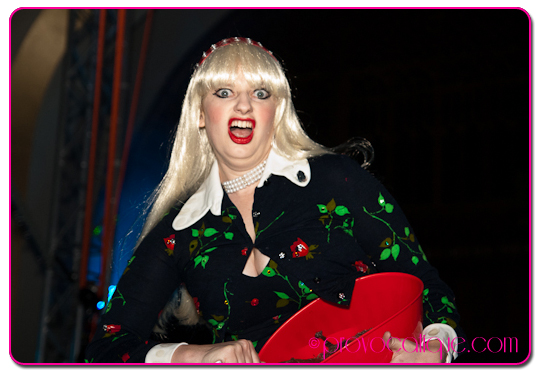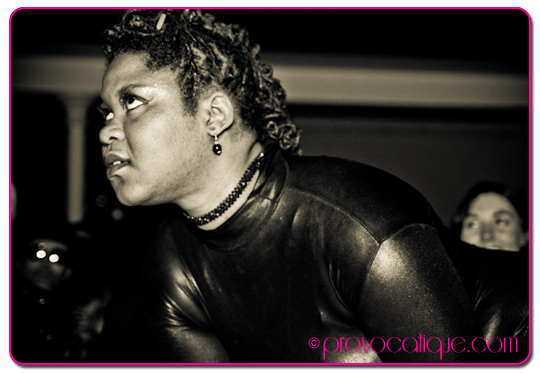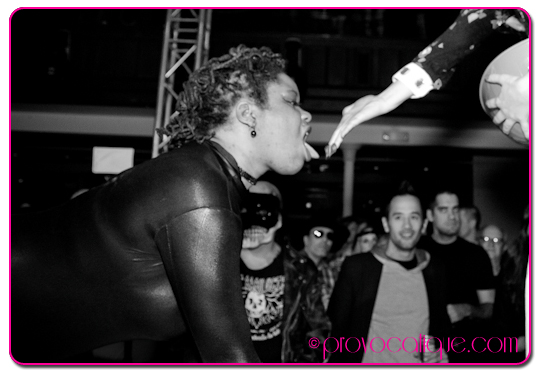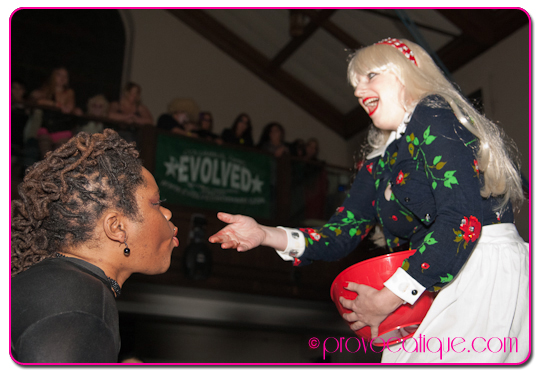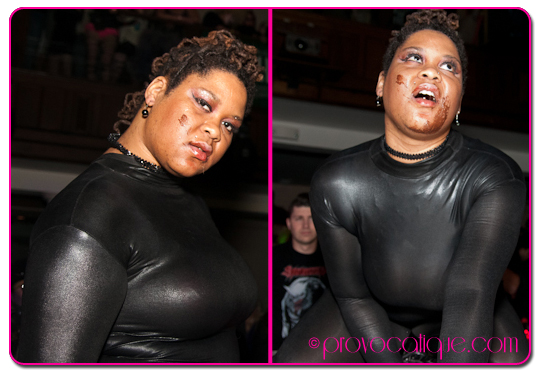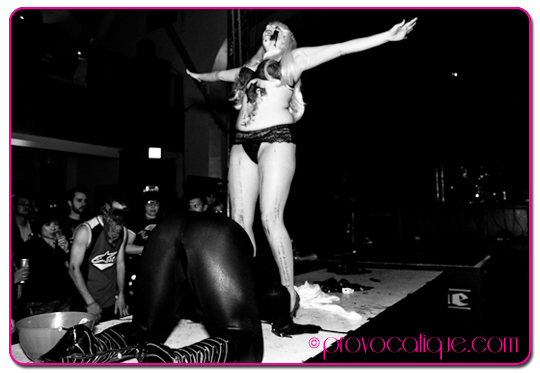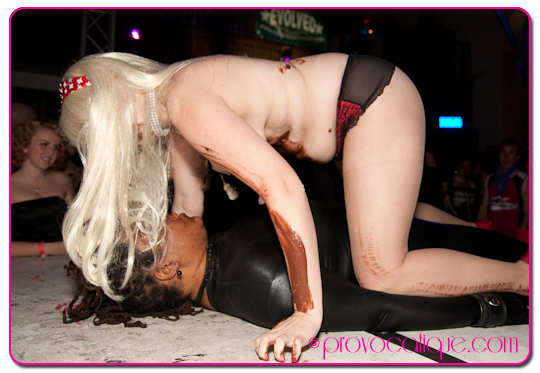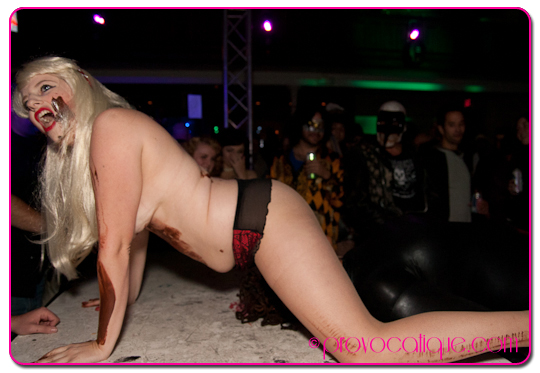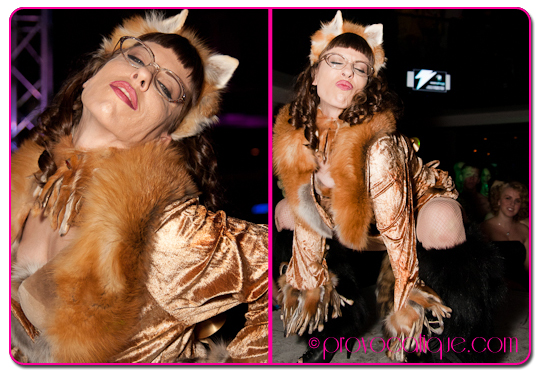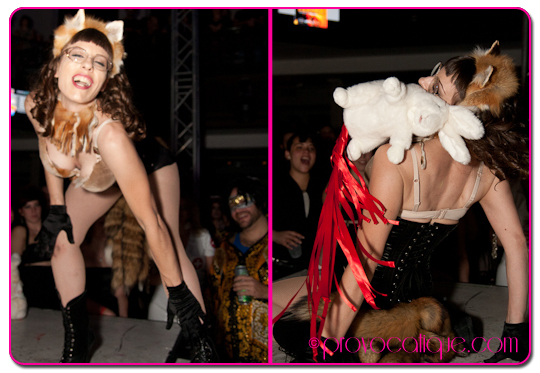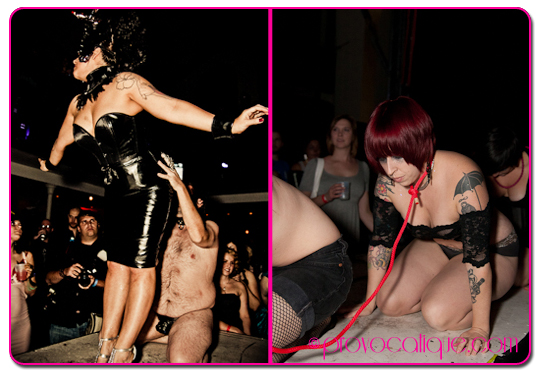 And that's all folks. After Viva! I was spent. This party was as epic as it always is, and two nights of it? I cannot describe. Happy 10th Anniversary TRAUMA Columbus, you are and always will be my favorite party! See you next year!
Did you miss the photos from the first night? Check it out:

TRAUMA Columbus celebrated it's 10th anniversary this year at The Bluestone. The party was not one but TWO days this year! Here is round one of photos from the first night October 27th 2011.
Fabulous body panting by Coreroc and some of the fiercest posing I've ever seen!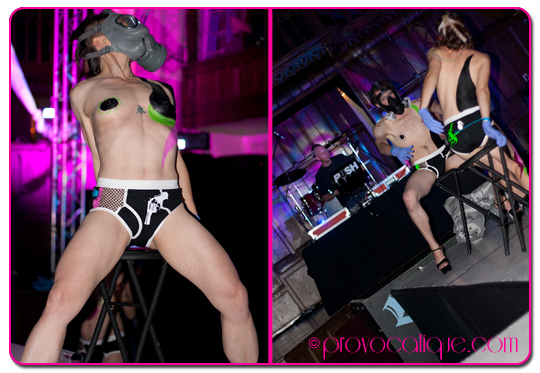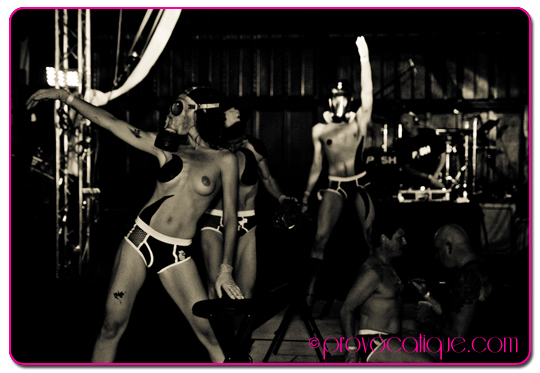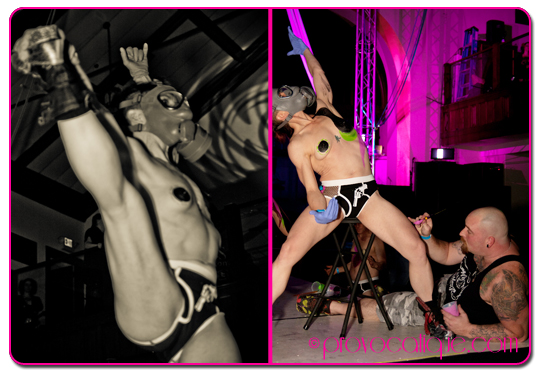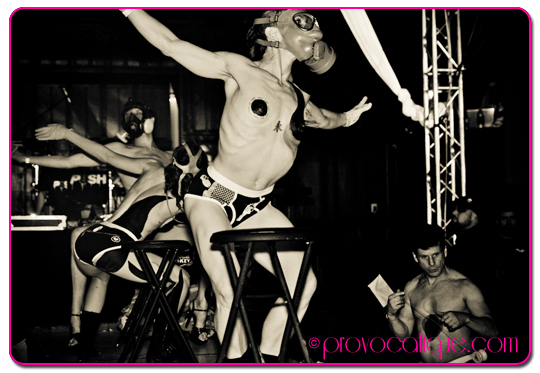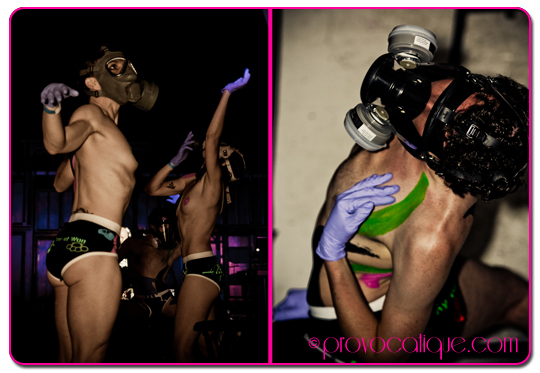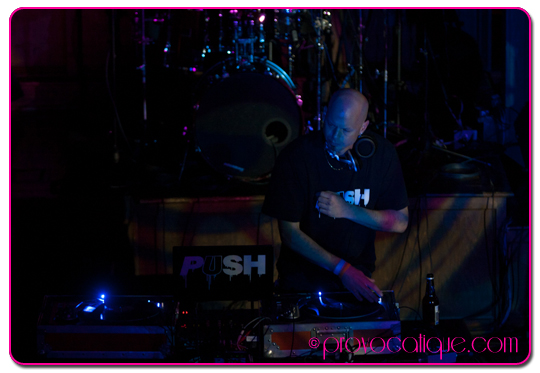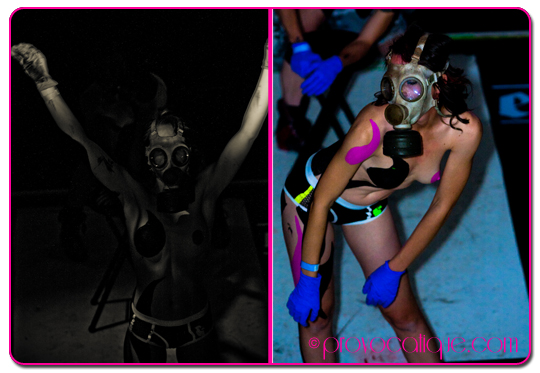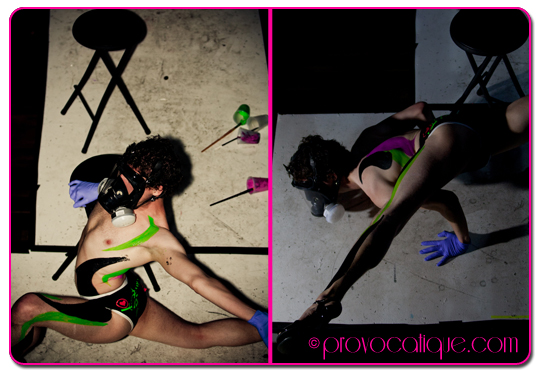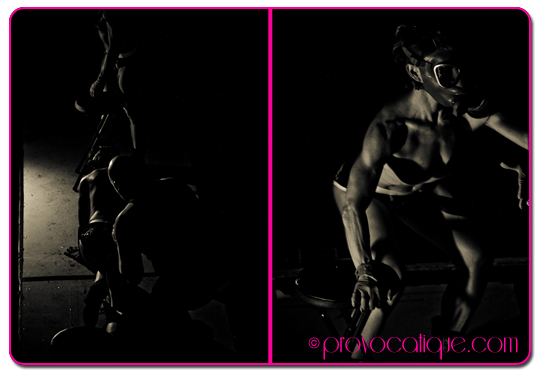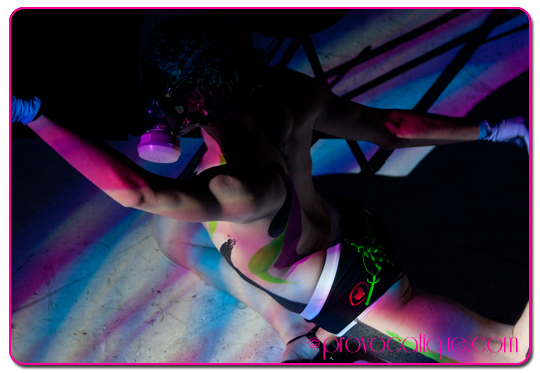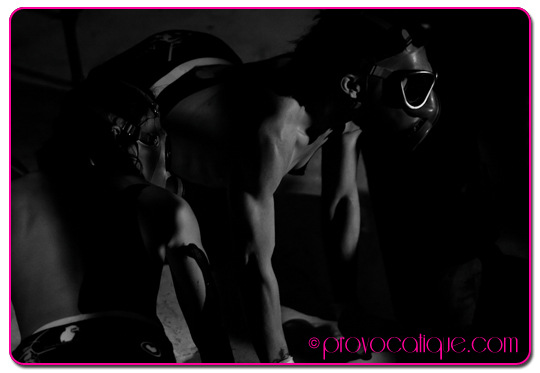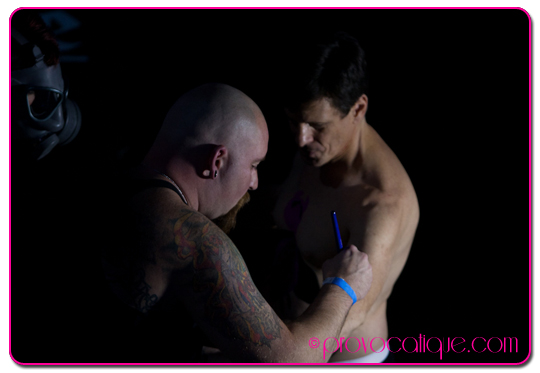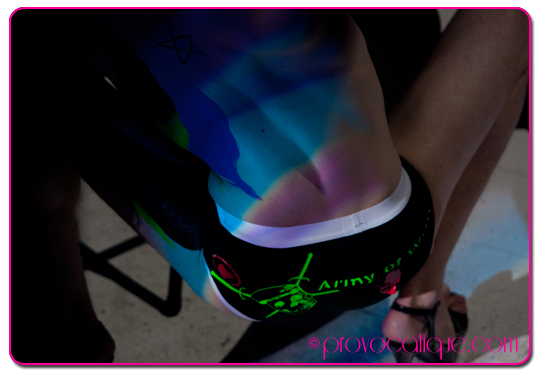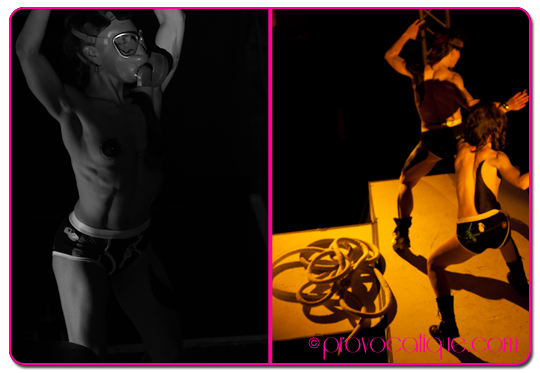 The Bloody Messy Girls fashion show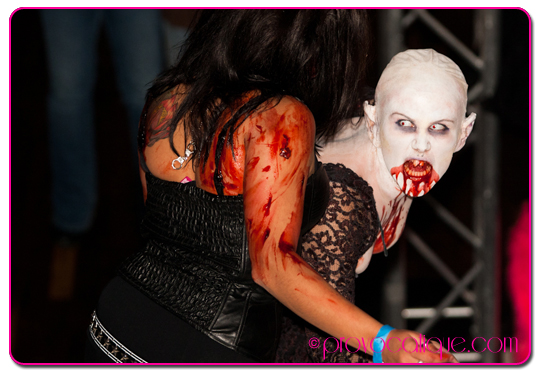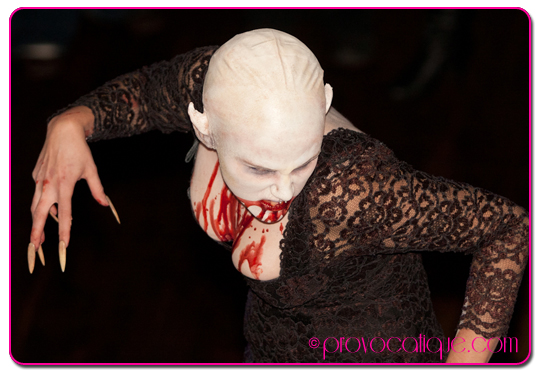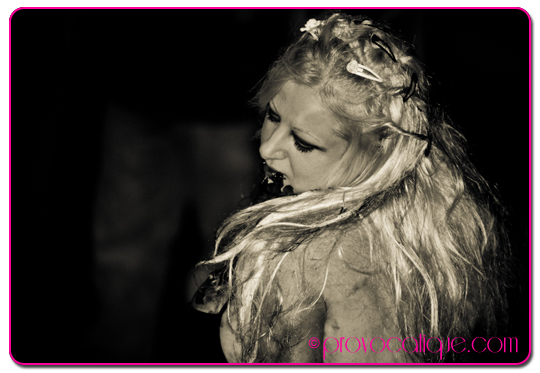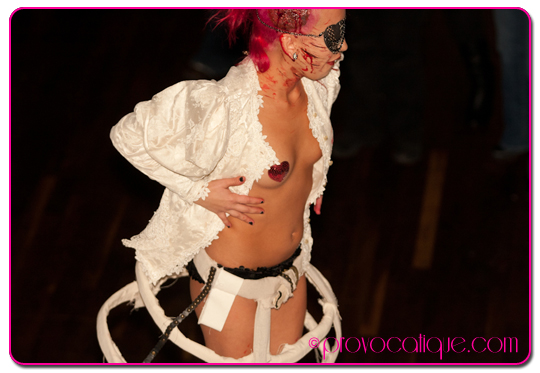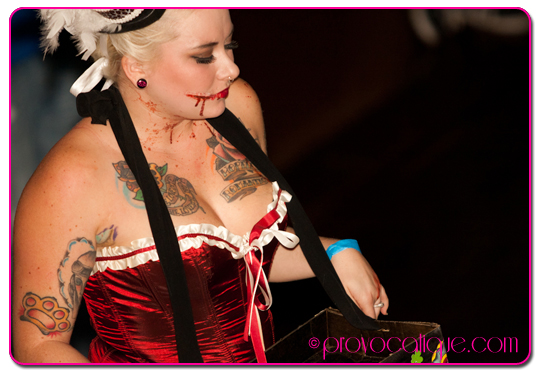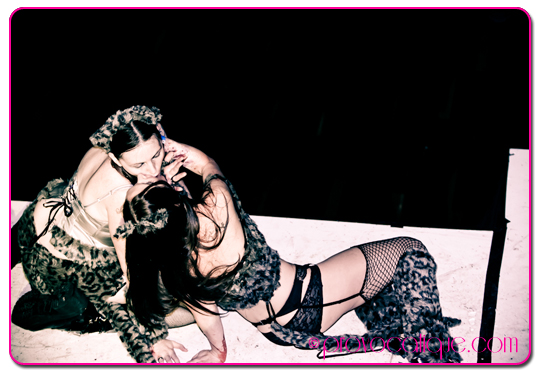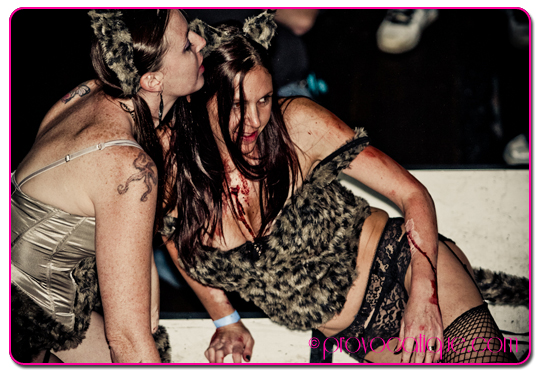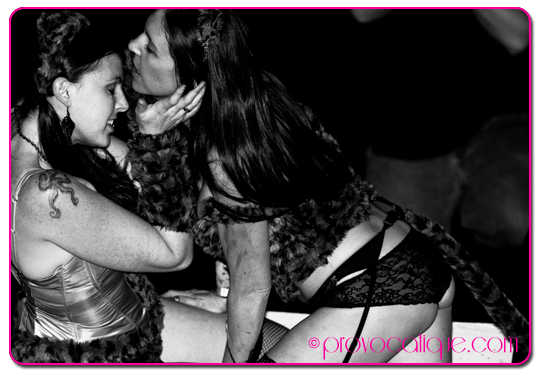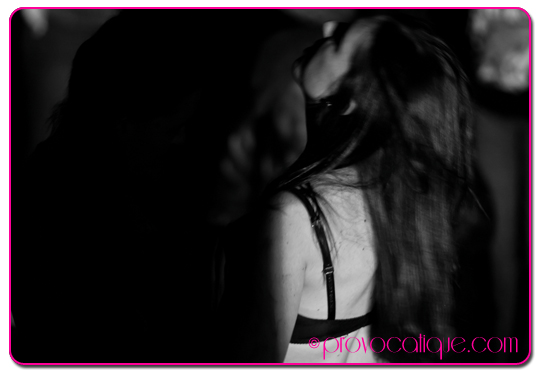 The Dolls of Evolved in body paint by Living Body Art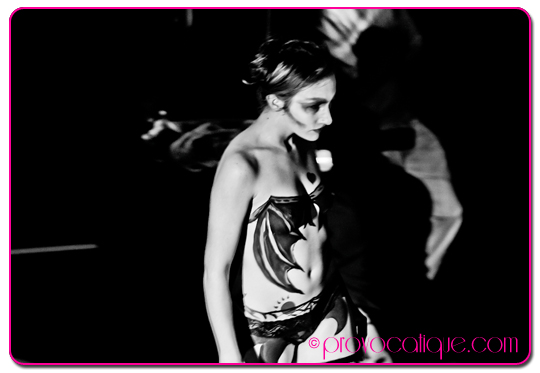 Photo on the left is painting by Cloudhaus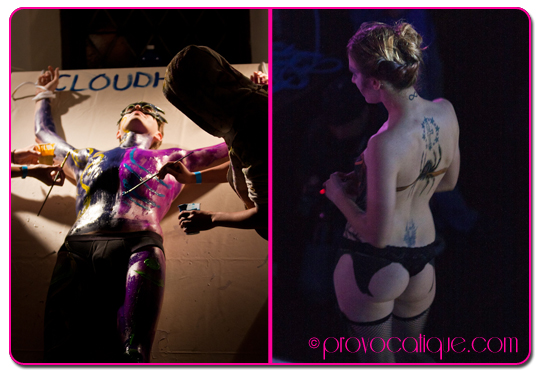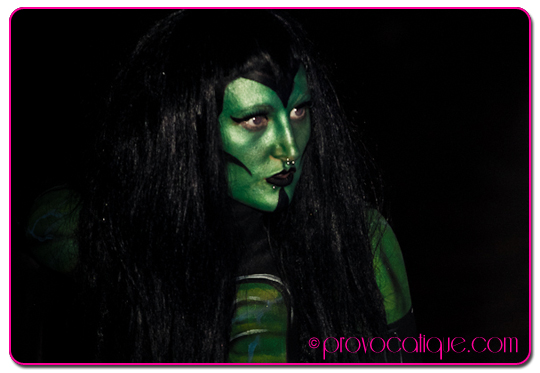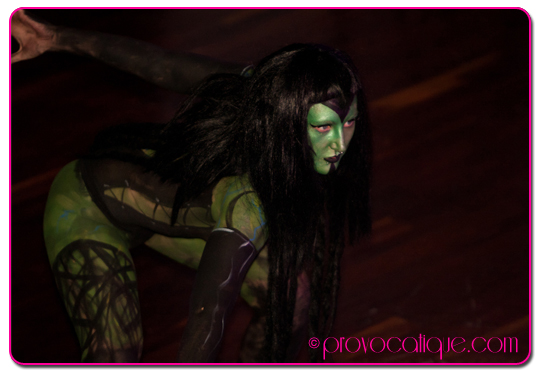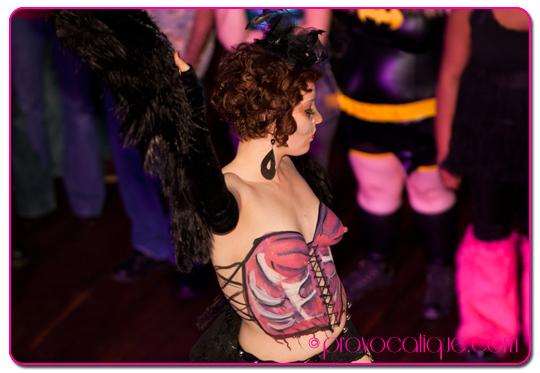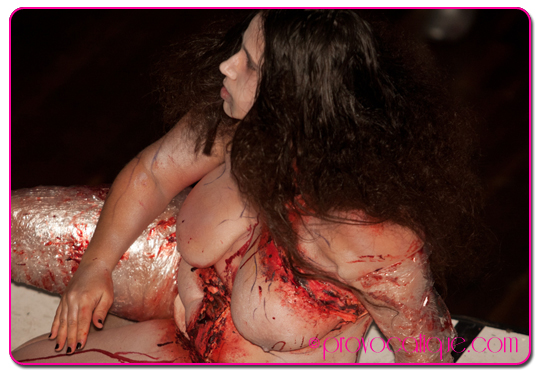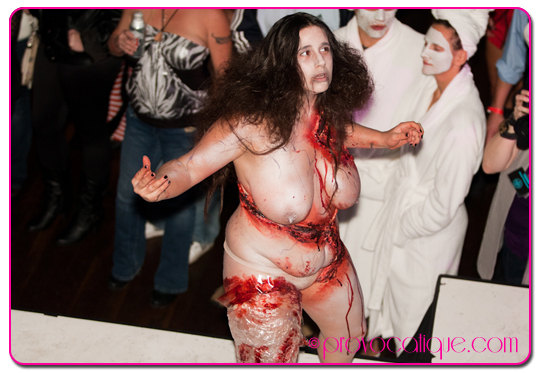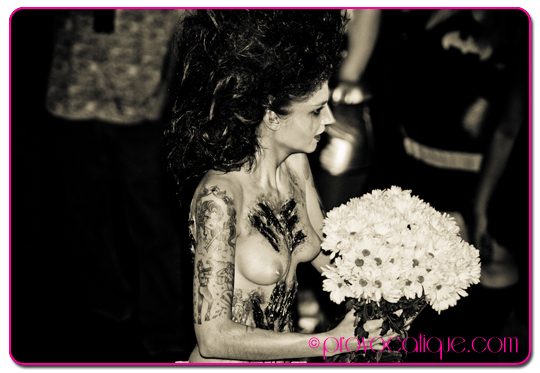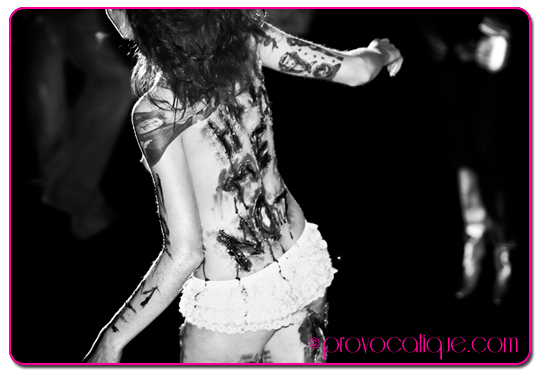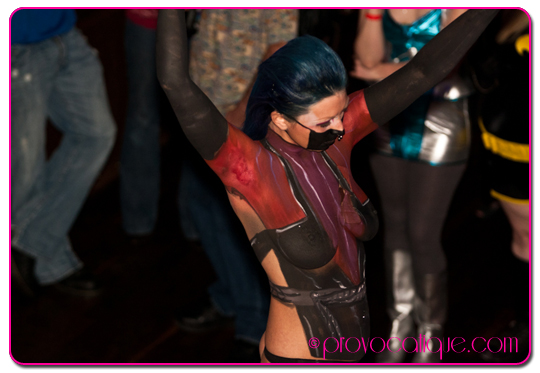 Viva! and the Velvet Hearts put on a fantastic show as always!
Cherry LaVoix did a little Black Betty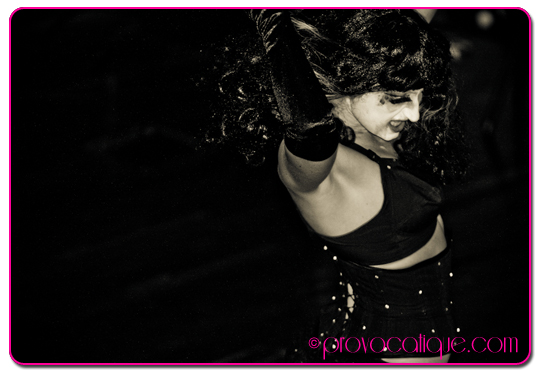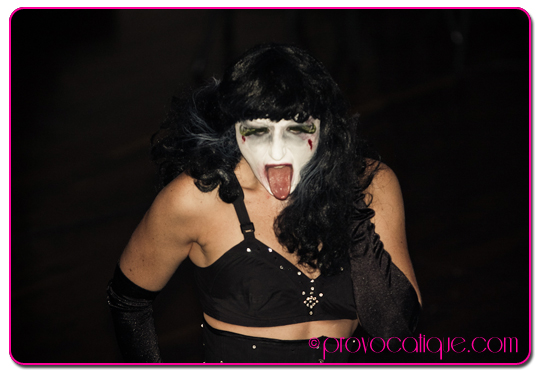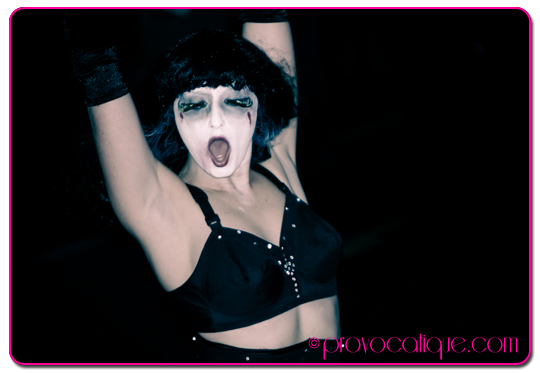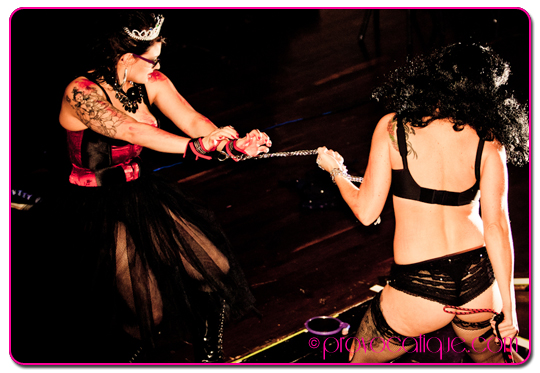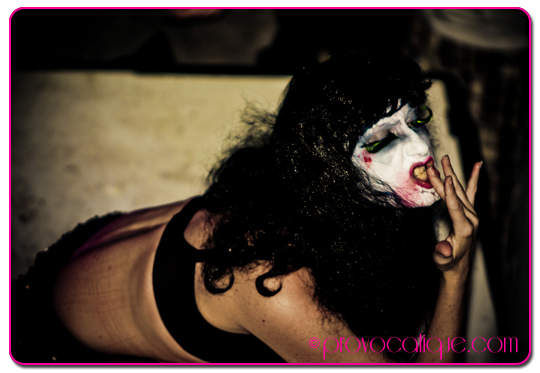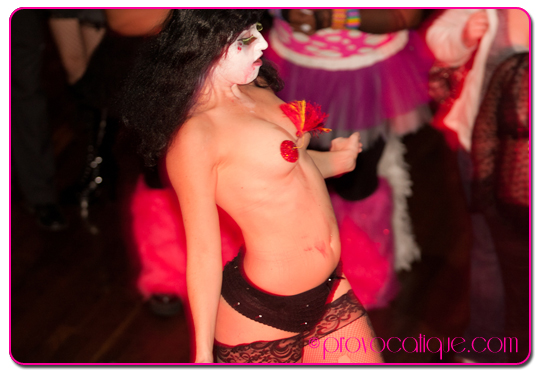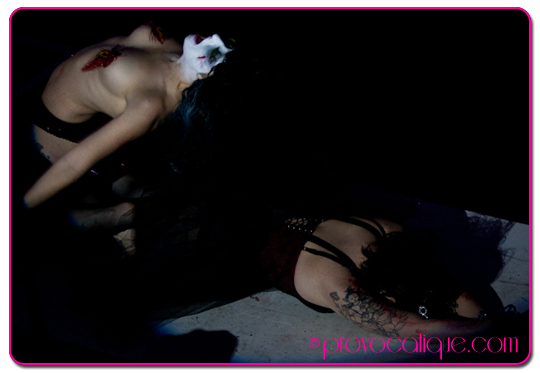 Gendera Faulkner was a naughty naughty housewife with Cole Harmoni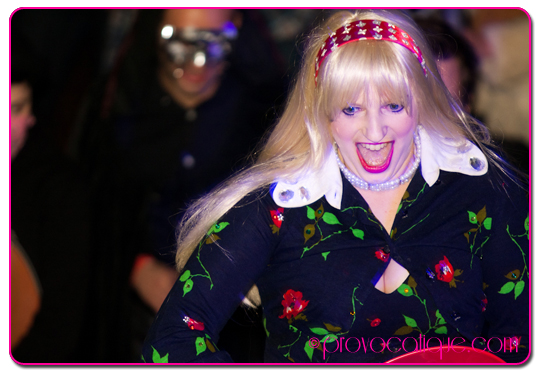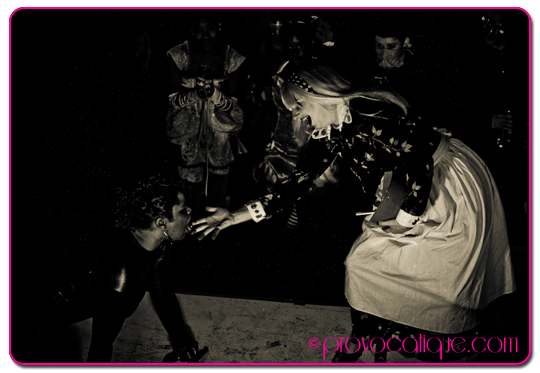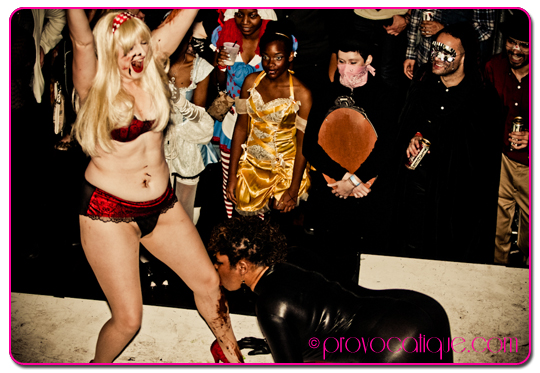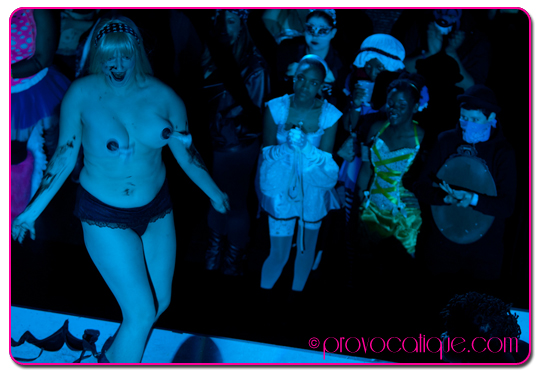 Can I just say how impressed I was that she kept twirling while having frosting licked from her cleavage?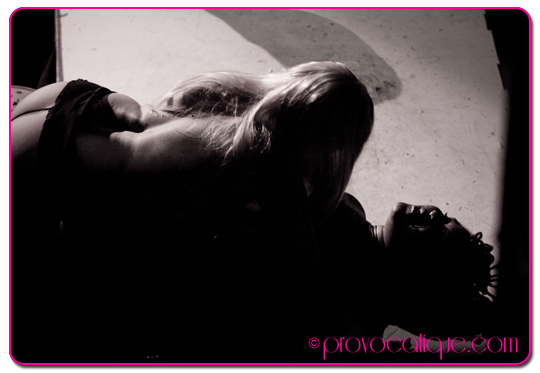 Miss Theresa did a Puscifer song so I was instantly her biggest fan!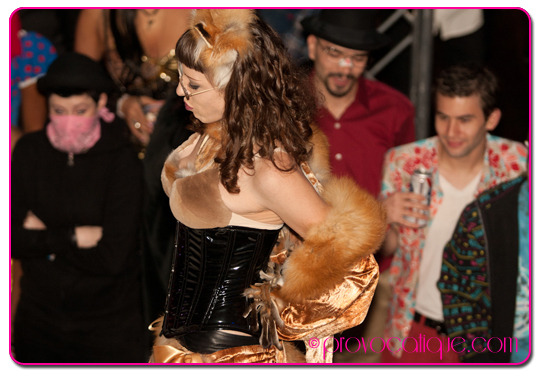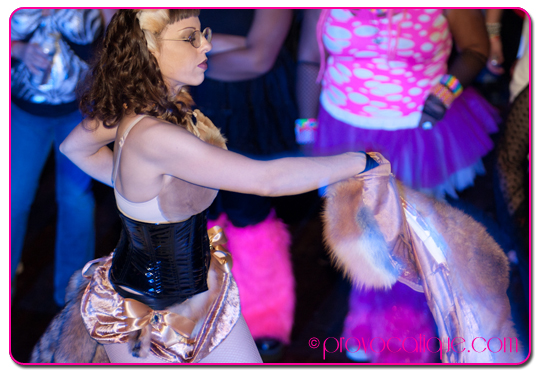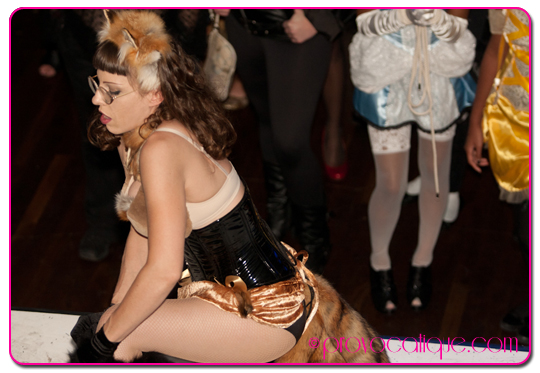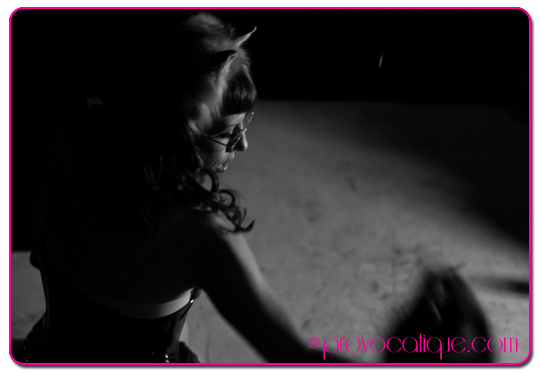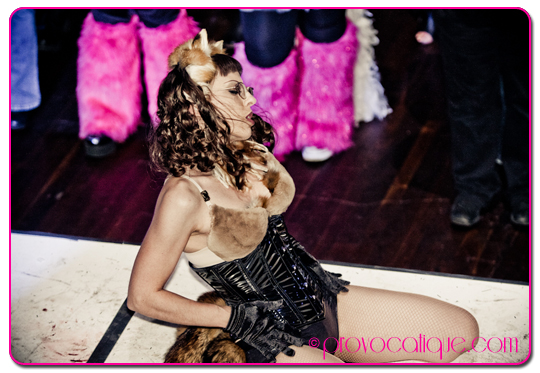 That poor bunny. Or maybe not… it did get done in by one hot fox!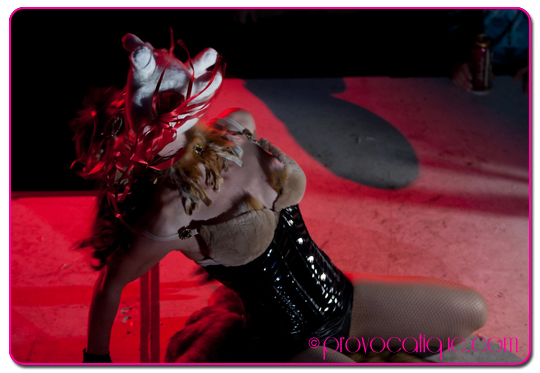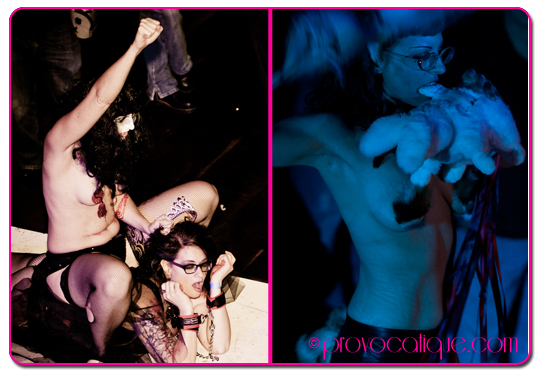 Viva! was a vision in Sugar Kitty Corsets couture as Medusa!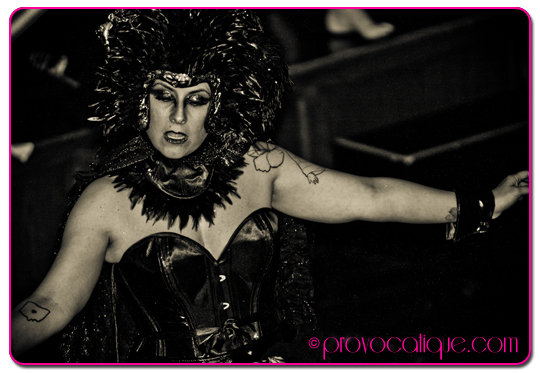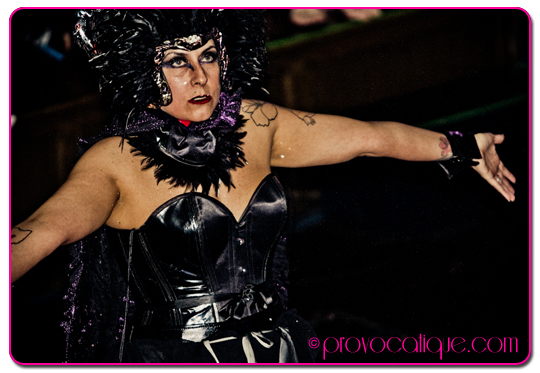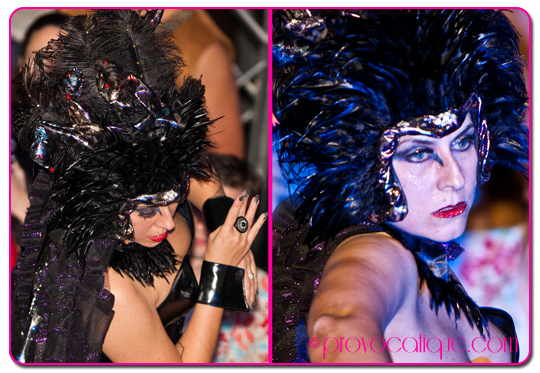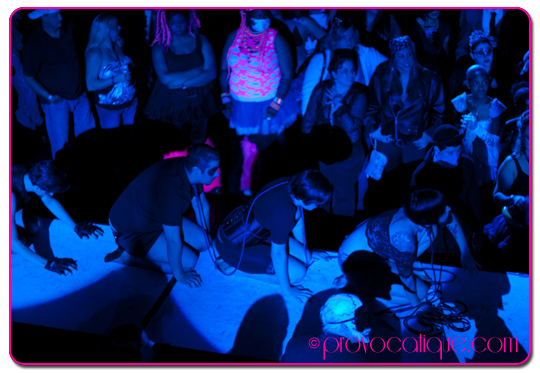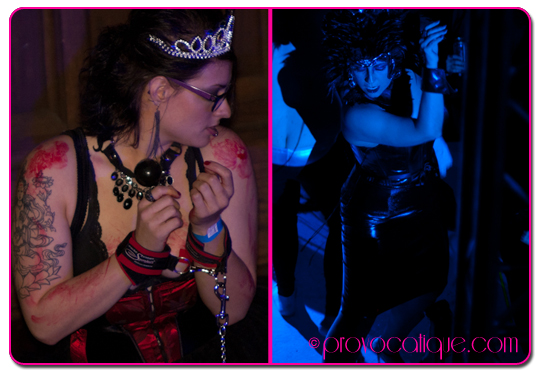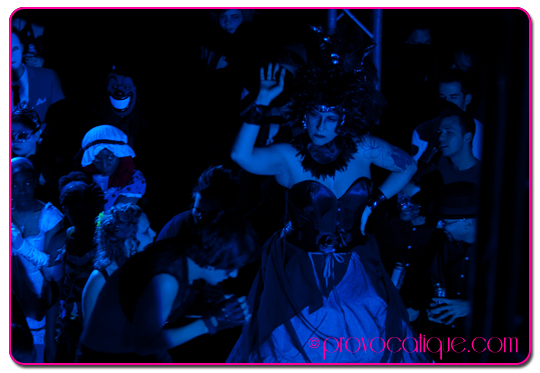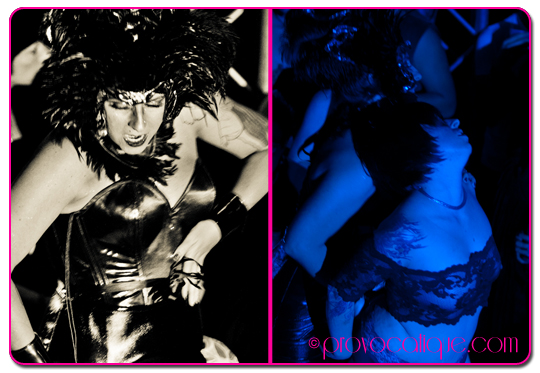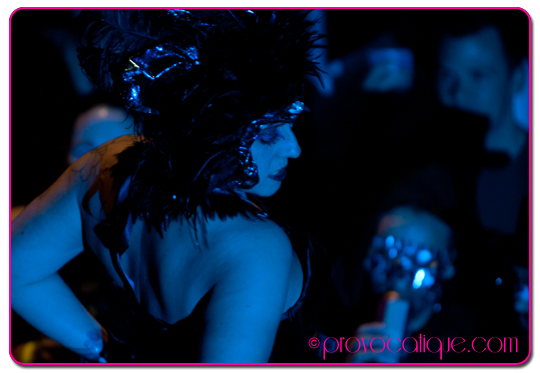 Hundreds more photos!