March 2, 2013
So Vanessa and I did a photo shoot a few years ago…. being the great girlfriend she is she has done some hot photos for her boyfriend not once but twice!
I have to say, the second time we knocked it out of the park. The first ones were great, don't get me wrong, but we have grown comfortable with one another and it shows! I was so proud of her. Personally, I think the woman looks like a super model. I am seriously considering a couple of these for publication – and luckily she is down!
The graffiti in the background is by my dude Coreroc - his art keeps popping up behind my ladies! Probably because it rocks. He sells it too – go check him out!
You'll be seeing a lot more of this lady, she and I have great things in the works.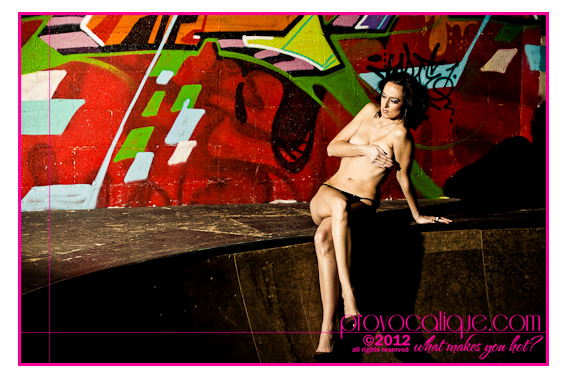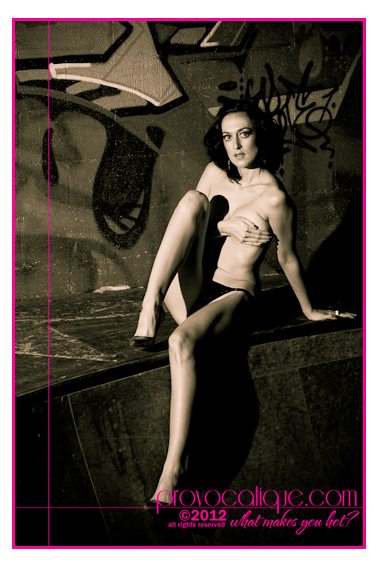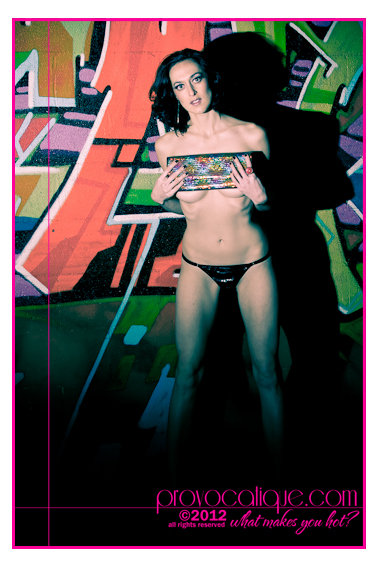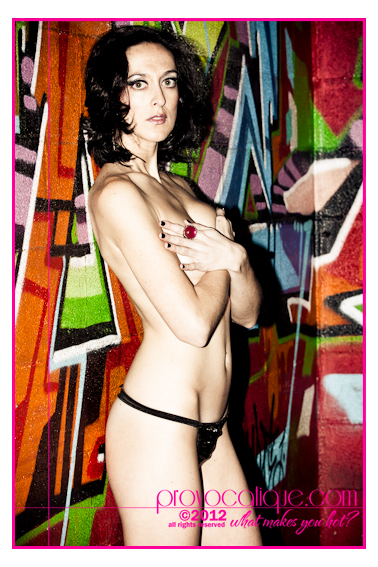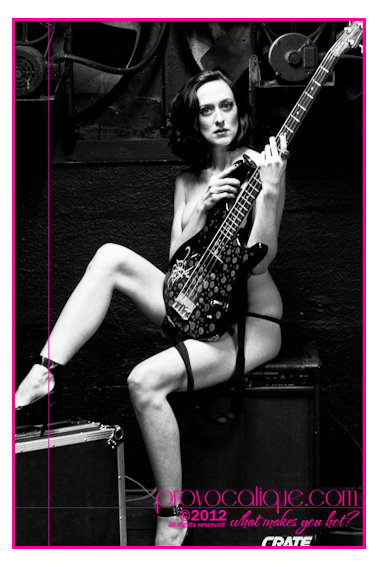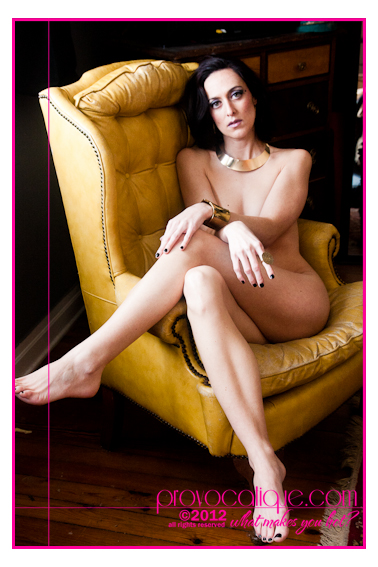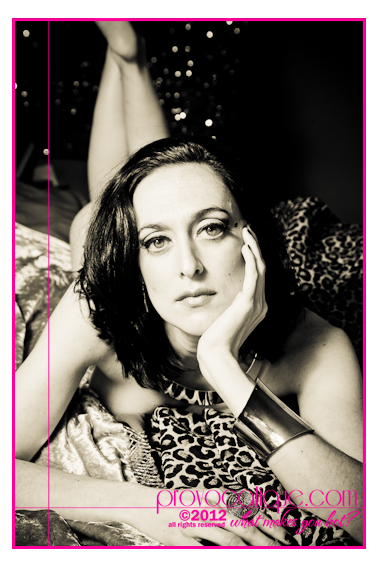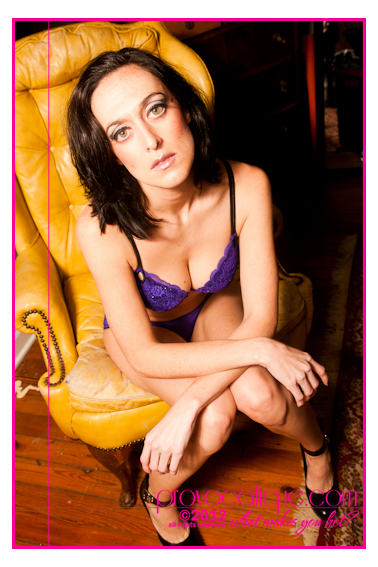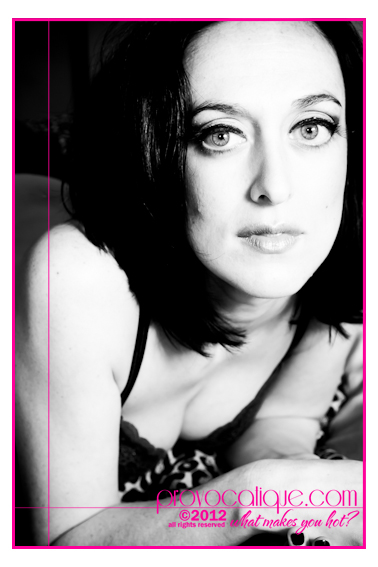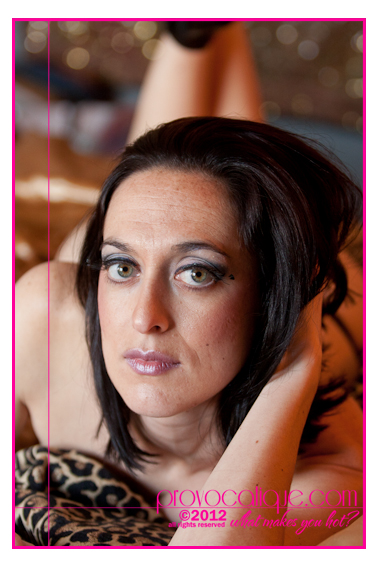 November 2, 2012
This was one of the most fun photo shoots I have ever done. Viva Valezz! and I mosey'd on up to a place I will not disclose because I would like it to stay free of people – suffice it to say it's a public area, and people like to fish there. We went over to where I wanted to shoot, and of course there were people. I told Viva! she could keep some clothes on, but she was whipping off everything before I even got it all out!  She is definitely not afraid to get naked. And besides it's all for art's sake – and I am her favorite photographer.
Two older black gentlemen watched the whole thing. I am sure that's one fishing story they will never forget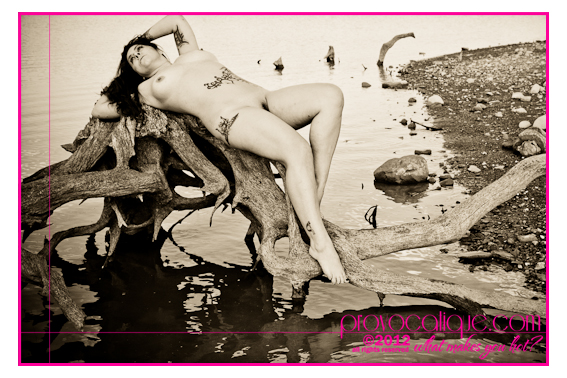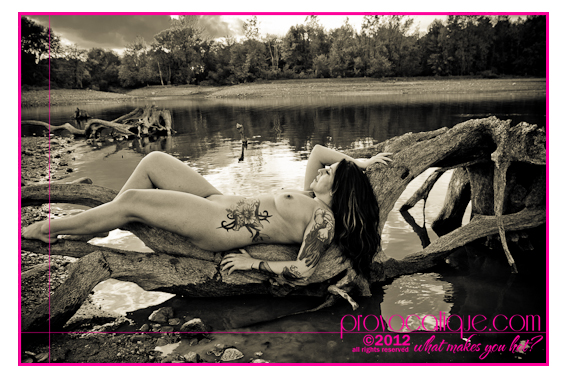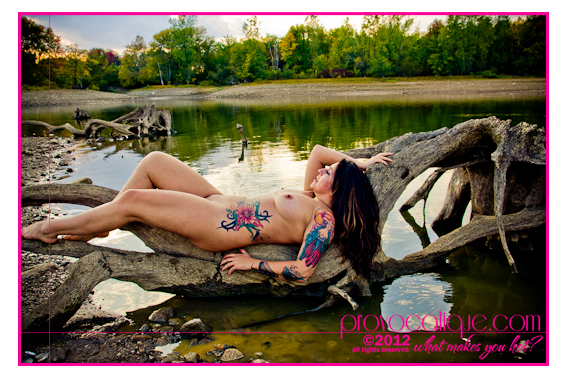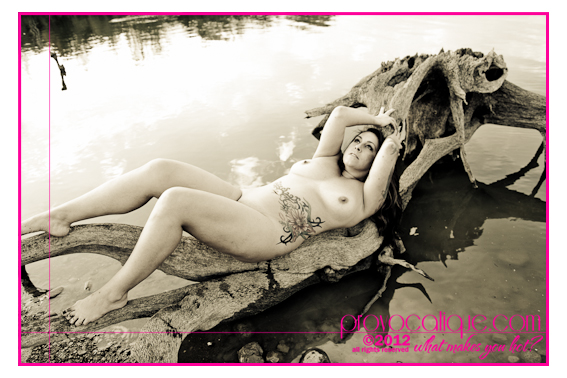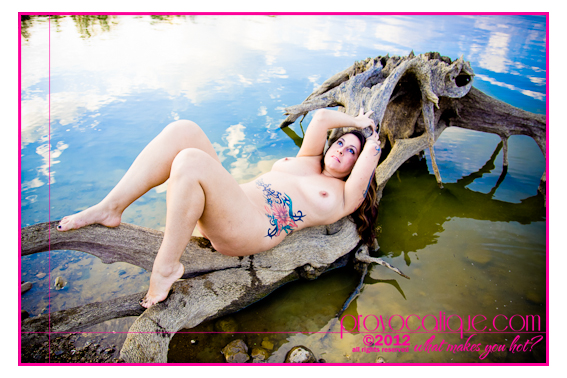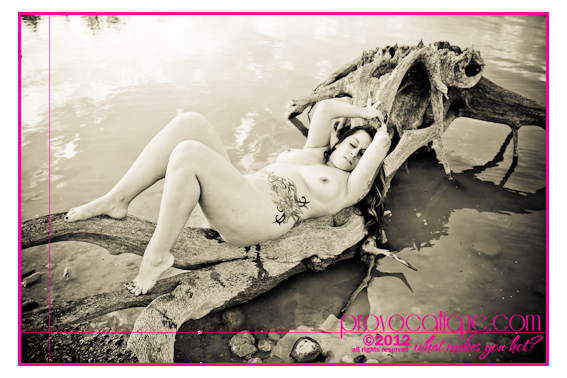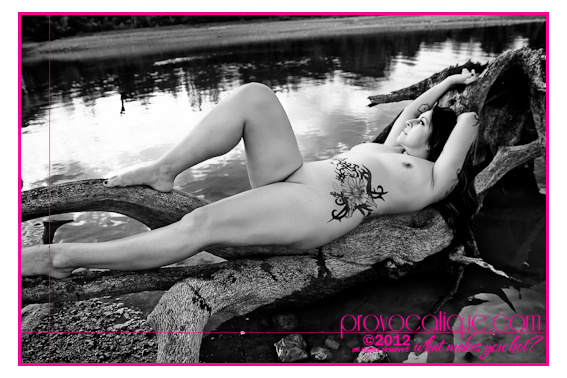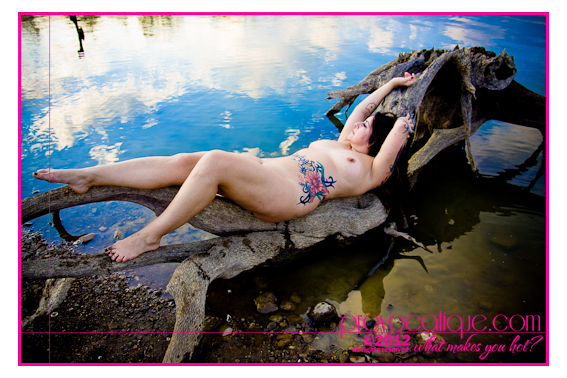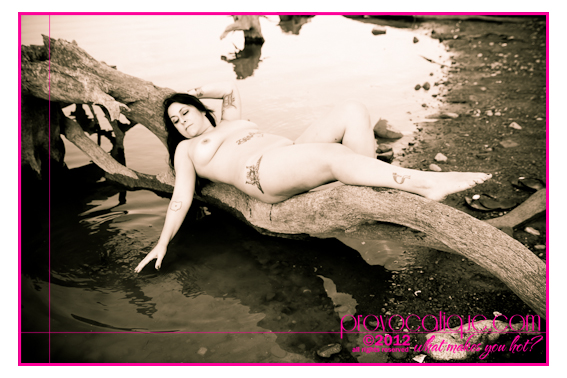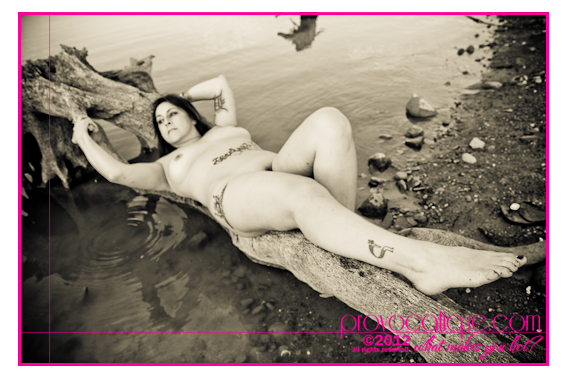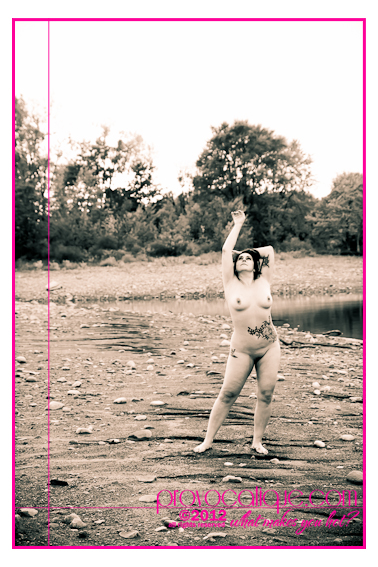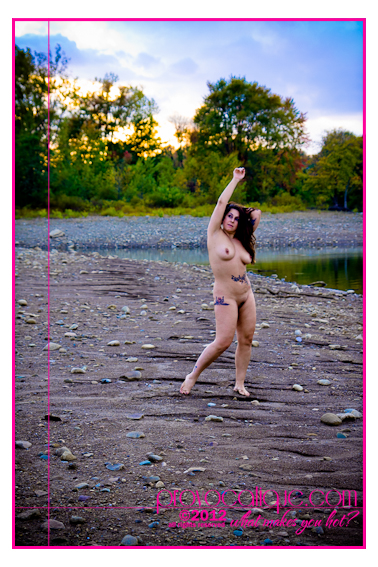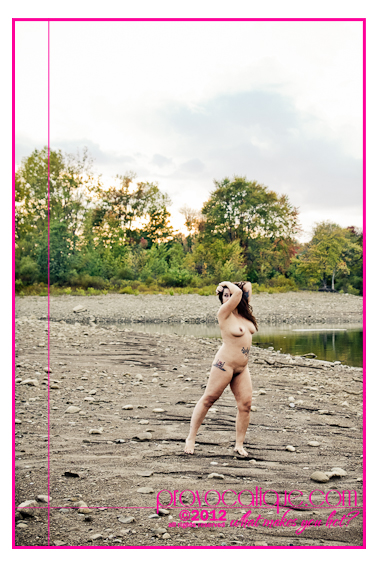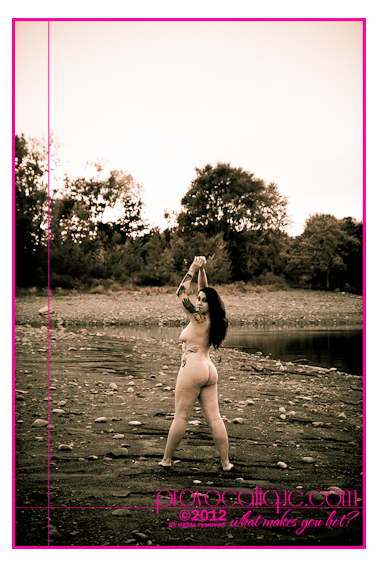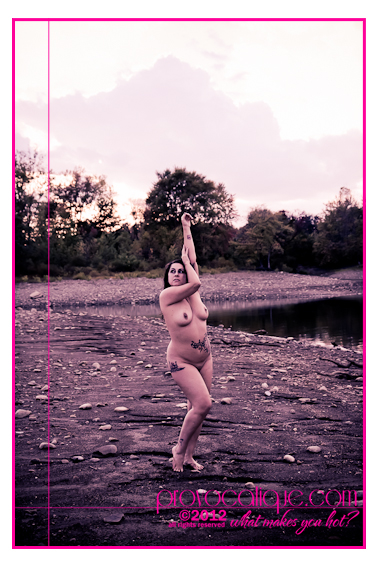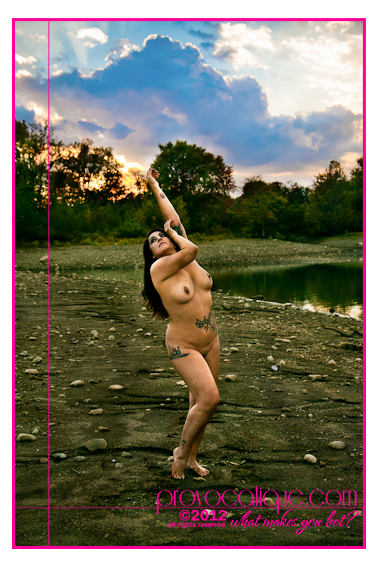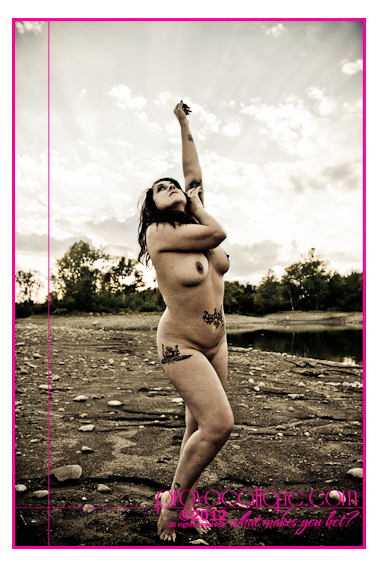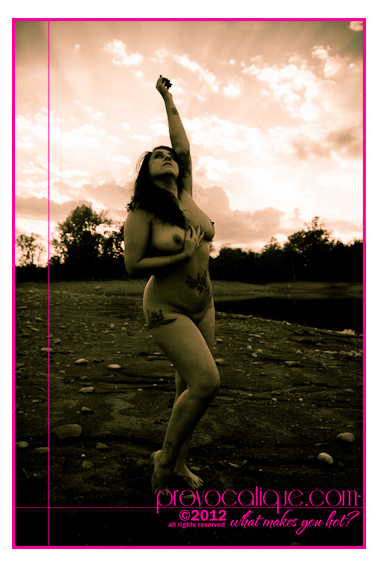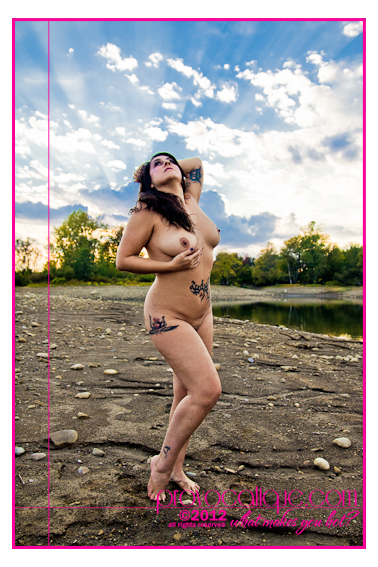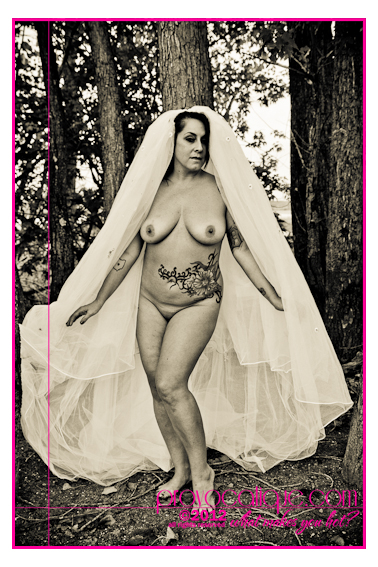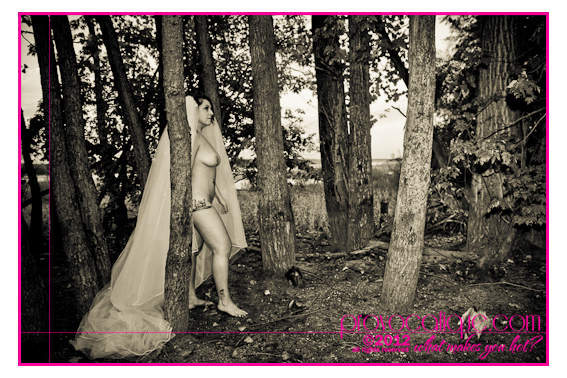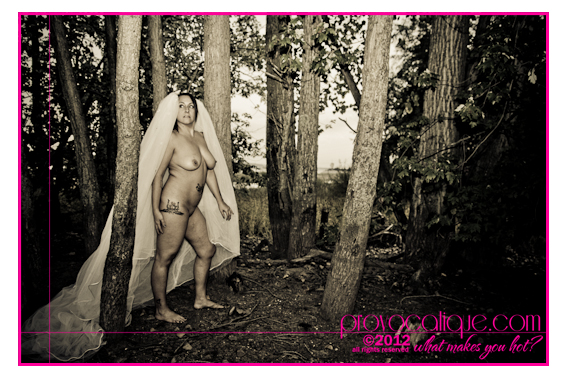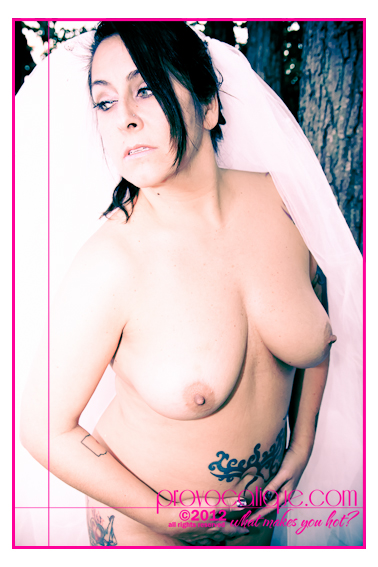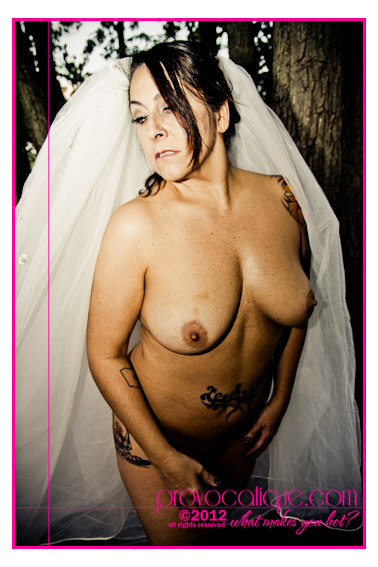 April 6, 2012
This client who would like to keep their name private was one of my favorite clients EVER! He is 64 years old, and that alone just makes him awesome. Not many folks his age are comfortable enough to do such a photo shoot. But he works out – and if you've got it – well flaunt it!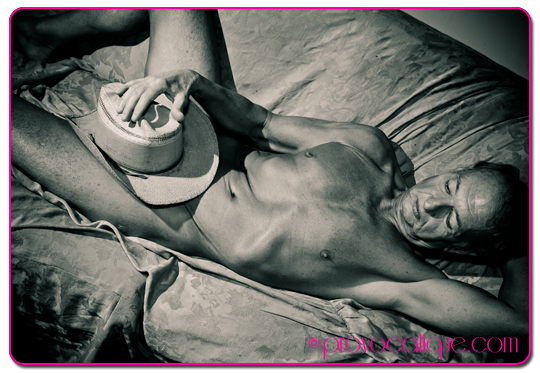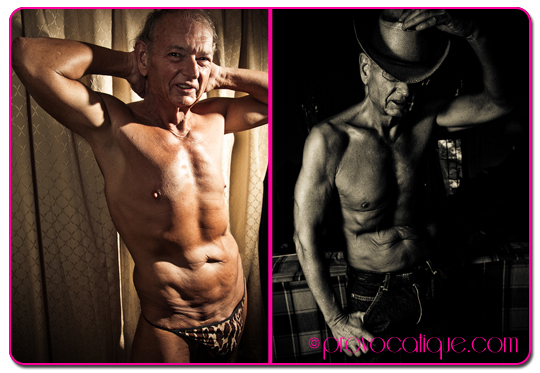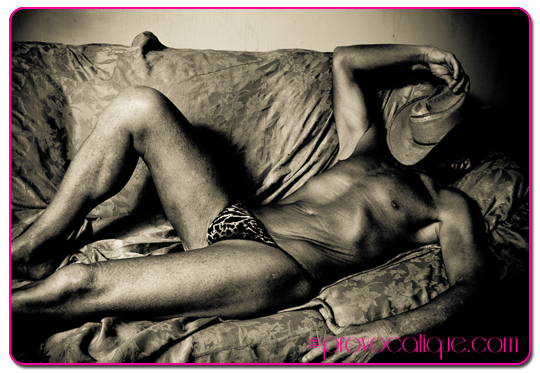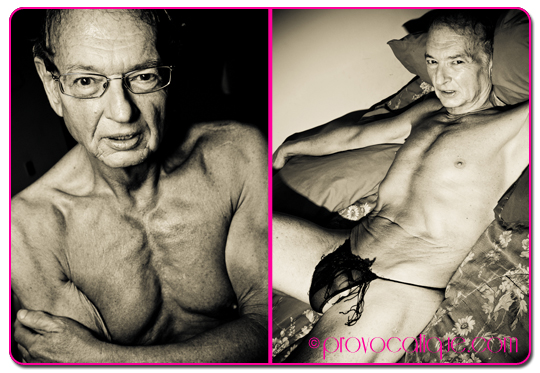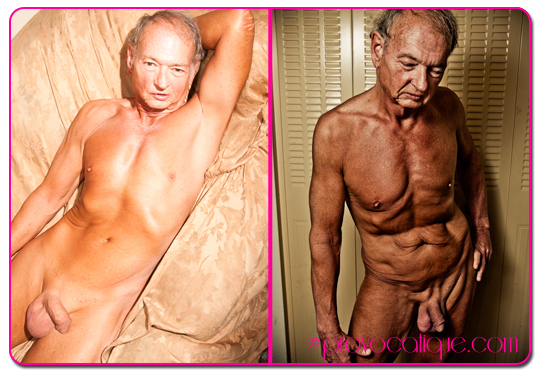 June 4, 2011
I want to point out that another photographer in Columbus ripped off my idea for this photo shoot. All the way down to how we posed. Within weeks of my posting these on Myspace I was getting emails from people telling me someone else copied my photos. If you've seen them, you may wonder who did it first – and my pictures came first. The knock offs were poorly lit, poorly executed, poor excuses for the originals. I don't believe in blasting people online so I say no names – but if YOU the photographer happen upon this post YOU should be ashamed of yourself!
With THAT out of the way…
This is myself and my husband. I am sharing these with my viewers because it's important to me to show people that I participate in what I sell! It is also an example of the fact that you do not have to be a Playboy centerfold or Calvin Klein model to take sexy couples photos! My husband and I are normal every day people, with fat, and scars… but we still look beautiful together in these shots. Why? We love each other! The emotion comes out, because that's all thats there. These photographs are not about fashion, razzle dazzle, or even the fact that we are naked! They are about two people in love.
These were shot with three gelled lights. One was red, one was blue, one was purple. The color is not manipulated, the images look how they did out of camera.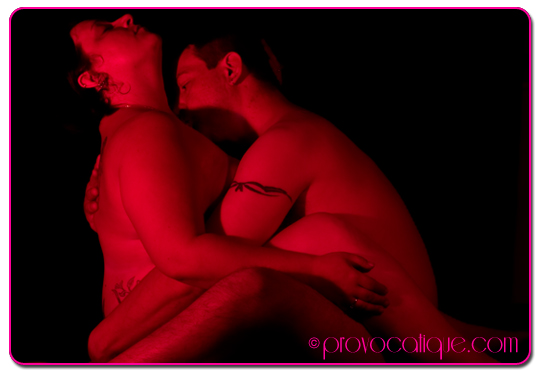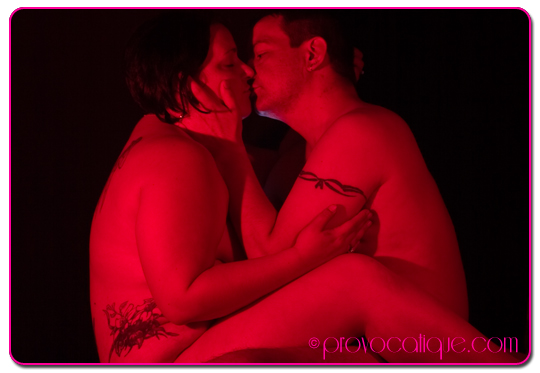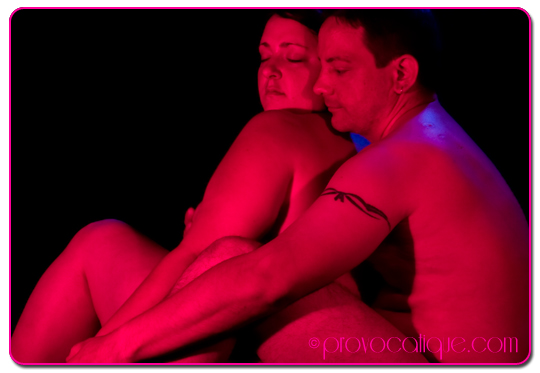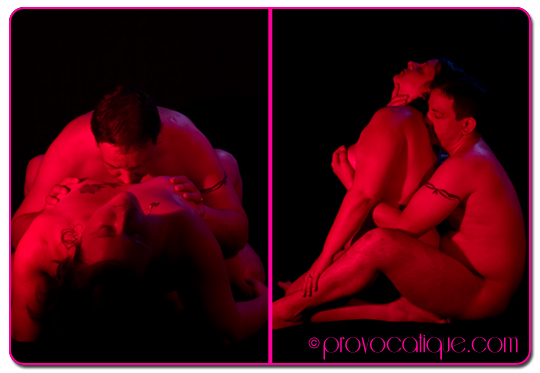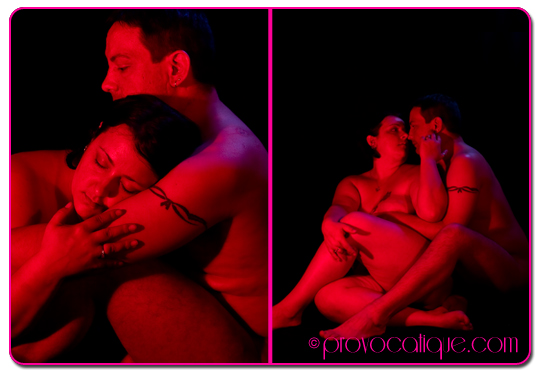 Want to do a sensual couples shoot with your partner(s)? Check out these photo shoots: