January 19, 2012
Give your sweetheart the gift of sexy photos with a Provocatique boudoir session. $200.00 with free products and added high res images! Don't want to do the shoot yourself and would rather give it as a gift? Gift certificates for this sale are available!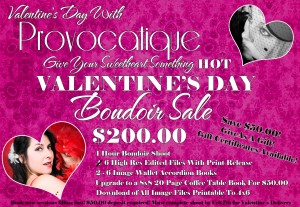 What an exhausting, eventful weekend we had at the Provocatique and Viva! and The Velvet Hearts! booth at Sexapalooza this past weekend!
I was on Channel 4 News in a spot they did on the event. Check out the video!
We had photos on display, beautiful girls in our midst, fun furry accessories from Robert Scott Furs in Worthington. We almost sold OUT of furry jock straps. My favorite item of the weekend.
Oh and I learned what a birken is.
I could not count in any way how many people stopped by and talked to me about my photography, and talked to the beautiful ladies about their Columbus Burlesque Academy classes! I know that we had people from every area code in Ohio, and a few out of state visitors as well.
Over 200 people entered our drawing for a $100.00 Provocatique gift certificate and a private burlesque lesson with the lovely Viva Valezz! Congratulations to Tracy who was the lucky winner!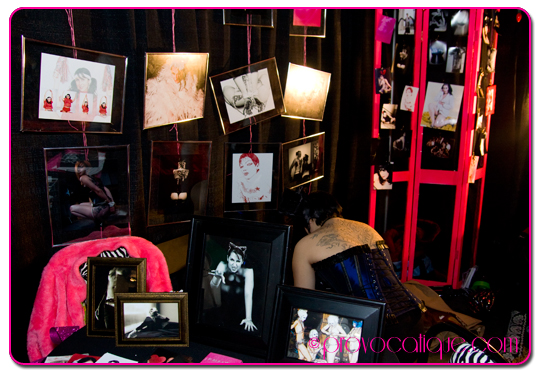 With my girl Lindsay Hearts. I thought my gun necklace was bad ass until I saw hers. Pshaw. She designs bad ass clothing. You should go check that site out!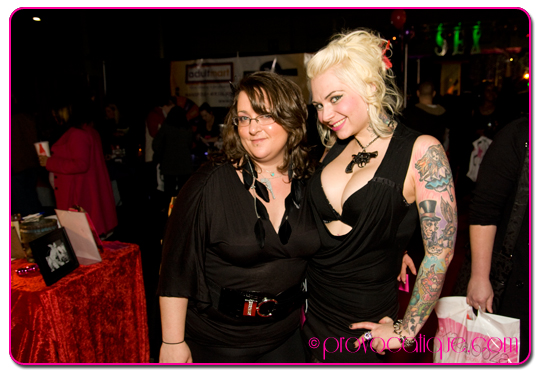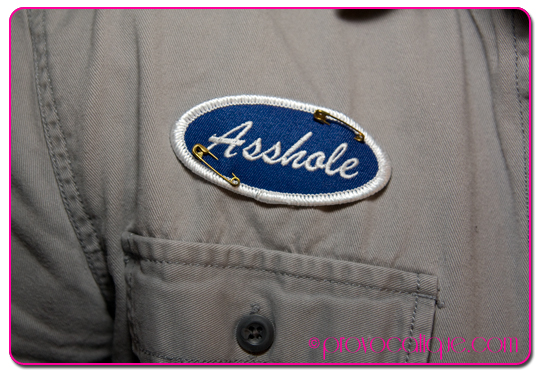 The photo to the left is a tattoo of one of my photos – how cool is that? Its not complete I cant wait to see it when it is!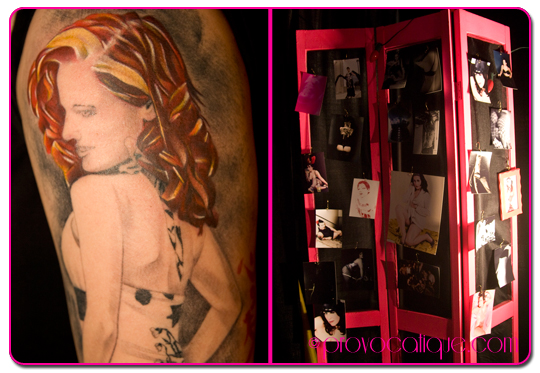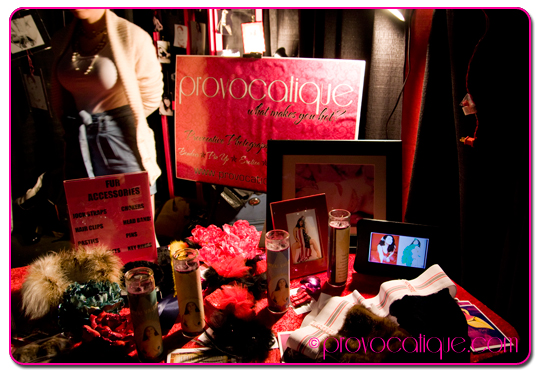 The lovely ladies. Viva! is sporting a custom made vagina hat. I really should have gotten a better photo of that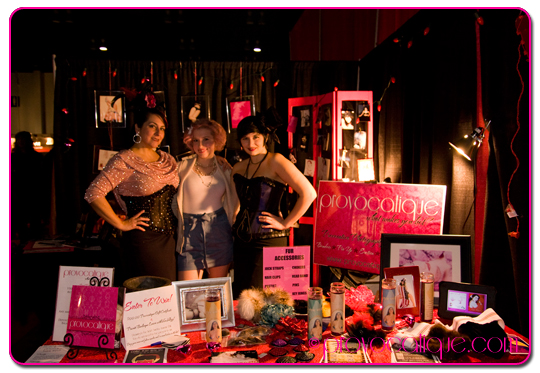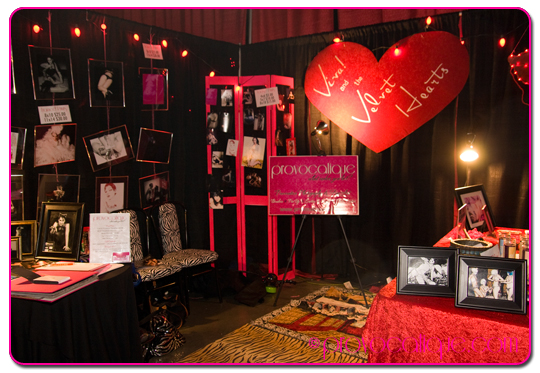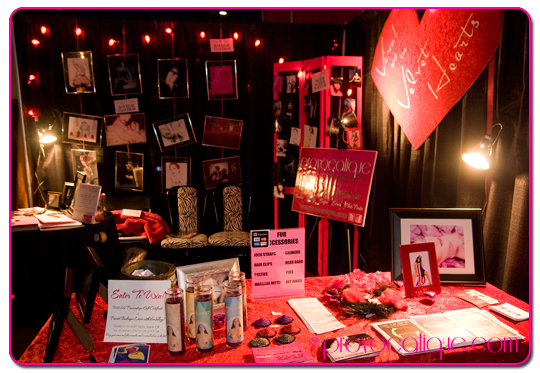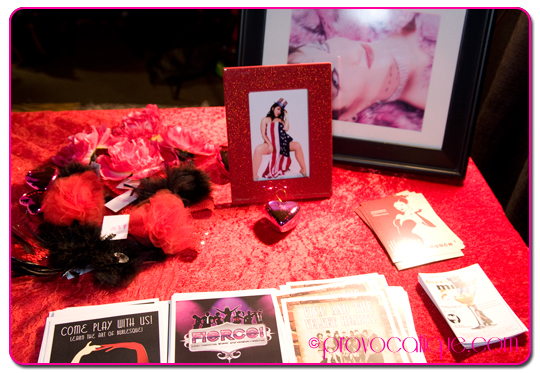 Random guest who wanted a photo with a Heart and of course we obliged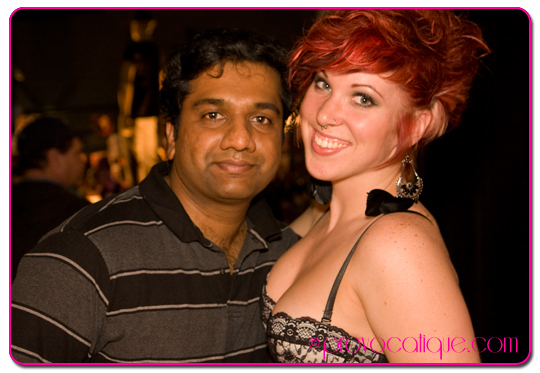 Cole Harmoni workin it and modeling a furry jock strap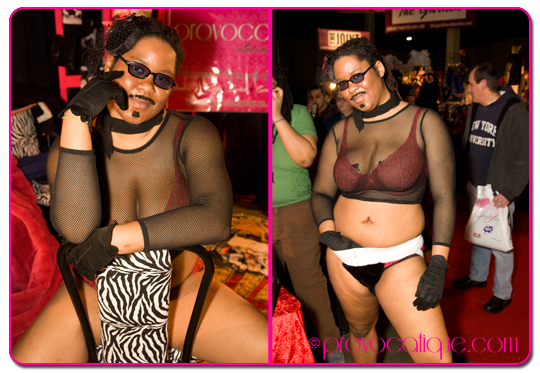 Diamond Hunter stopped by with some beefcake!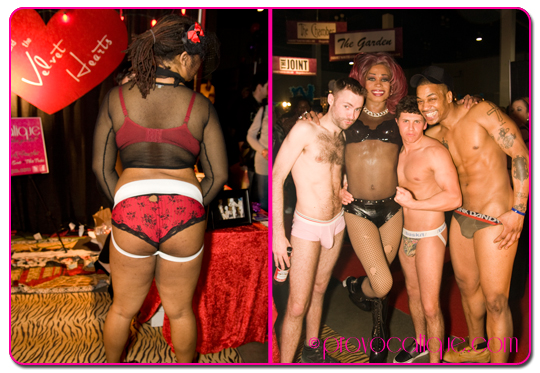 Spankings with Miss Theresa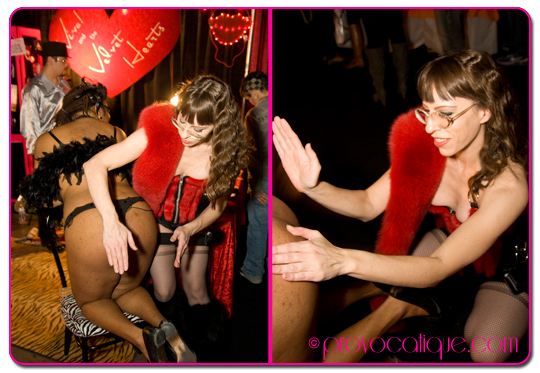 I think Cole liked that lick… and well.. that lick too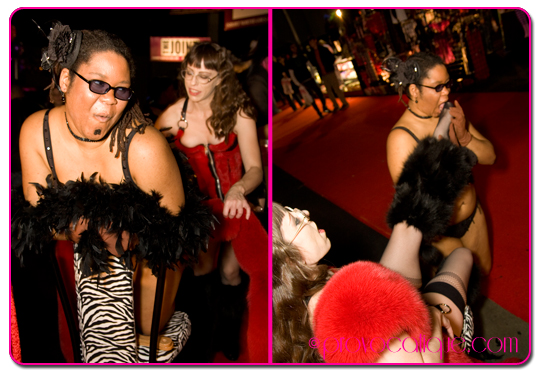 Proof that autofocus loves boobs… with Cherie Blondell of The Ooh La La's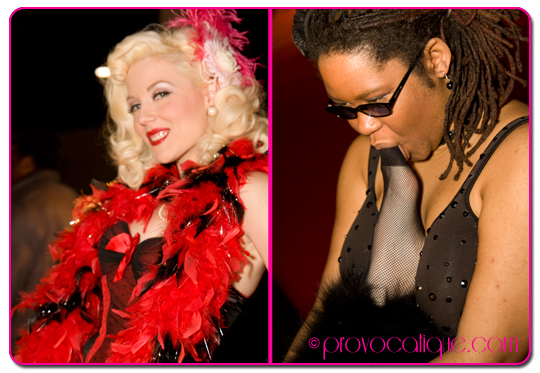 Moi and my hubby <3