May 17, 2013
Fierce's Saturday Showcase was at Wall Street Nightclub my favorite queer venue!
Our headliner the beautiful Miss Exotic World 2011 Indigo Blue got the party started right – LOVED her dress and manner of getting out of it!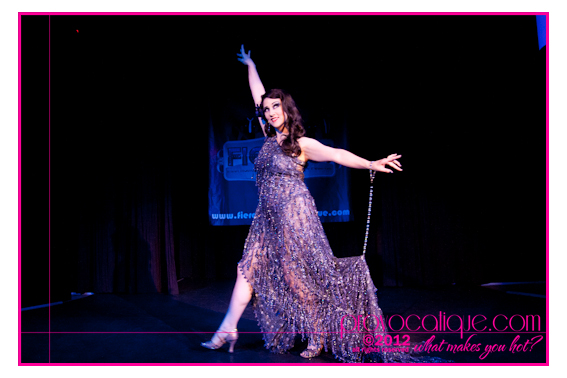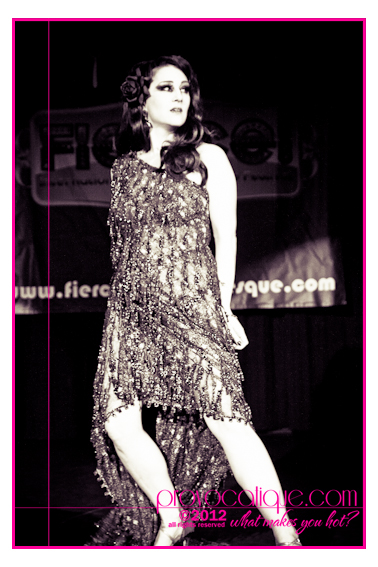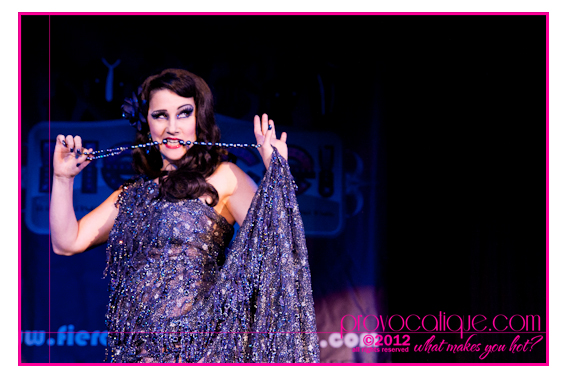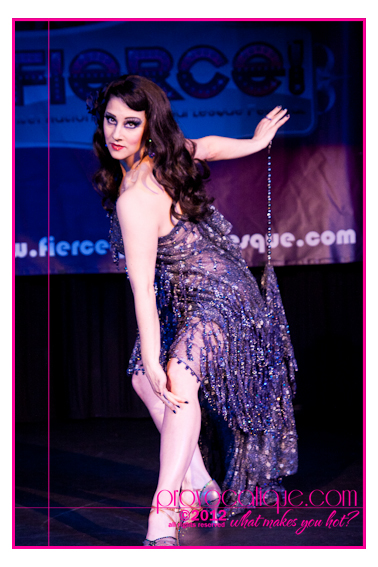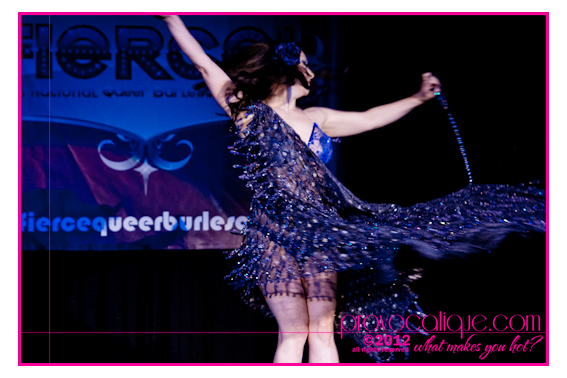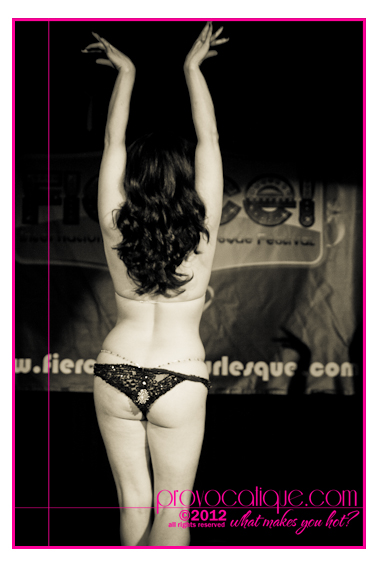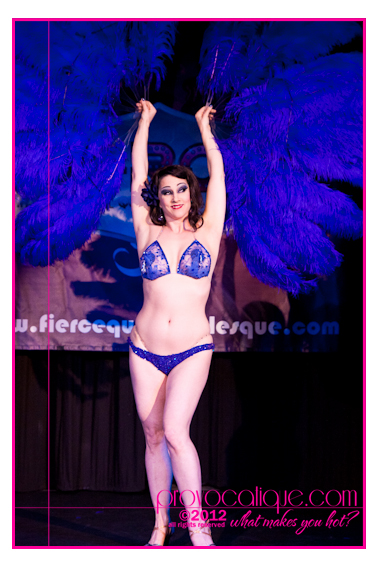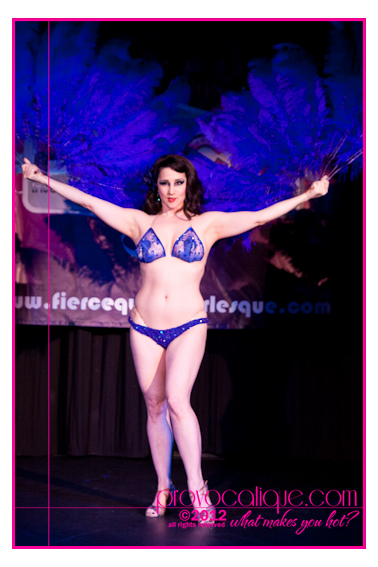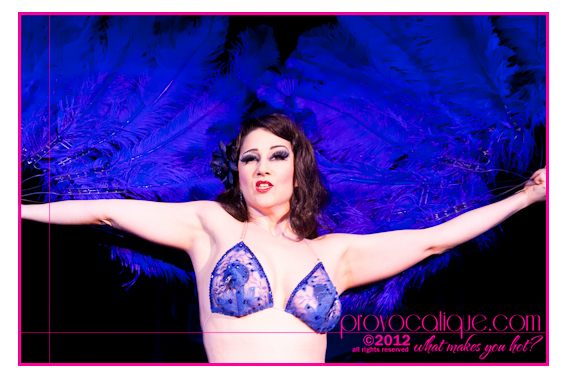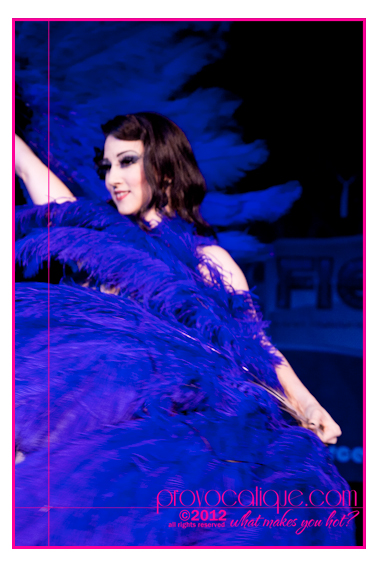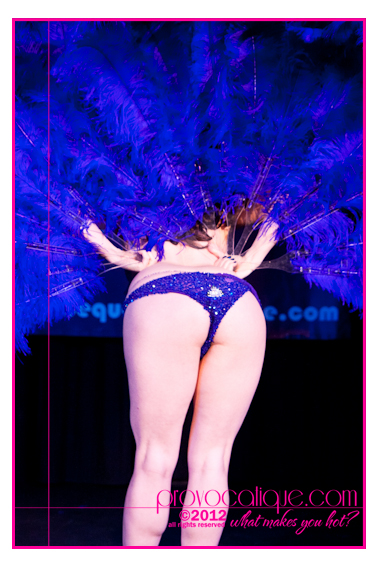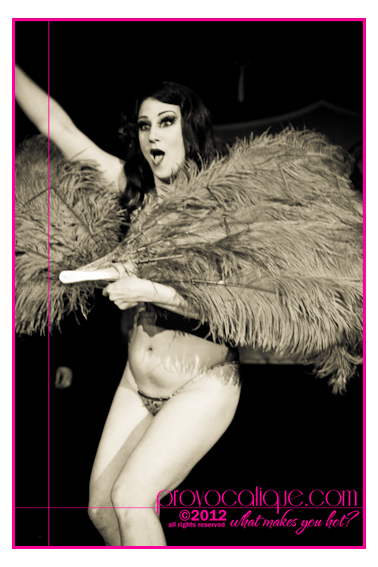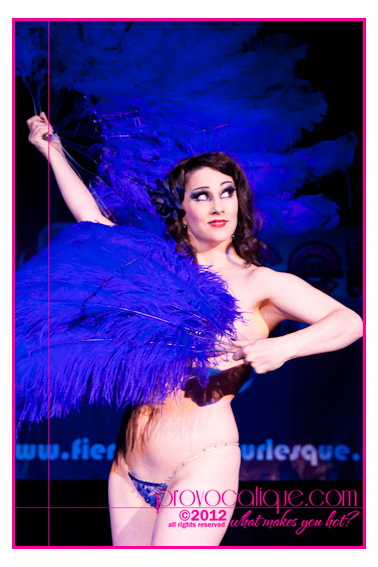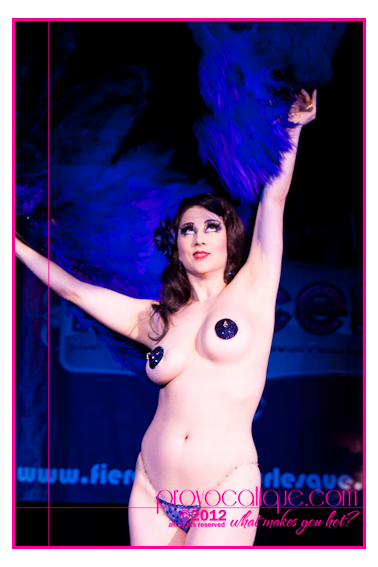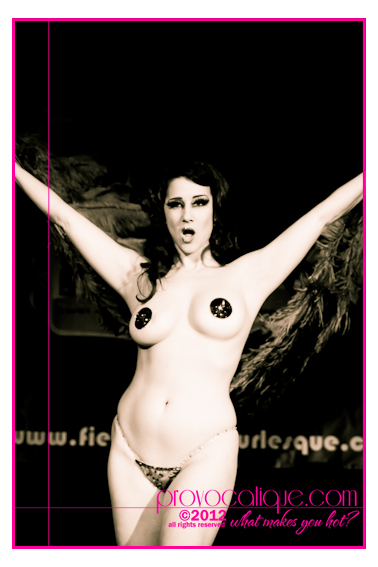 Our gorgeous MC Tamale Sepp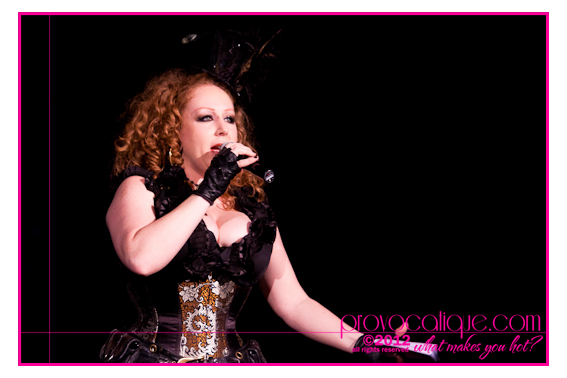 Her infamous pen and adoring butches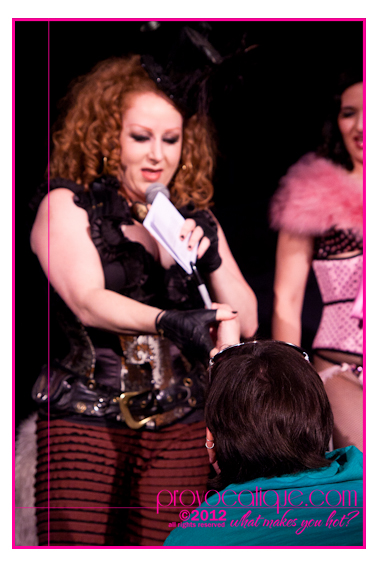 Queertini Time had a really unique number – done very well! Bravo!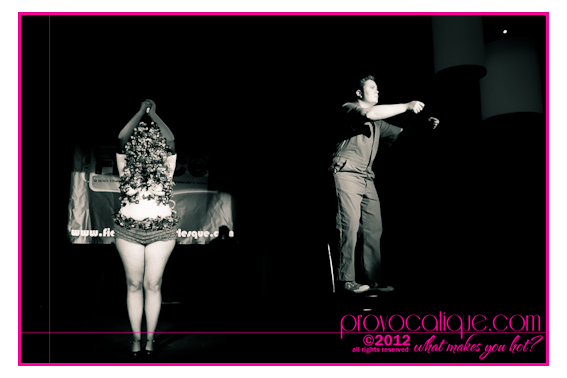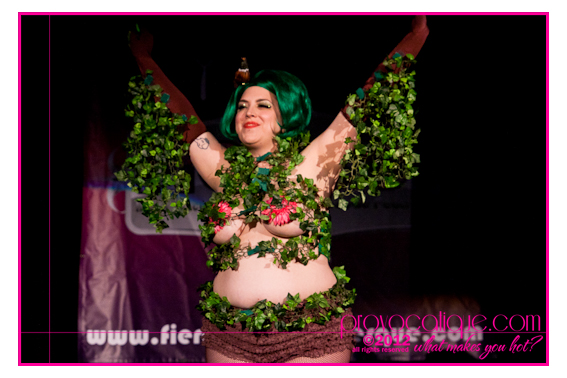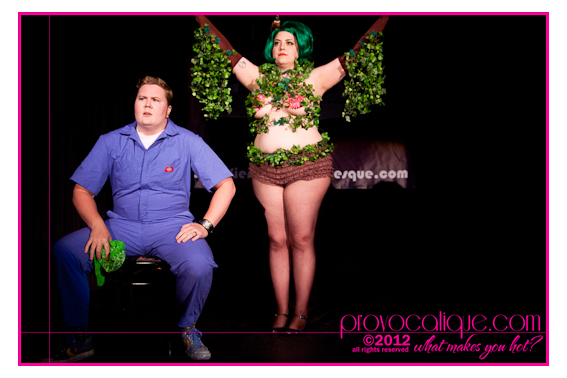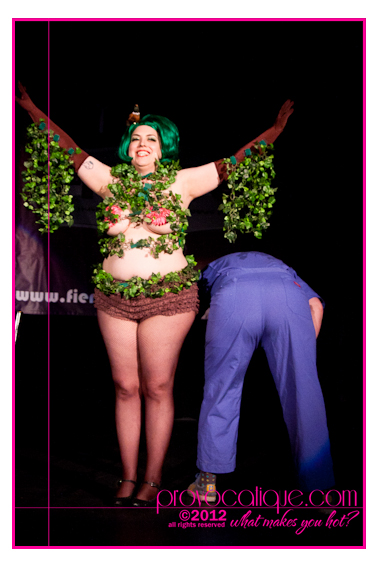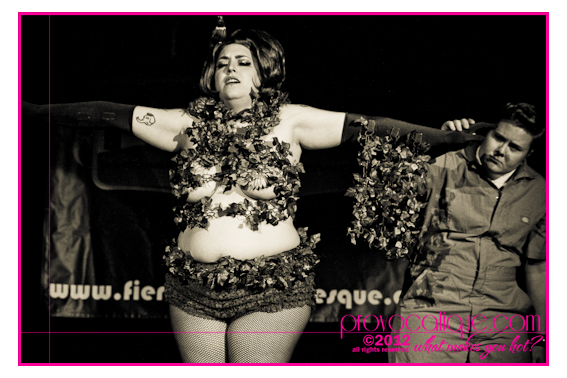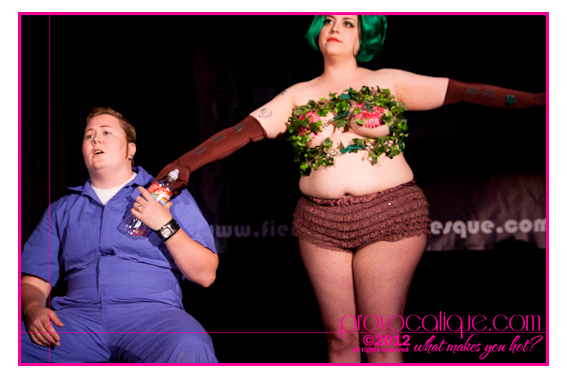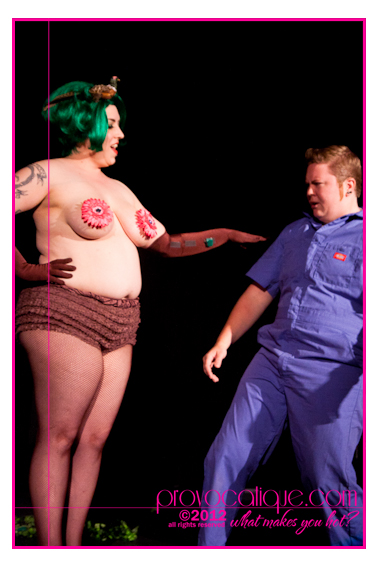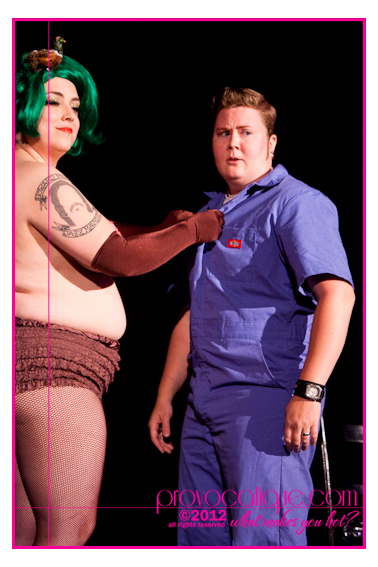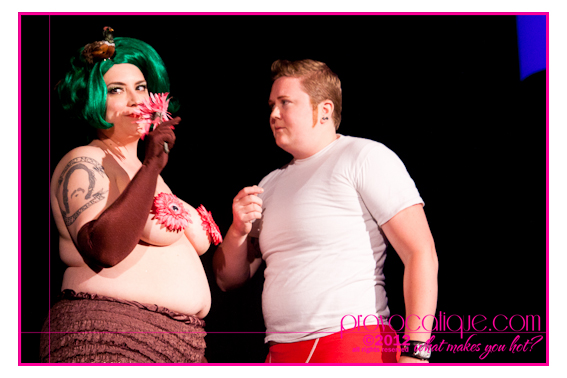 Anja Keister had more to reveal than the average girl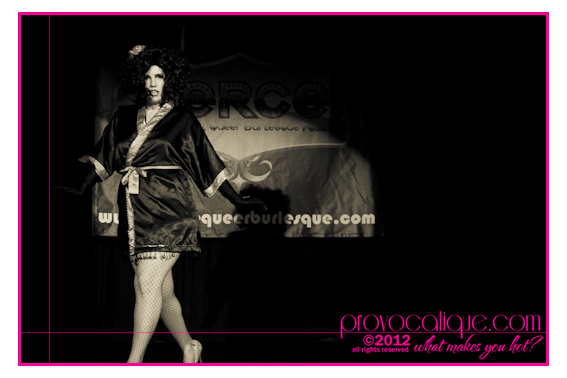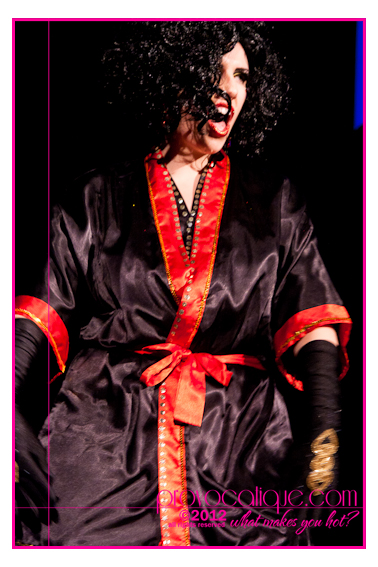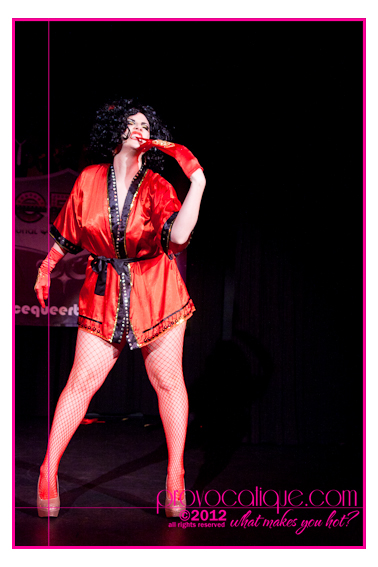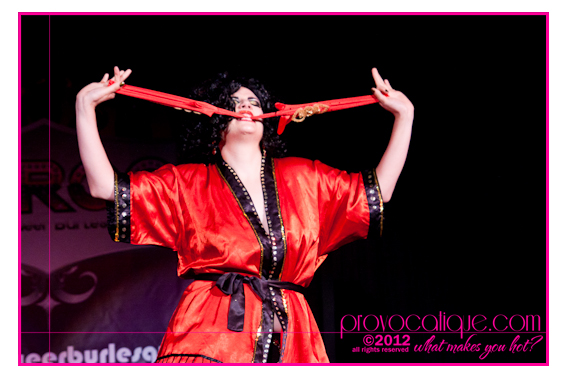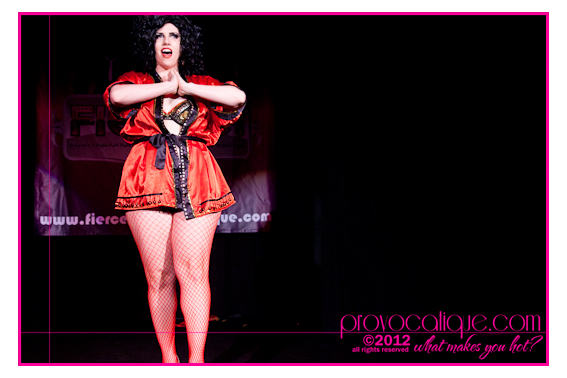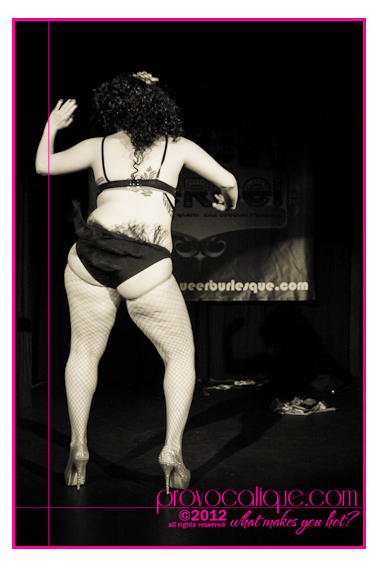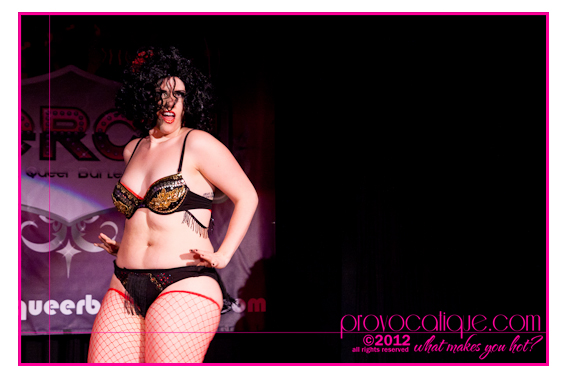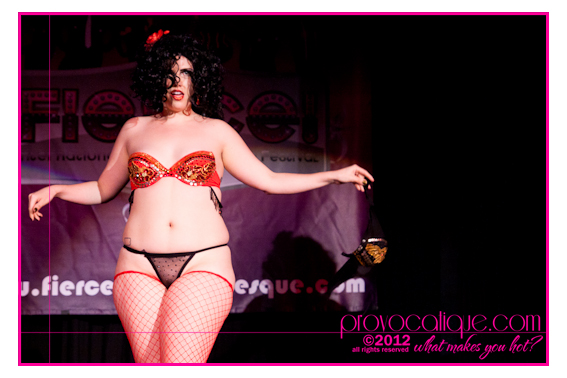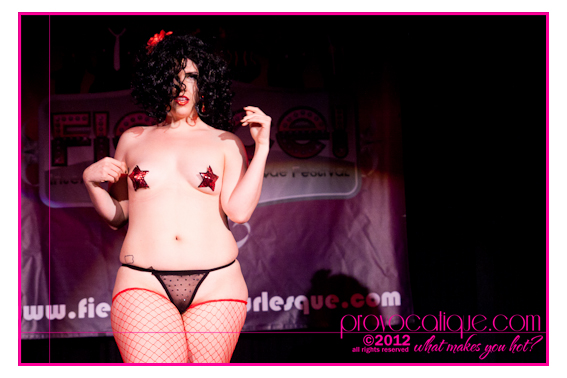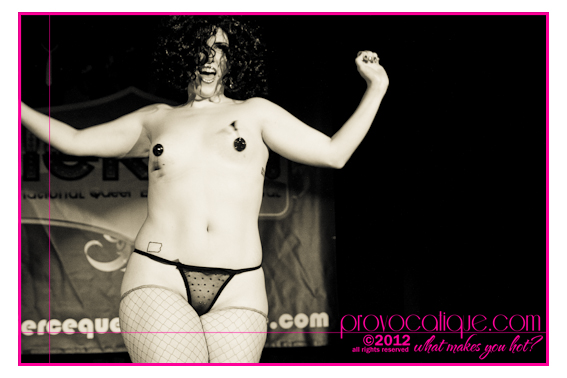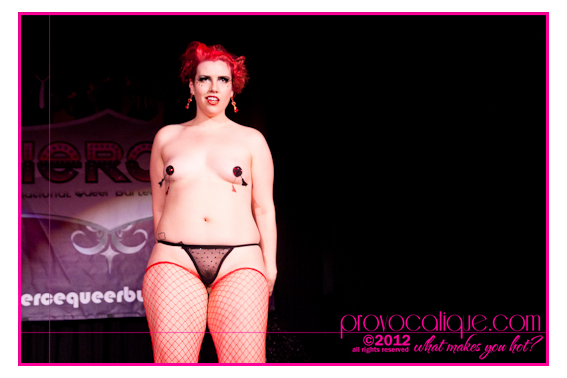 Besda Mae Q Moana was bored at the office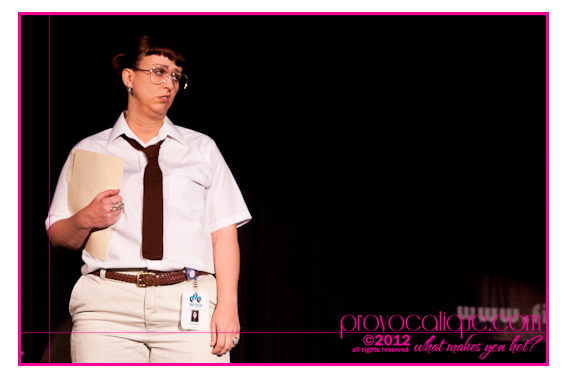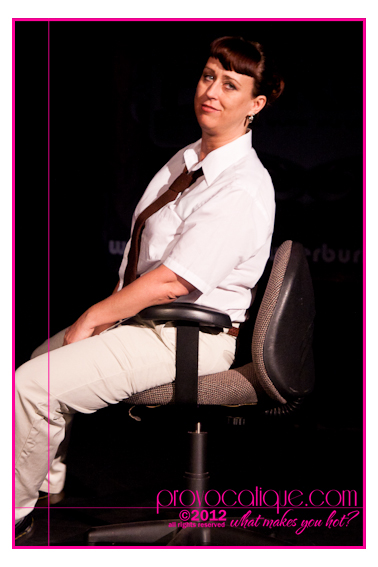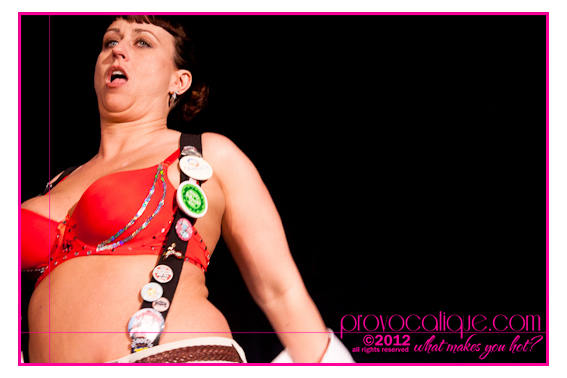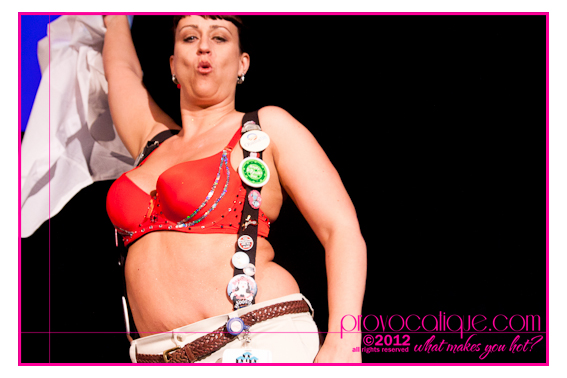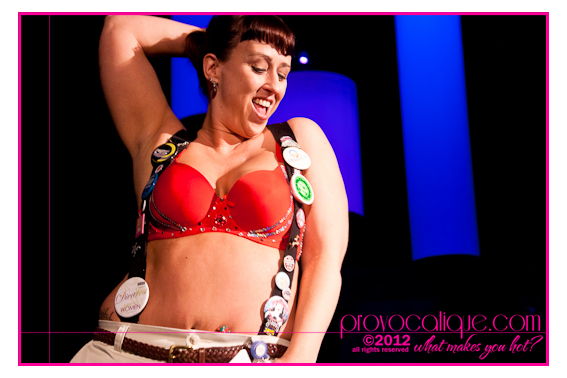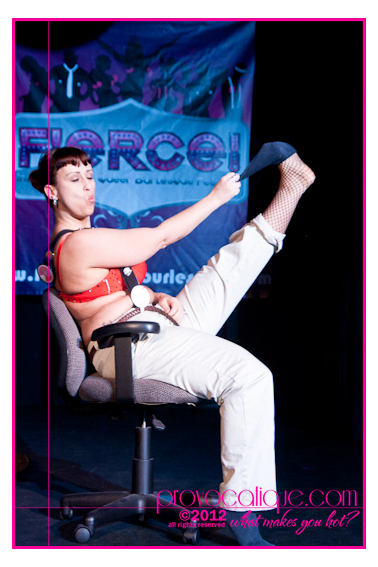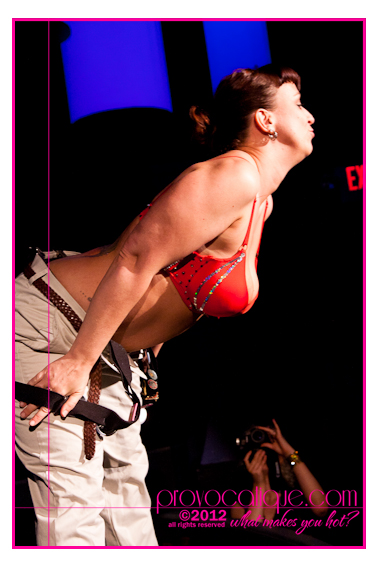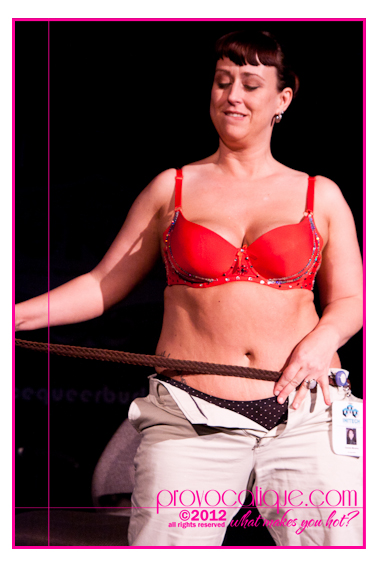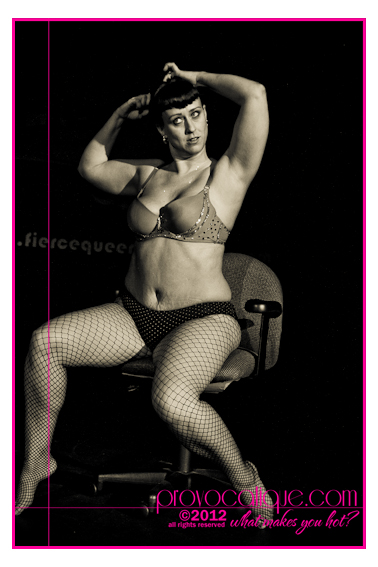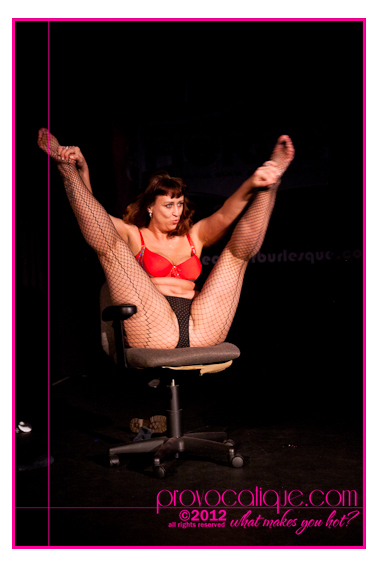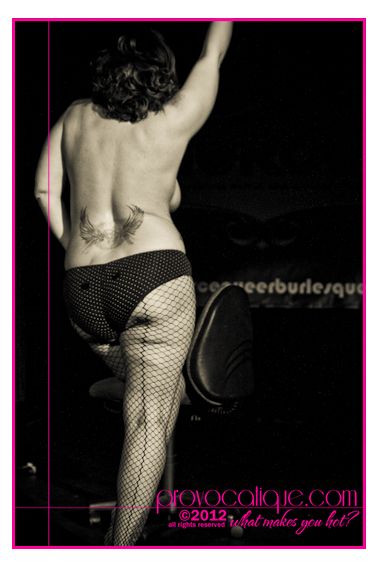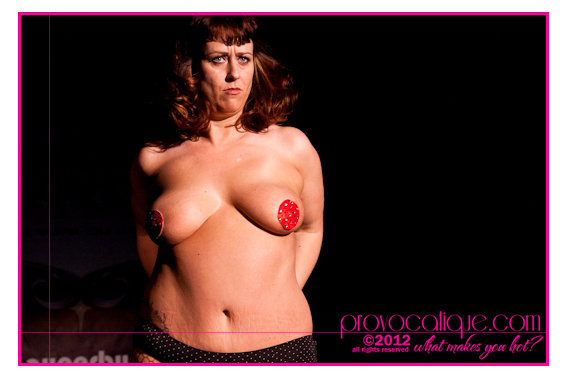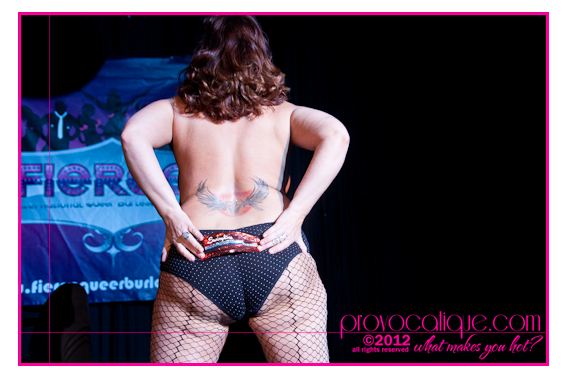 I forget why I took this picture of Tigger – but I still like it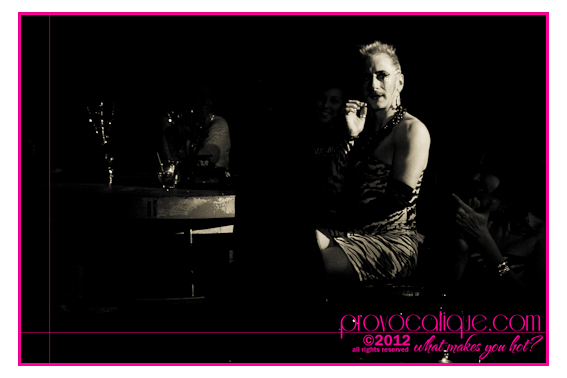 Kitty Victorian with a little puppy love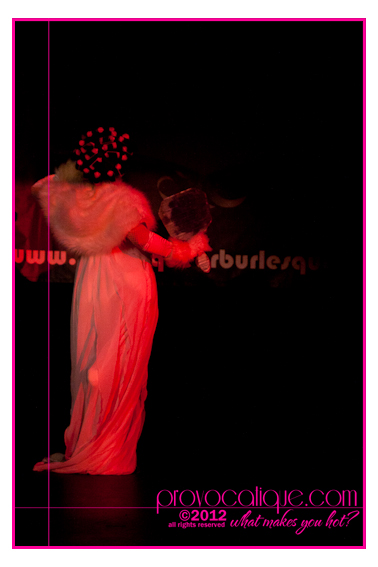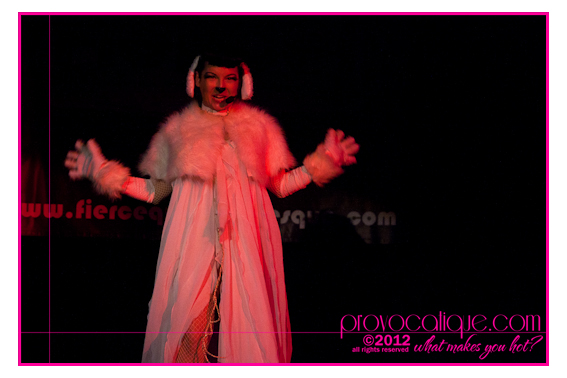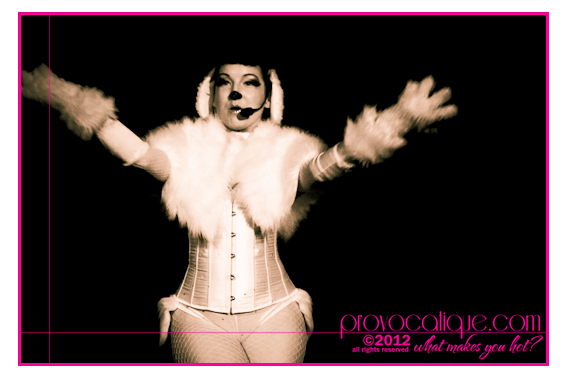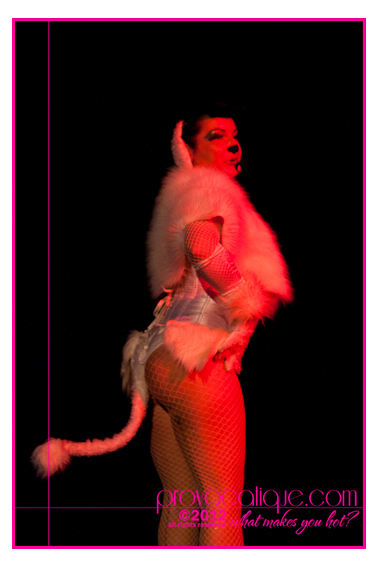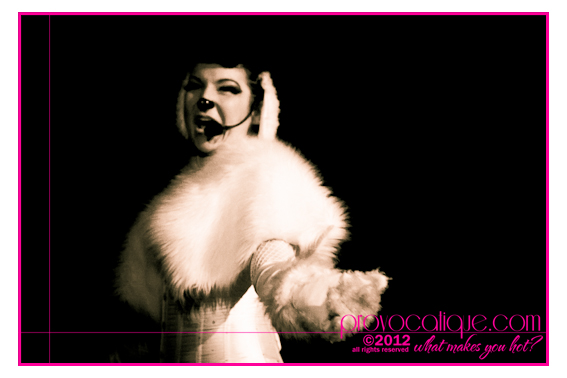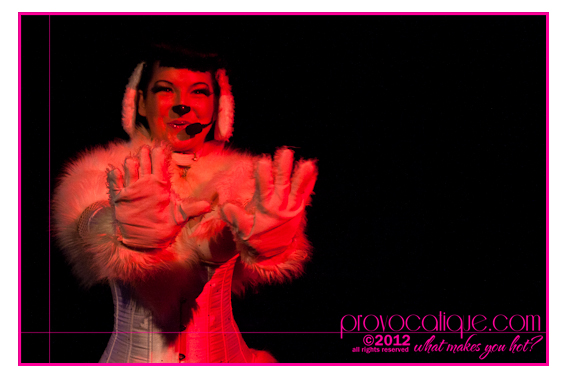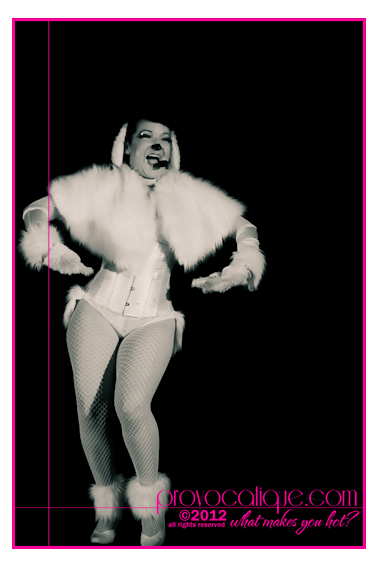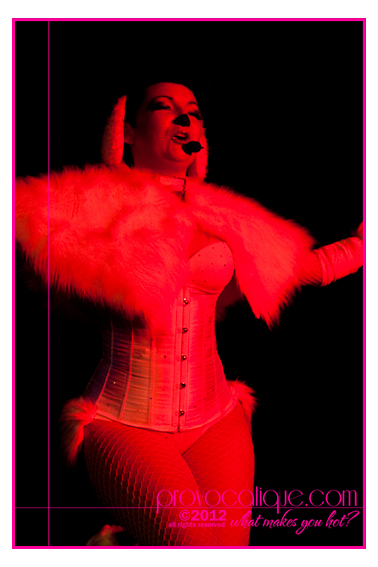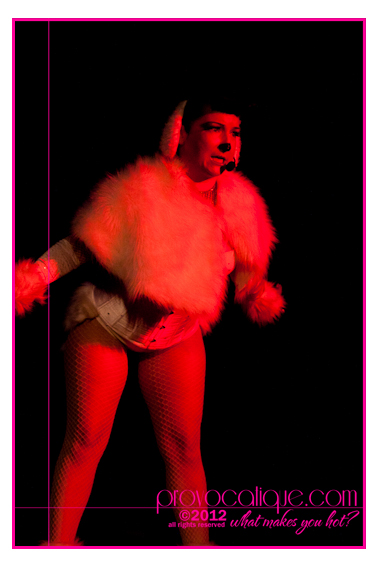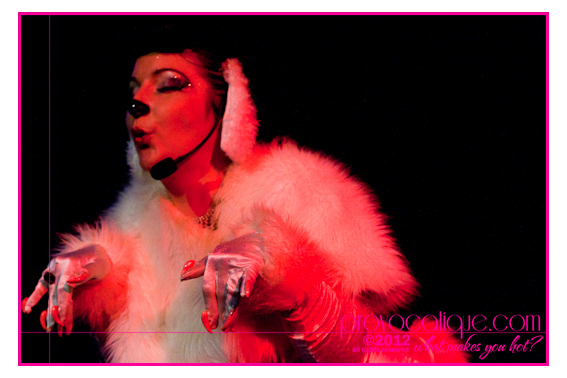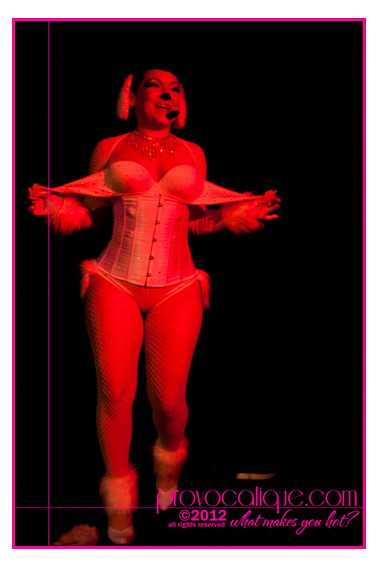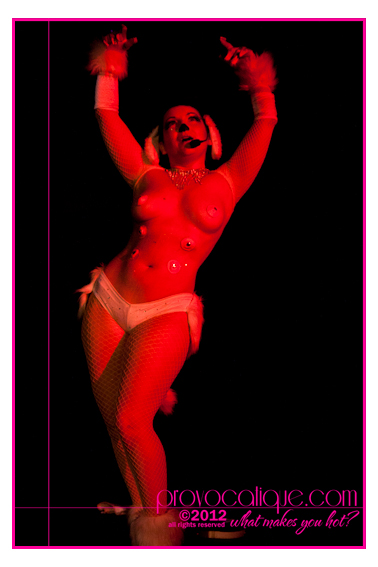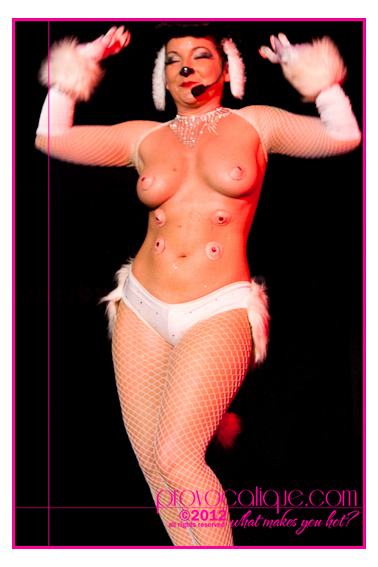 Dainty Daindridge was SO CUTE I loved her smile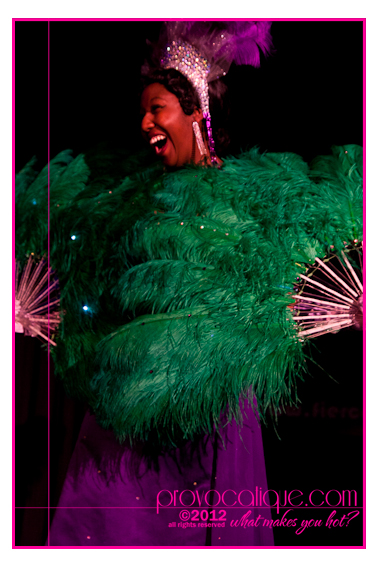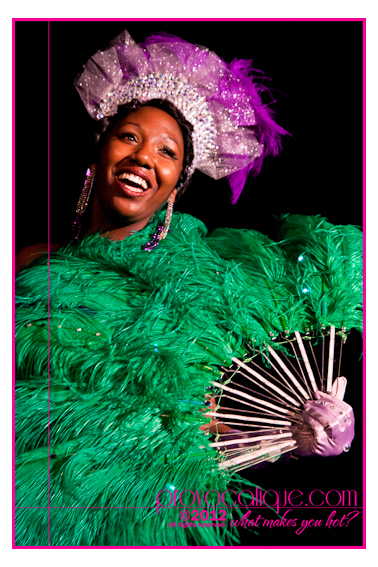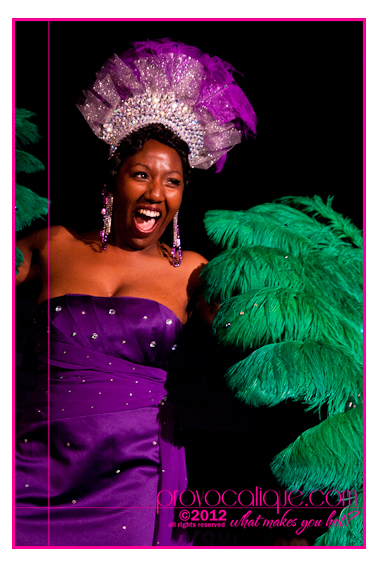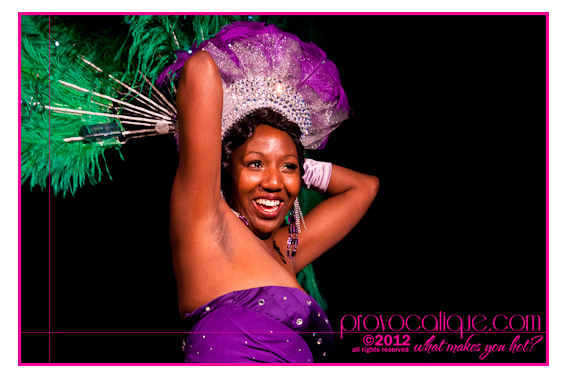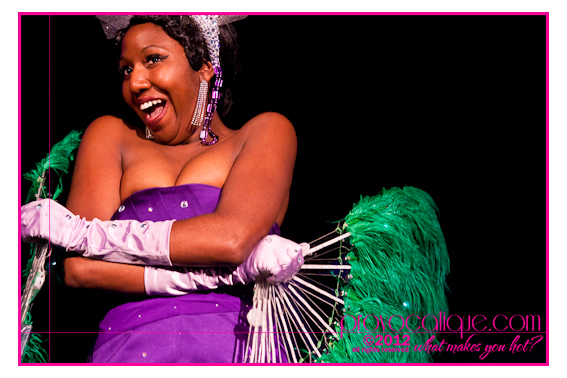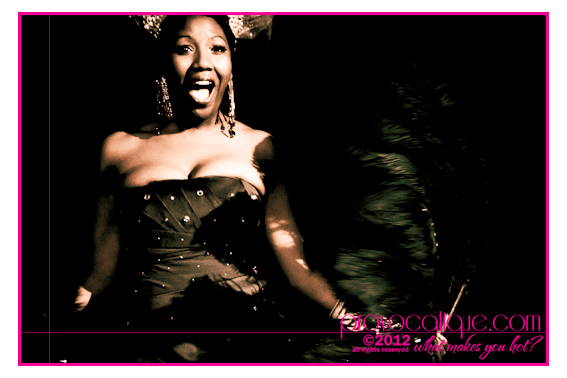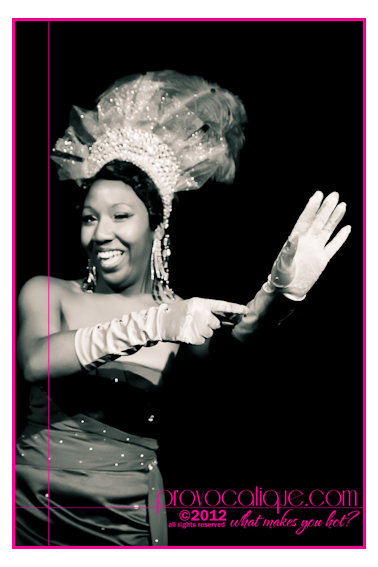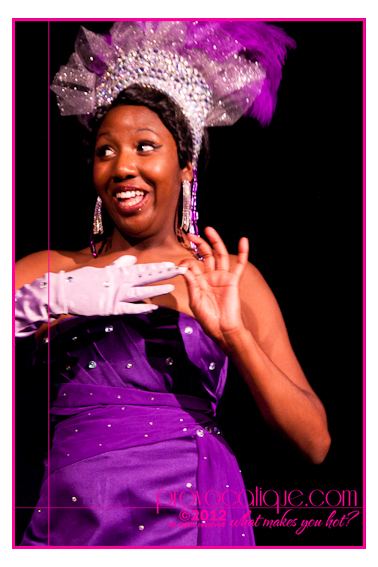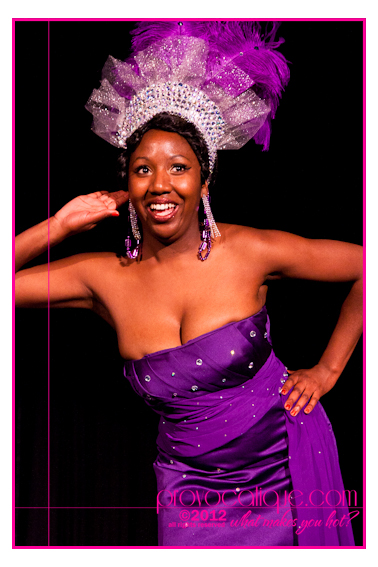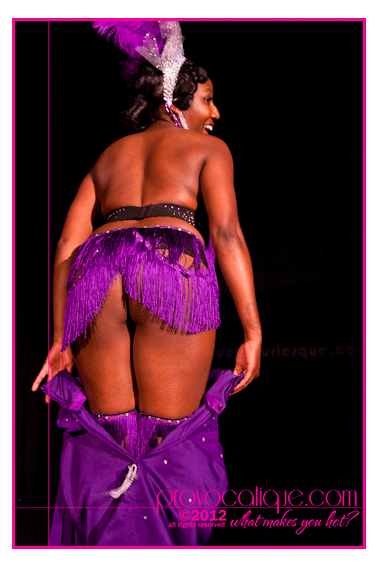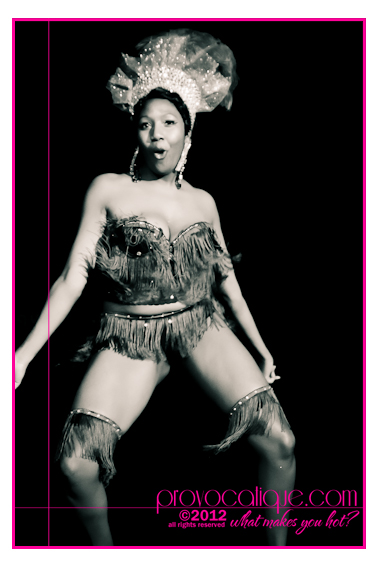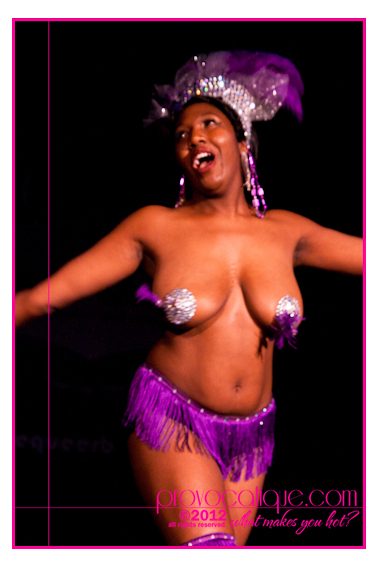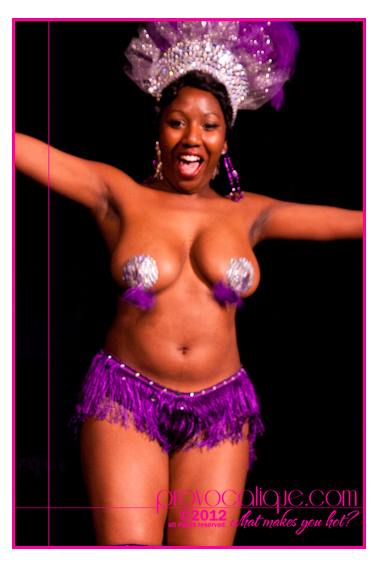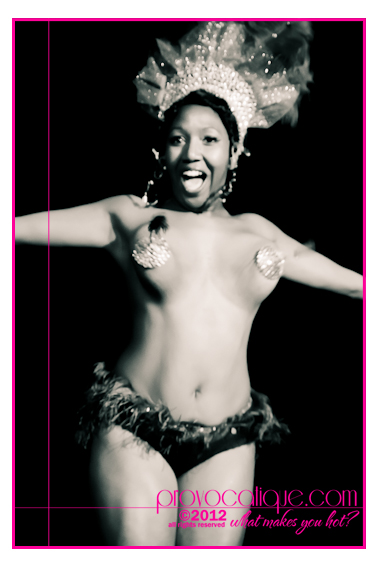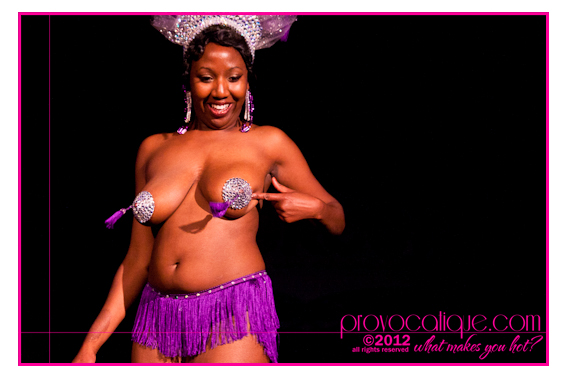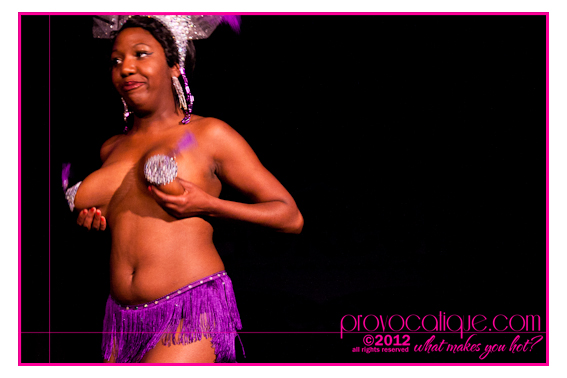 More adoring butches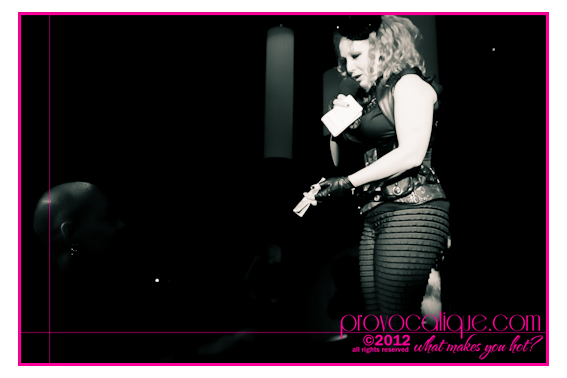 May 16, 2013
Fierce's Friday Showcase was held at the gorgeous Axis Nightclub. It was my first time shooting at (or being in – wow!) Axis – it's a great venue!
Viva! and The Velvet Hearts kicked off the evening with a fairy tale inspired number that's so evil it's sinful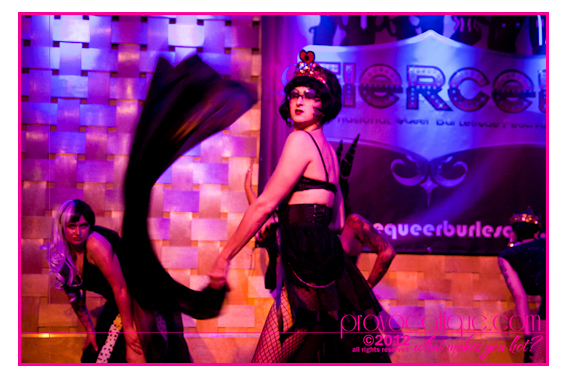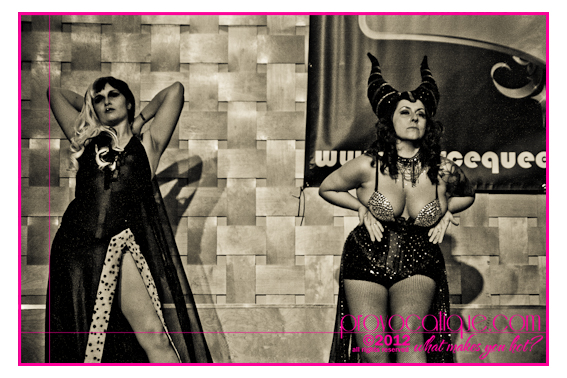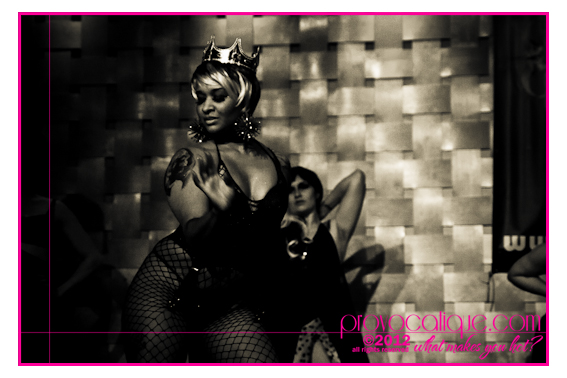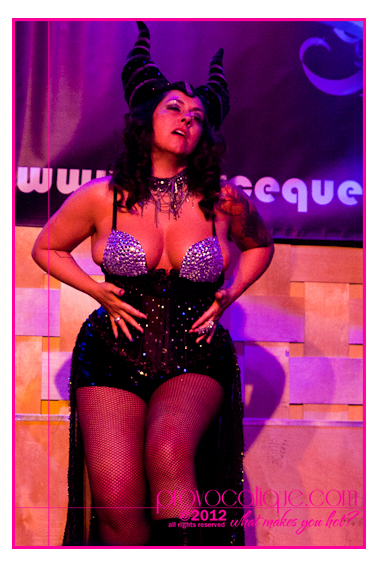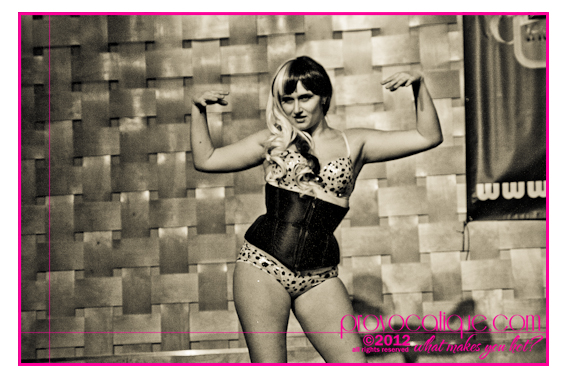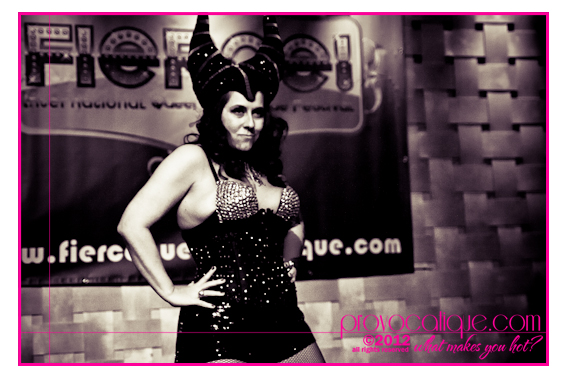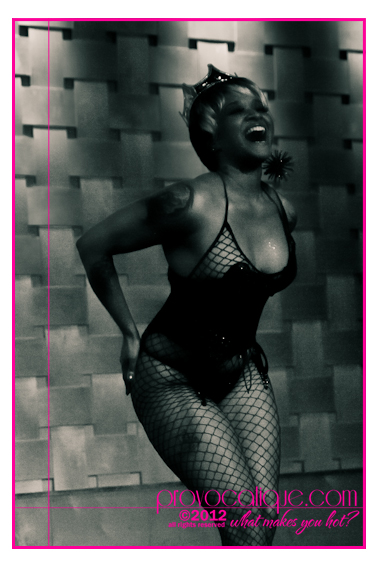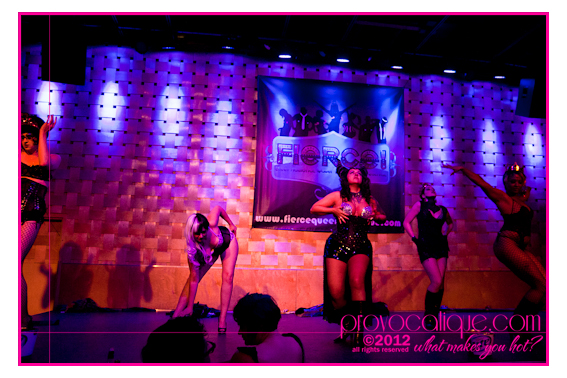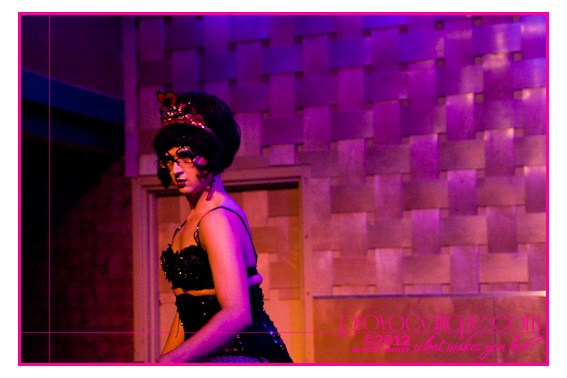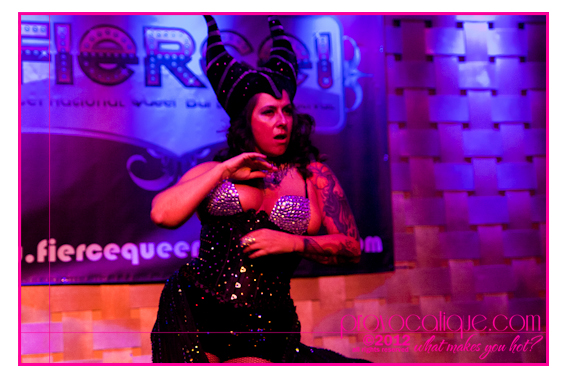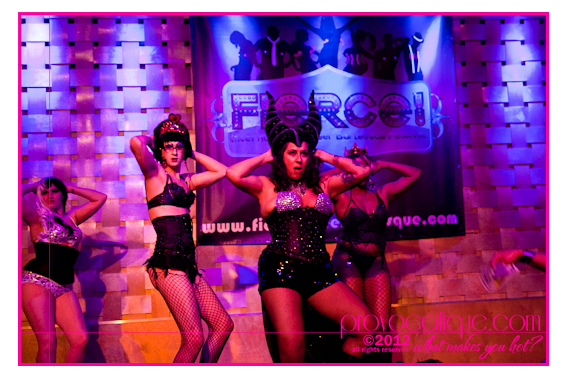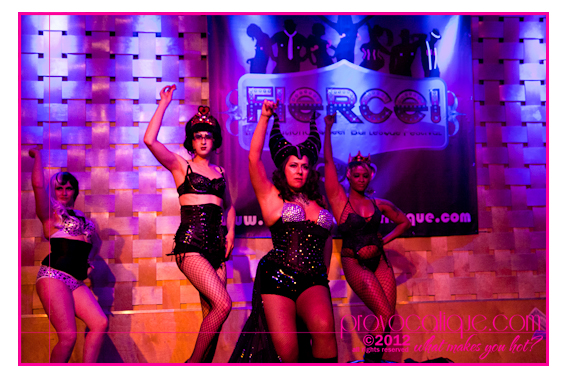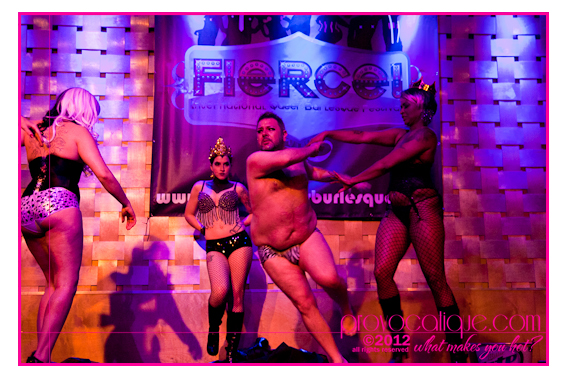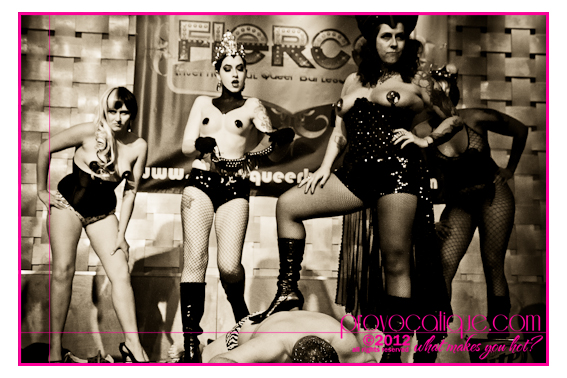 You know, Viva Valezz! happens to be one of my best friends… and I think we need to talk about her thing for licking faces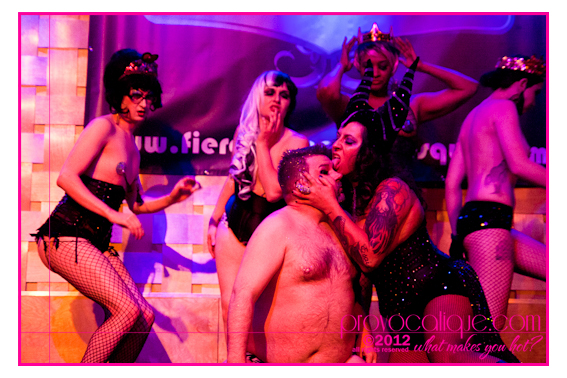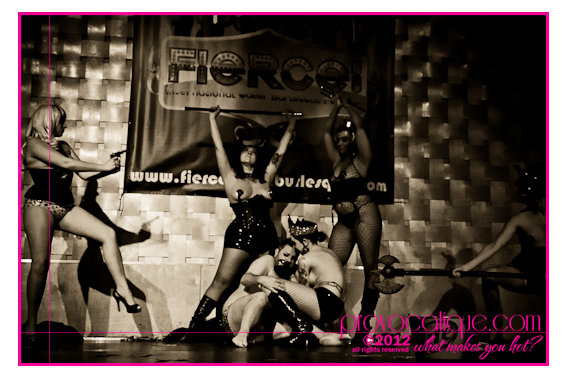 The ever fierce Miss Nina West was our esteemed hostess for the evening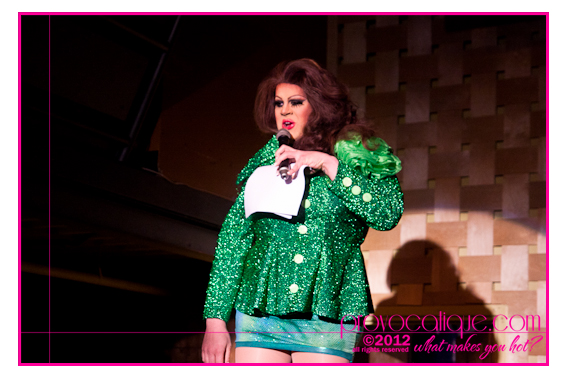 JZ Bitch may be hiding something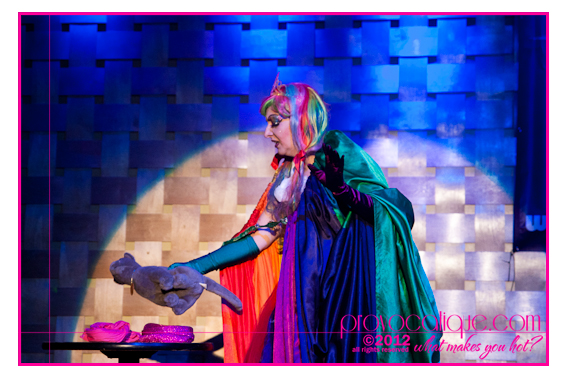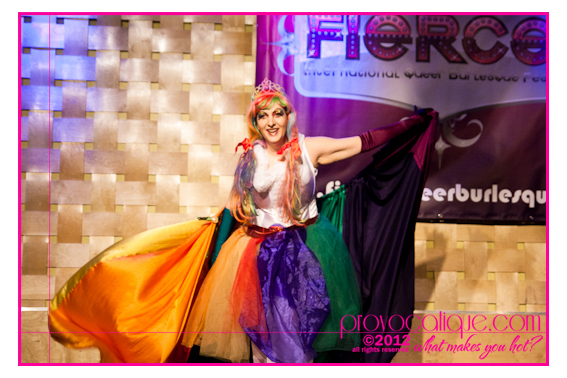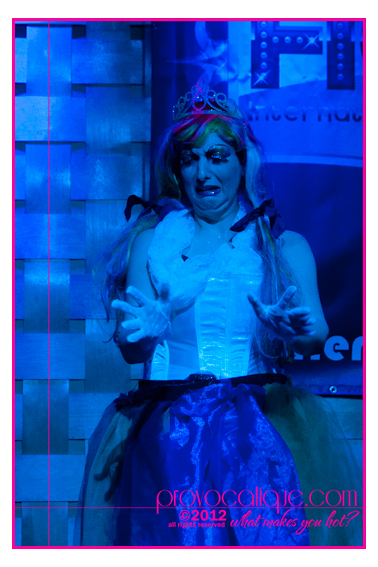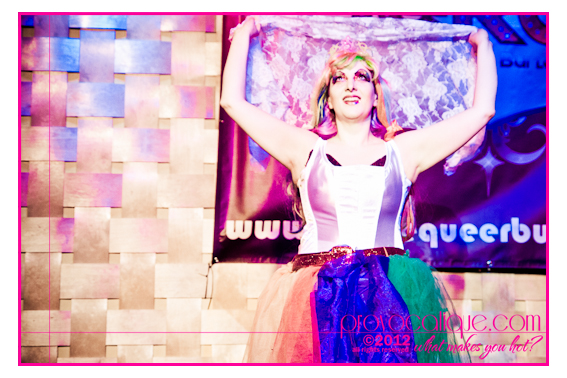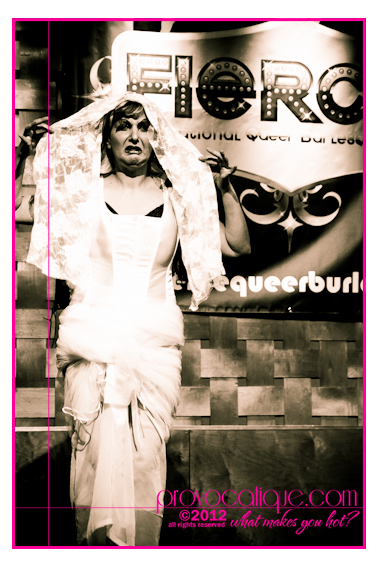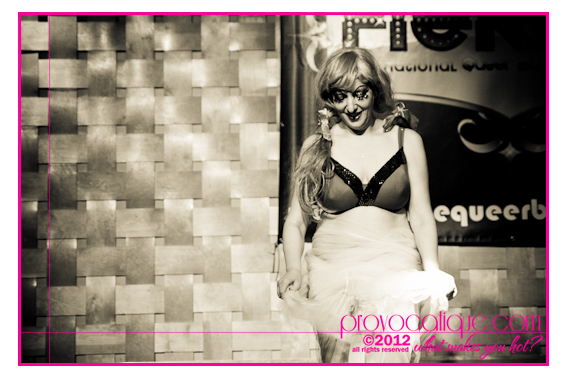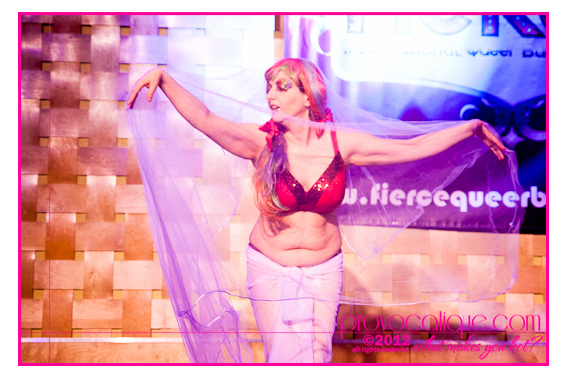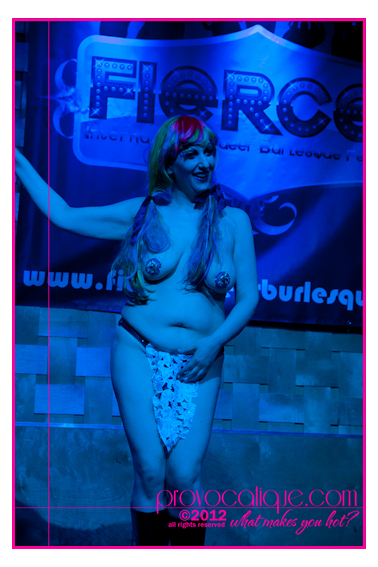 Oh – there it is!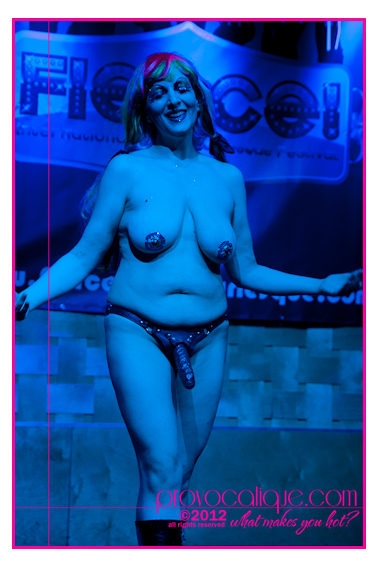 Best crowd interaction award goes to…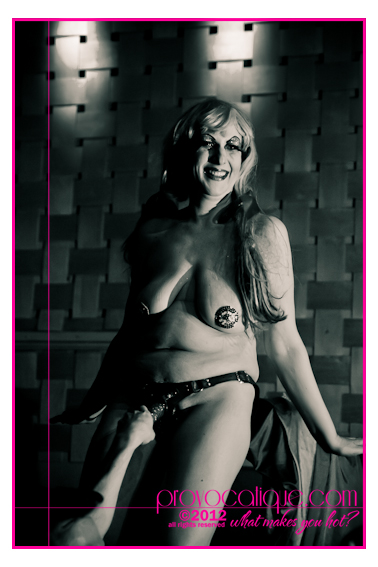 Jacqueline Hyde gives us a shimmy and a shake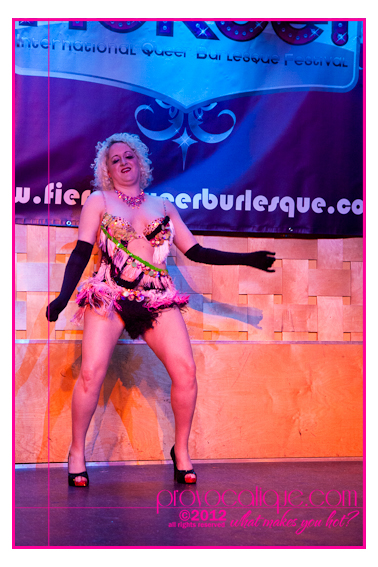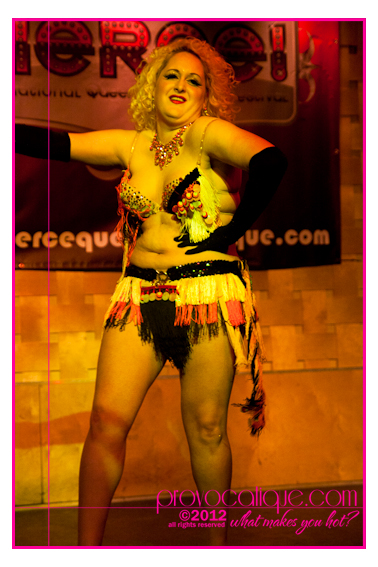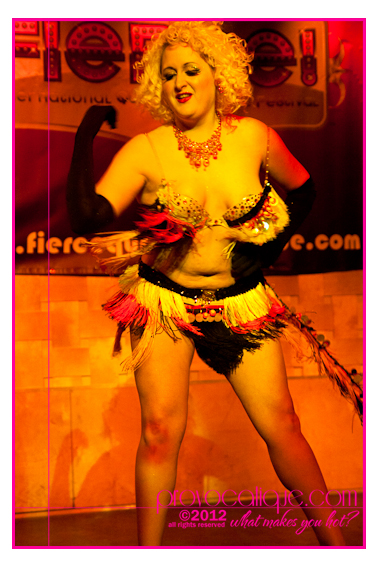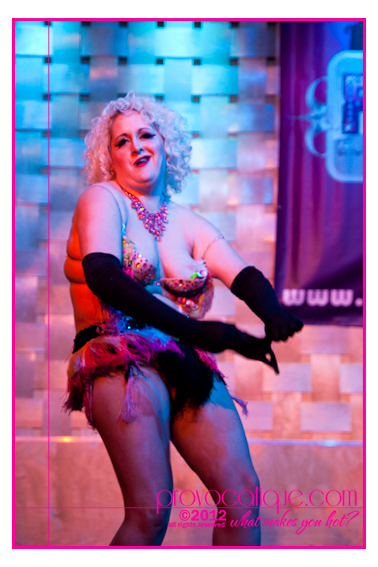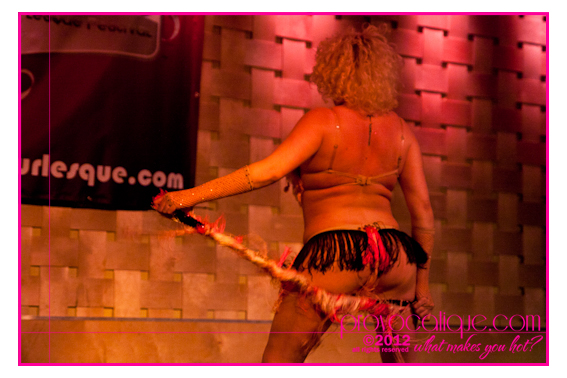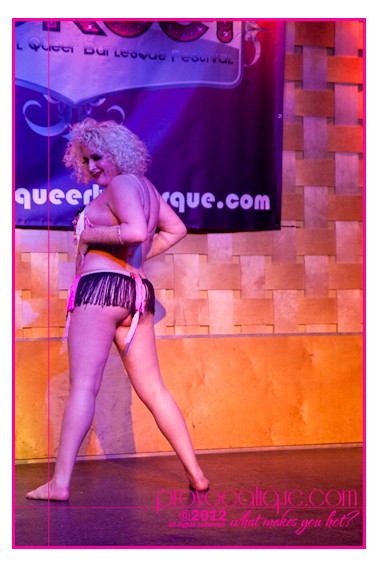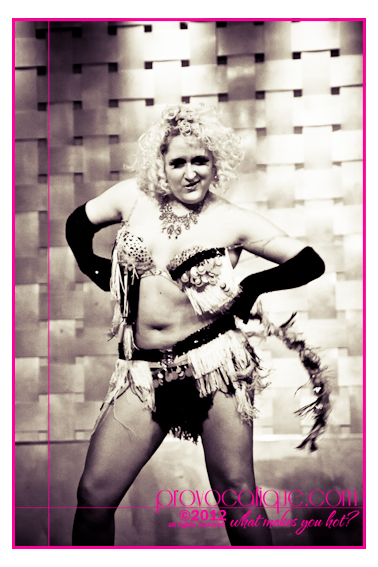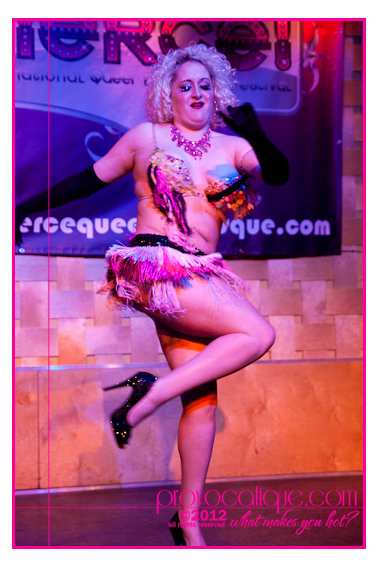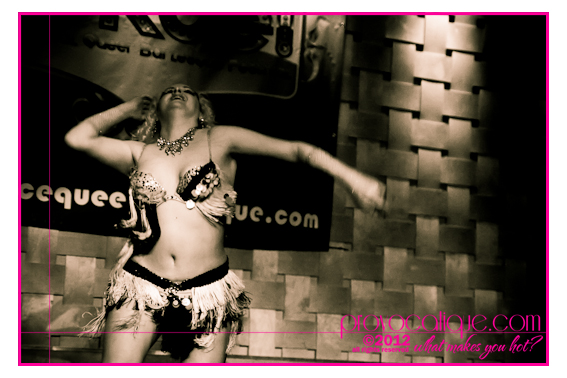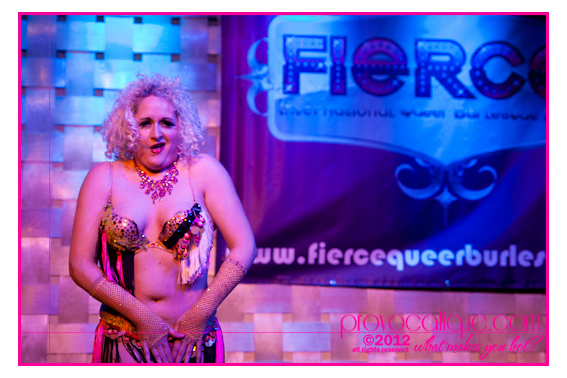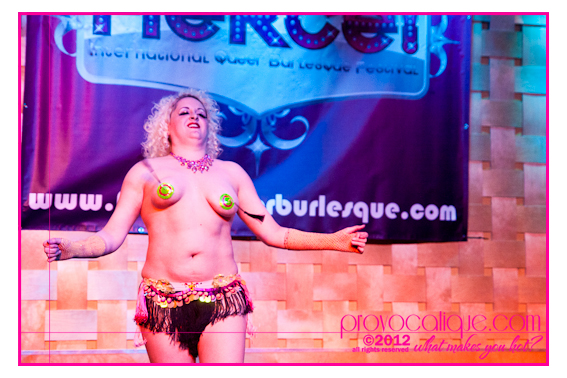 Peach Roulette workin a hoop and some southern charm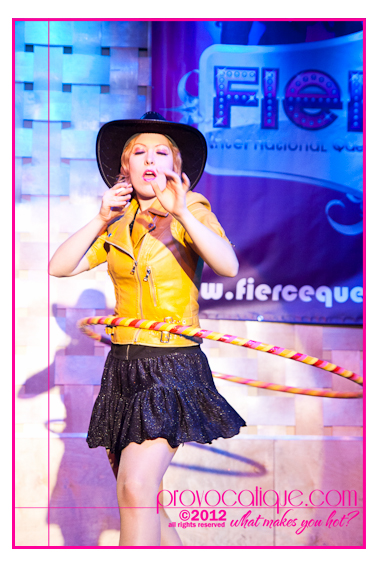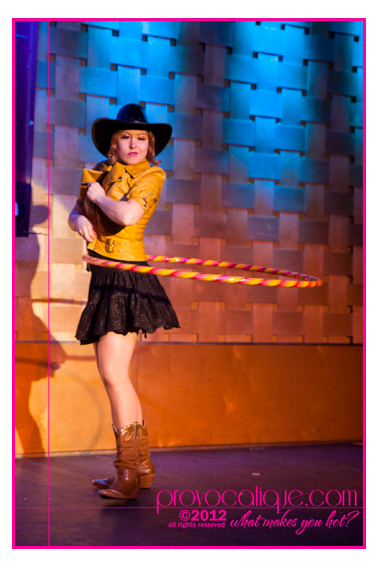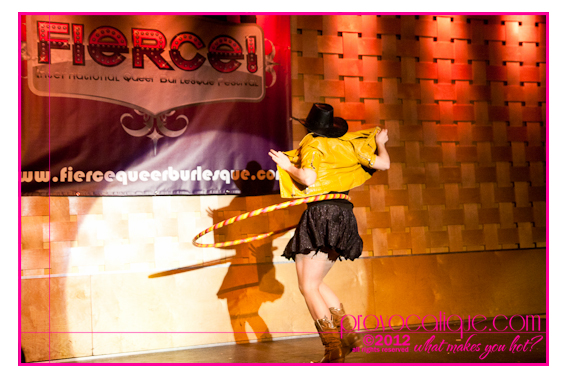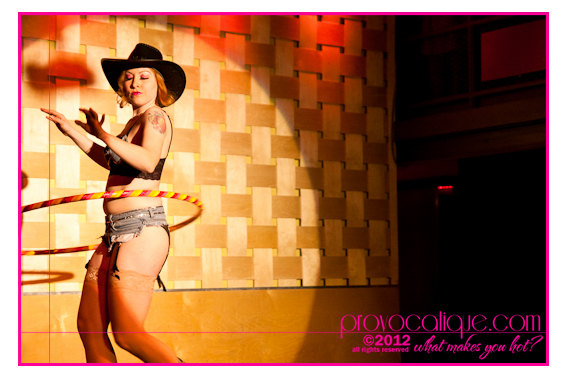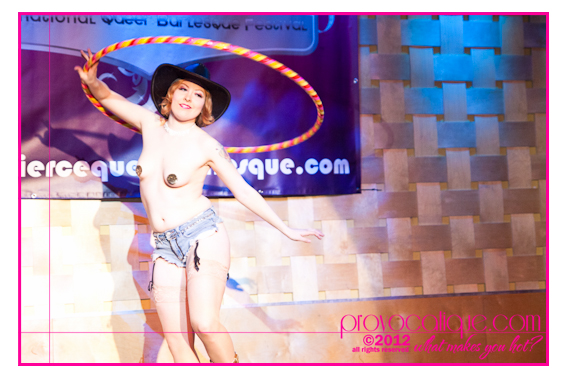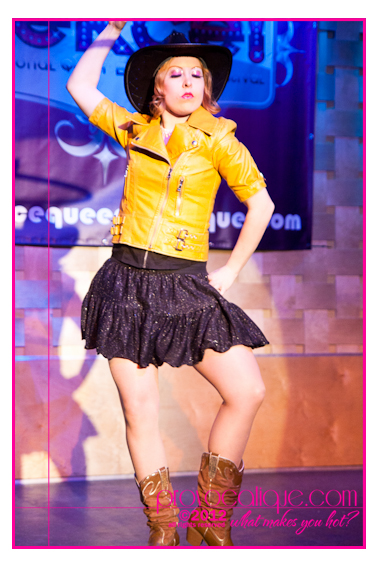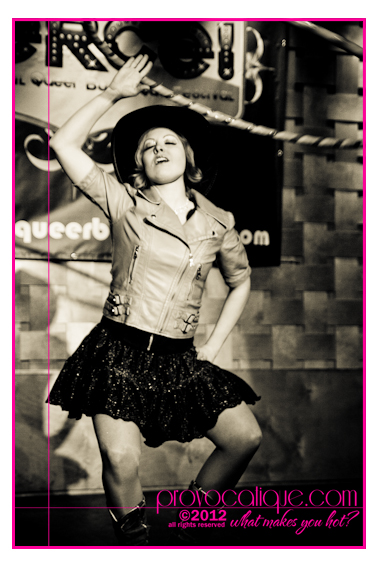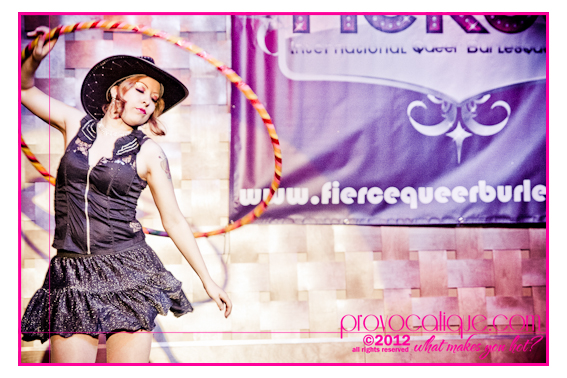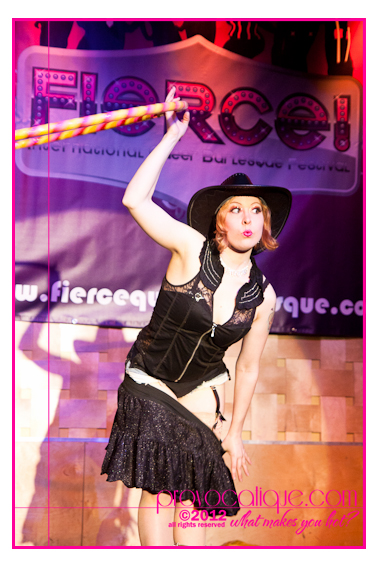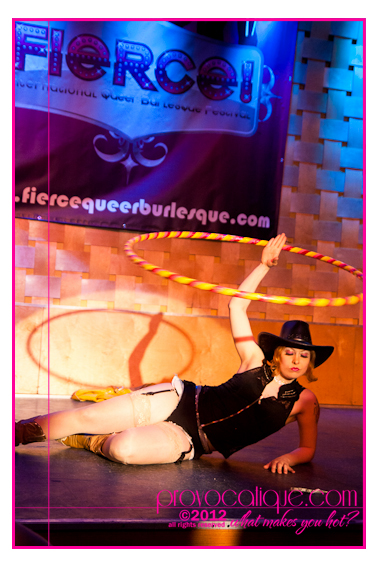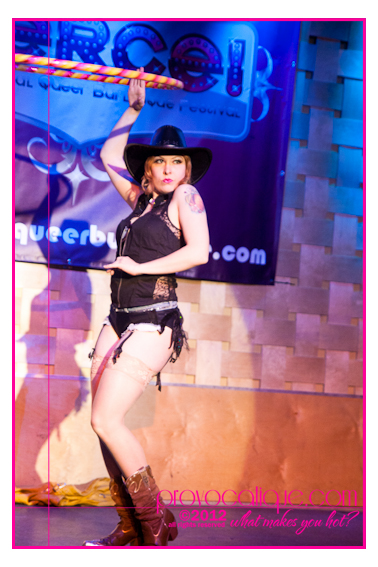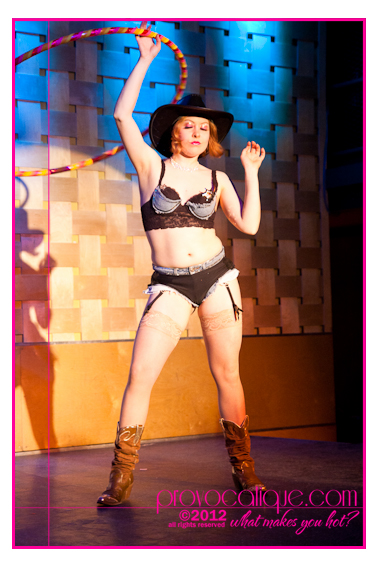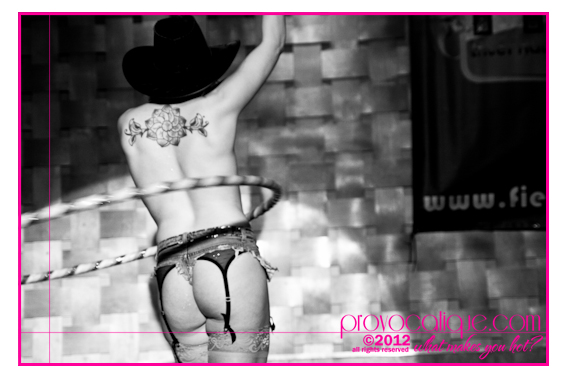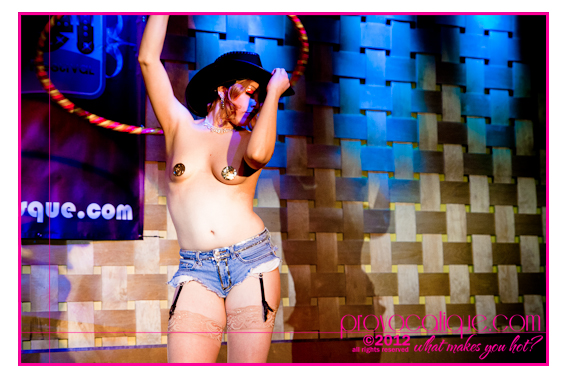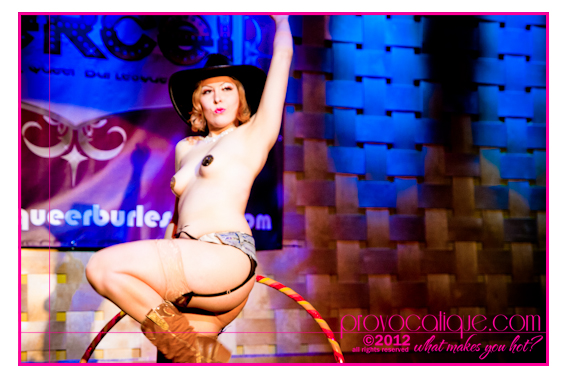 The Gentleman King serves us a topless martini… shaken not stirred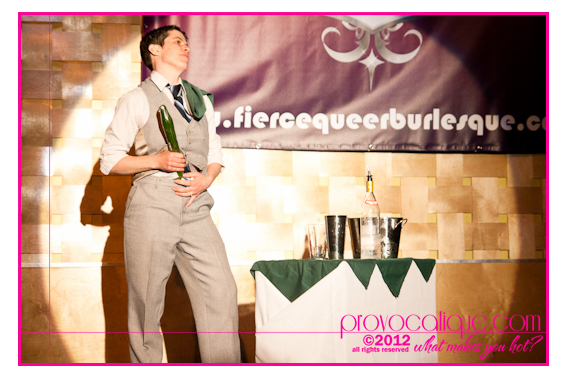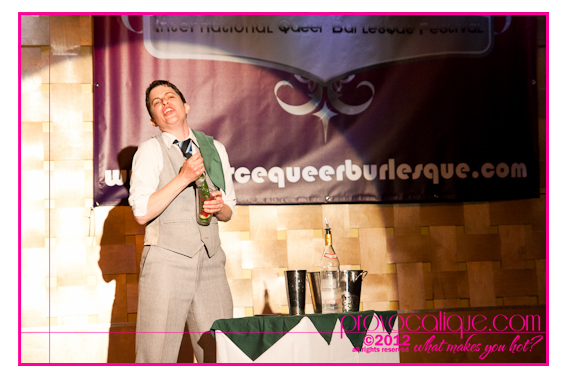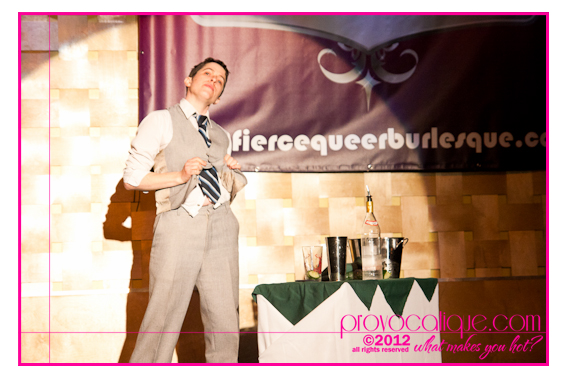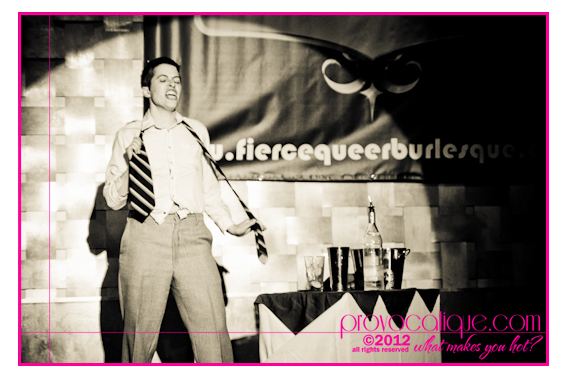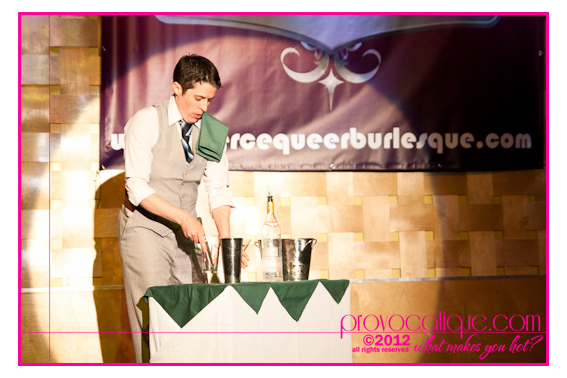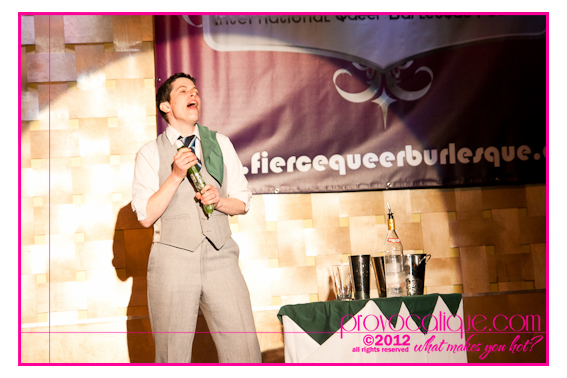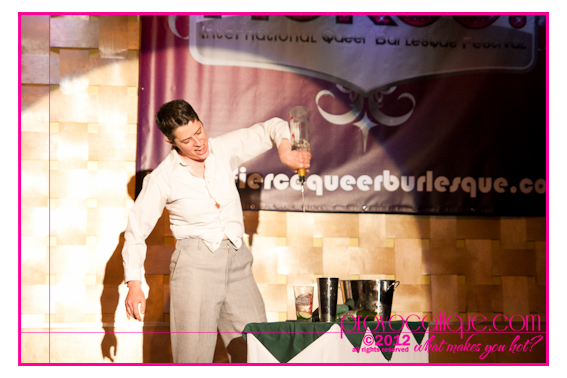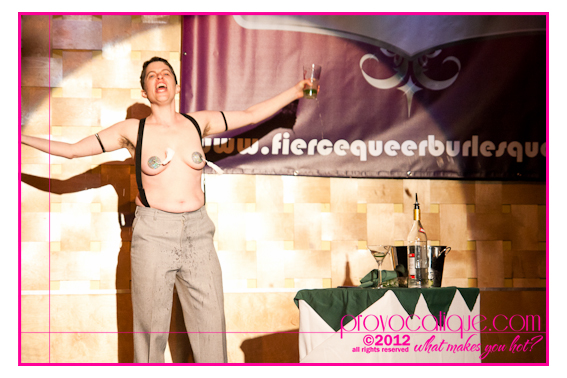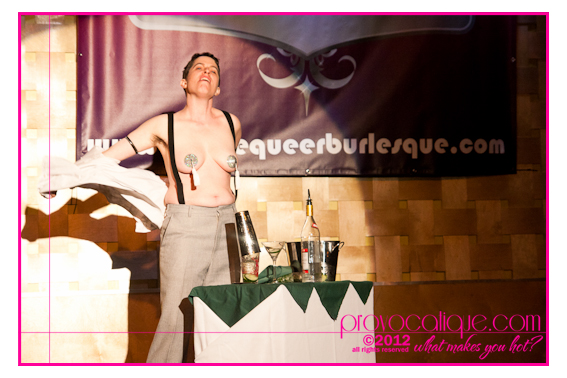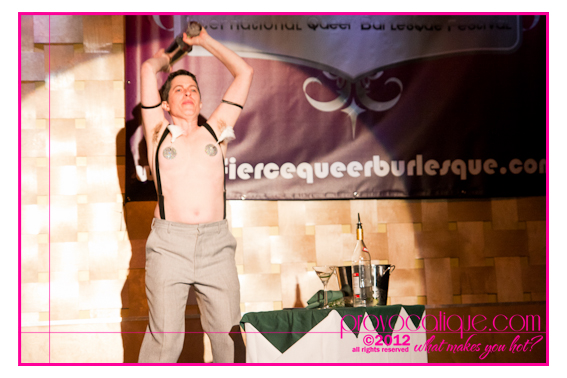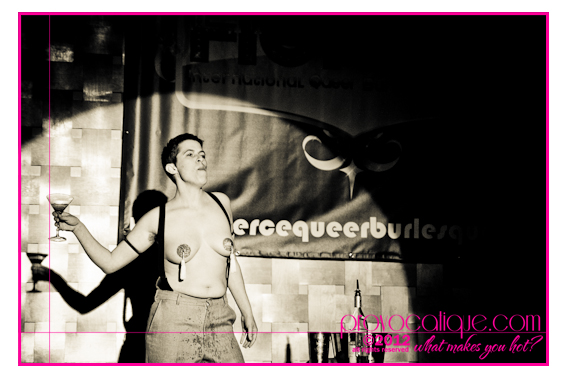 Nina has the best dresses… Ohio proud!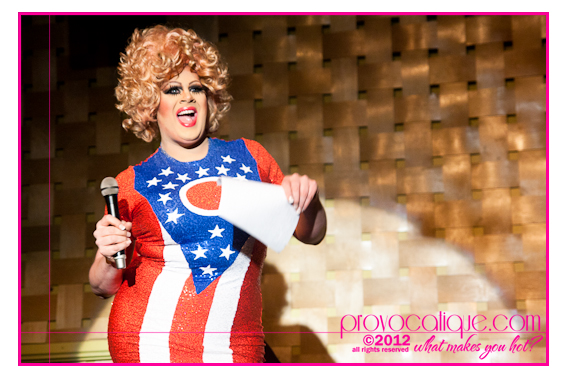 Brooke Cartus and Nina share a moment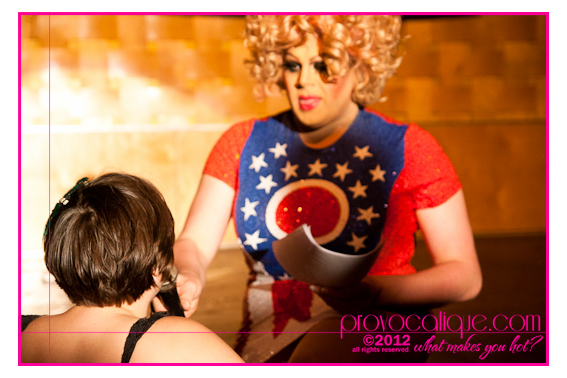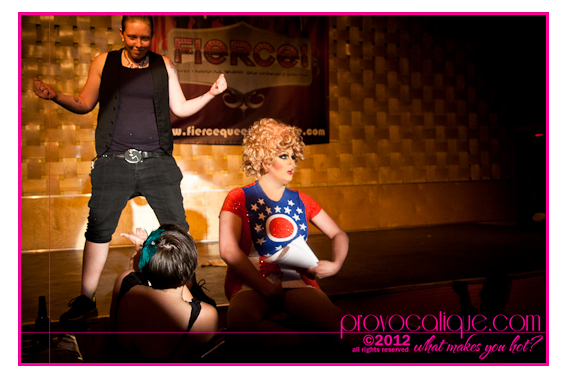 Lady Satan performed to Danzig's Mother – can it get any more awesome than that?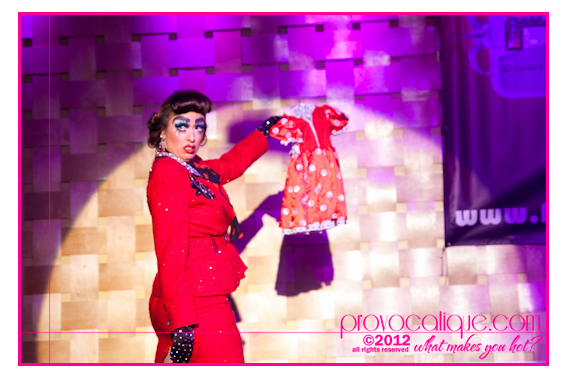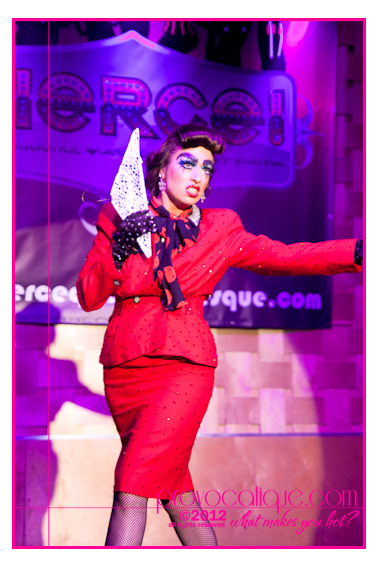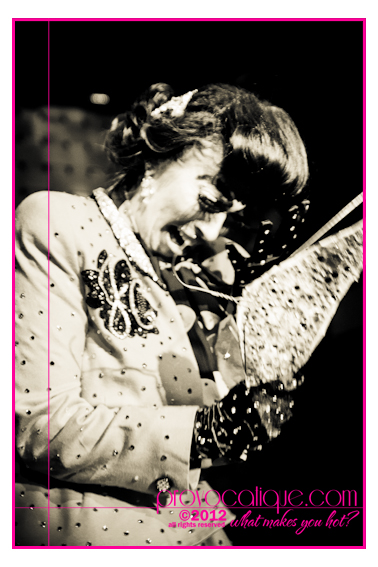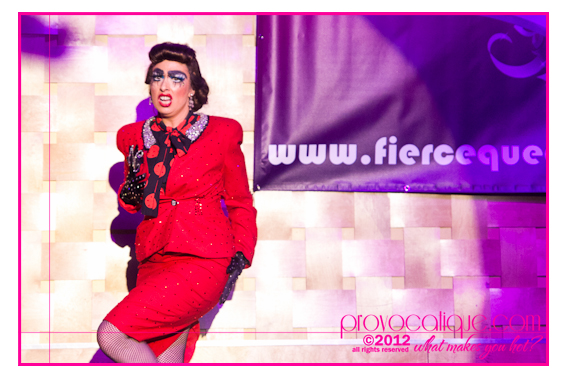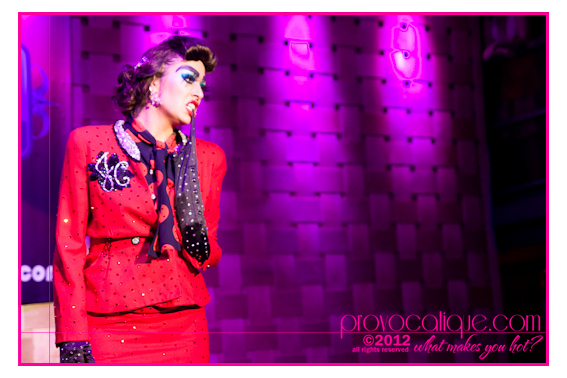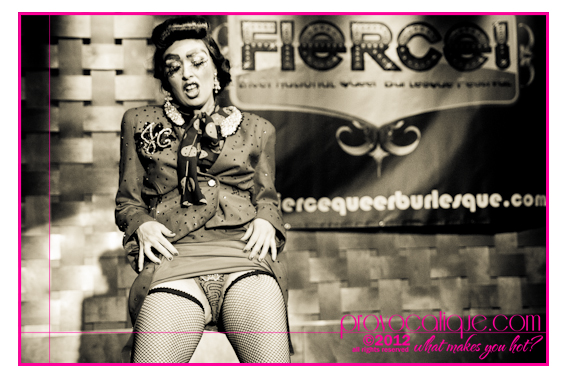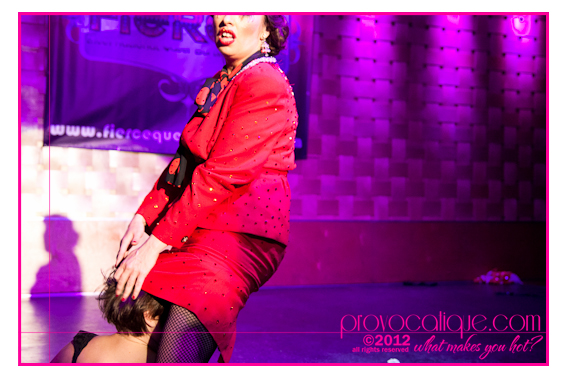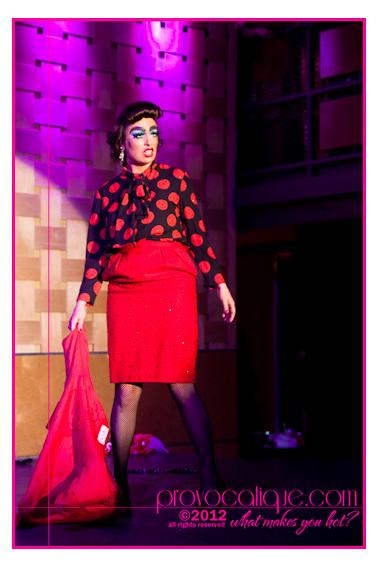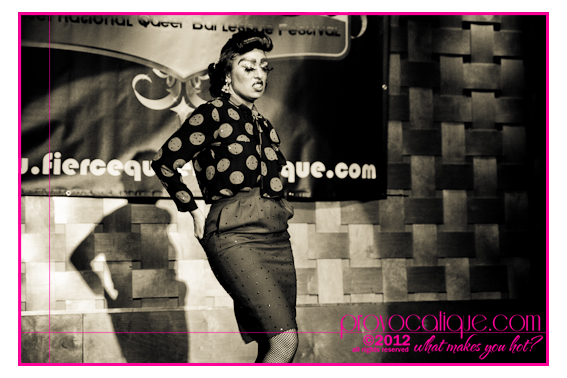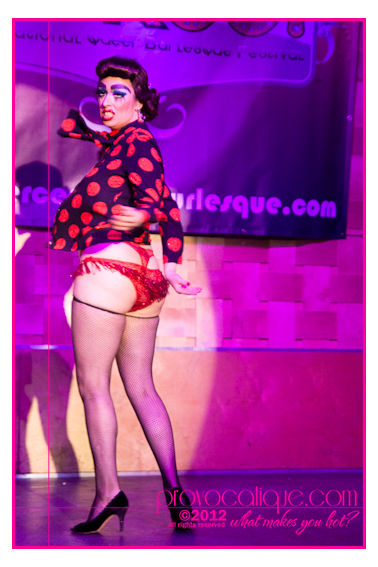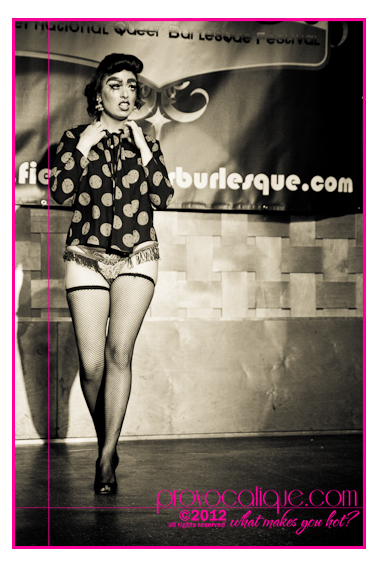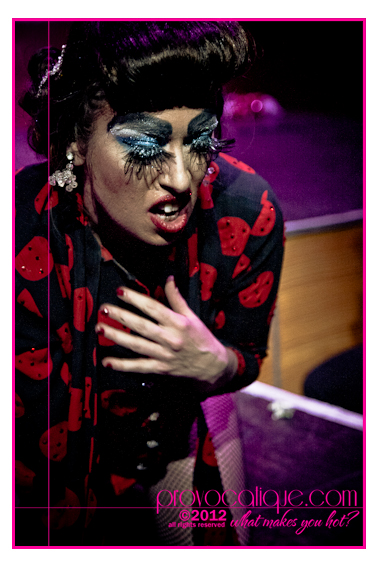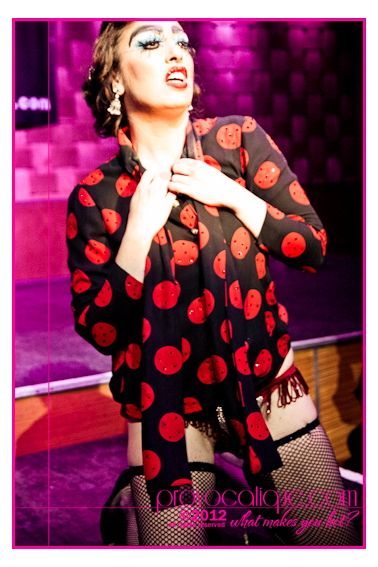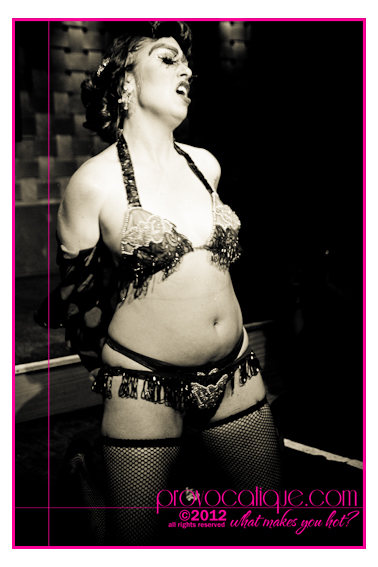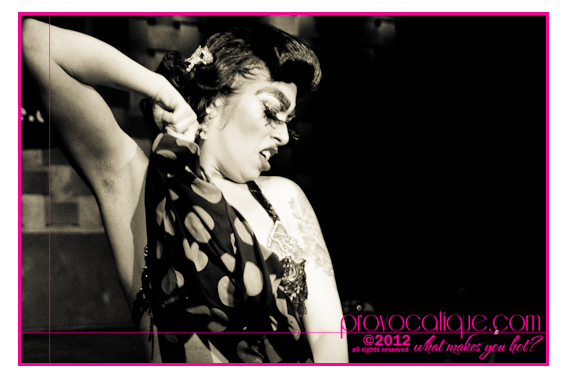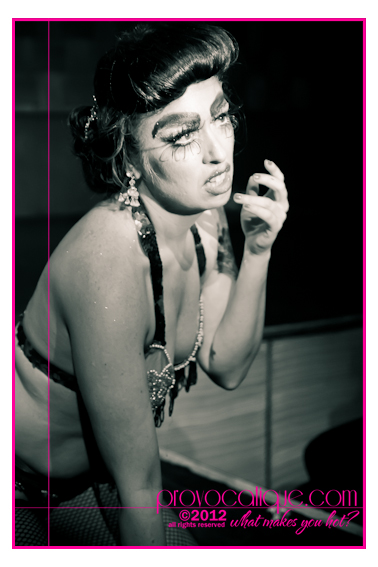 I love this one – and the one above – SO MUCH! Her expressions rocked my world!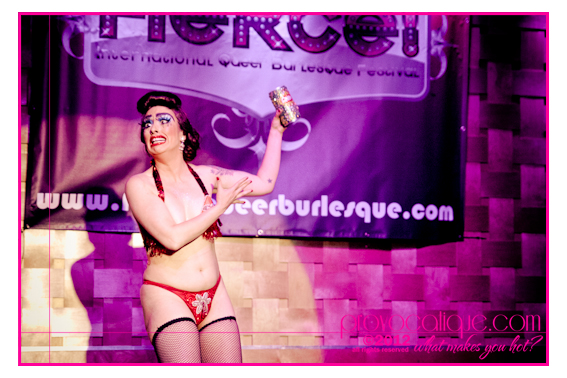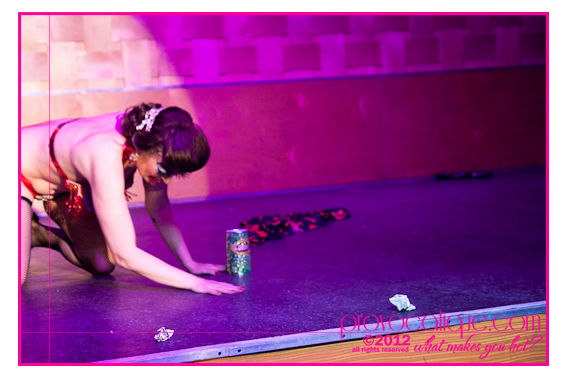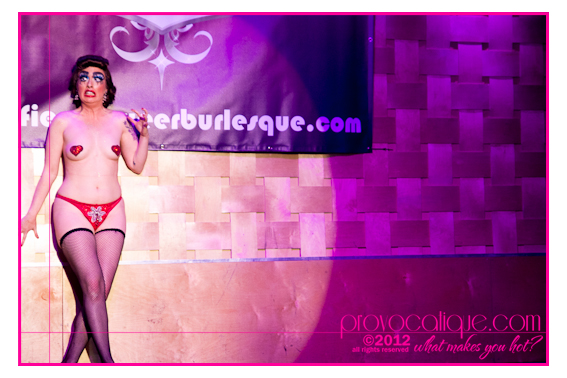 There are five pages of photos click through for more Fierce burlesque!

May 10, 2013
I just had too many photos to keep them all in one post! Without further ado…
Juicey D. Lite had me from the moment she walked in with that tray of watermelon – I thought "oh she went there" and oh did she. By the end of the number I was thoroughly impressed by her creativity in expression of something just touchy!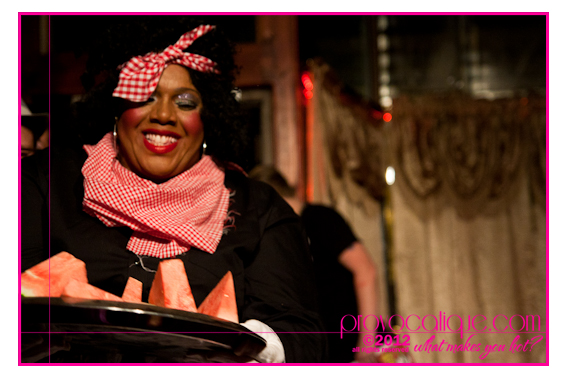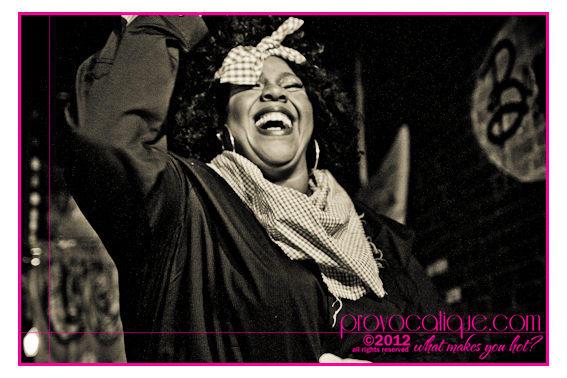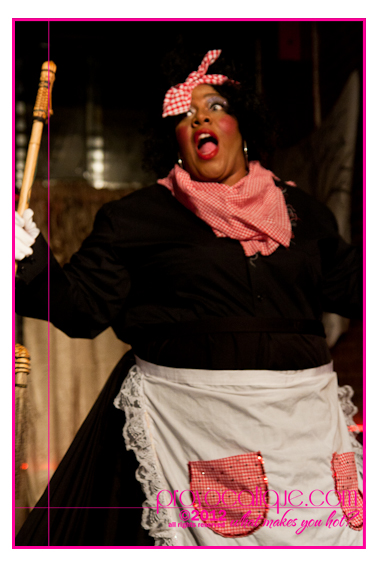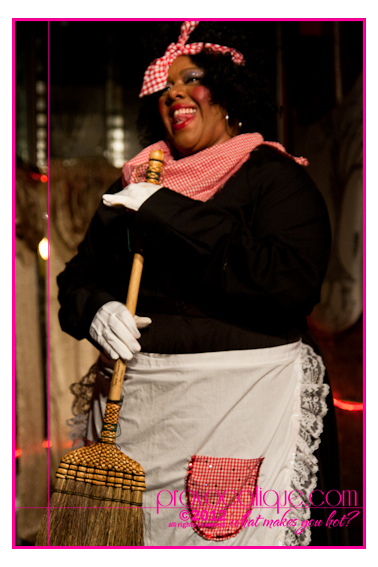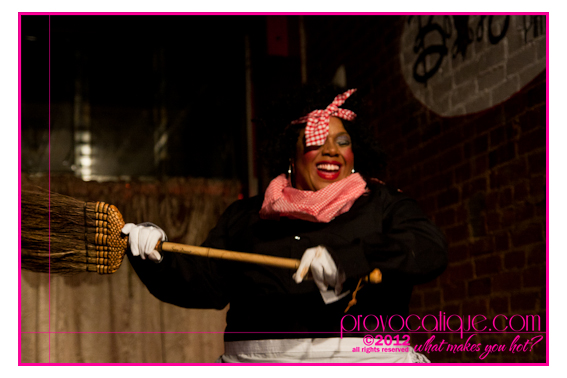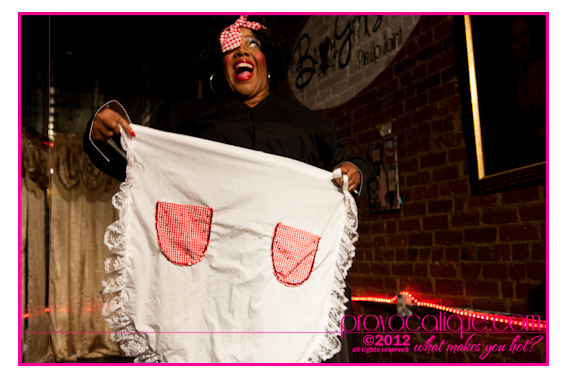 Yeah, no bitch. LOVE IT!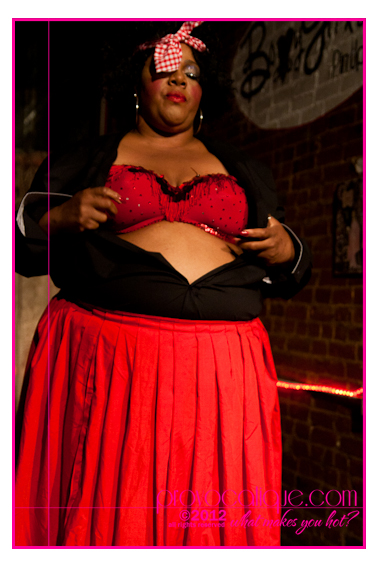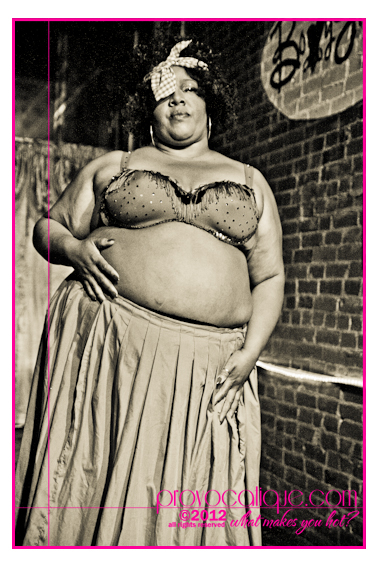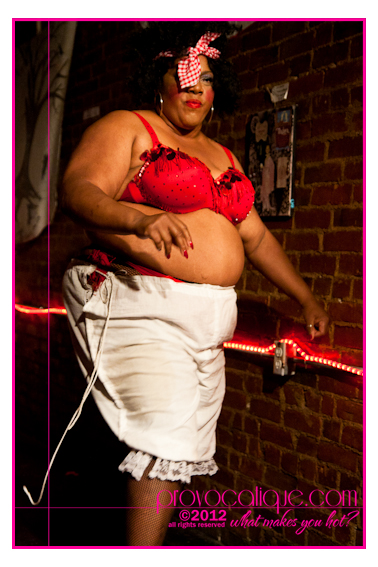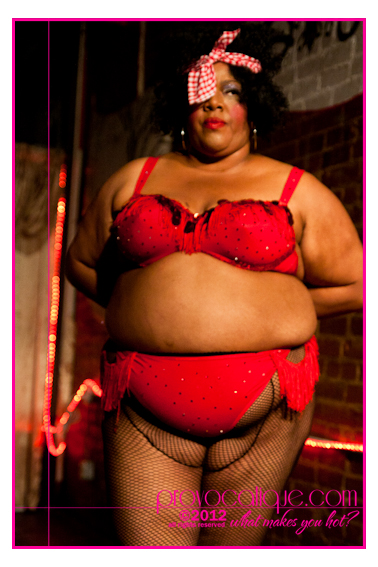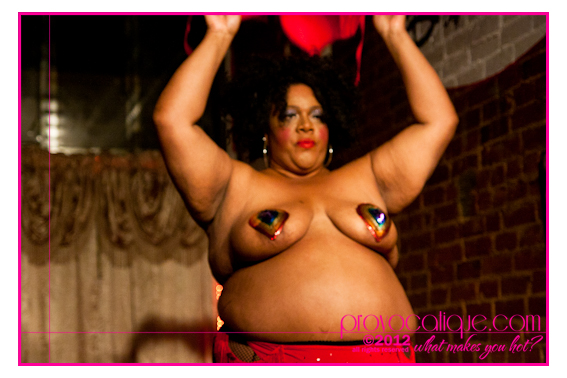 Pulling off the eyelashes – such a small gesture with a big message… the best.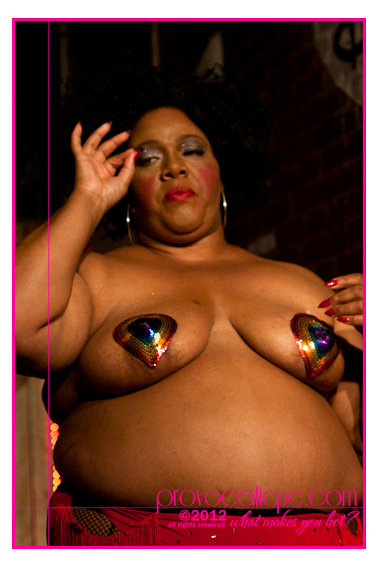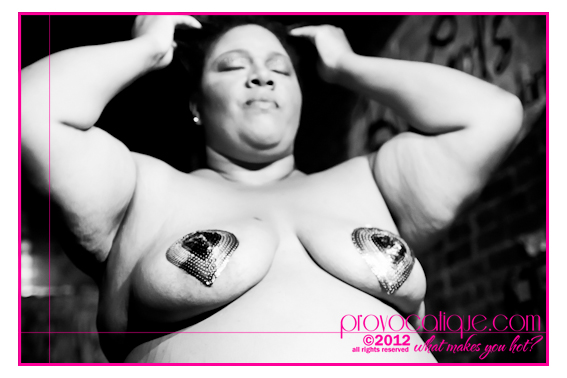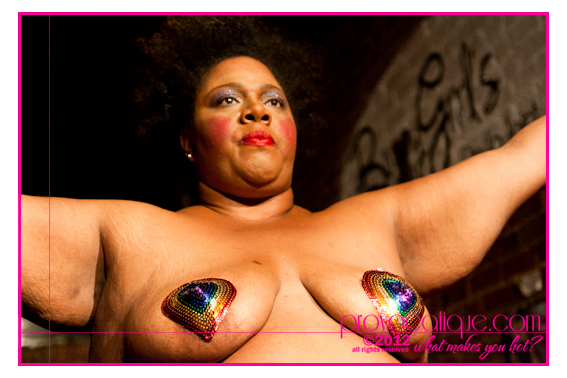 Cherry La Voix graced us with a song about the switch hitter swing – a catchy tune for sure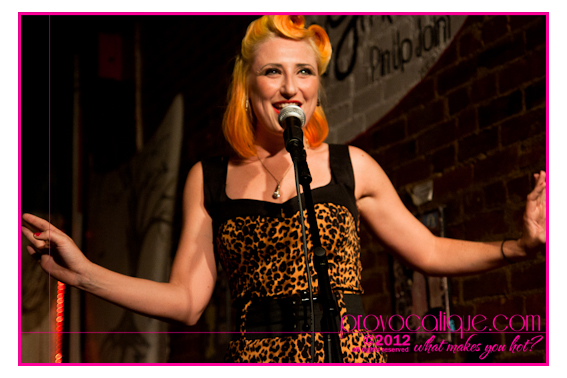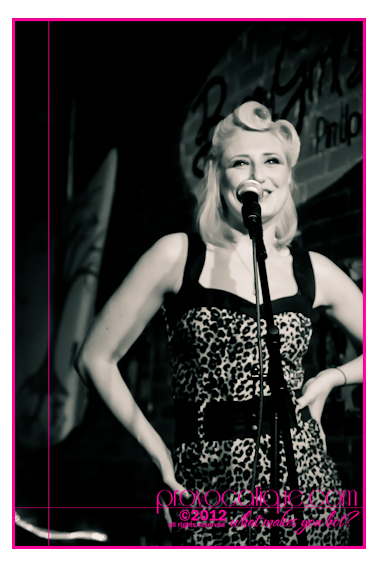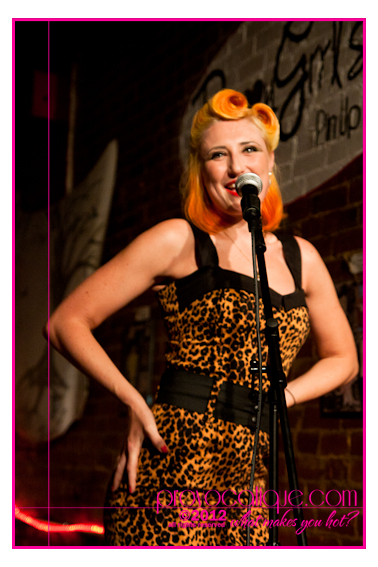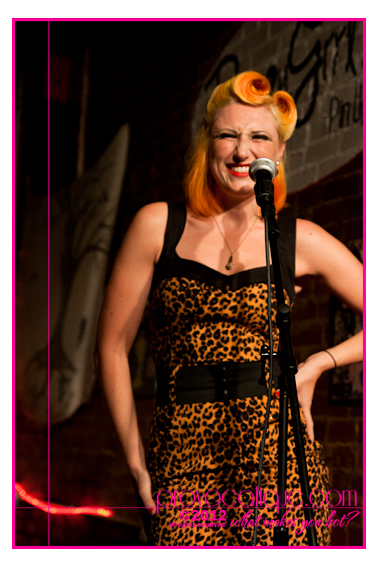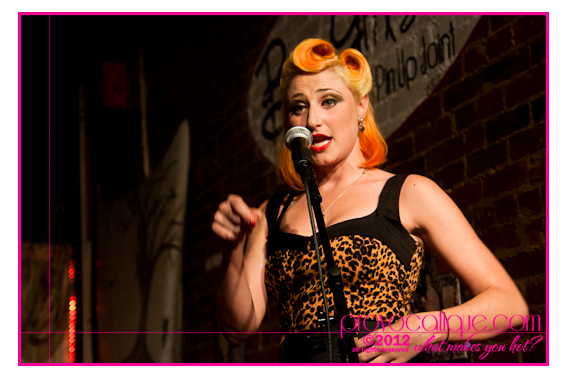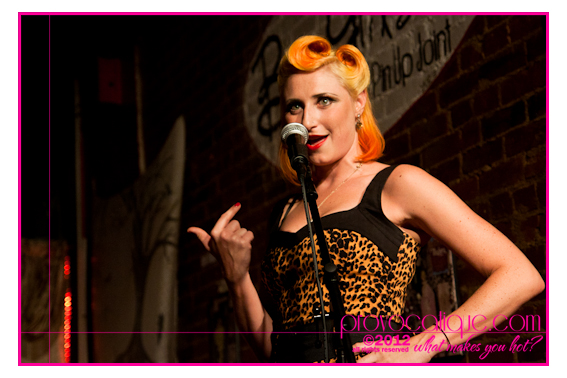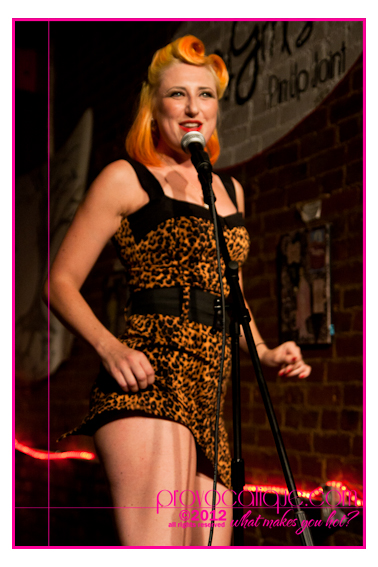 Butch Mystique (an incarnation of JJ Cox) and Ginger Jones were the headliner, and damn did they turn it out! So much expression and hotness – pardon me while I flood the post with all the fantastic photos I got. I simply couldn't cut very many and MUST share!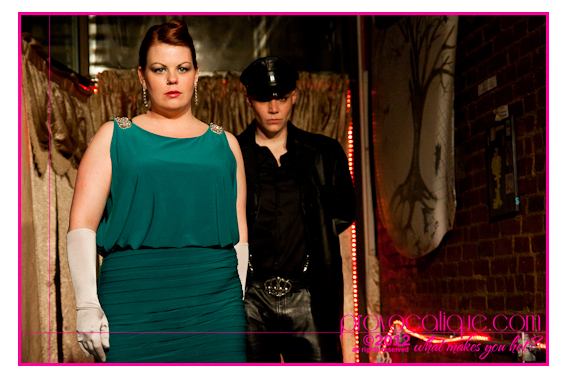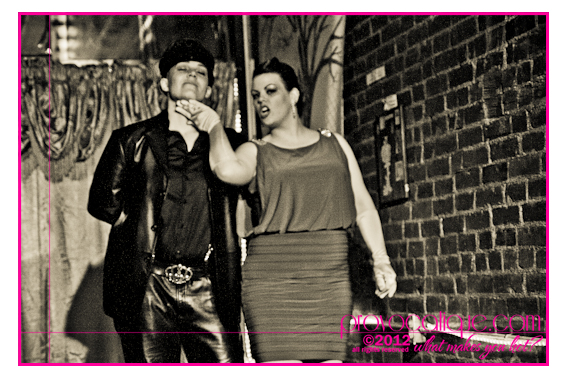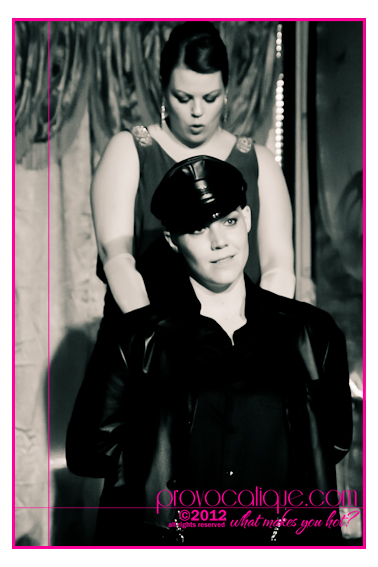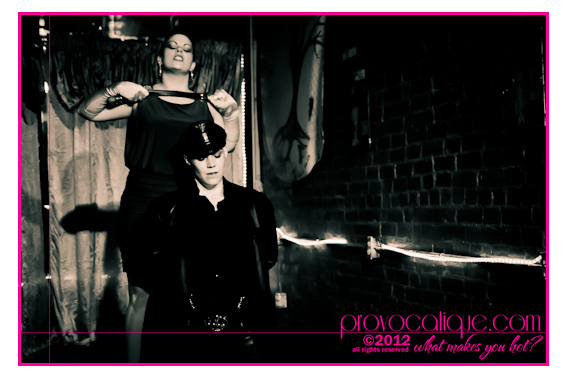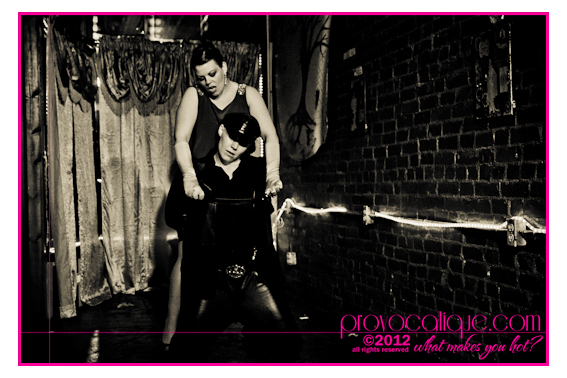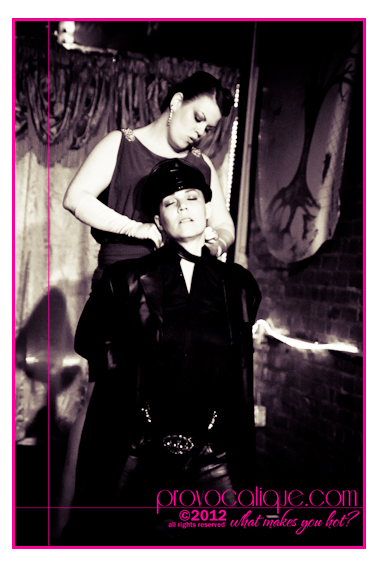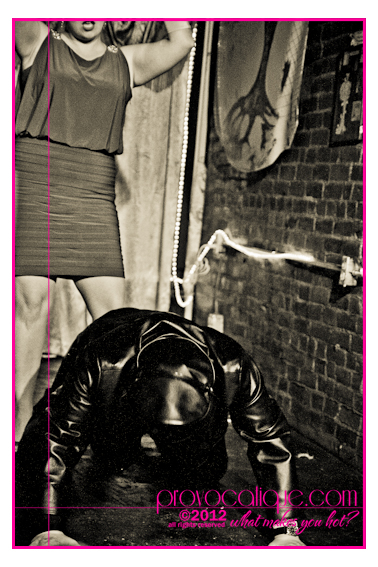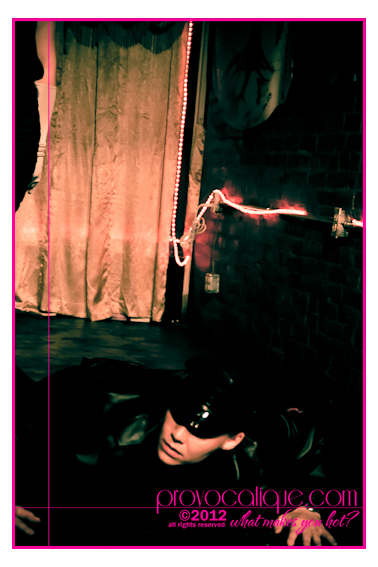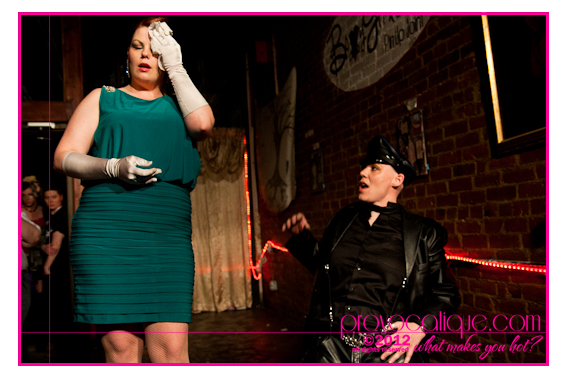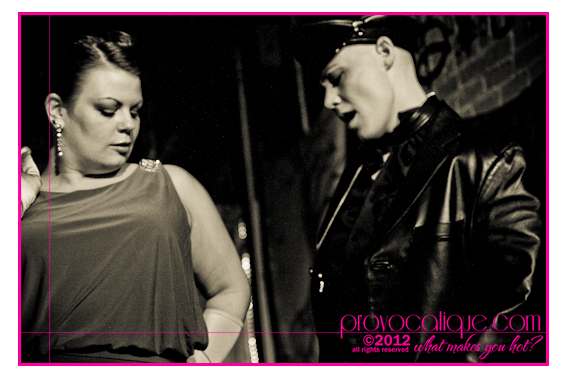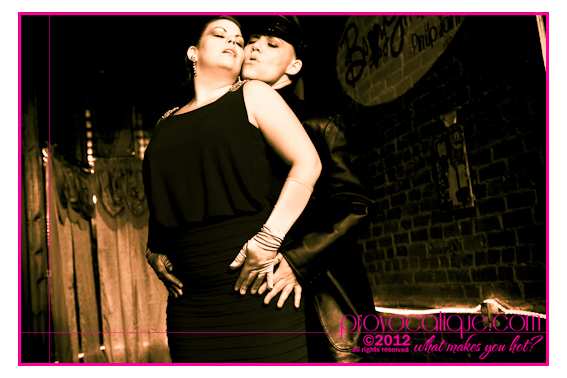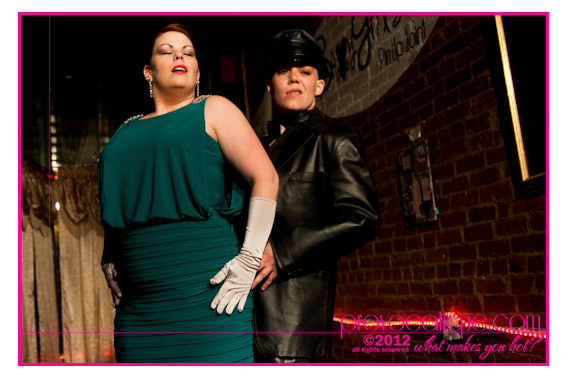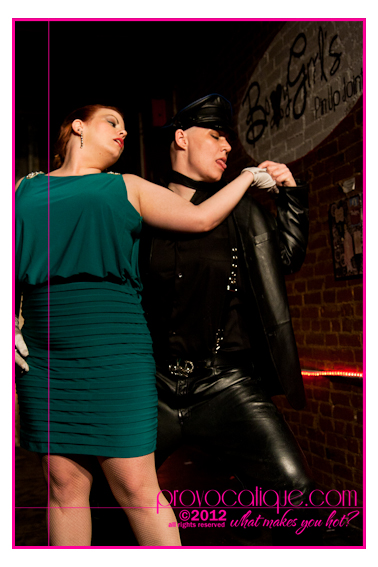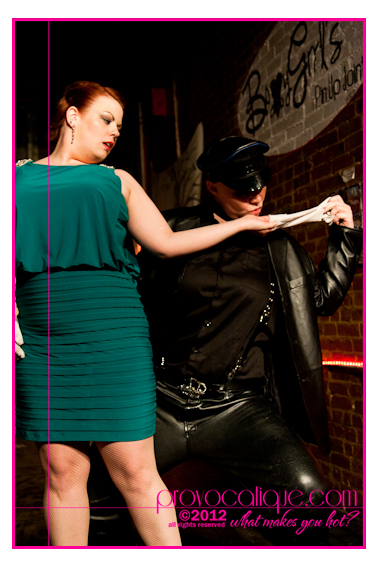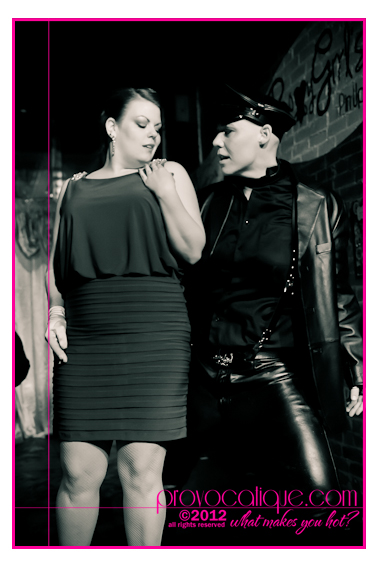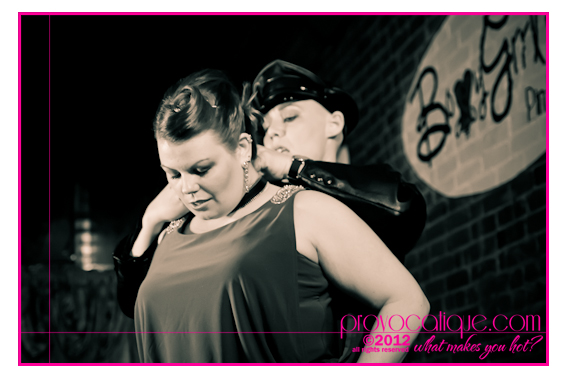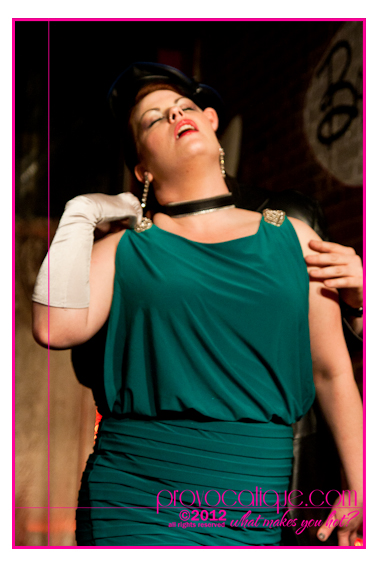 Its impossible to pick a favorite, but this one is definitely up there… I love the gasp so hot!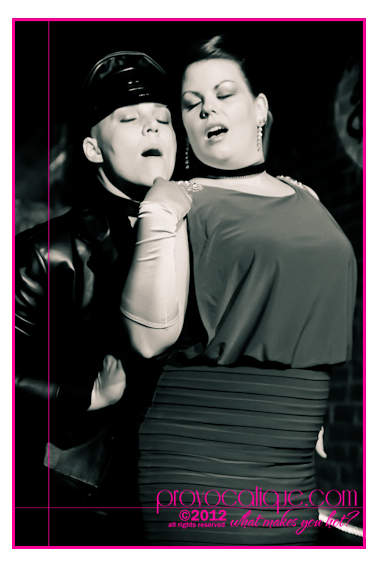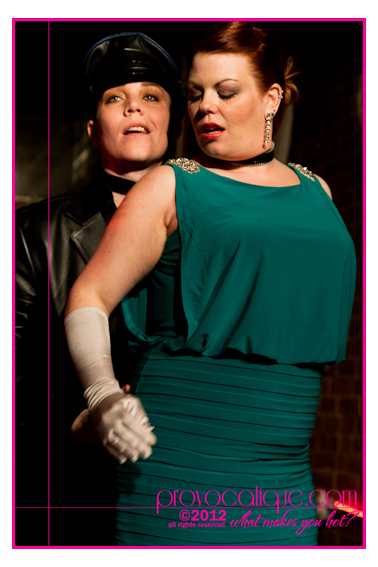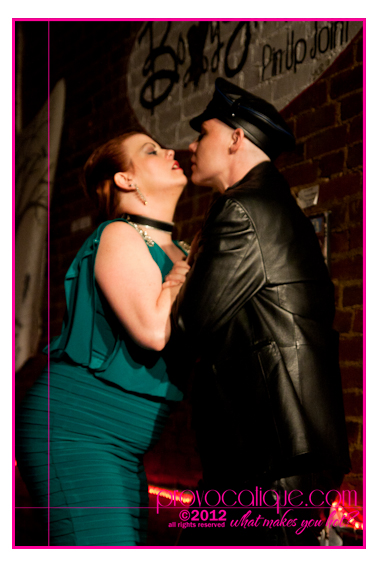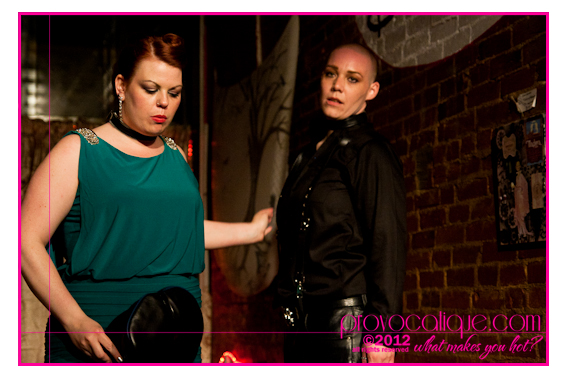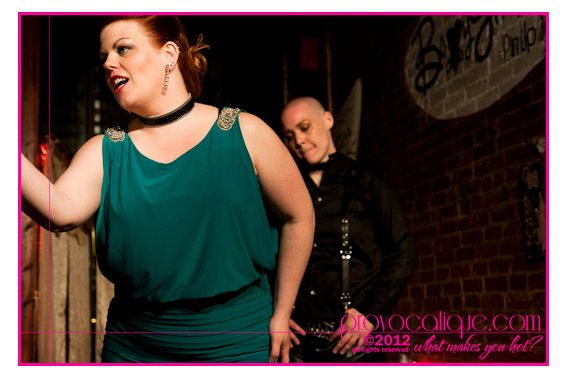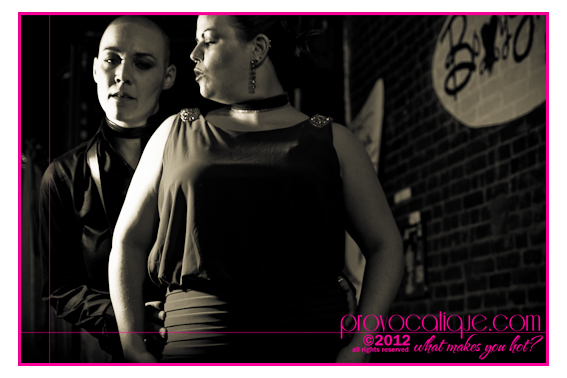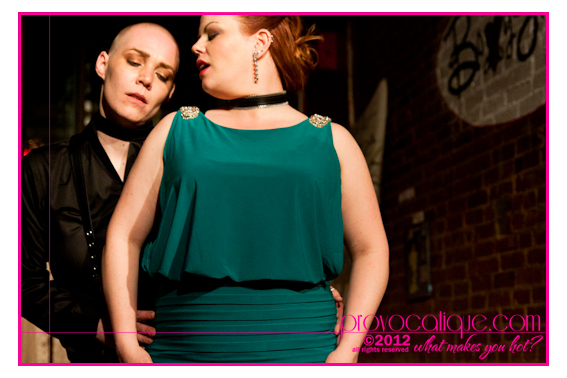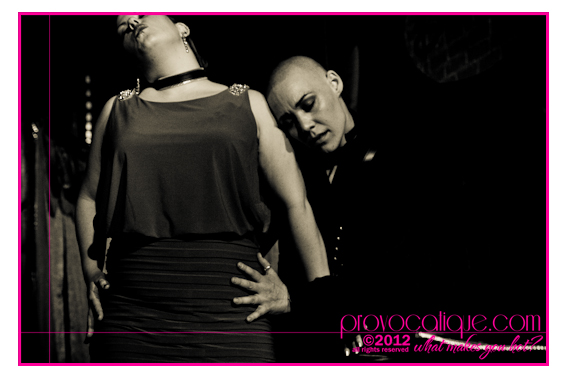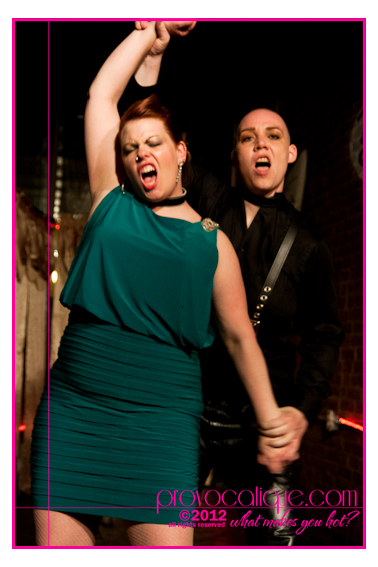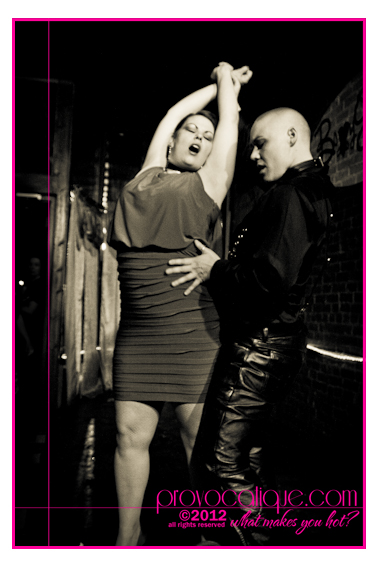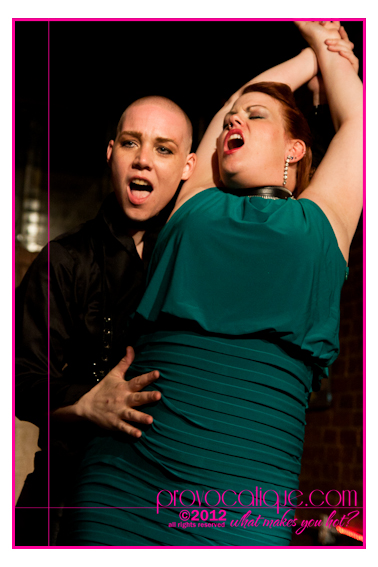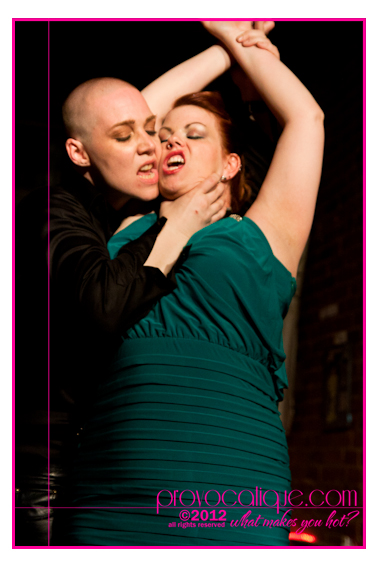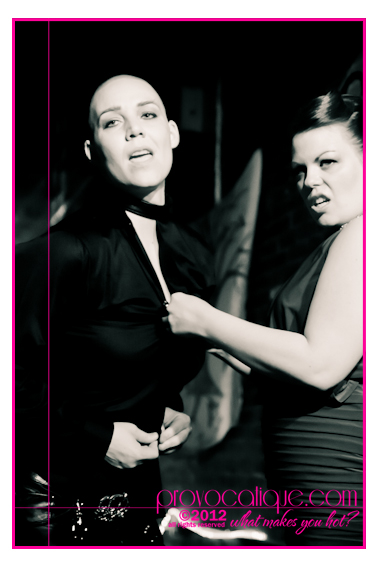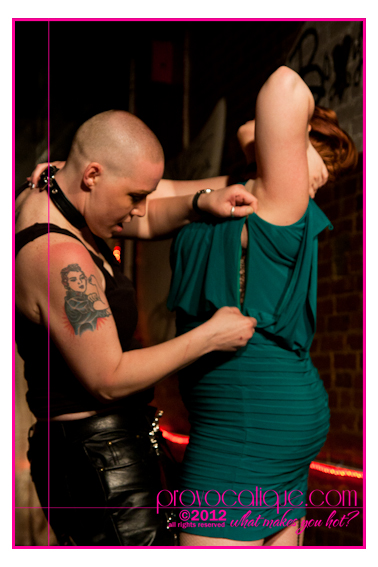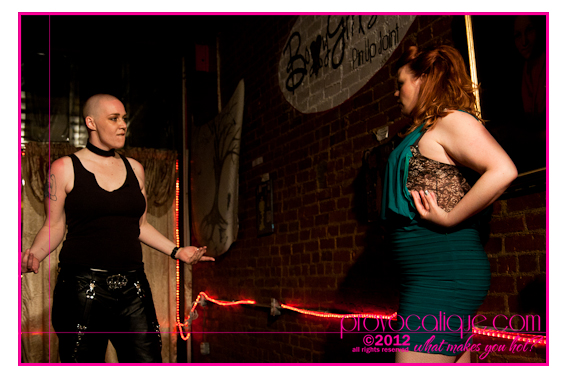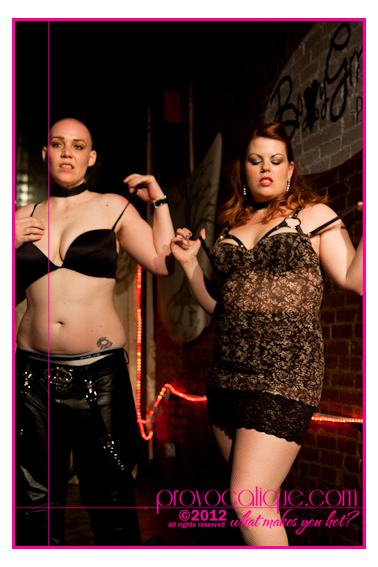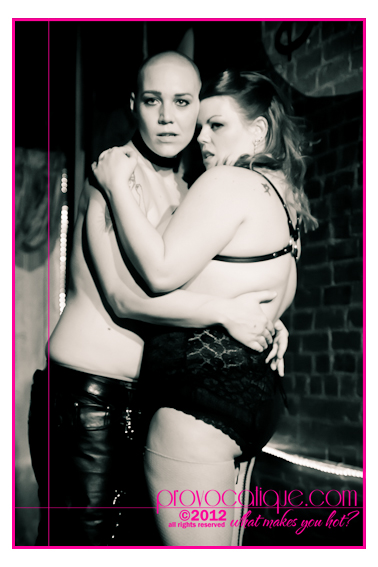 That's all folks! Two more nights of beauty, boobs, expression, boobs, burlesque, queerness, and boobs… coming up!
The Fierce Queer Burlesque festival was right here at home this year – next year it moves on to Wisconsin! I am so happy to have been the photographer for the past two years. This year was HUGE! I have so many great photographs I don't know what to do with myself. It will definitely be a multiple post event – keep your eyes peeled for the coming photos from Friday and Saturday nights!
The festival had it's kickoff at Bossy Grrl's Pin Up Joint. The house was packed, the energy was excellent, and the entertainment was of course top notch!
Kaiser Colonic was as she always is – a fabulous emcee with a filthy mouth and dirty mind. She is the hostess with the mostest, the bees knees, and all of that. If she hosted every show I shoot I would be a happy girl!
Miss Ladymonster  showed that fringe what it's for and lit up the stage – she was just beautiful and glowing the entire act. Love her, love her numbers always!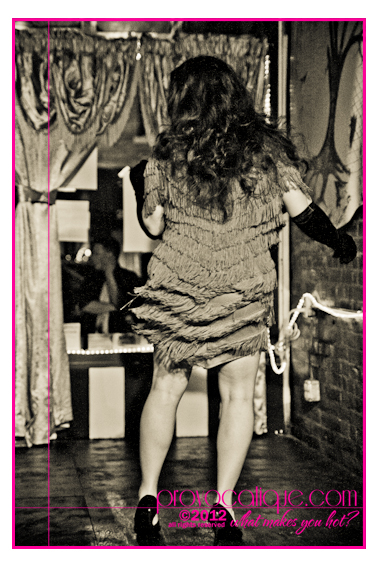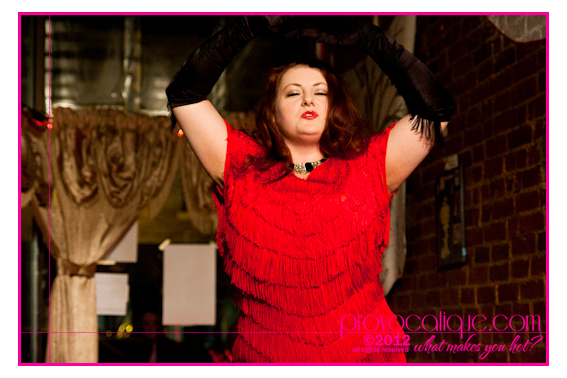 My favorite part of this photo is the photographer's expression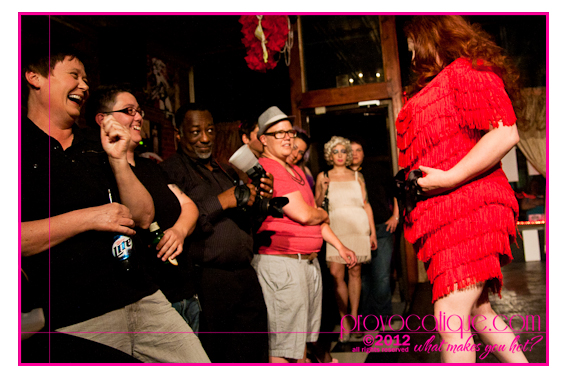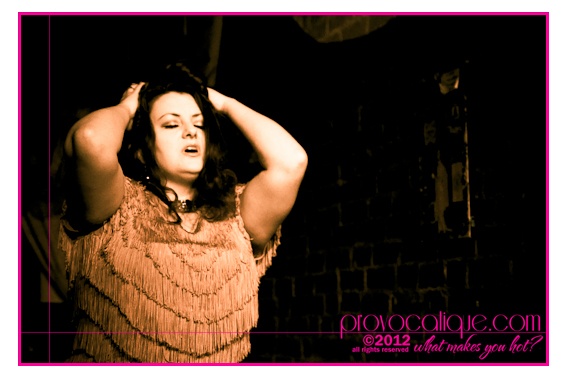 Such a naughty expression!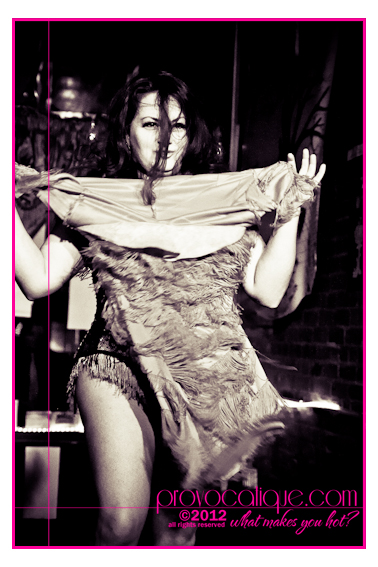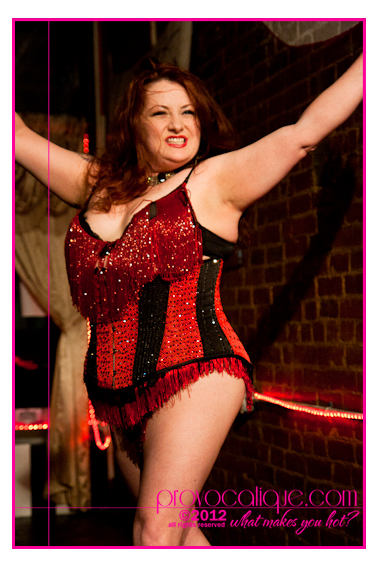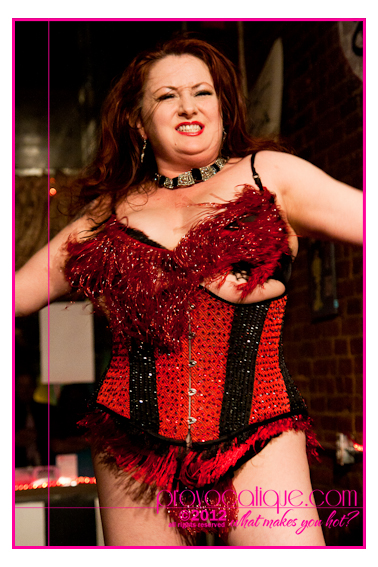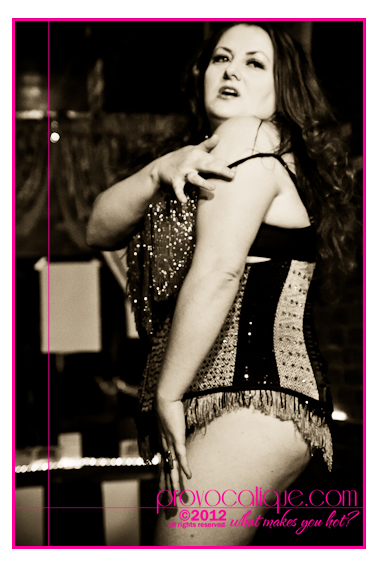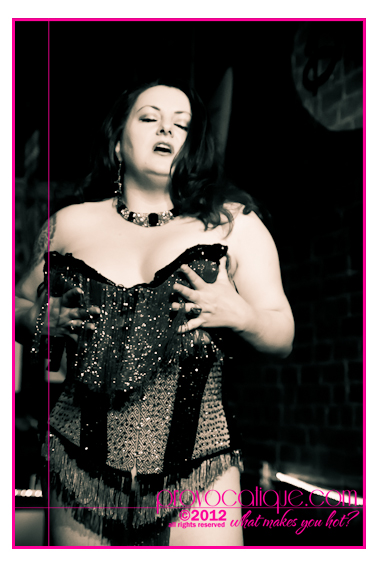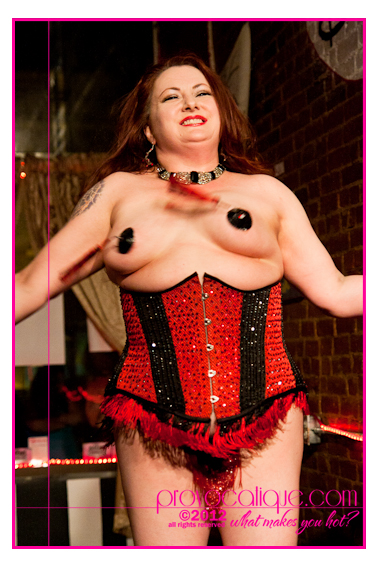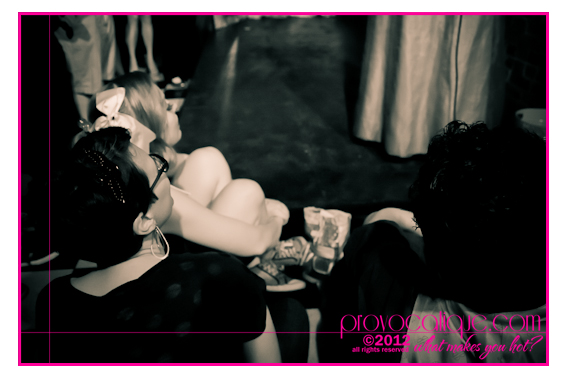 If I could remember what this is about I would tell you, but I don't. I just love the expressions on Strip and Kaiser.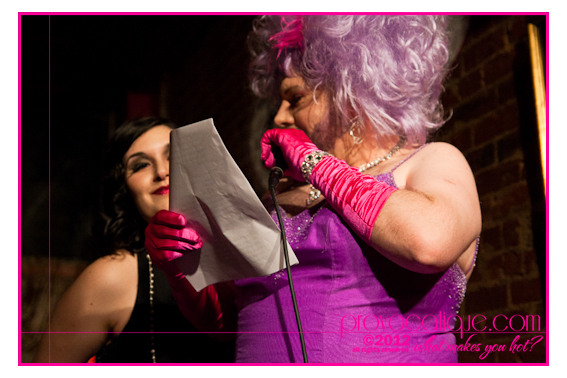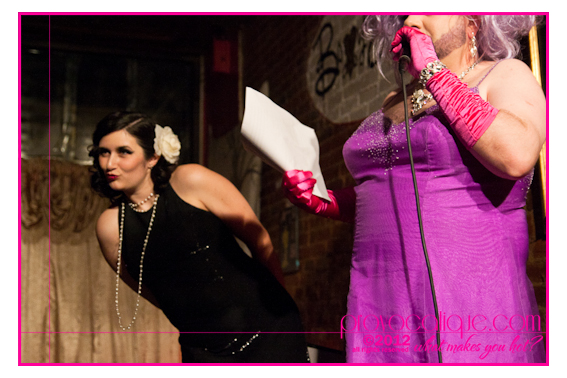 Moxie Rhodes of Peach Pies Caburlesque brought the 60s flare – I felt like I was in a swinging shindig baby yeah!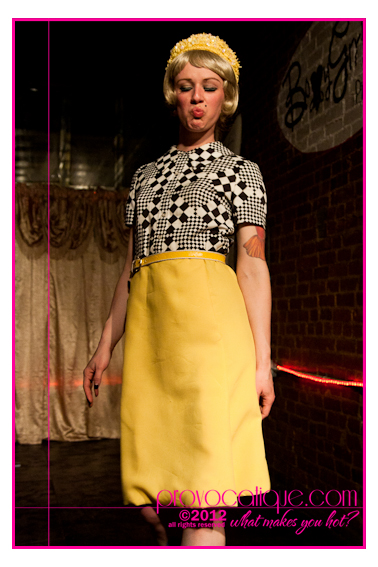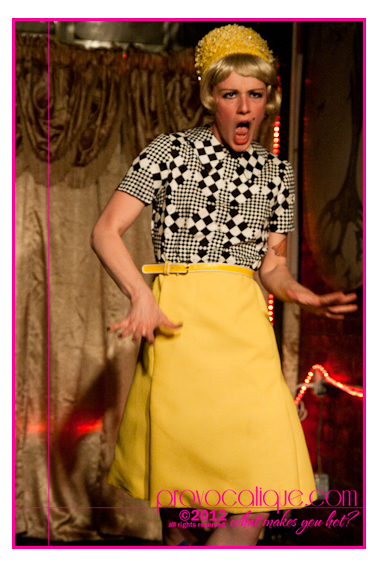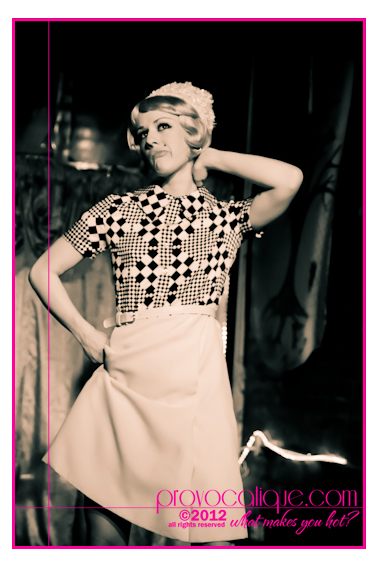 One of my favorite shots of the evening…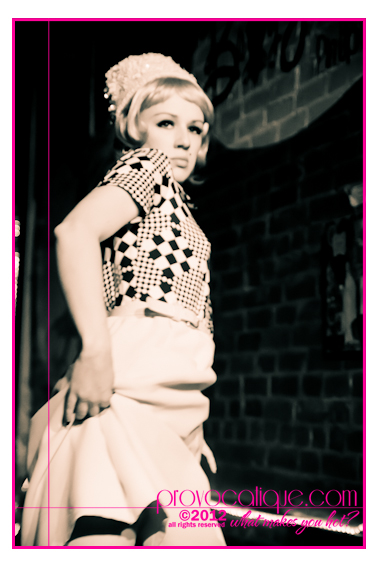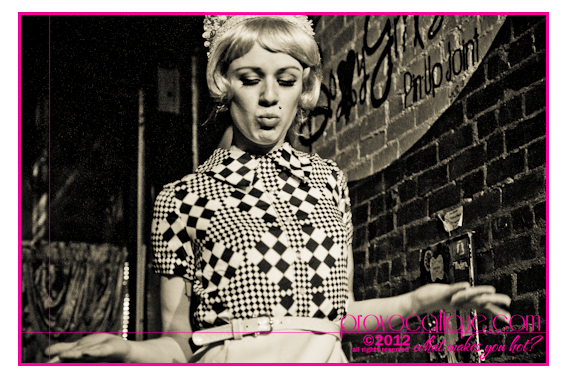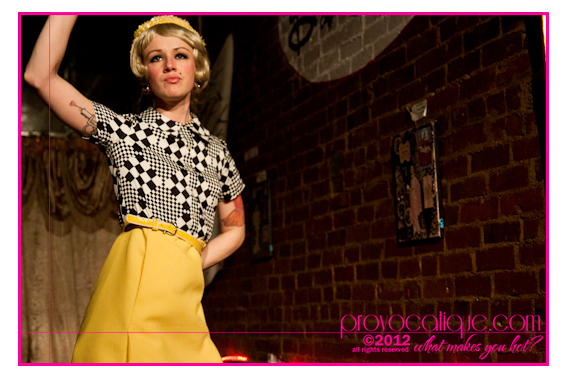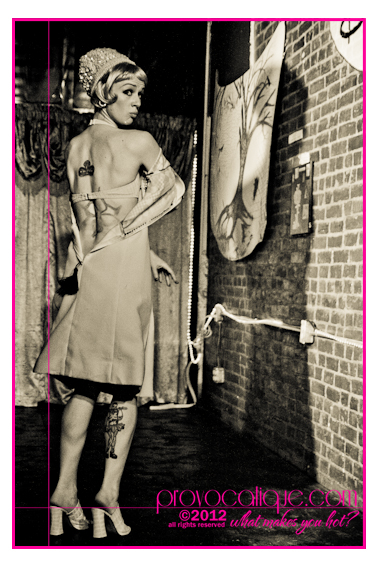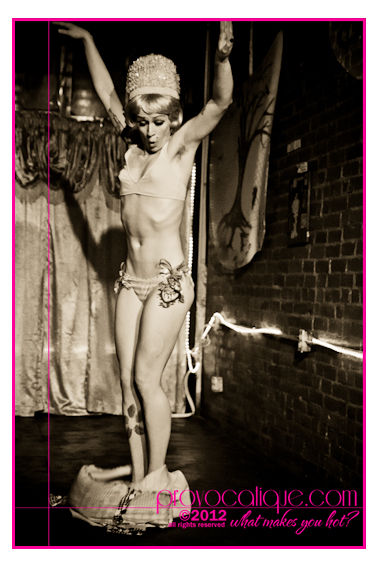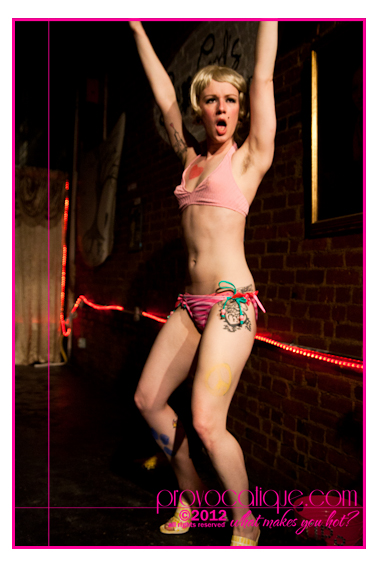 I broke a heel and I don't give a damn!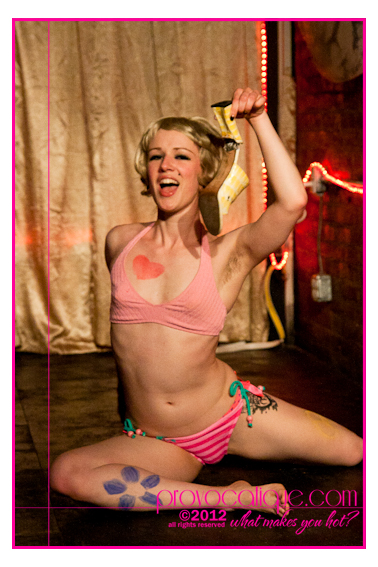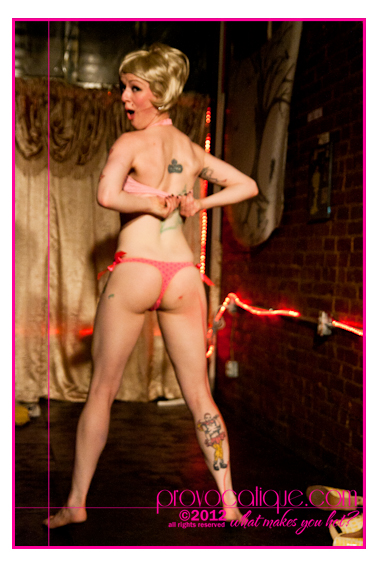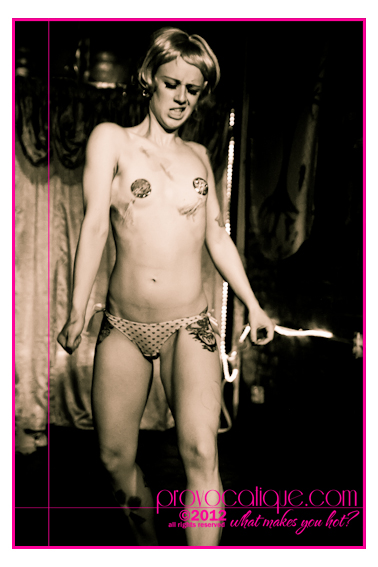 Tha – Best.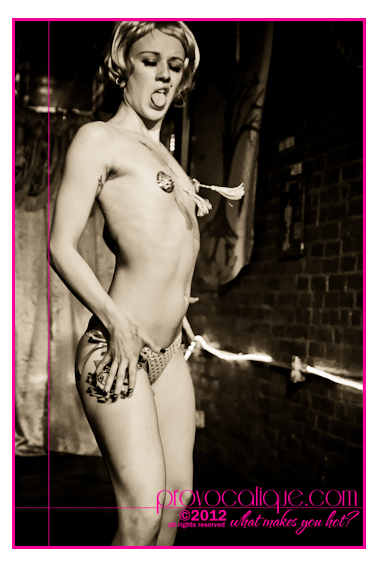 Baby Bear and Madame Envy also of Peach Pies Caburlesque served a taste of the tropics in a big way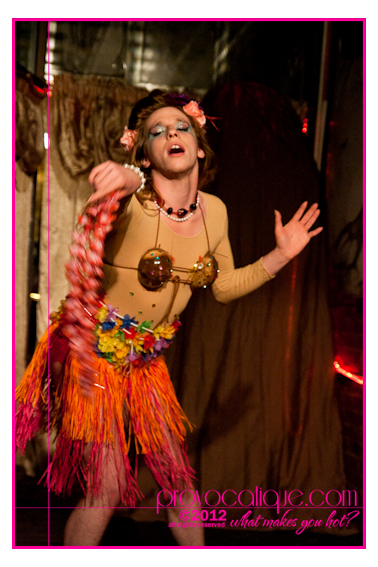 I sense an eruption coming…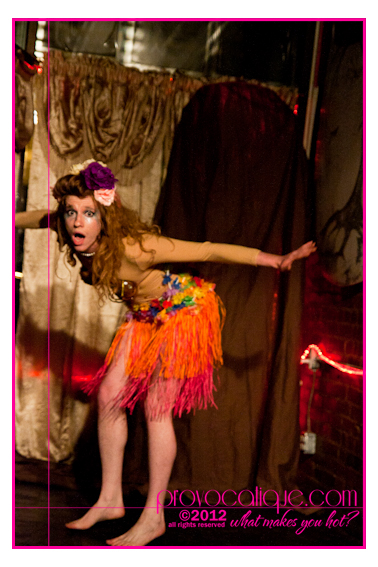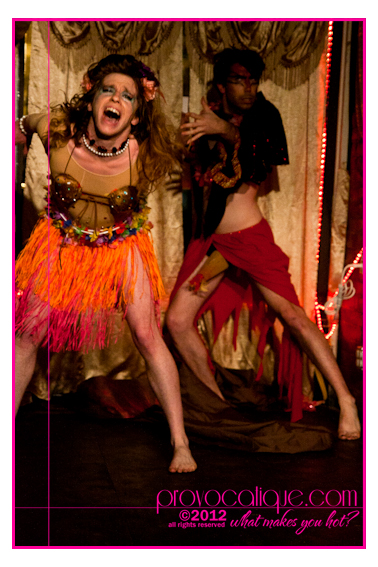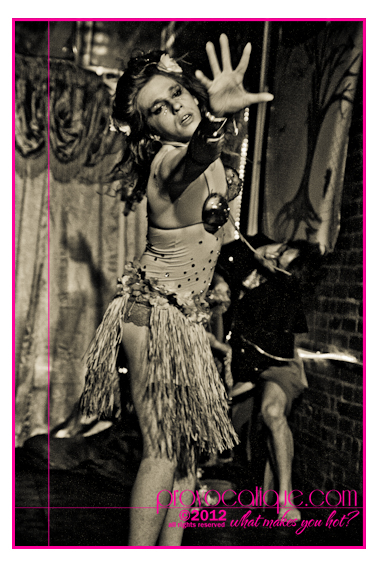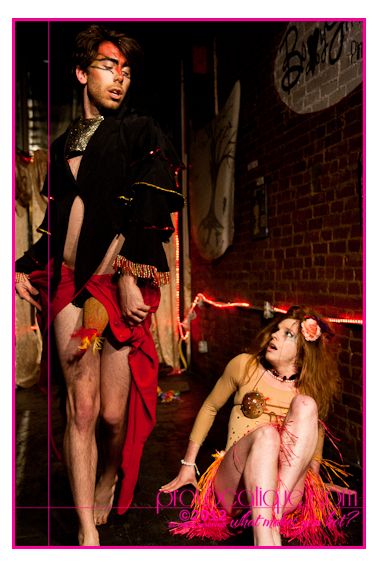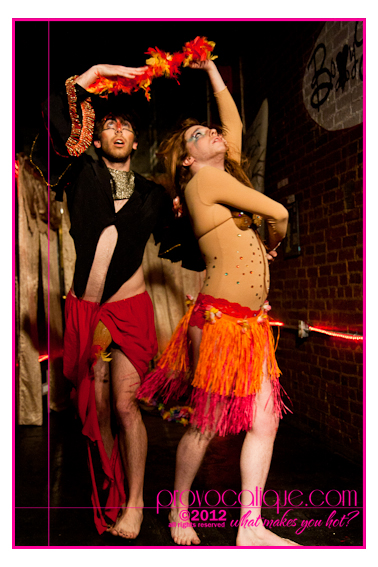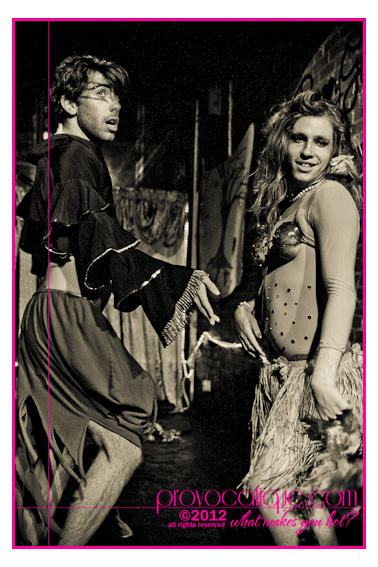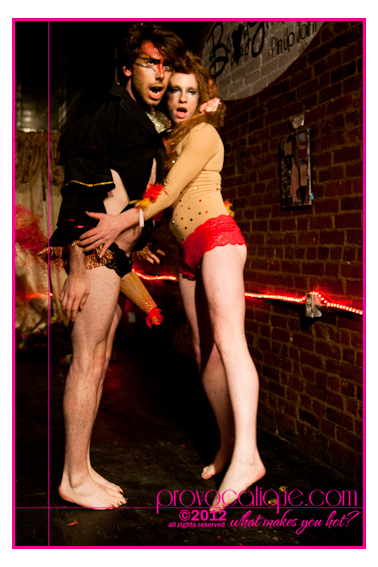 I really love shooting performers in general, but I have a fondness for dancers because of shots like this…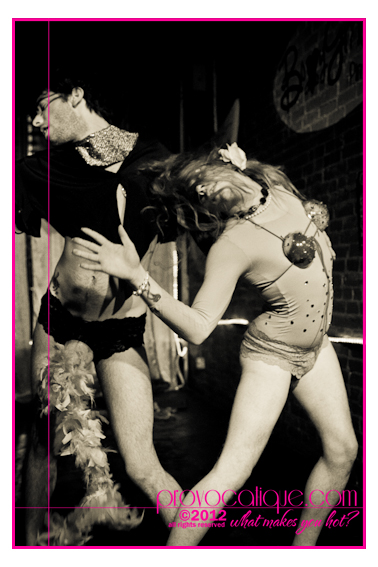 Oh my!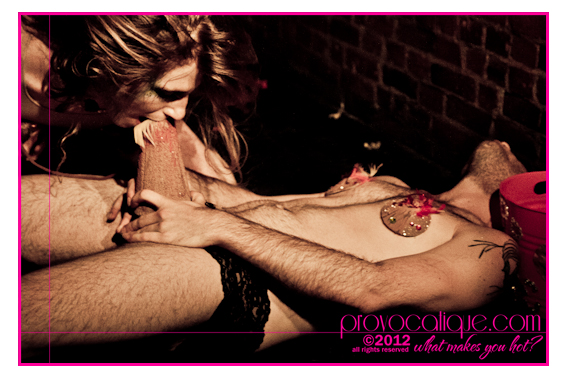 Cherie Blondell and her classic beauty make this photo look straight out of old Hollywood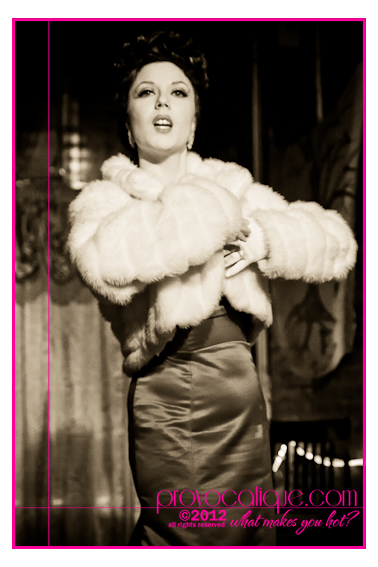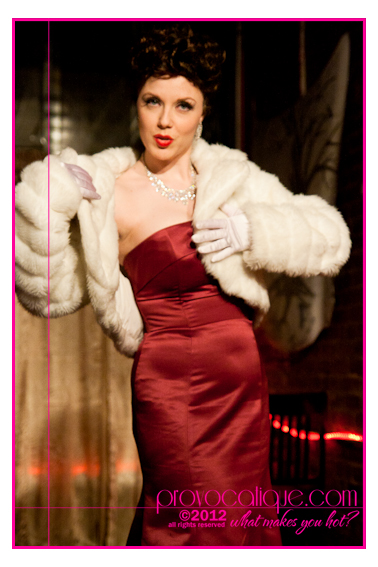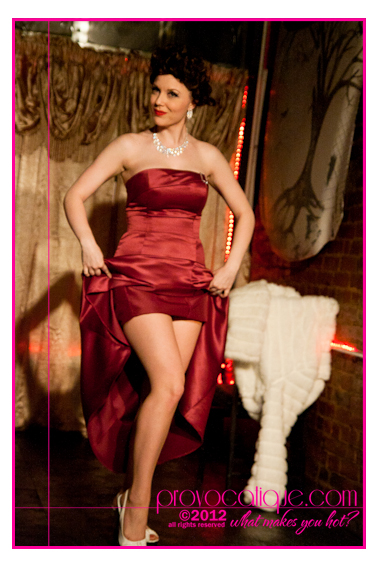 Here dahling hold my coat…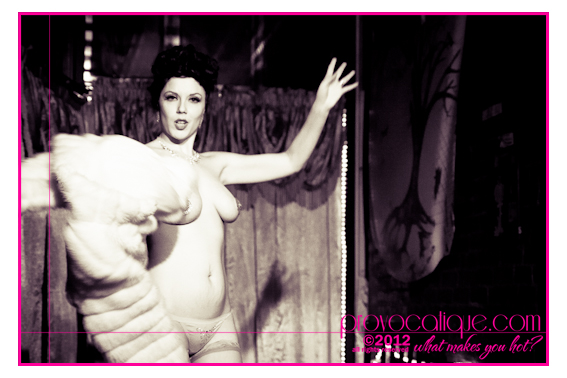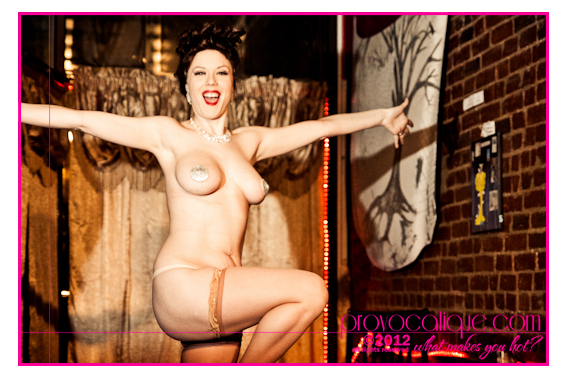 Cruel Valentine sings songs of seduction and charms us with her smile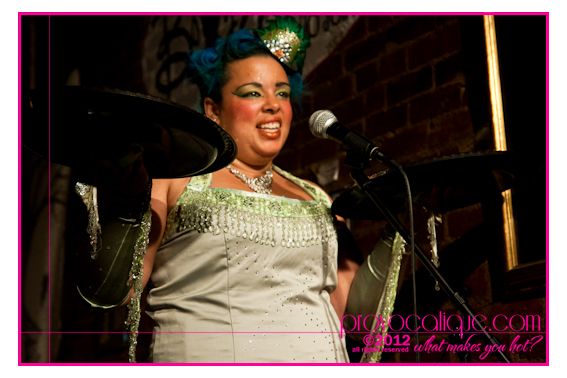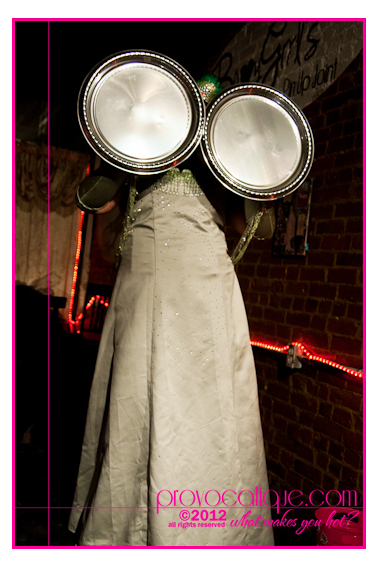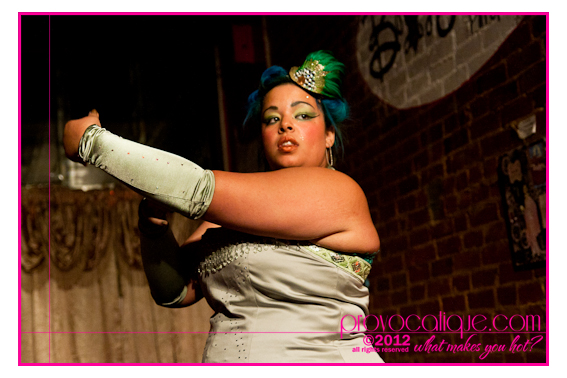 I just love this one so much!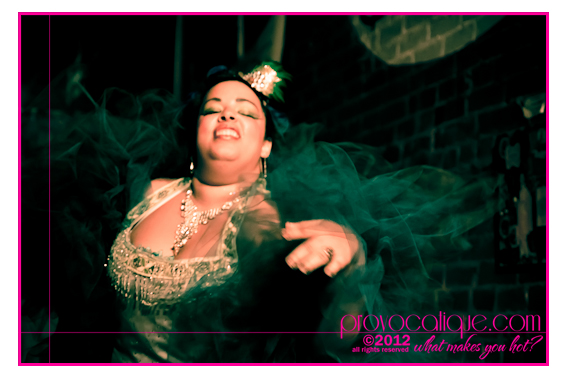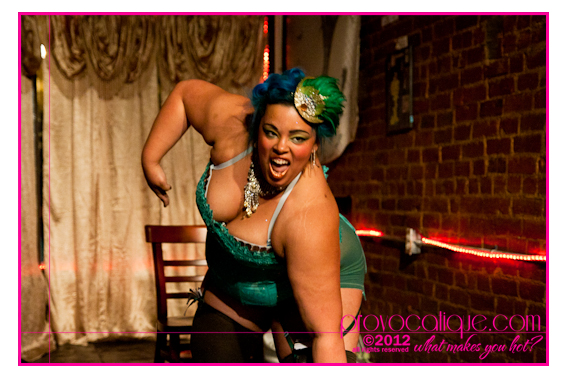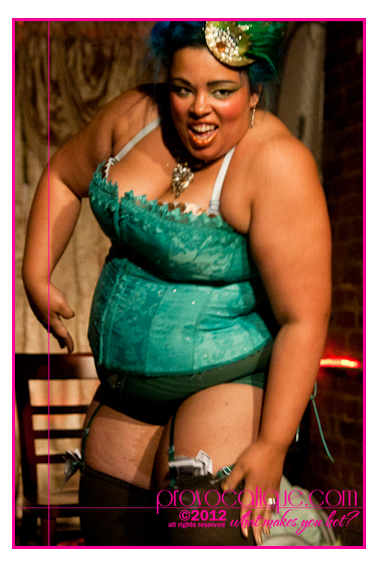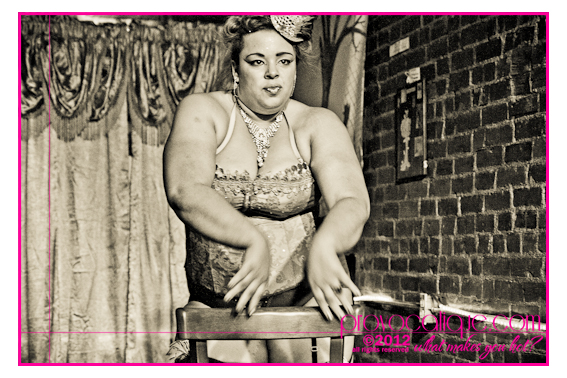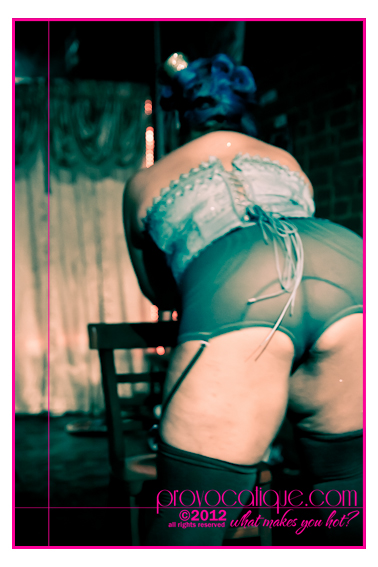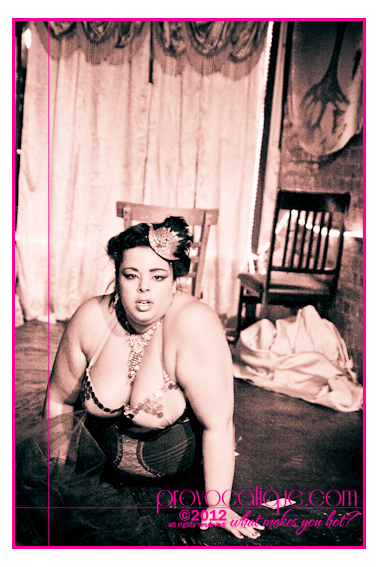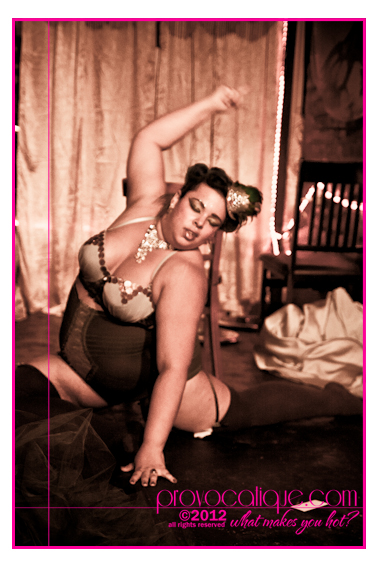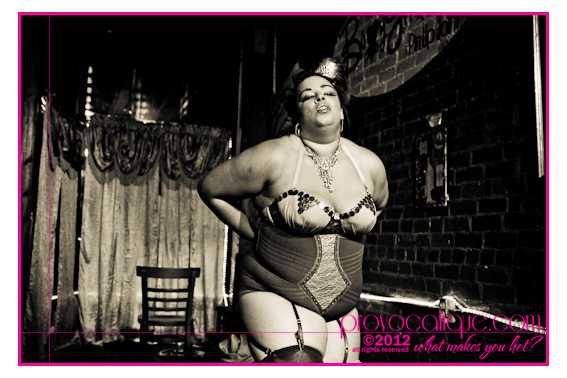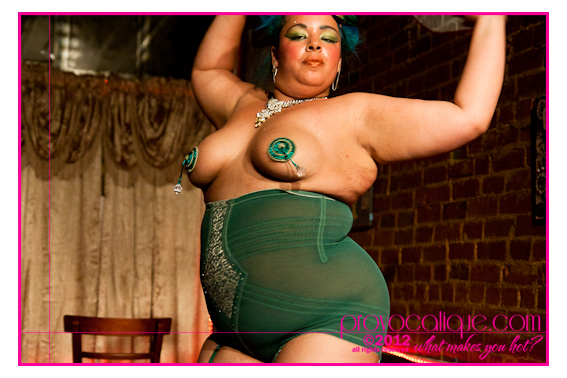 Someone told the stage kitten her boobs looked great, so I preserved the moment in time so all may enjoy the cleavage in internet foreverness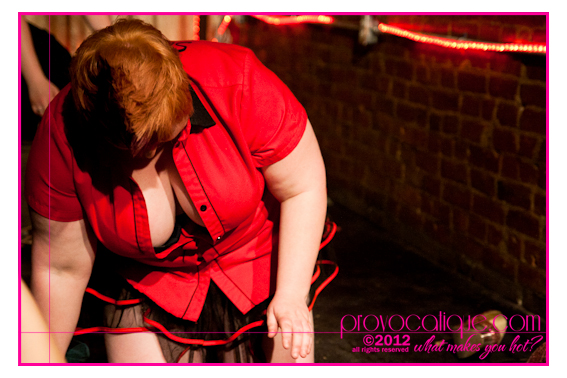 Tea Just Tea was just cute as a button… that smile on her face the whole act!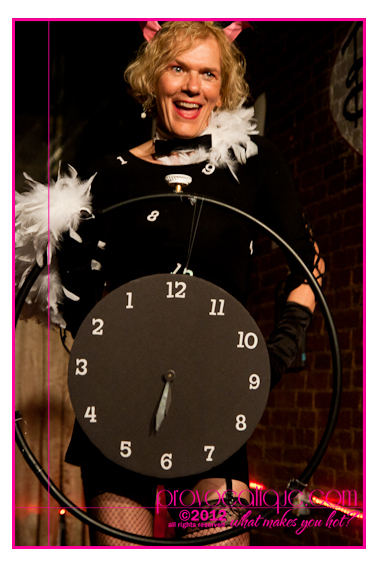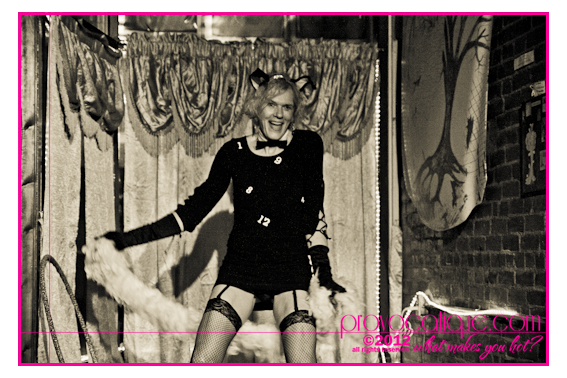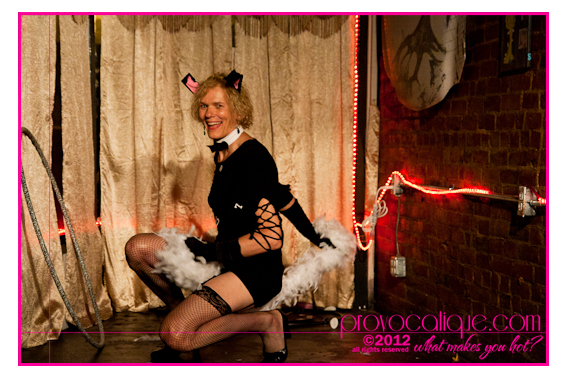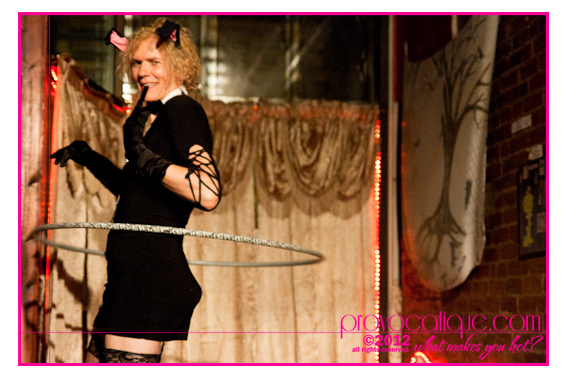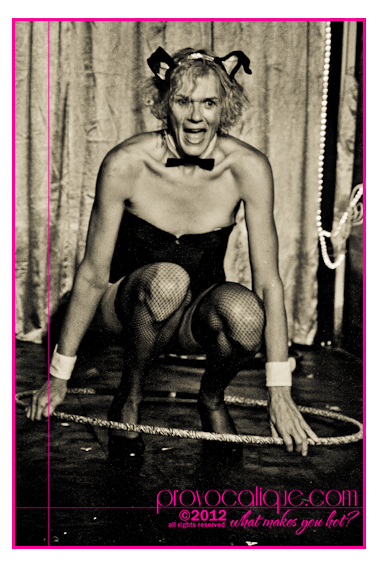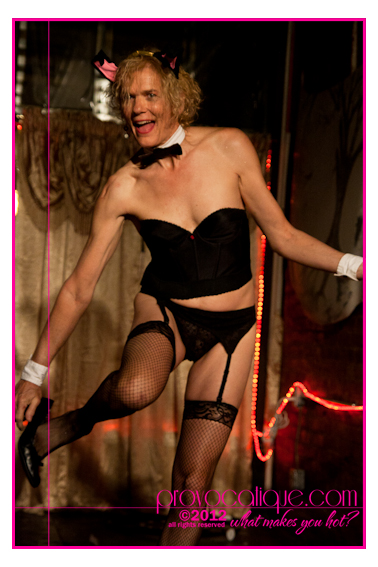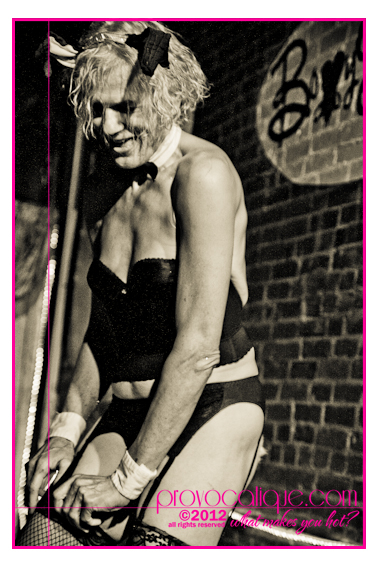 Naughty smirks!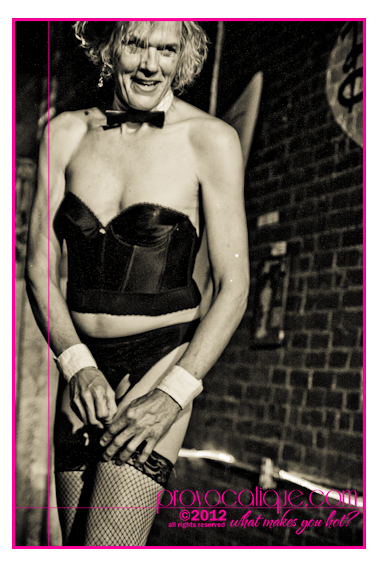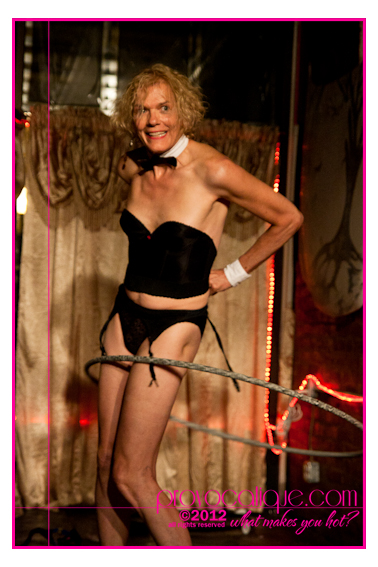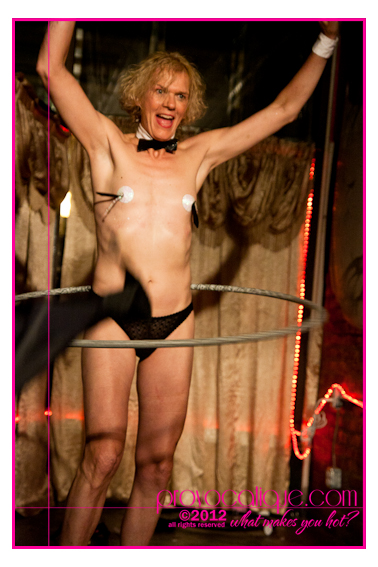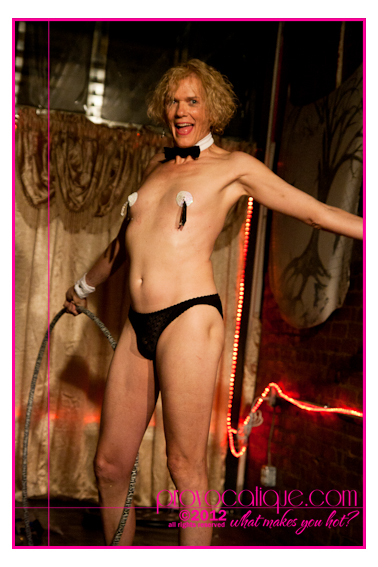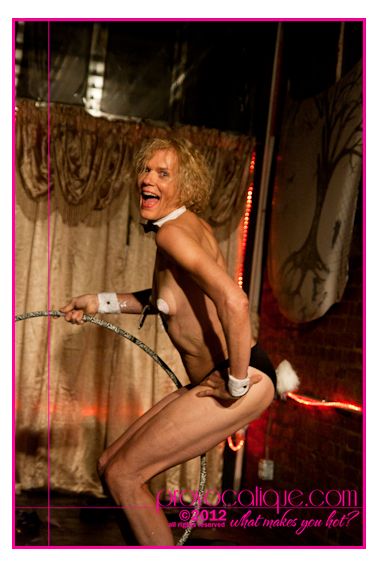 Rasta Boi Punany was Strokin!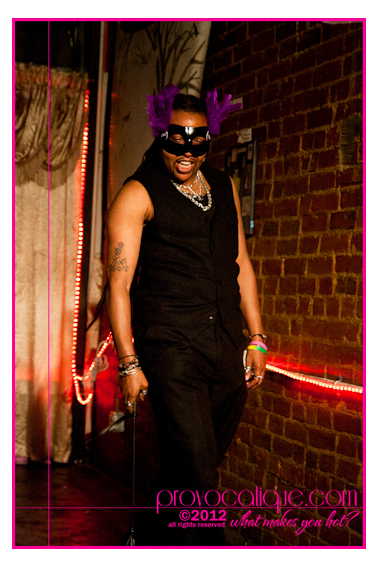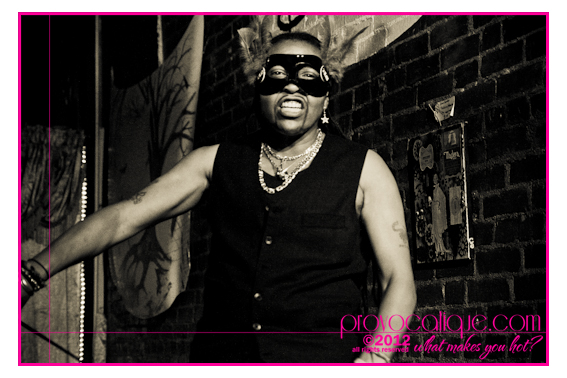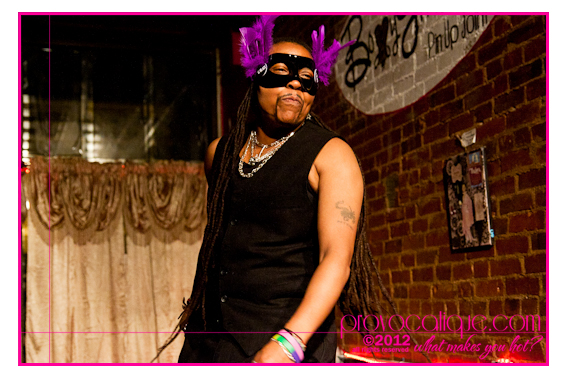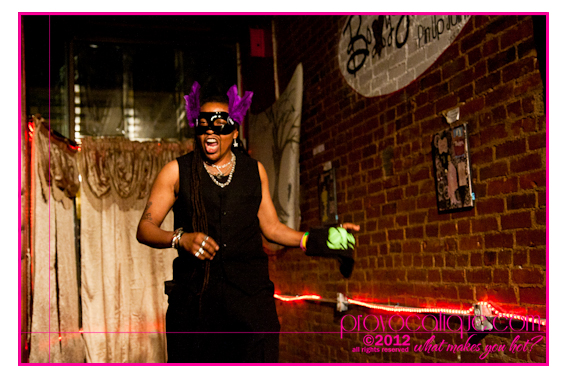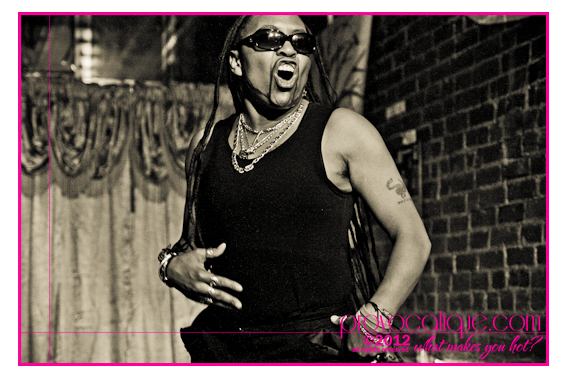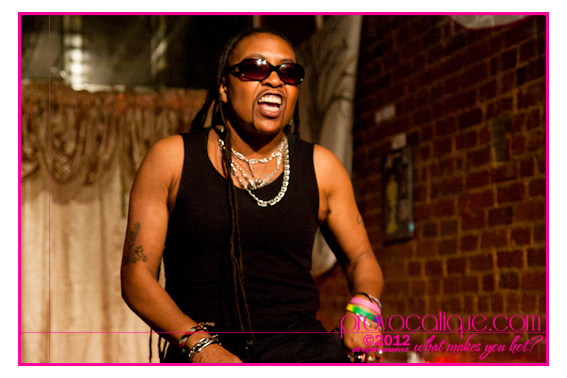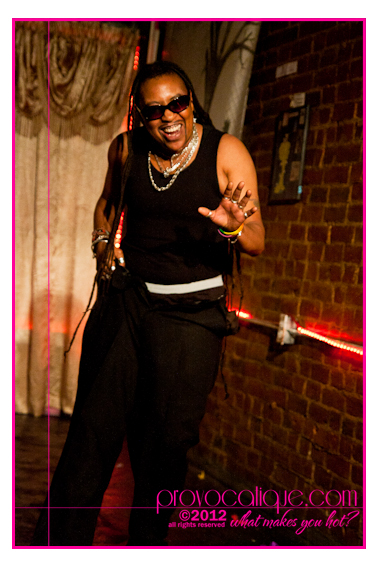 I don't know what was shinier – Strip Pokeher's dress, personality, or song… but it all worked in to a really fun number!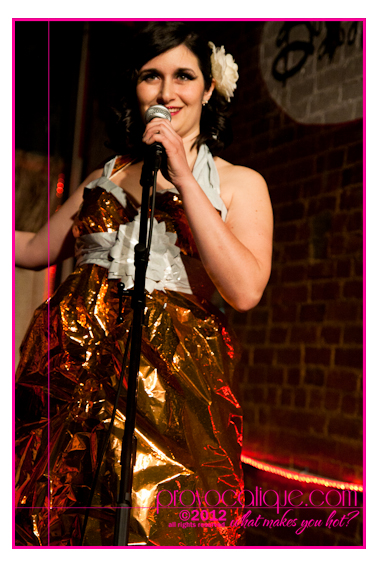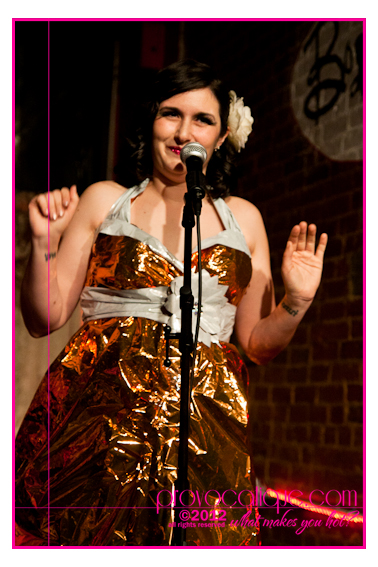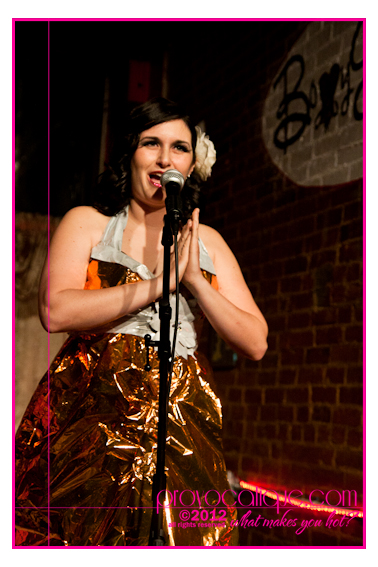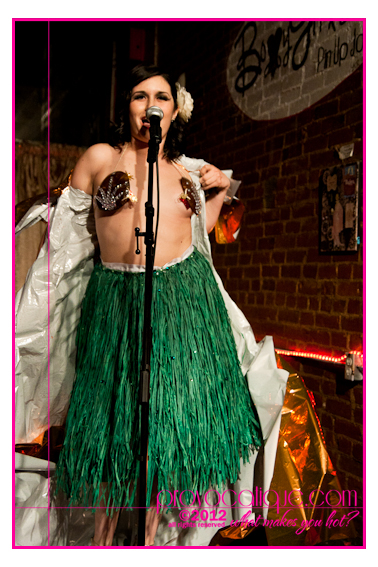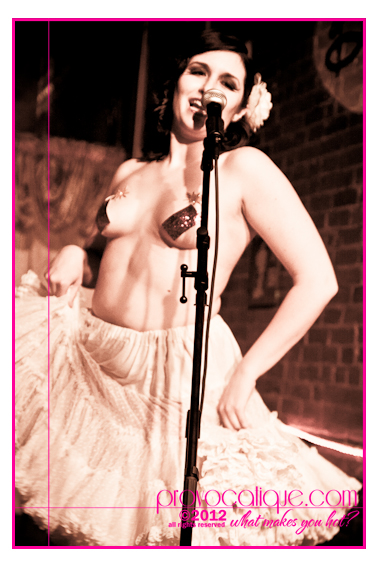 Kristie LeVangie teased us with some moves and finished us with some words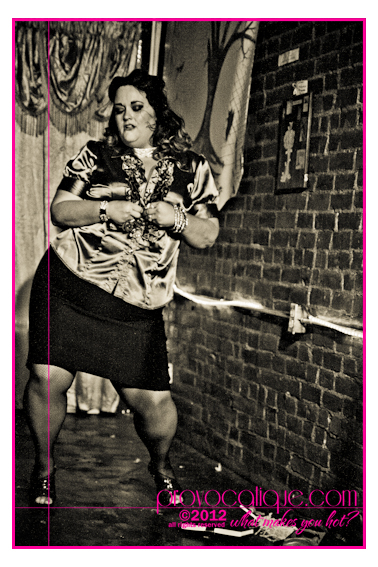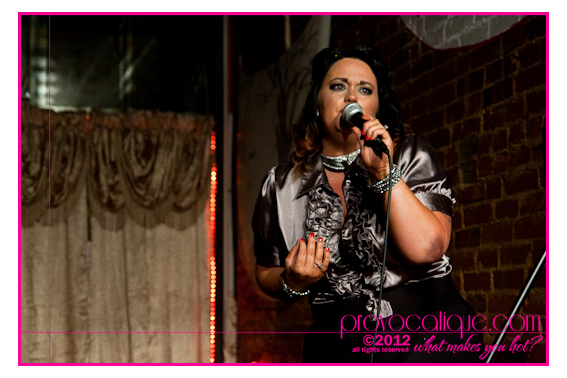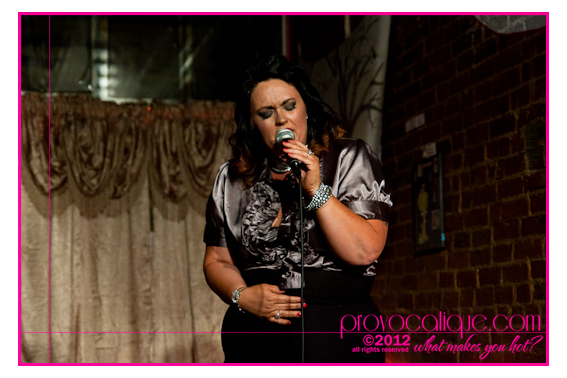 Oh my this is my second favorite number of the night – and only second because I am biased about the first – it was to the song Conquest by The White Stripes…if you can imagine it as you look over the images –  and was so awesome. Bravo Lou D. B'Havior!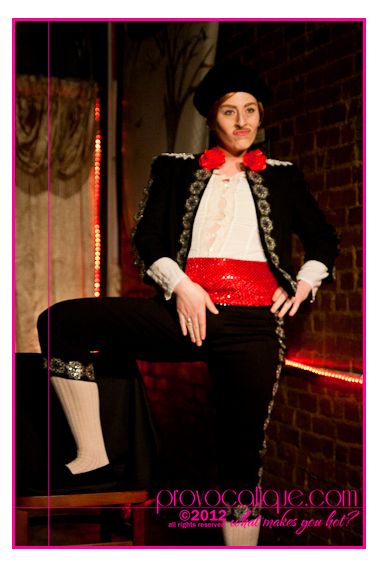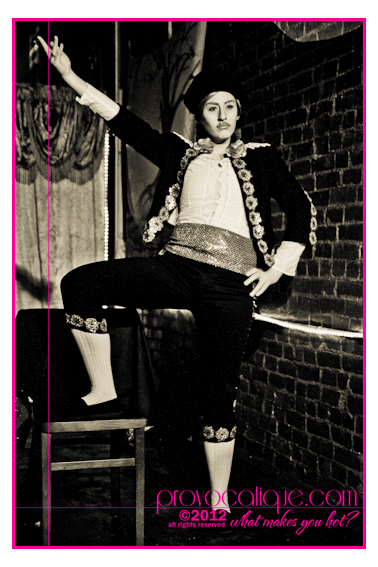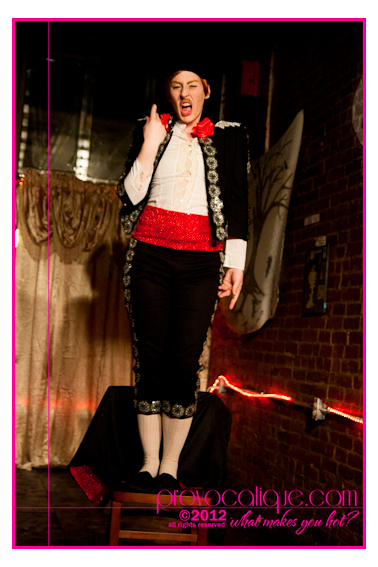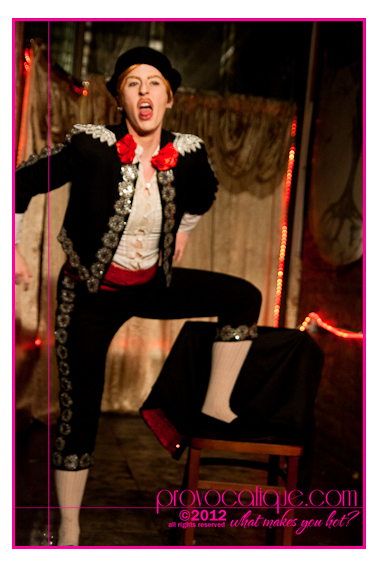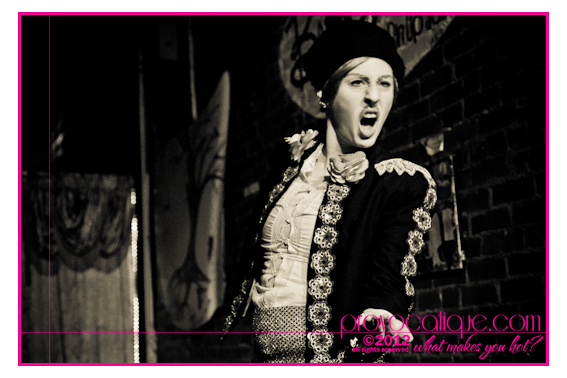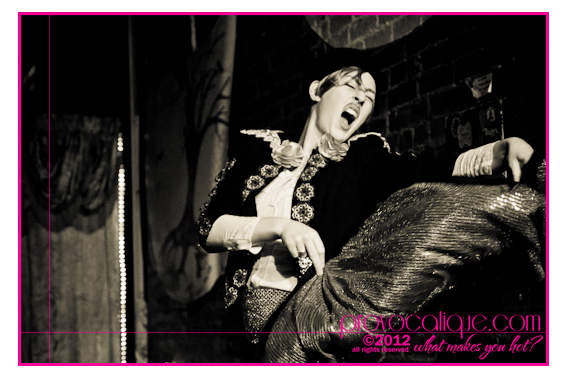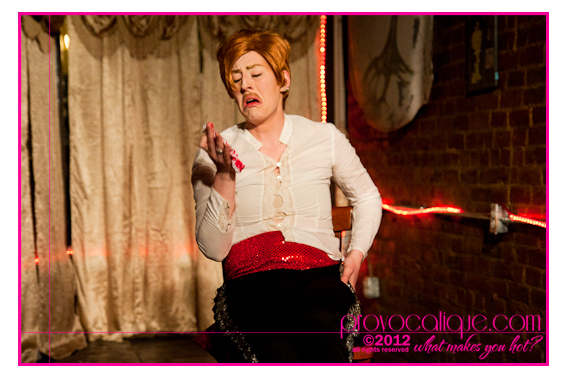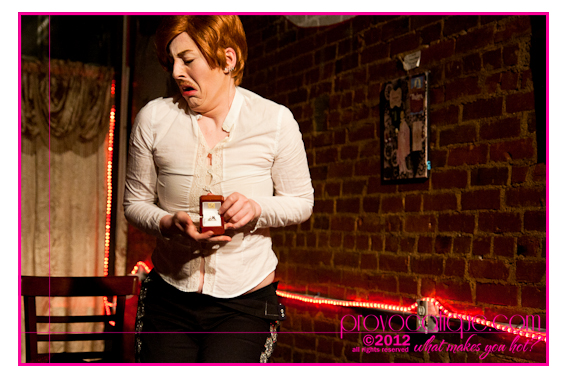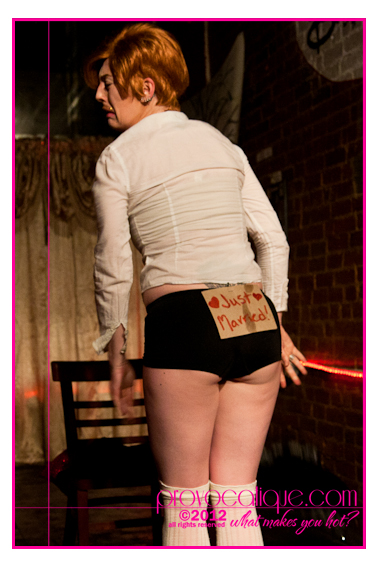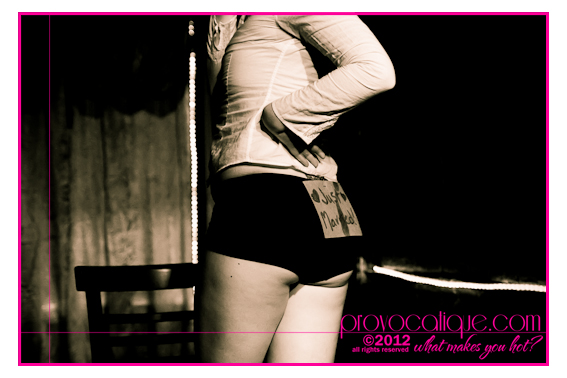 Eileen Galvin just can't take a bad photograph… she was working that stage go on girl! I love you!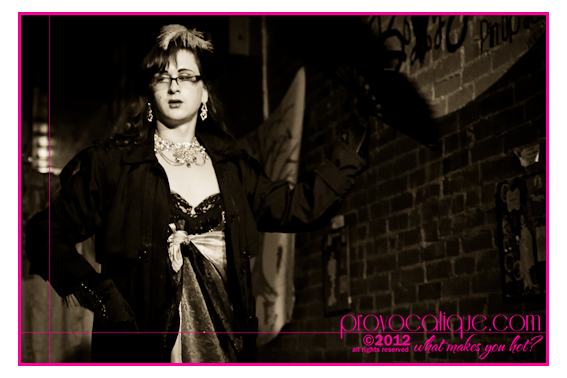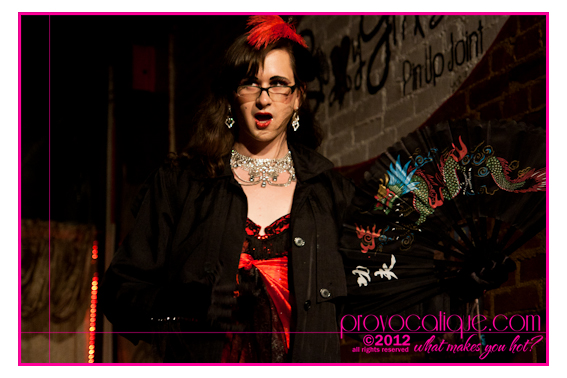 I cant believe this one is a stage photo. Seriously!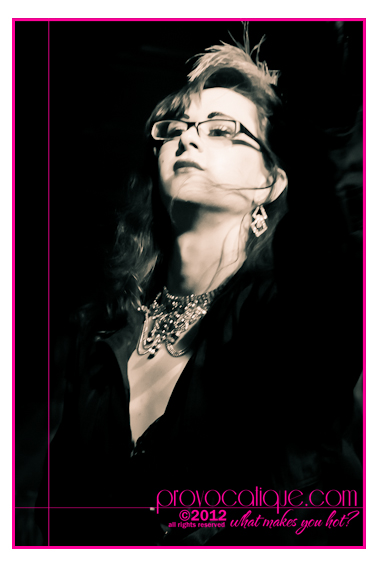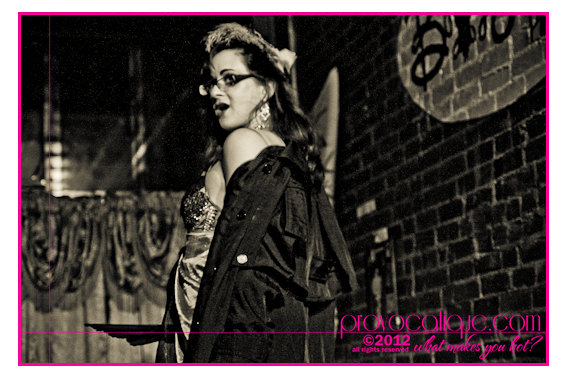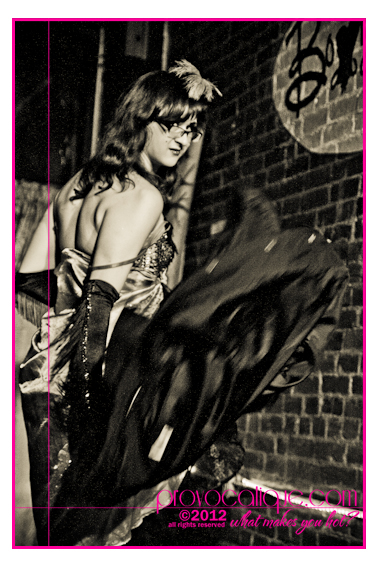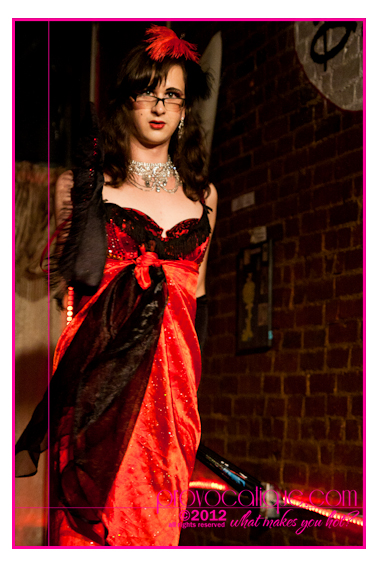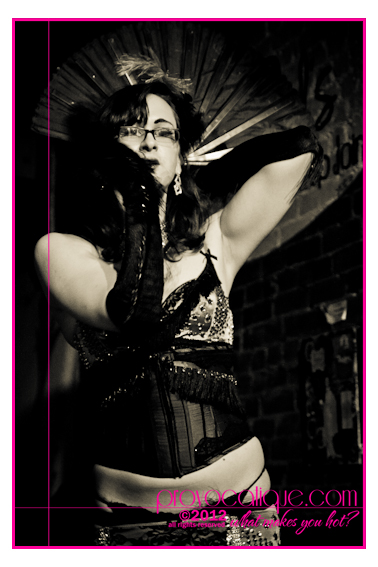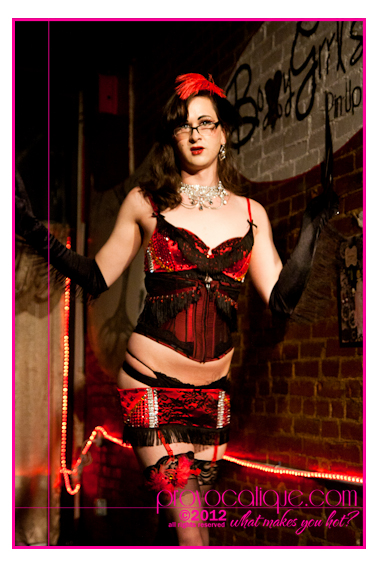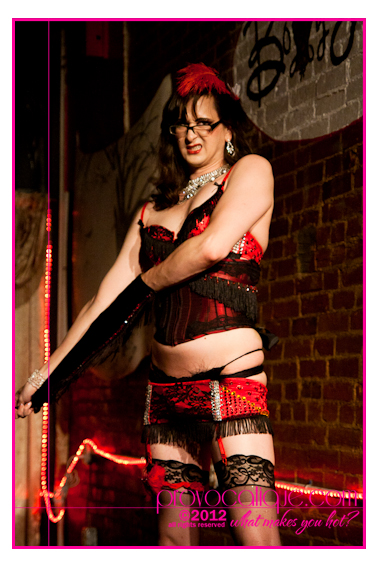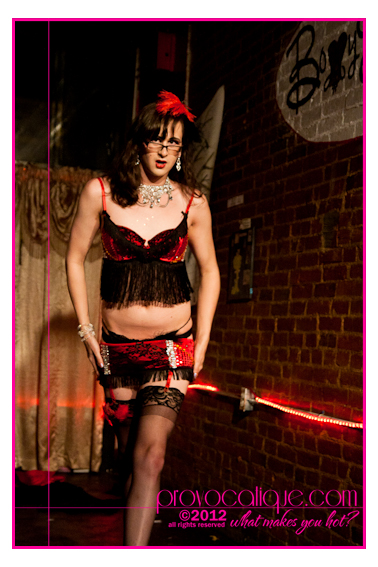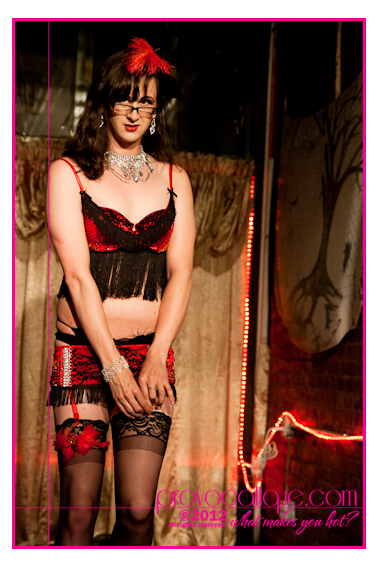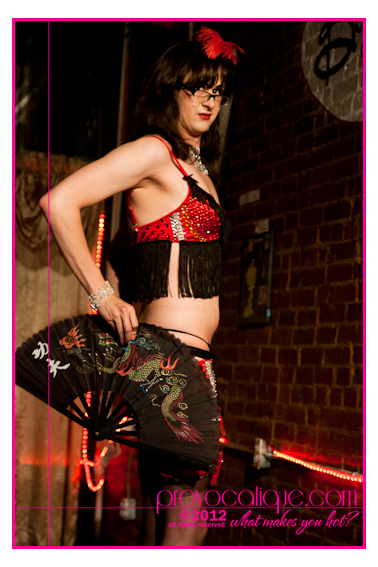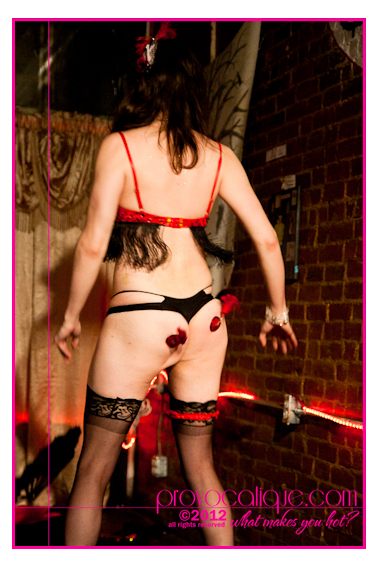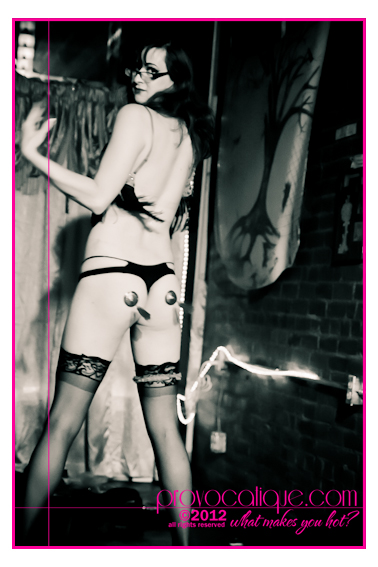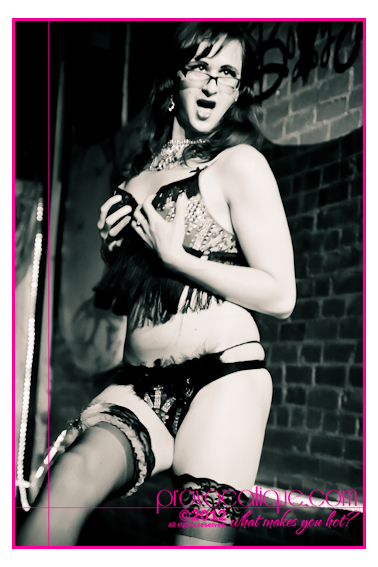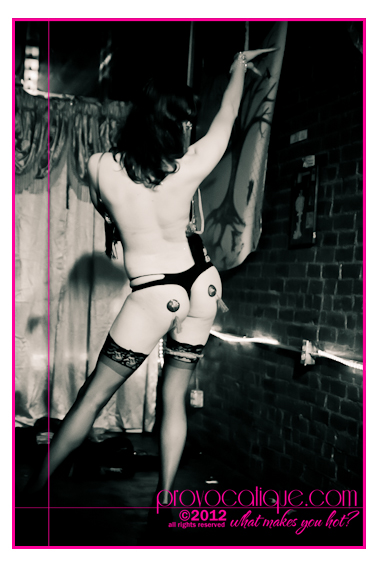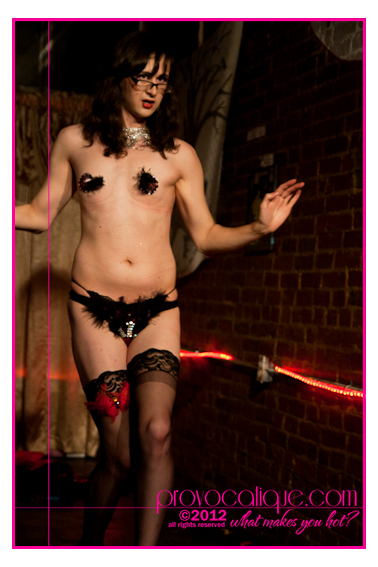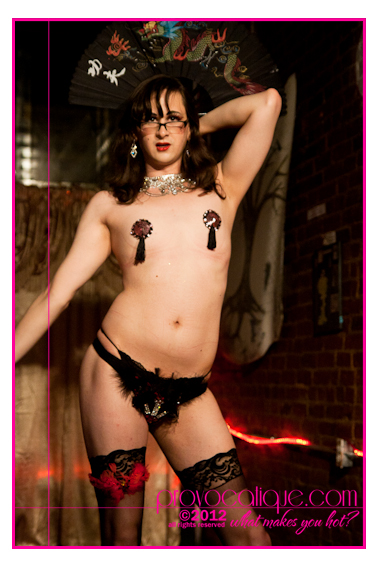 Want more? Click below to see the rest of the Fierce Queer Burlesque Festival's Kickoff Night!