October 29, 2011
TRAUMA 2011 was the party's 10th anniversary, so they did it up right with TWO nights of debauchery!
Unfortunately I took a spill down the stairs on night one, injuring my leg (I was sober even!), which was still giving me a great deal of pain on night two. So I left pretty early to lick my wounds
. But here are some great shots I grabbed before my departure!
Have you been to The Bluestone? It's by far my favorite event venue. Especially for events such as these, I mean, TRAUMA in an old church?! The best!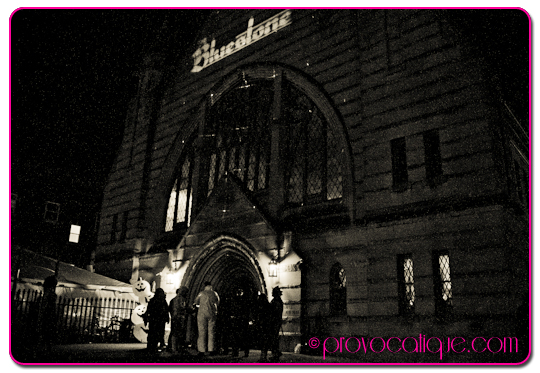 Coreroc and his fantastic models were workin it once again!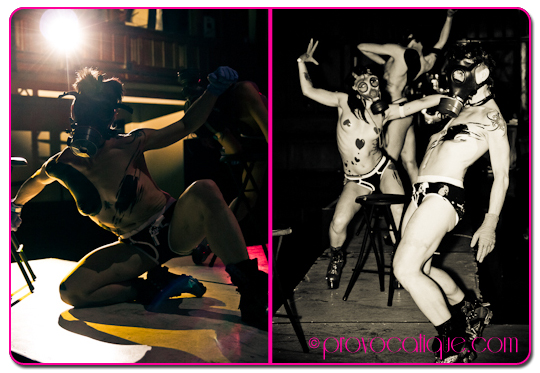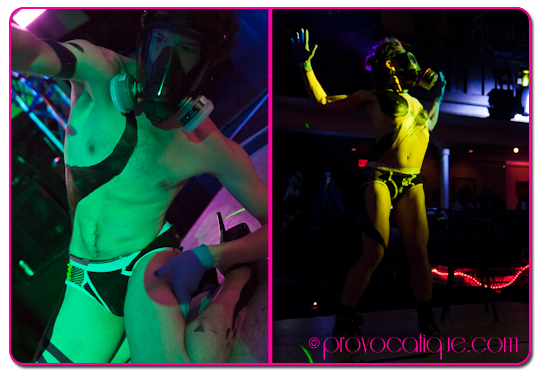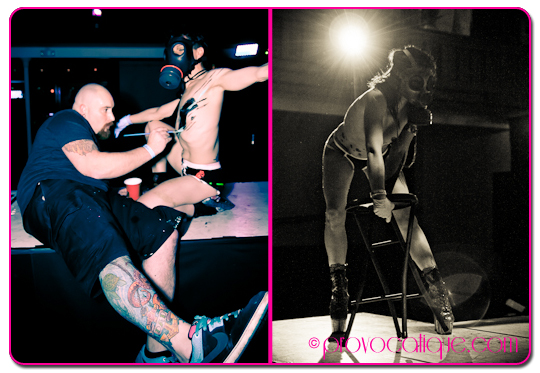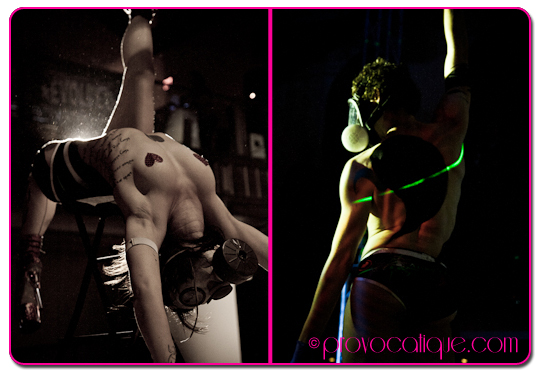 These boots were just epic. EPIC I tell you!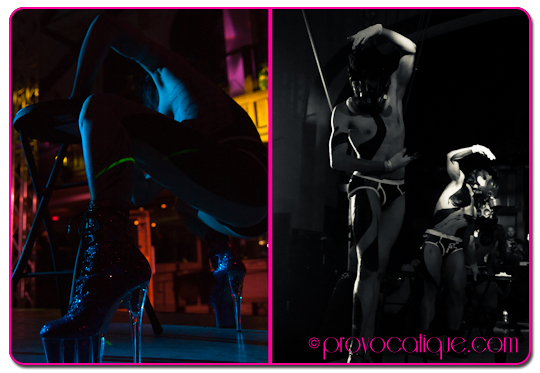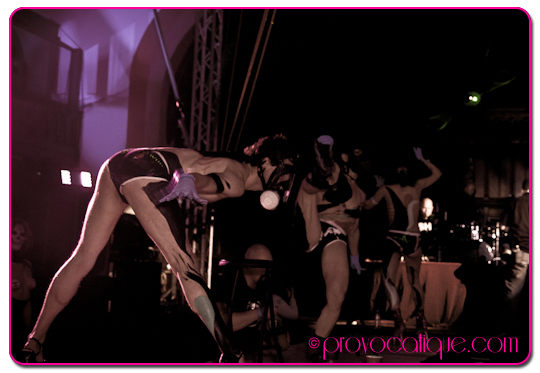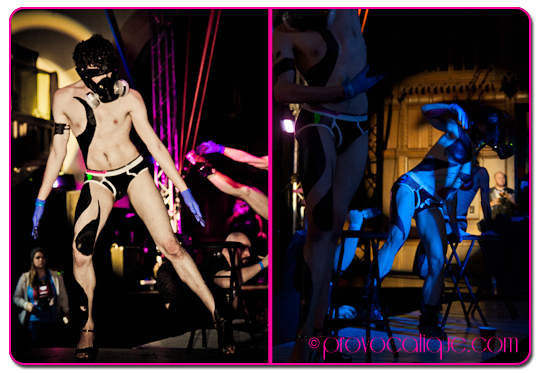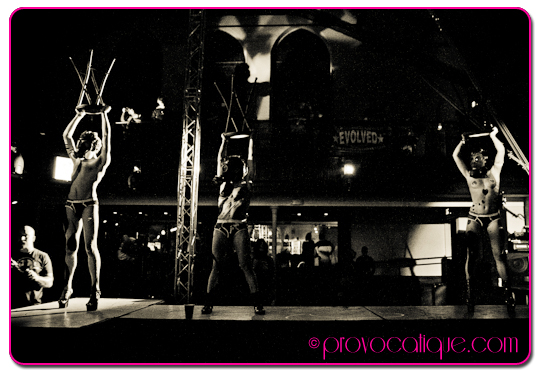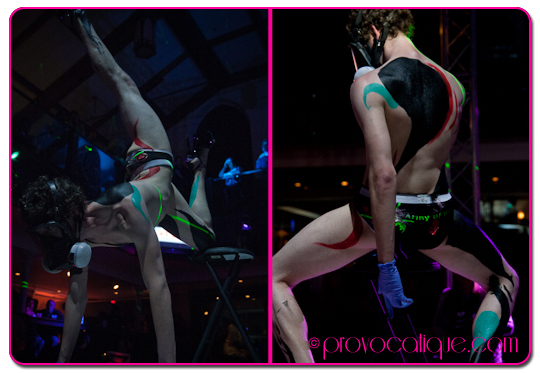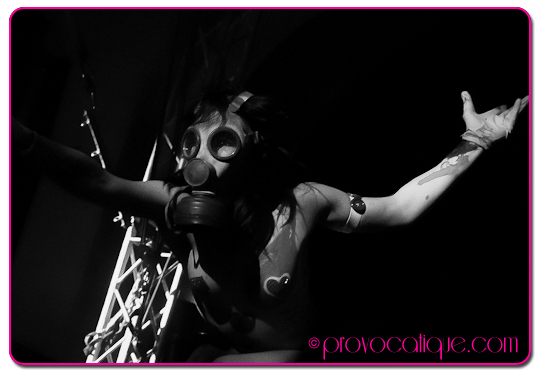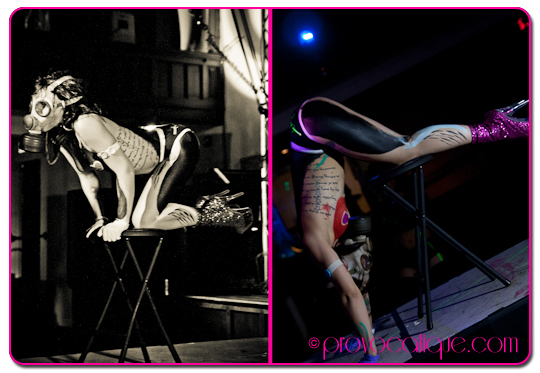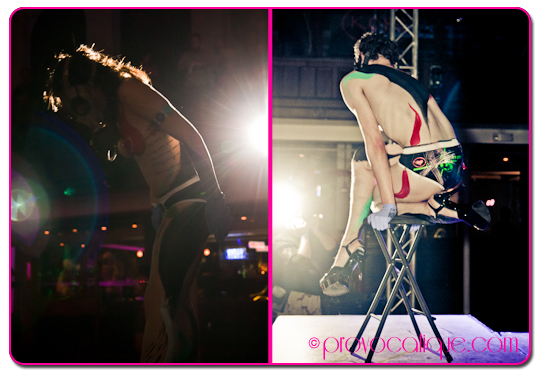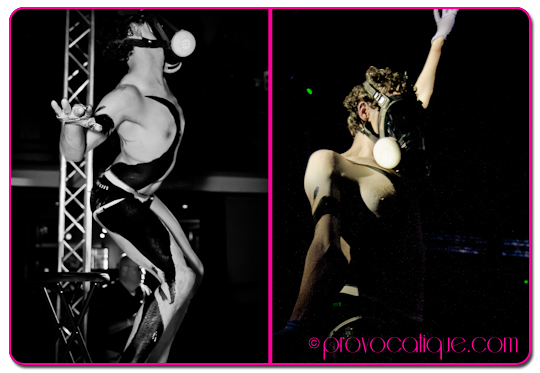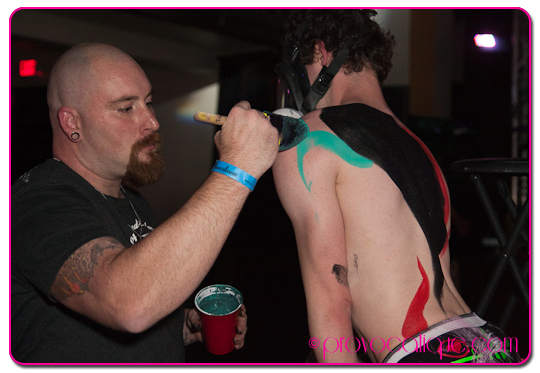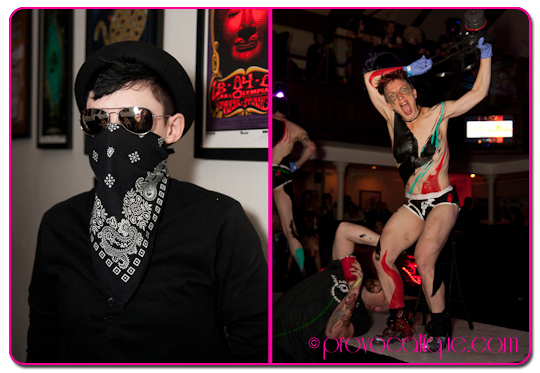 The folks at We Are Glitterati had the best photo booth I have ever seen. If you spot them about town you should definitely stop by for a fun shot!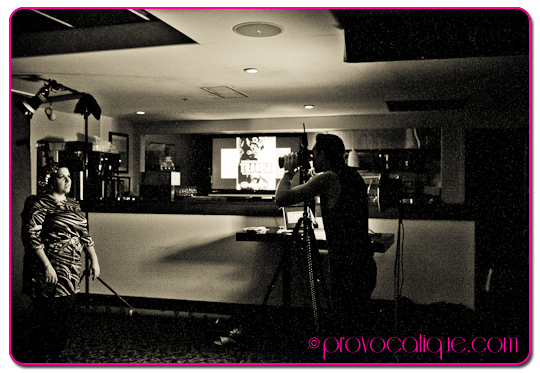 My favorite costumes of the night. I'm torn between the aborted fetuses and the PHENOMENAL Day of the Dead couture by Lindsay Hearts. Dead babies or dead fashion. Hmm…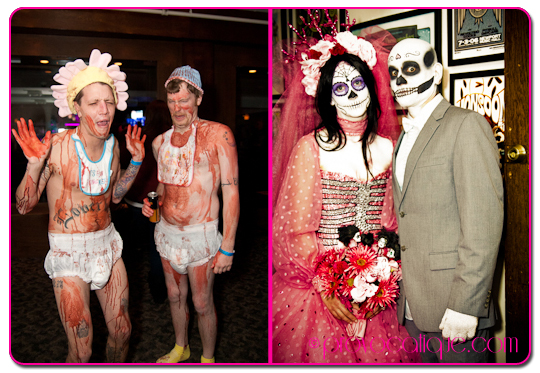 Electro Cult Circus doing their thing in the Electro Lady Lounge. The music was loud, there was porn on the wall, does it get any better than that?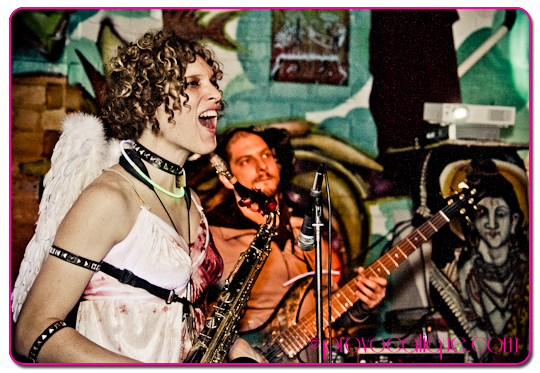 These guys are my heroes! A film view camera at TRAUMA? Score!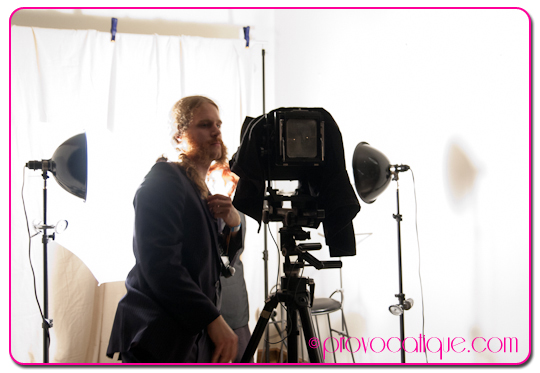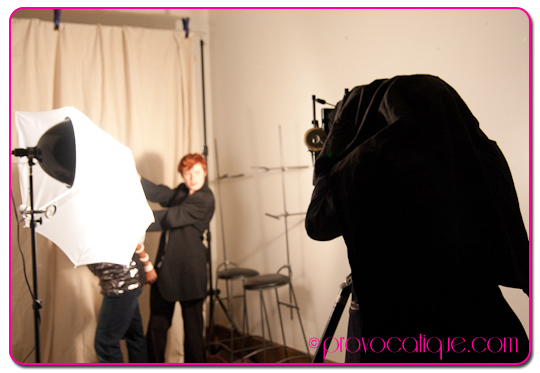 The Dolls of Evolved were lovely as ever. Sporting body art by Keith Newsome of Living Body Art  and Stacia Gorsuch. Shot of the night on the left!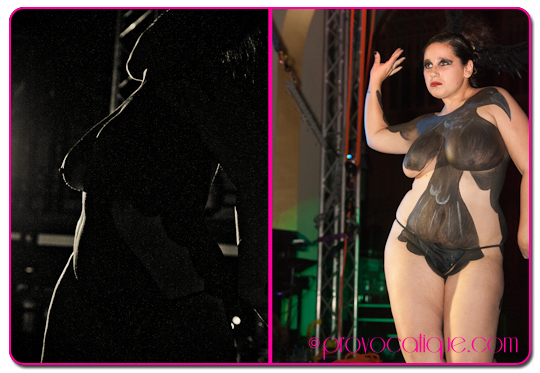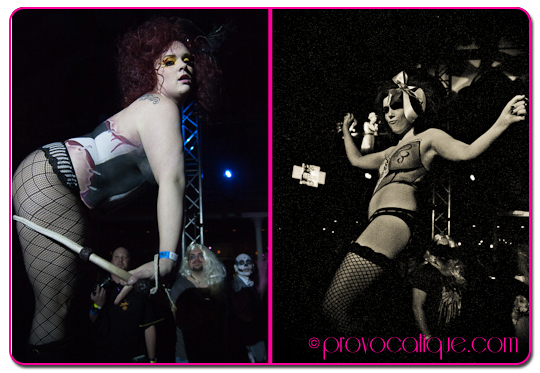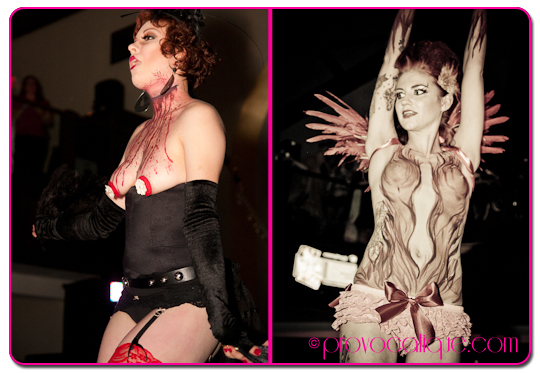 I was kind of on the wrong side of the stage for Viva! and The Velvet Hearts. Or was I?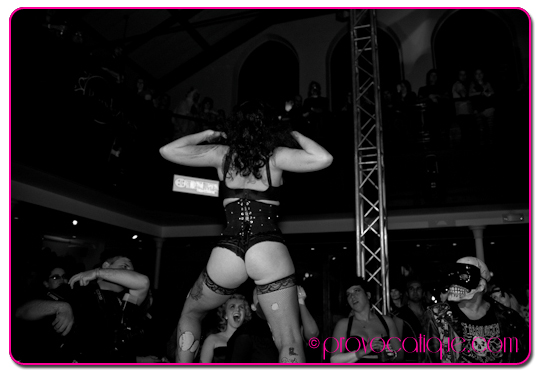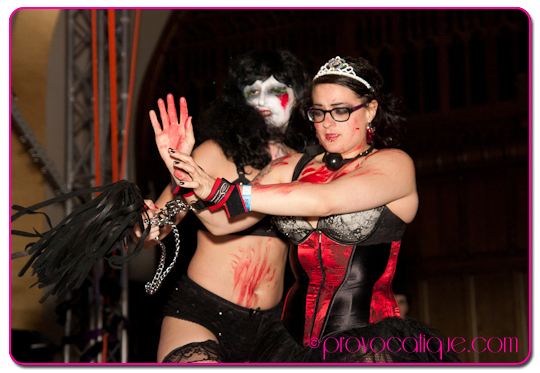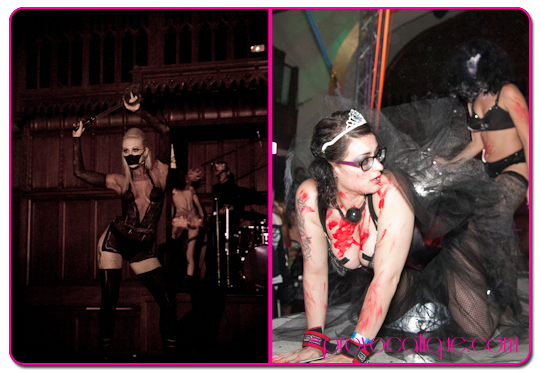 Twirling AND running? Now that's talent!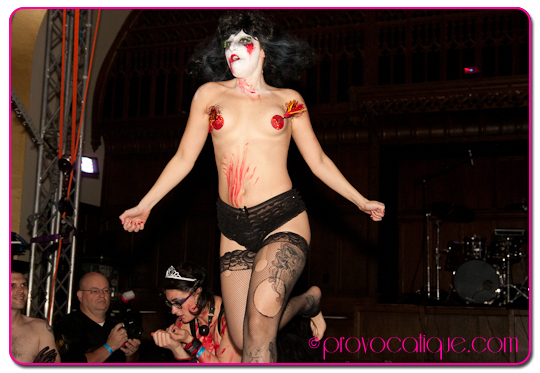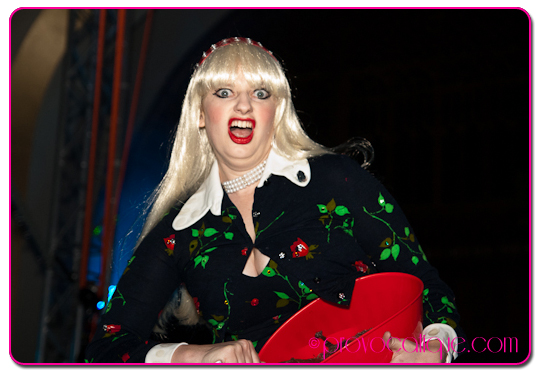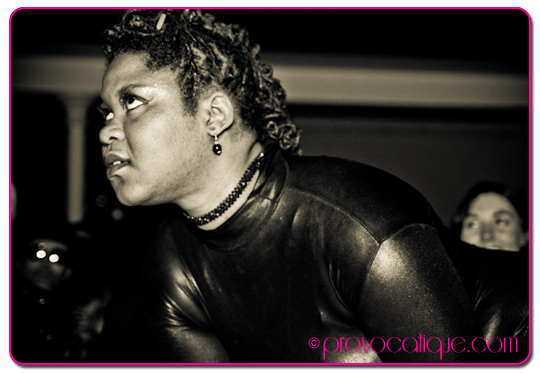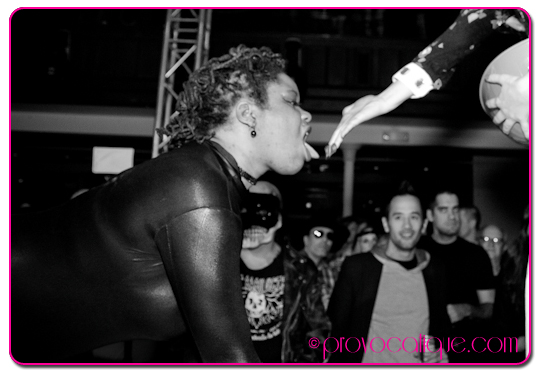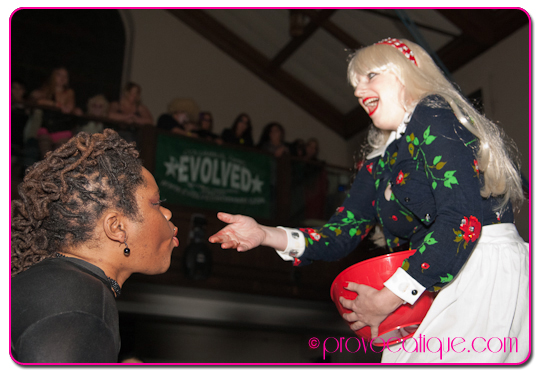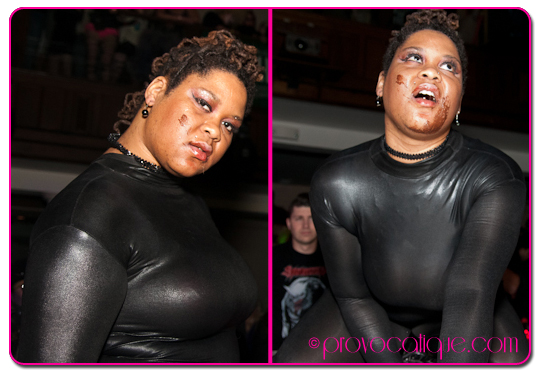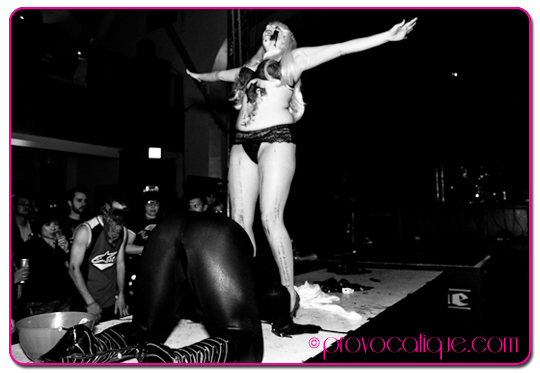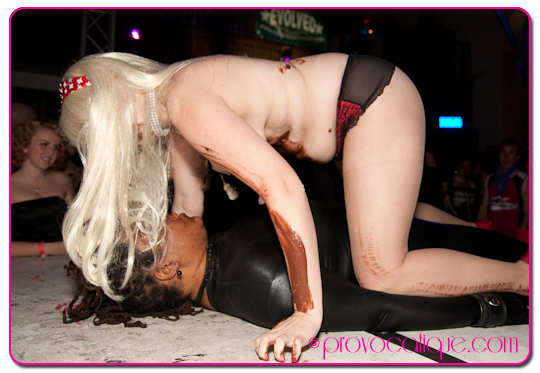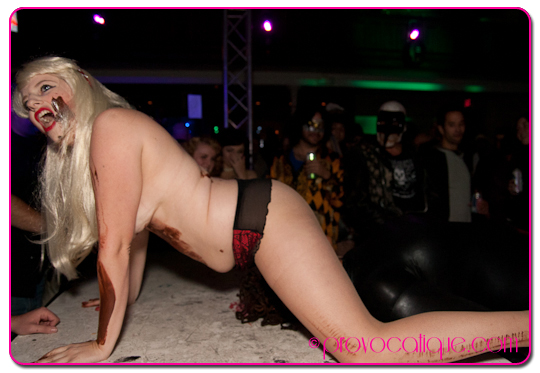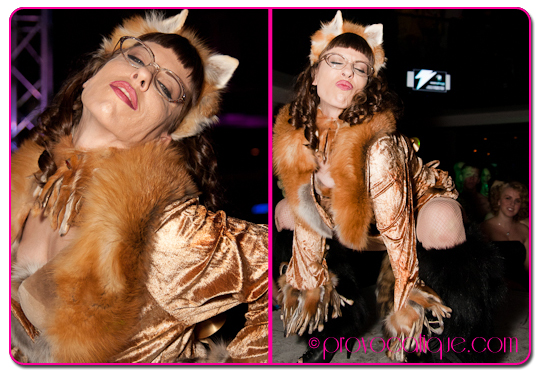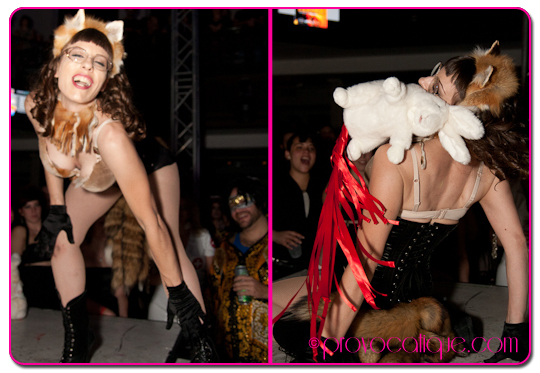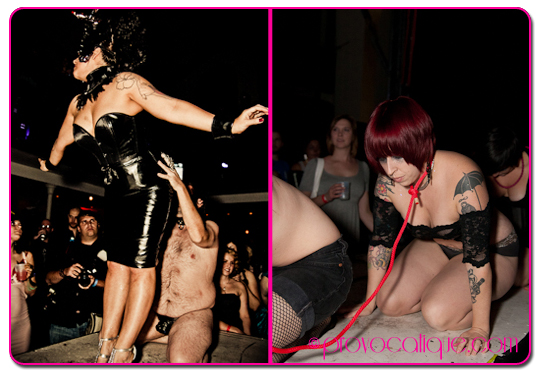 And that's all folks. After Viva! I was spent. This party was as epic as it always is, and two nights of it? I cannot describe. Happy 10th Anniversary TRAUMA Columbus, you are and always will be my favorite party! See you next year!
Did you miss the photos from the first night? Check it out:

It is quite possible I took way too many photos of Anna and The Annadroids but I couldn't help myself. I just really, really, REALLY love their performance art. They are now LA based, so you should take up any opportunity to see them in Columbus that comes around you will not be disappointed!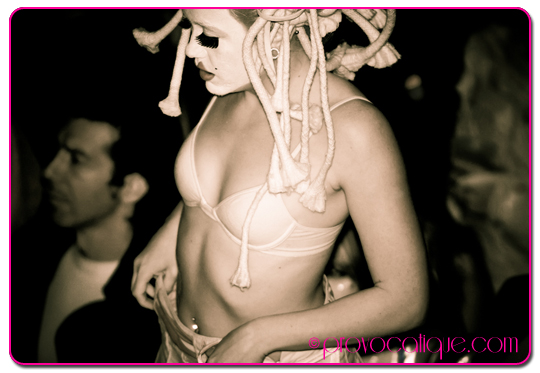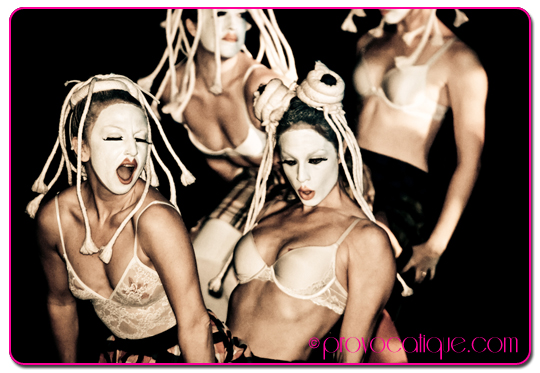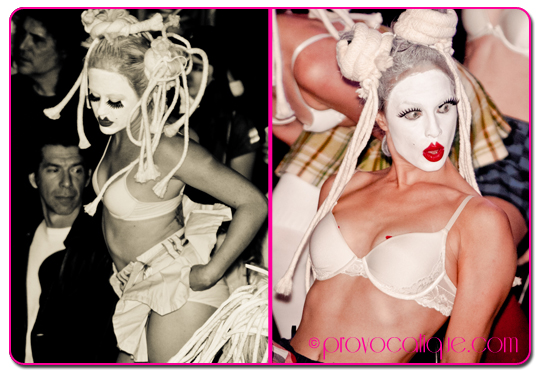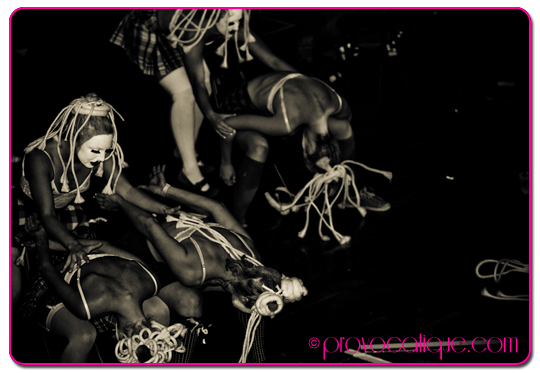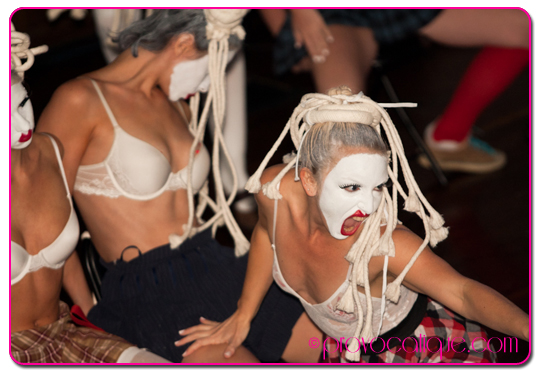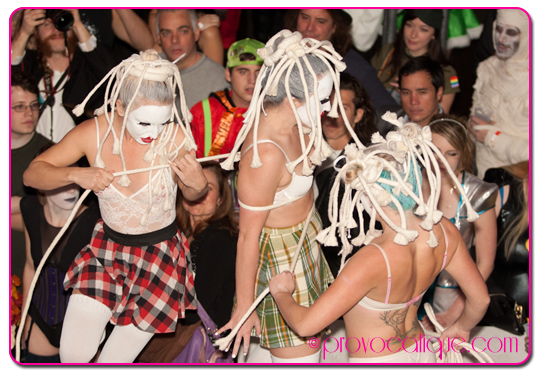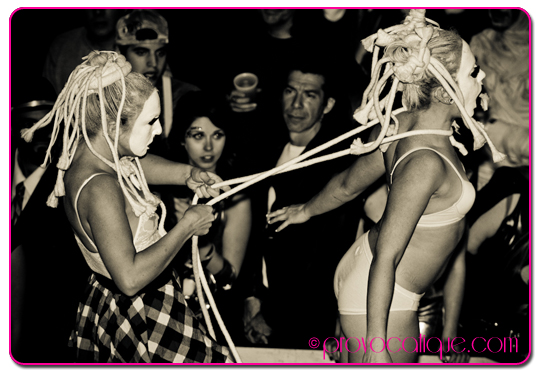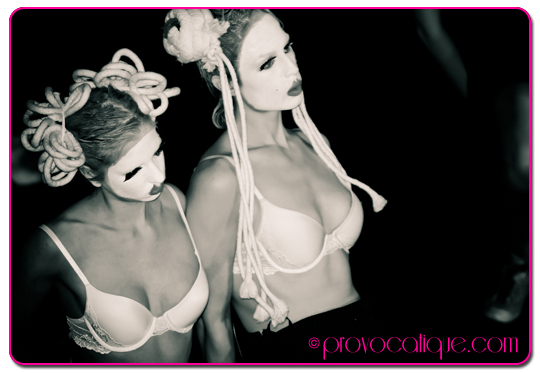 I am a sucker for aerial acts. Not only are they beautiful but impressive athleticism is required to pull them off. I absolutely loved this performance, so I shot a LOT of photos!
To give you some perspective, TRAUMA's main stage is in the cathedral of an old church – The Bluestone – I couldn't tell you how high up the ceiling is, but they were very close to it. No nets, no harnesses.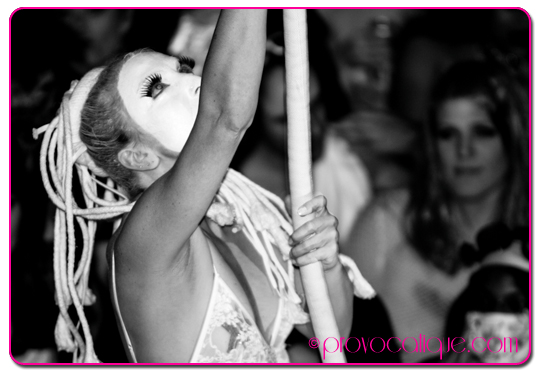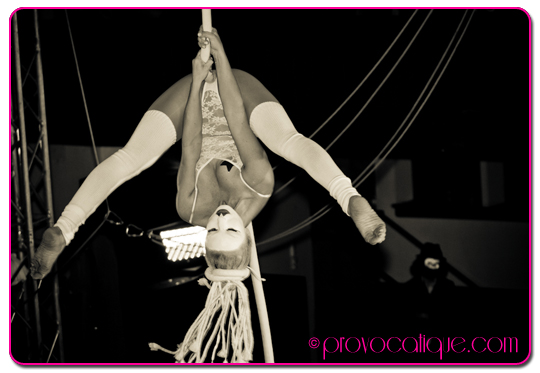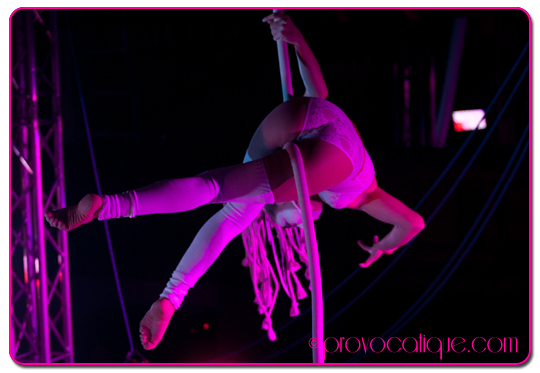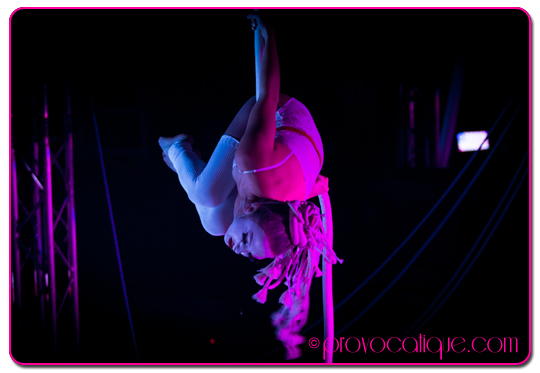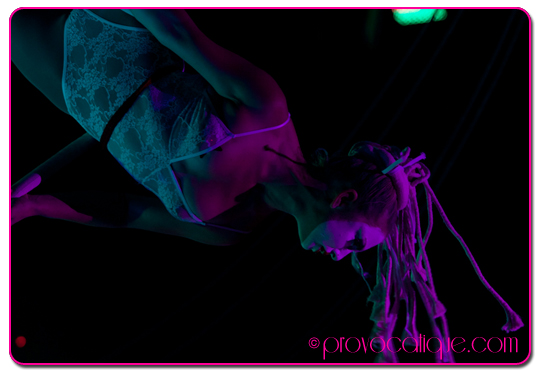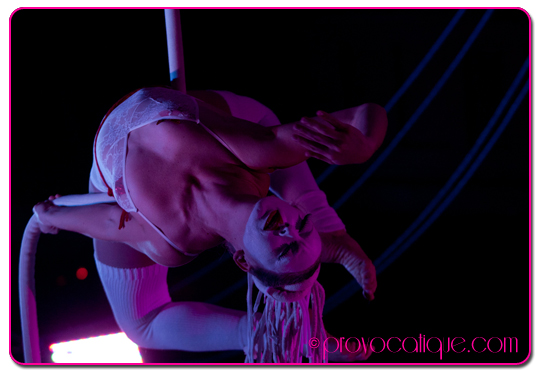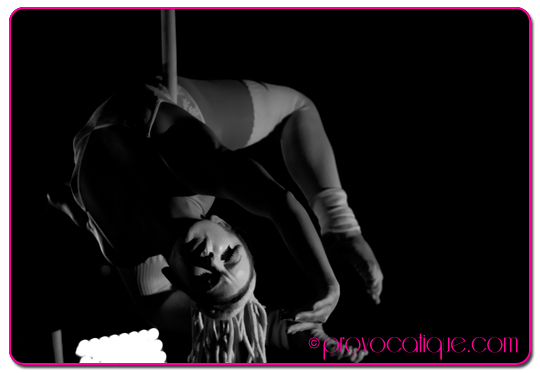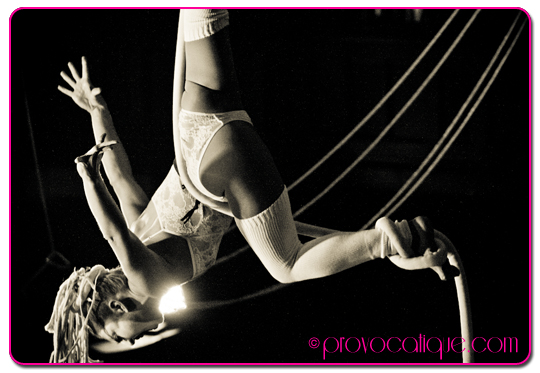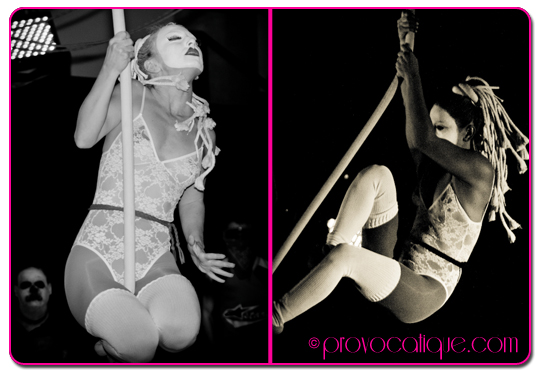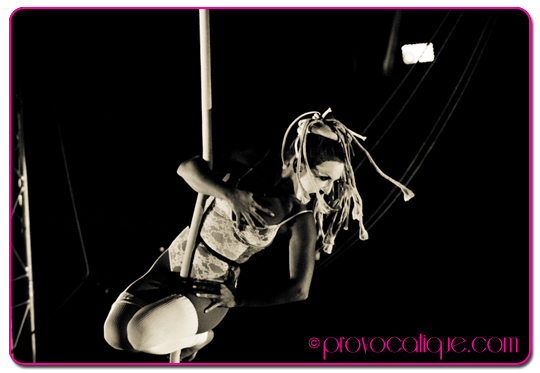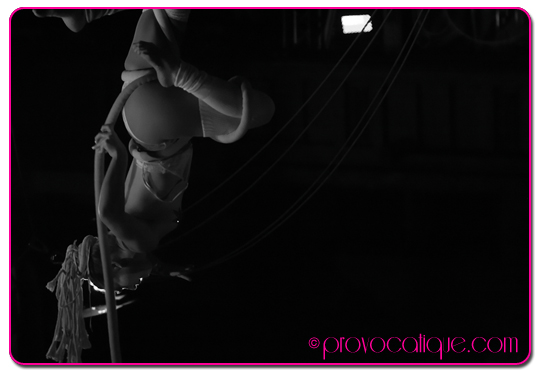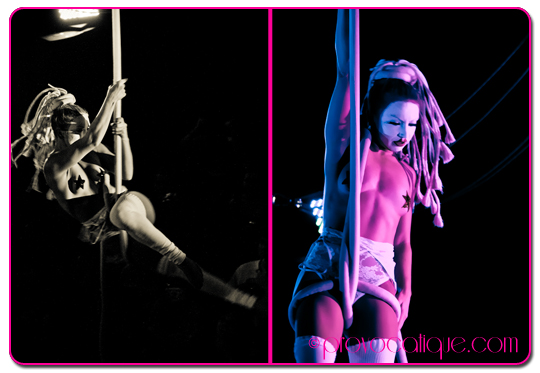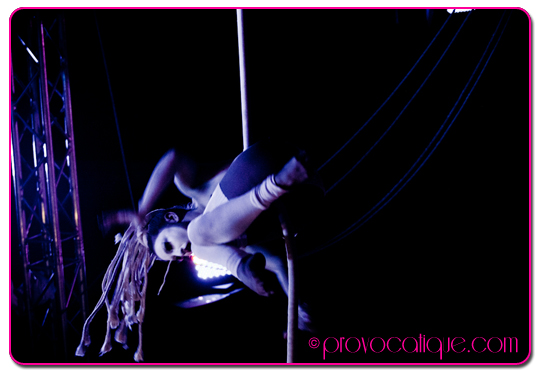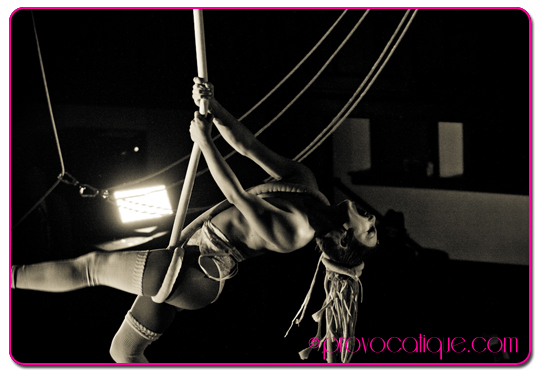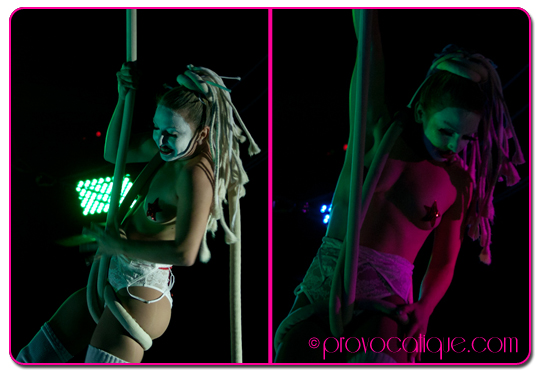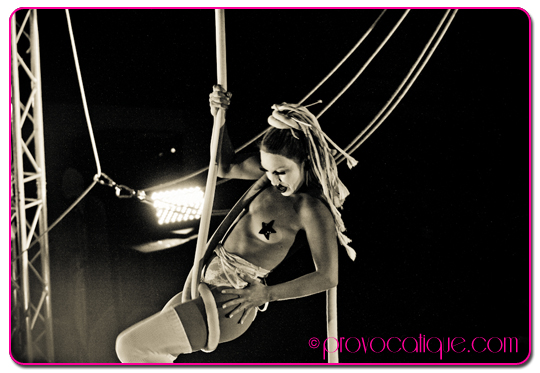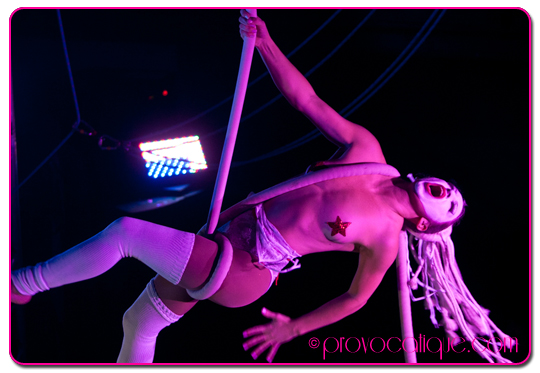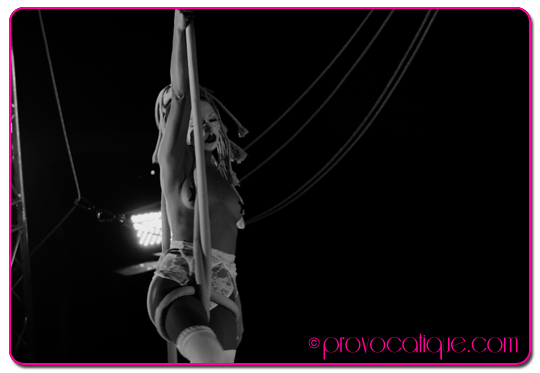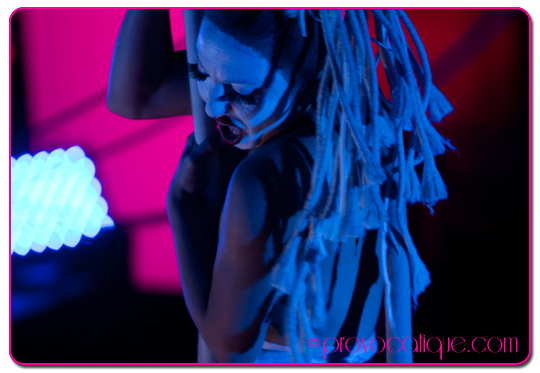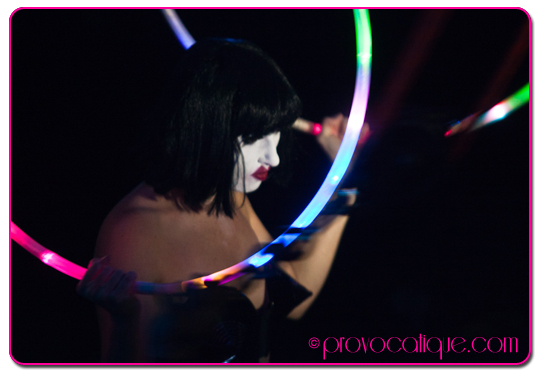 The smallest pasties I've ever seen award goes to…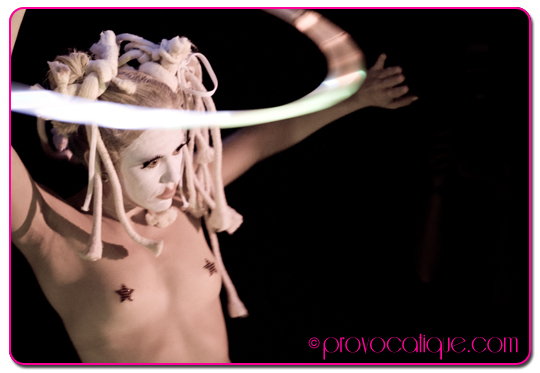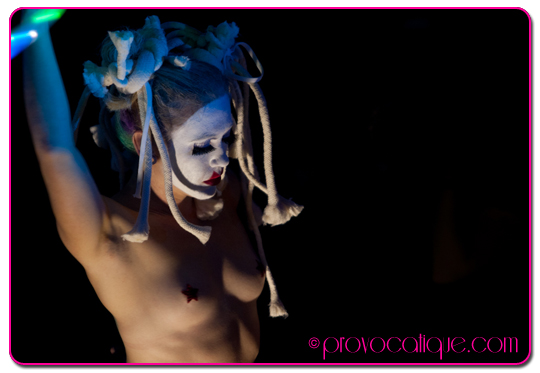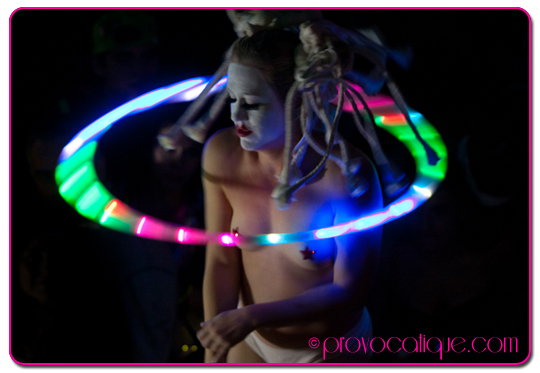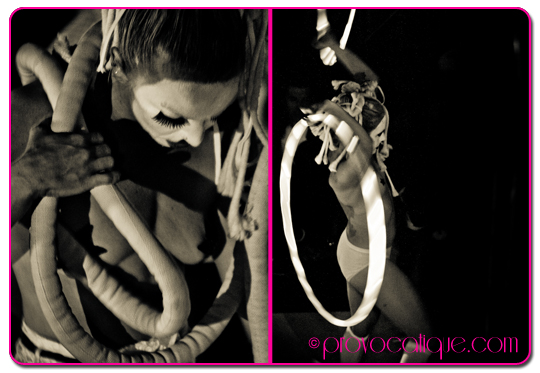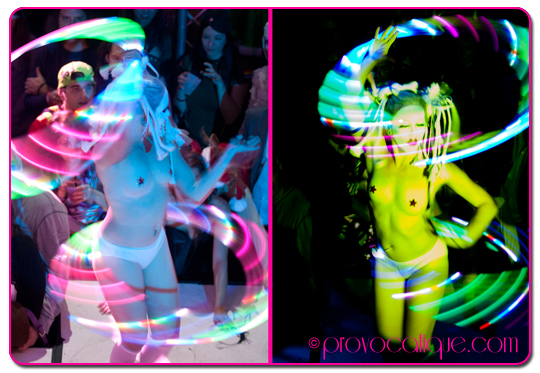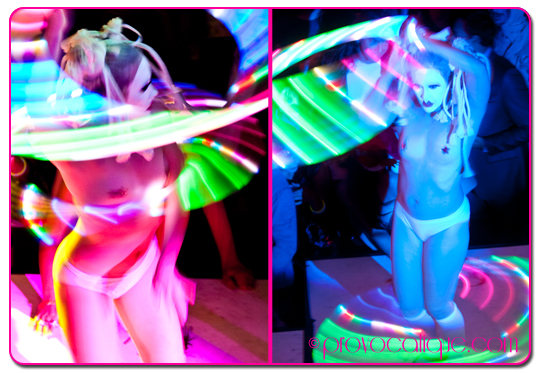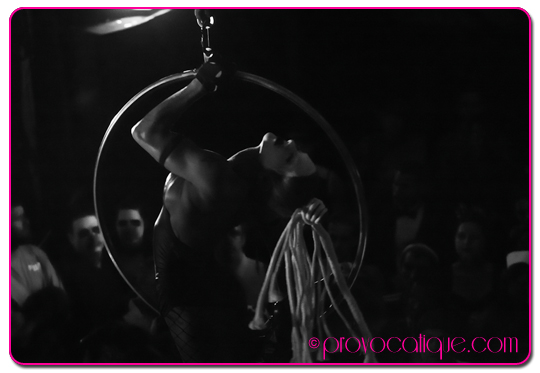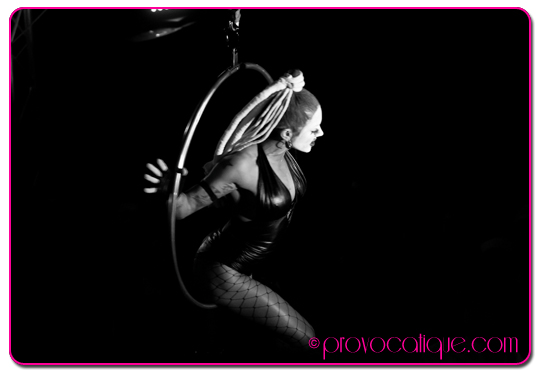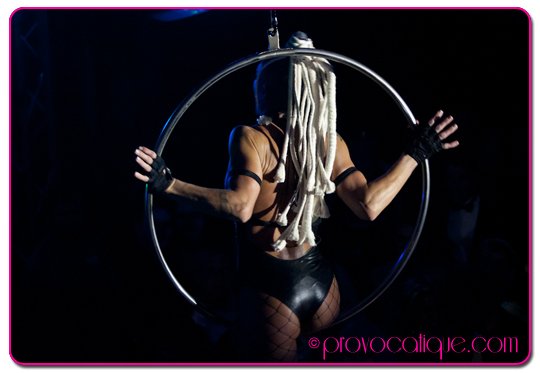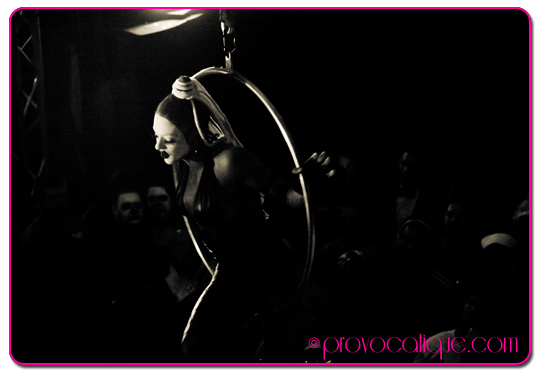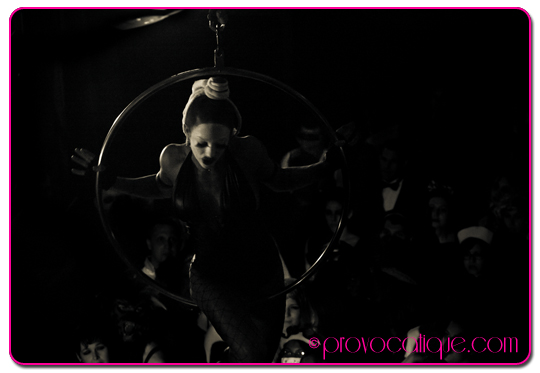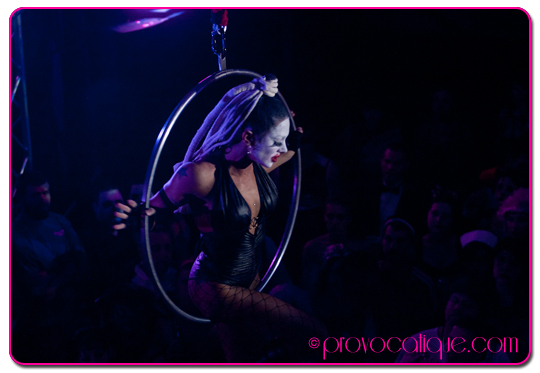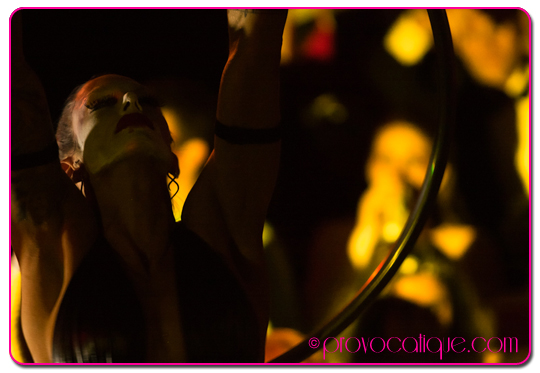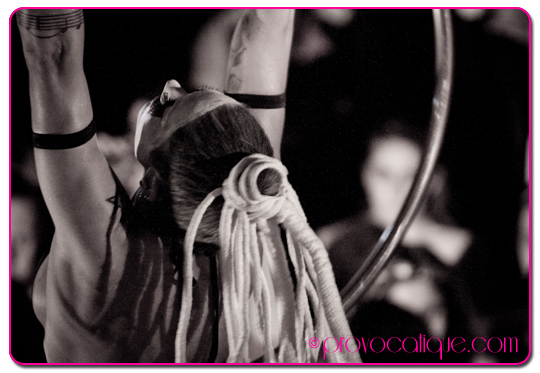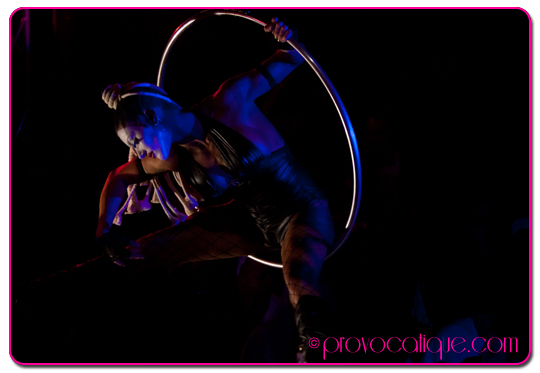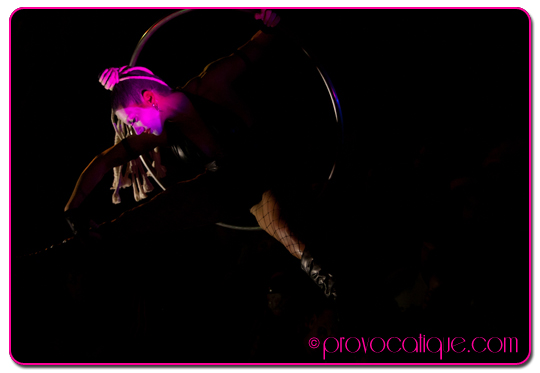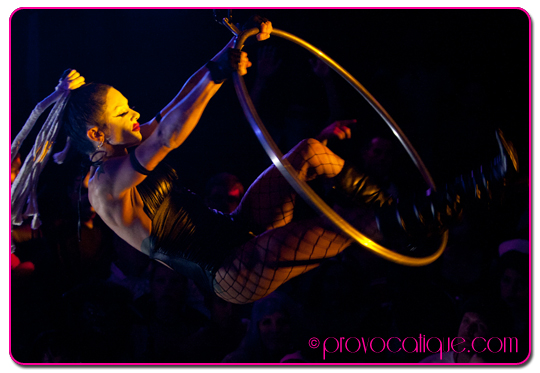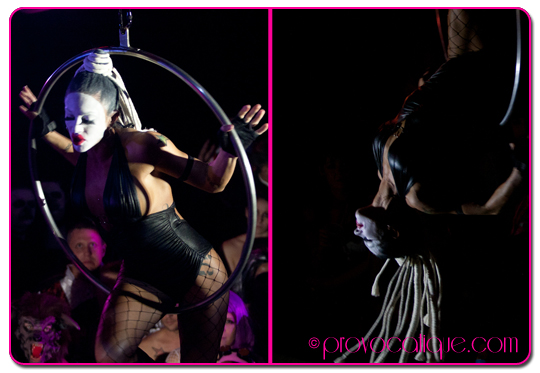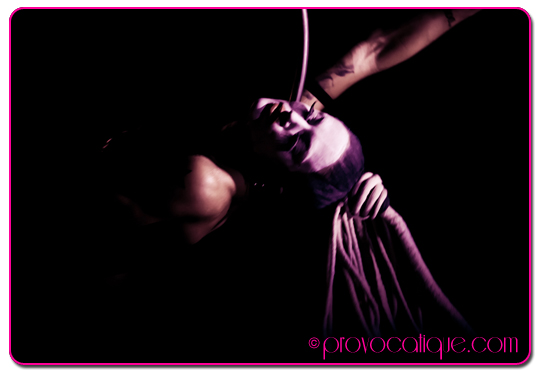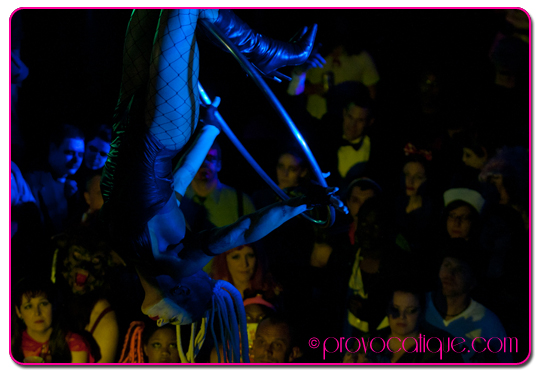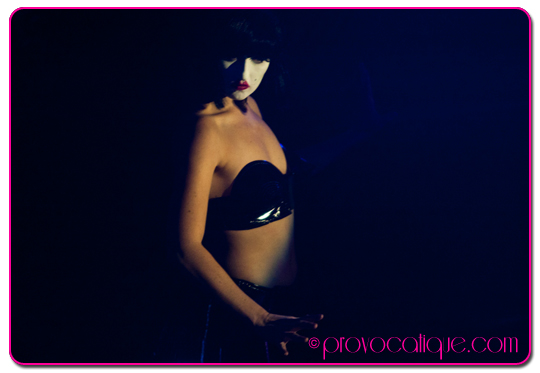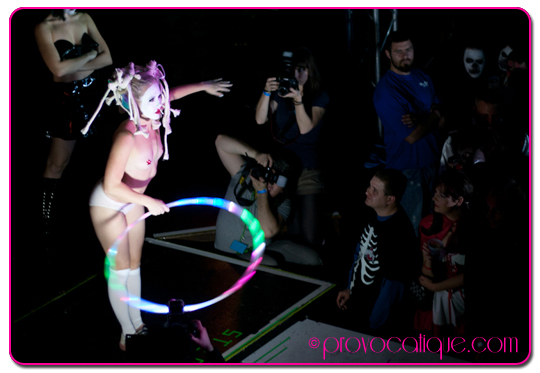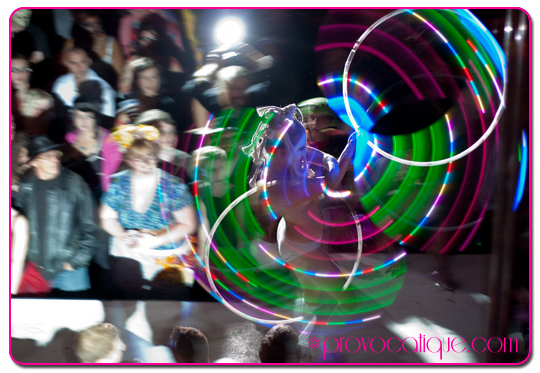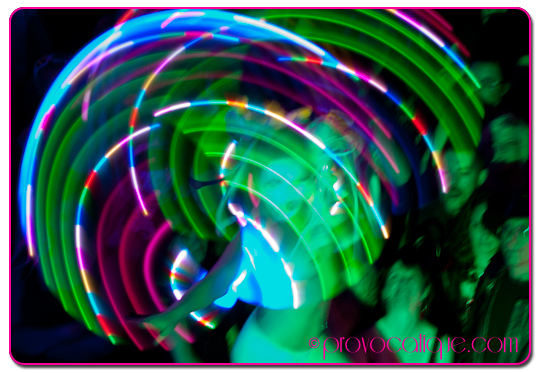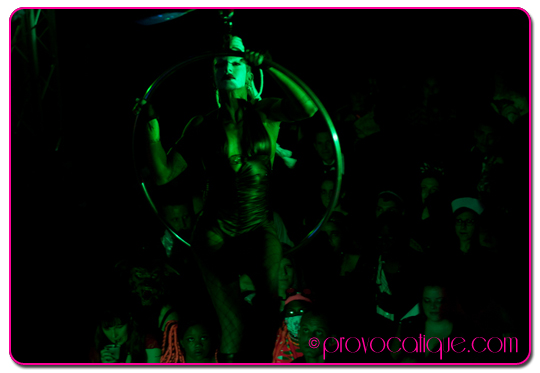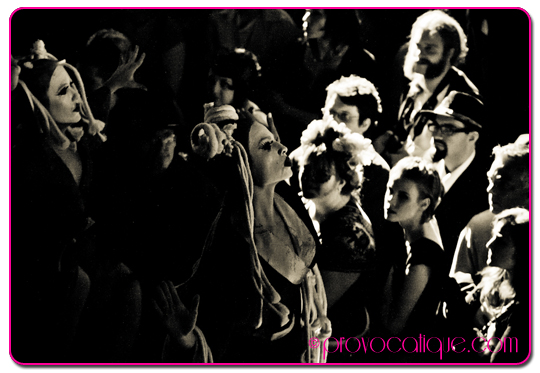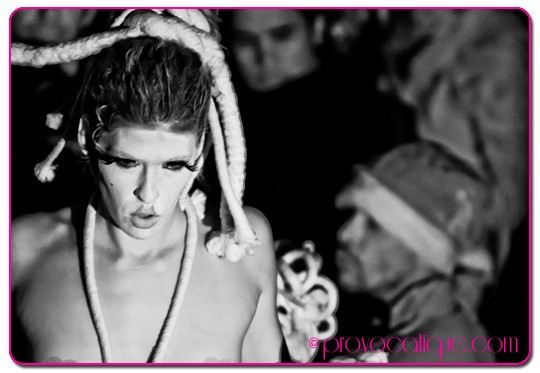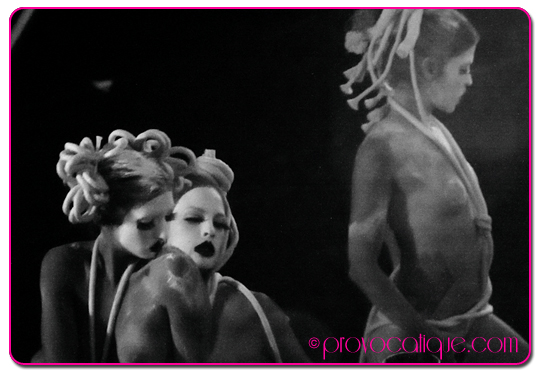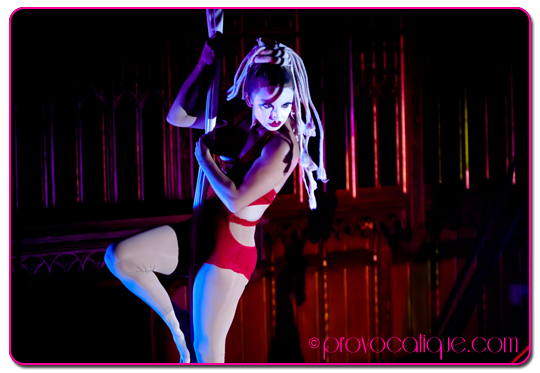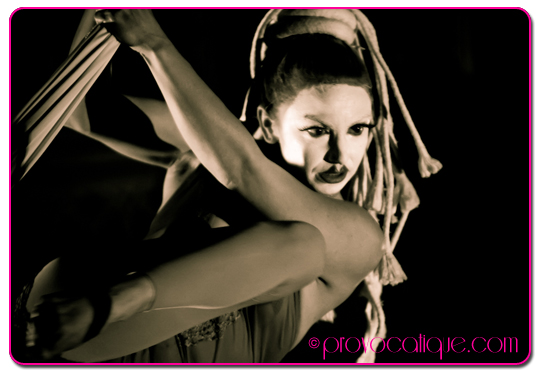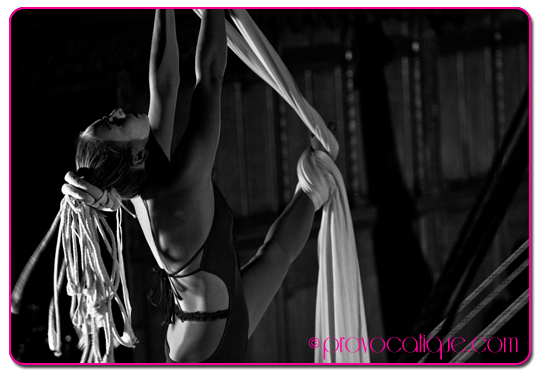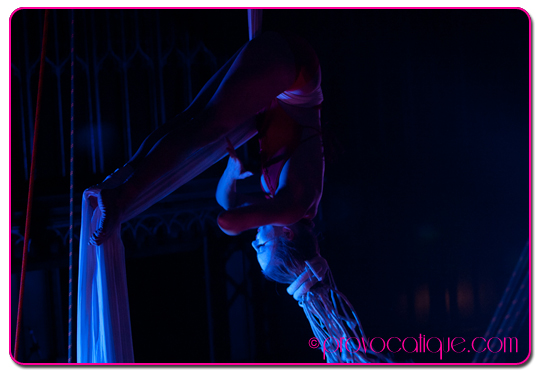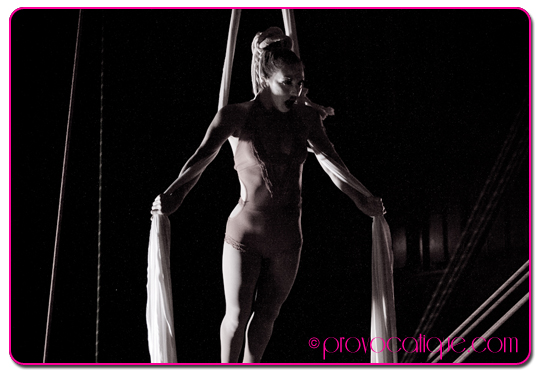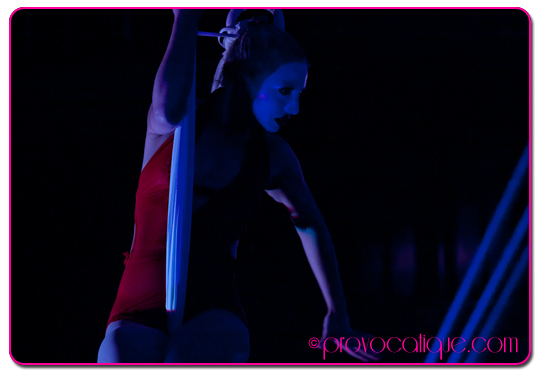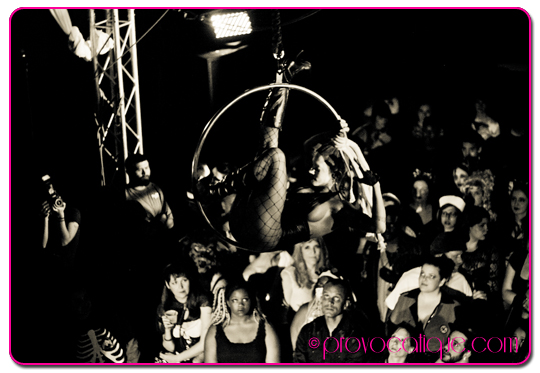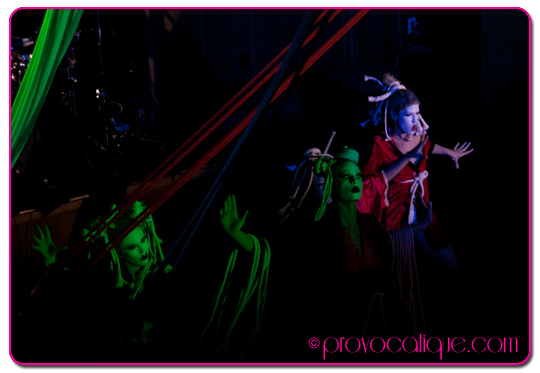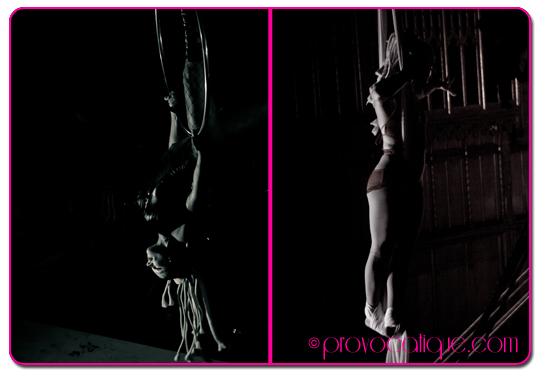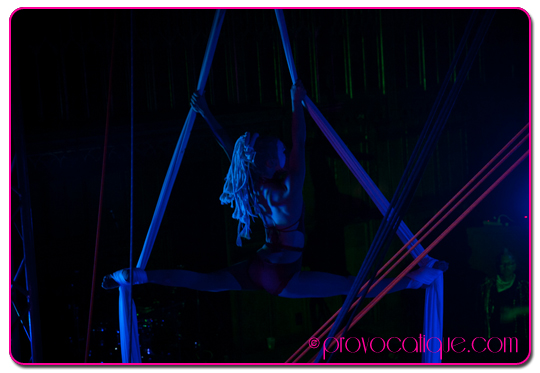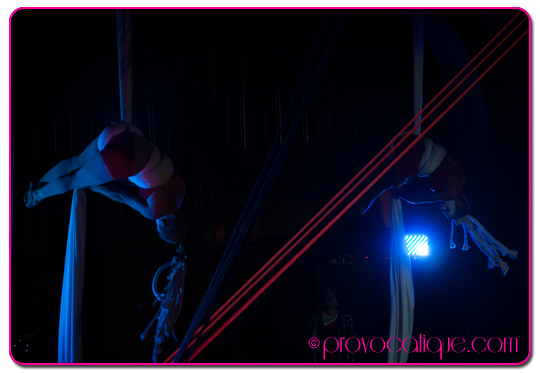 This photo sucks… but I am so impressed by their perfect sync I have to share. I mean come on the silks are the same! Who can pull that off?!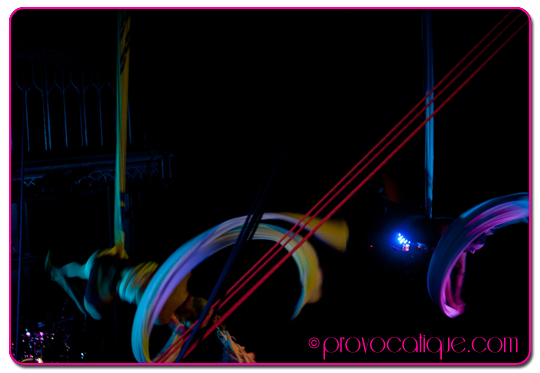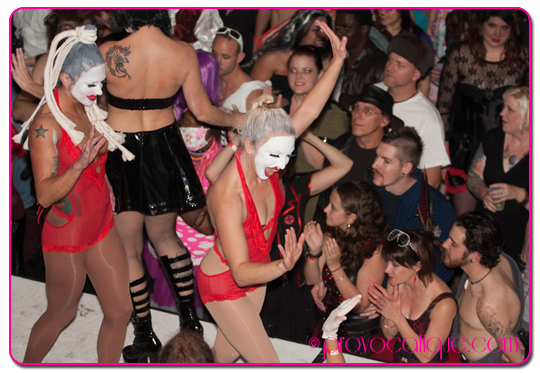 That's all folks! Stay tuned for event photos from the second night of TRAUMA 2011 at The Bluestone November 4th!
Miss the first two pages? Go back to the beginning!

TRAUMA is a great place to catch some suspensions. Mute-one, Jamie mayhem, Dave K, Marsh, Lauren D, Bella Vendetta of The Suspension Artist Collective put on a fantastic show!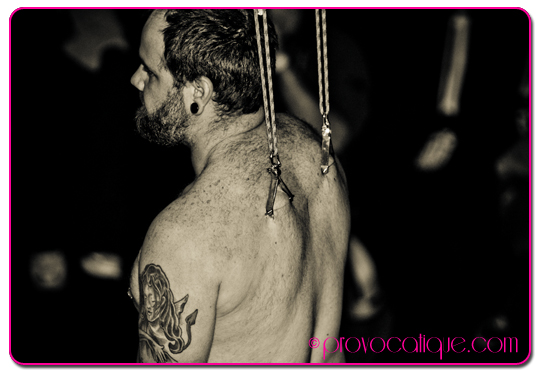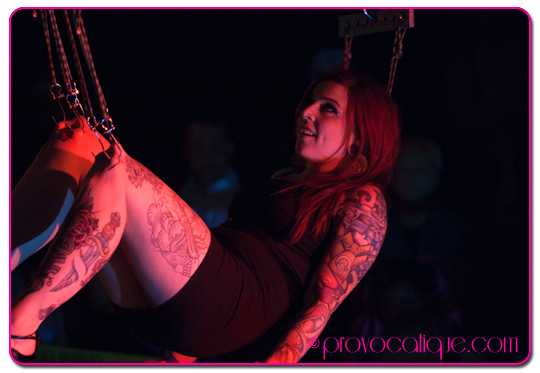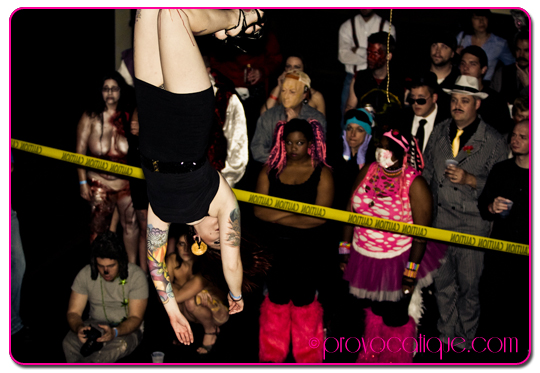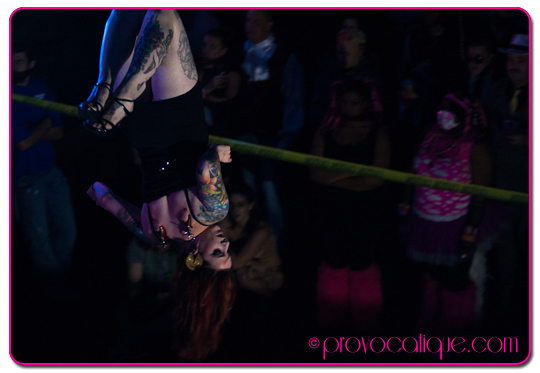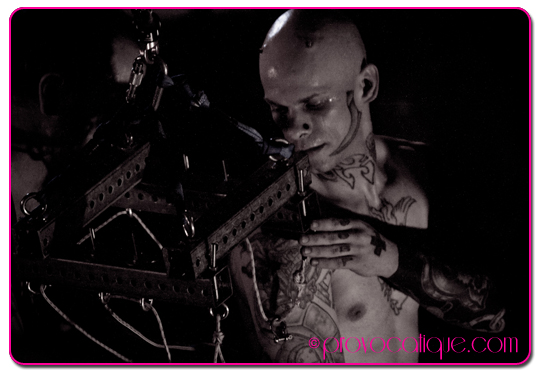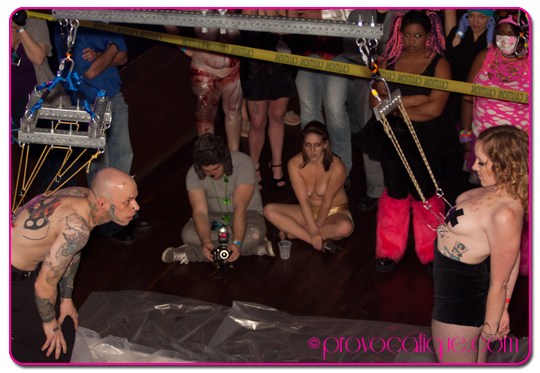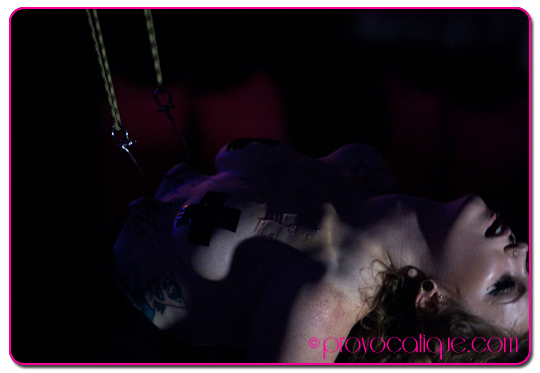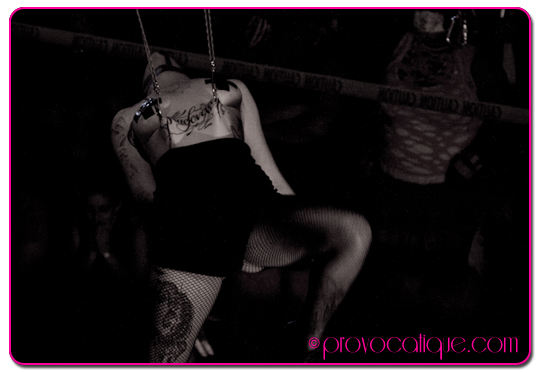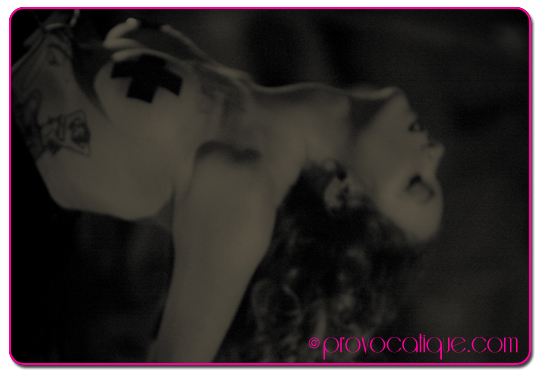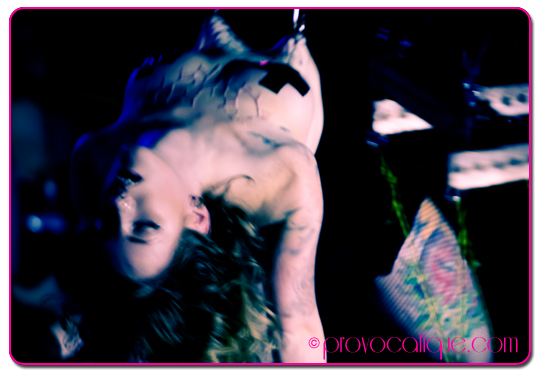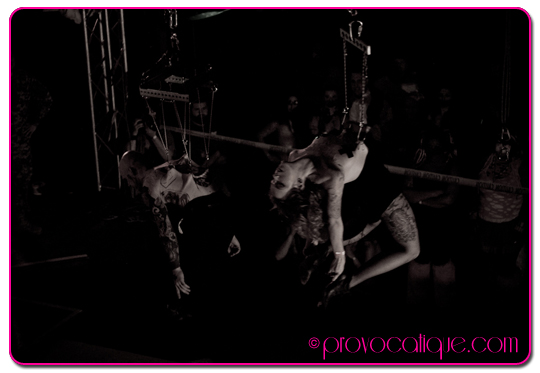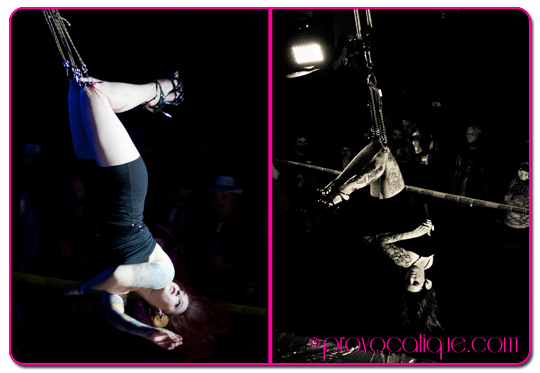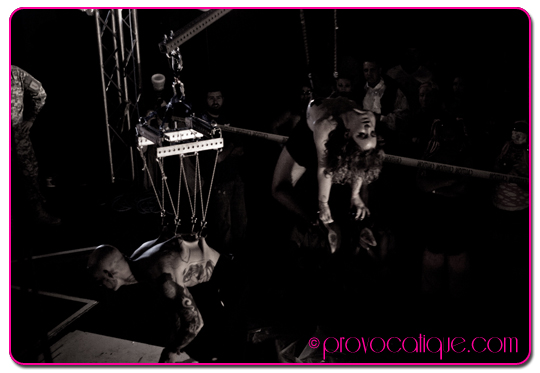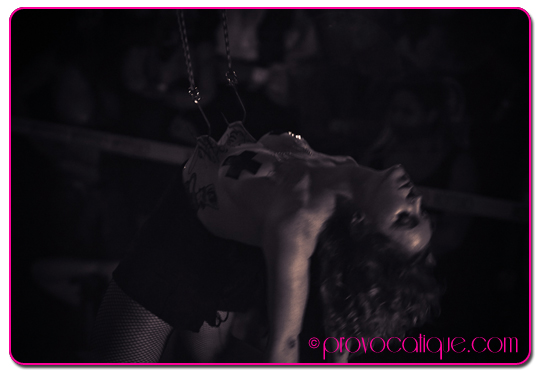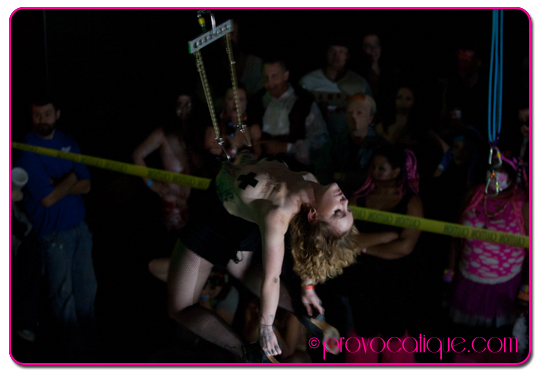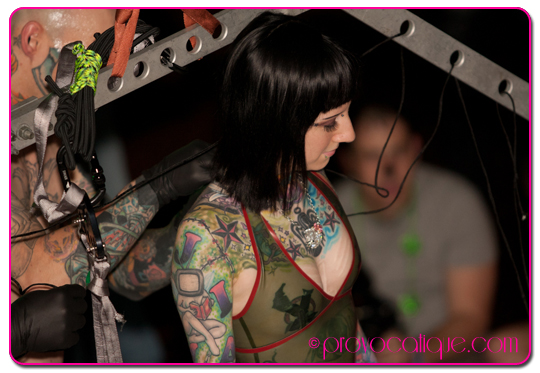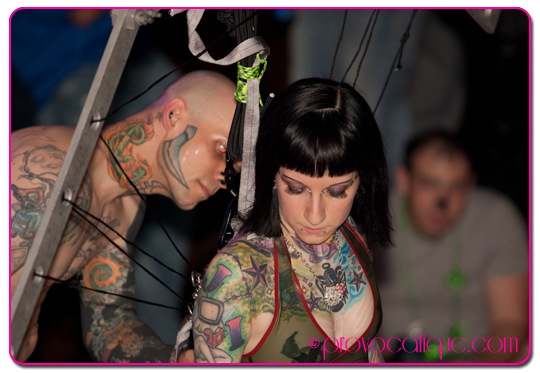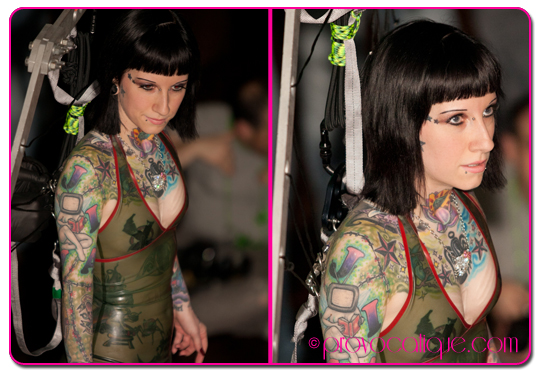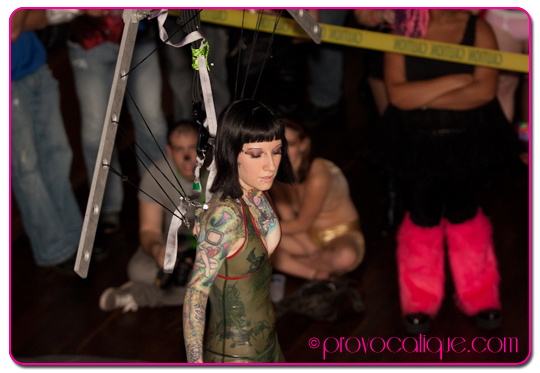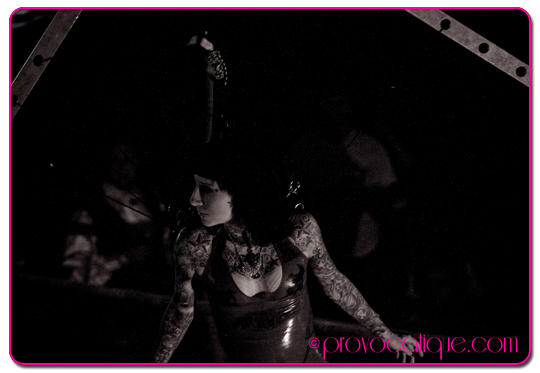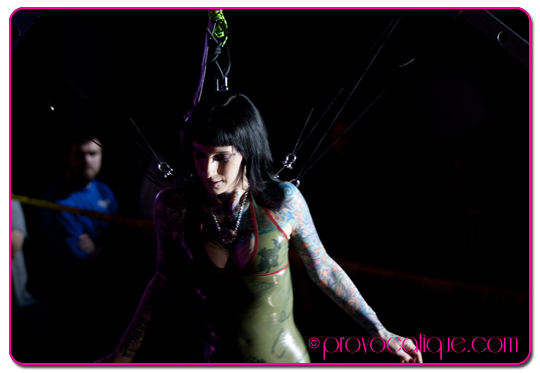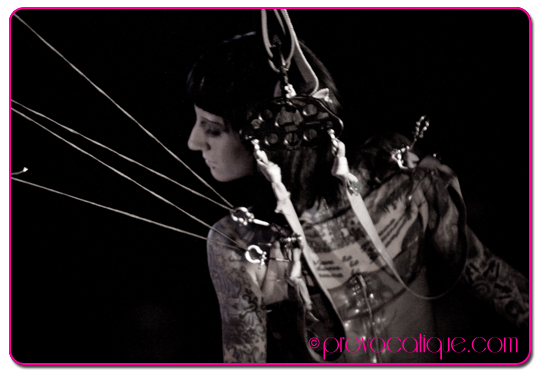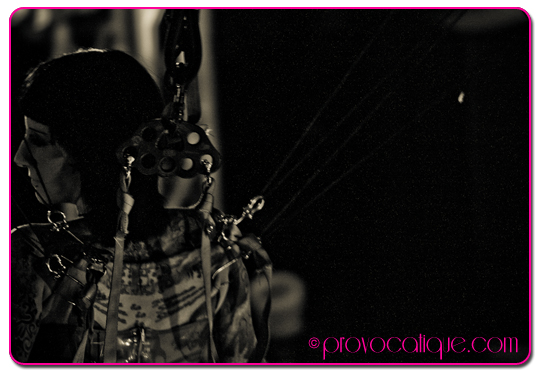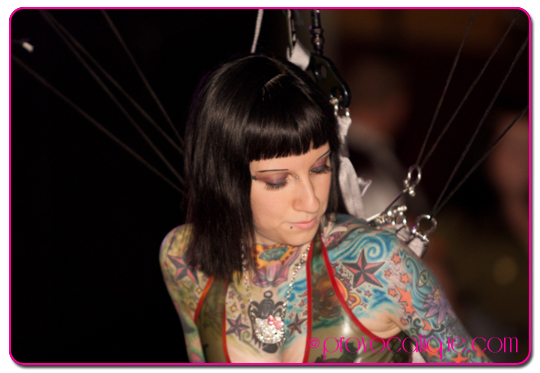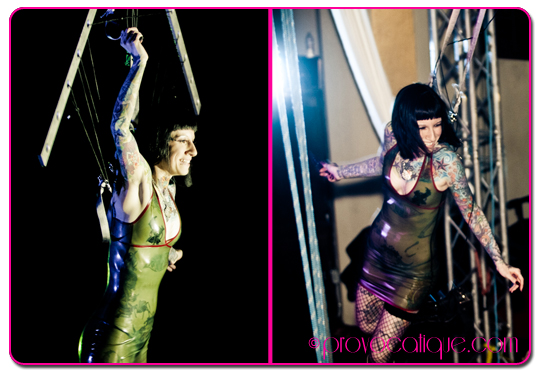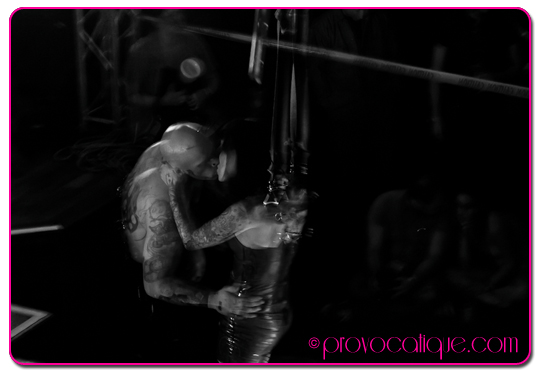 Bella Vendetta is smokin hot – I am sad I didn't get better shots of her suspension. There's always the next show!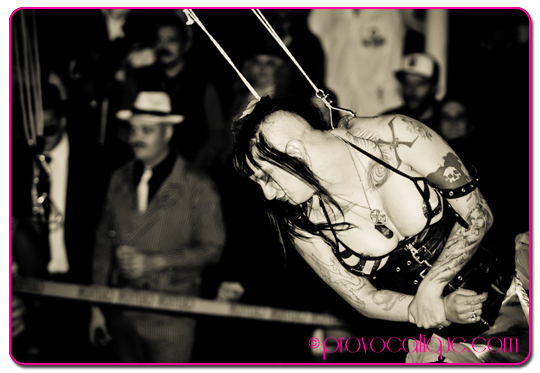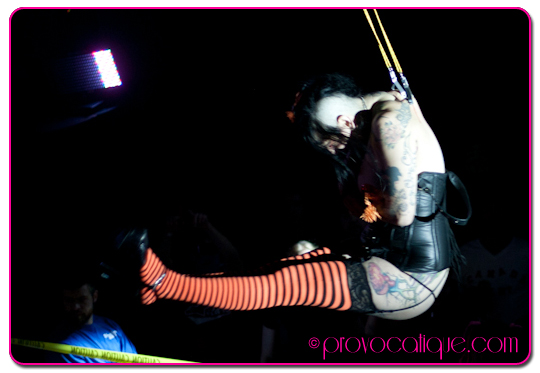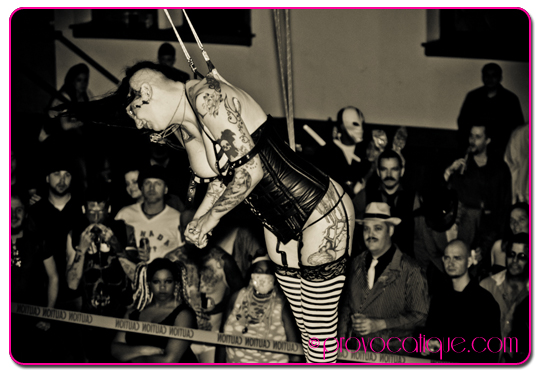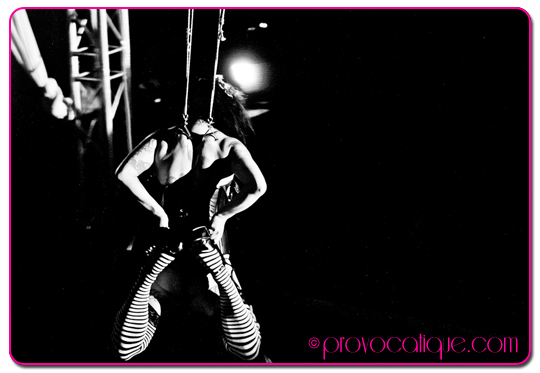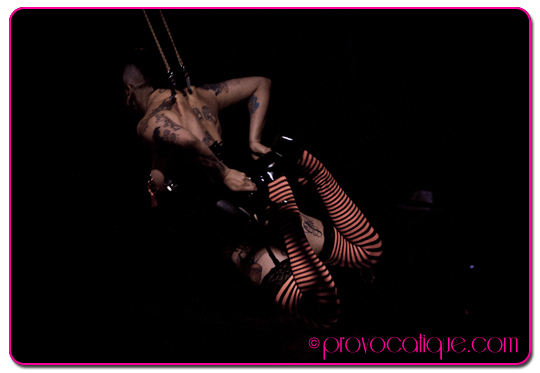 The one on the right is crap, I only posted it because they took the photo at the exact same moment I did and that blew me away. The flare is pretty right?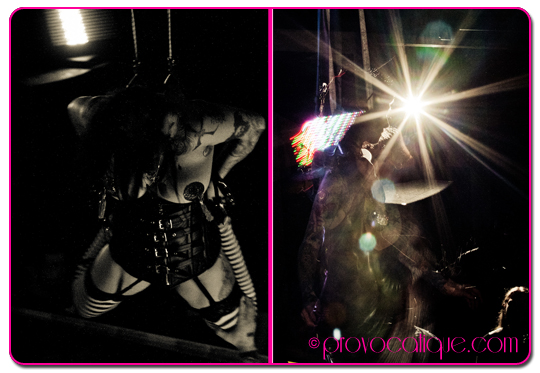 Some fun costumes from the first night…
The man that makes it all happen, and the woman behind him!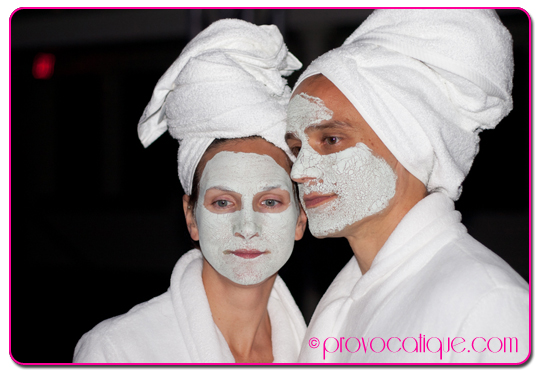 The BP guys complete with dead sea creatures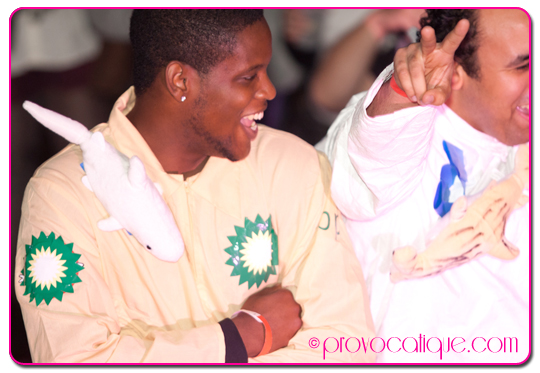 Jim Morrison stopped by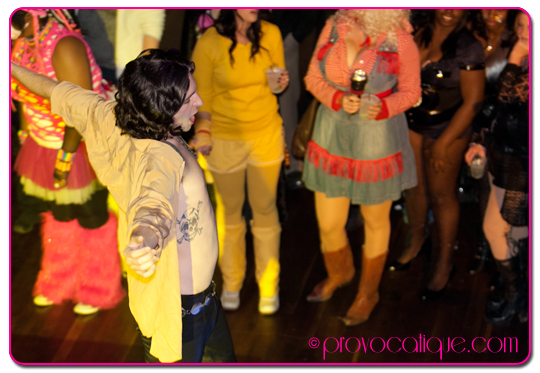 I have no idea… but I dig his costume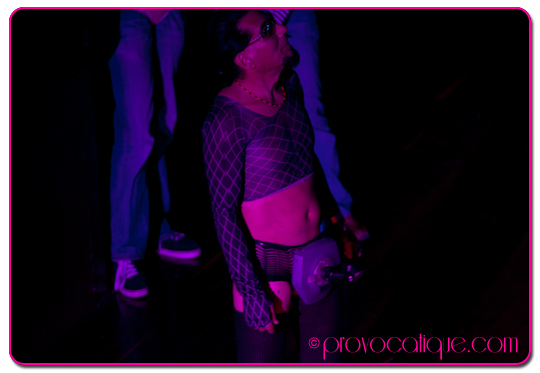 My favorite!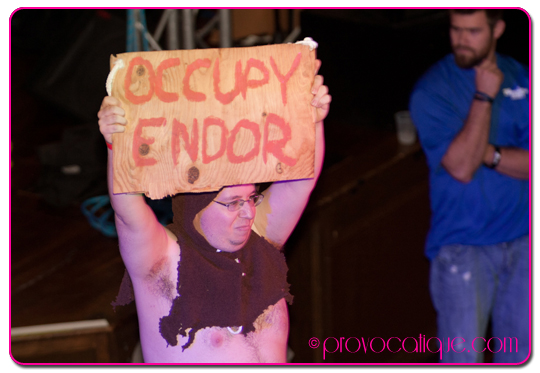 The Pope comes to TRAUMA every year, it's that awesome.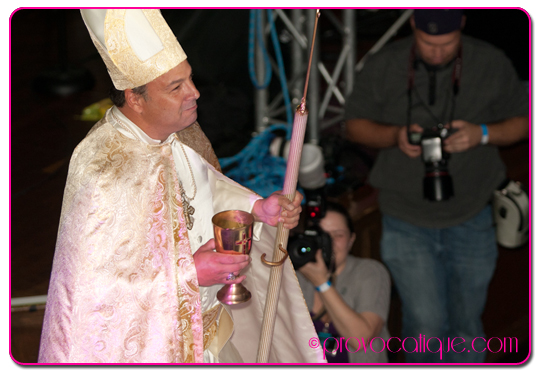 I've got no idea what this is, I think it's a rockstar shrimp. I've searched my lil mind for a pop culture reference but I'm coming up dry.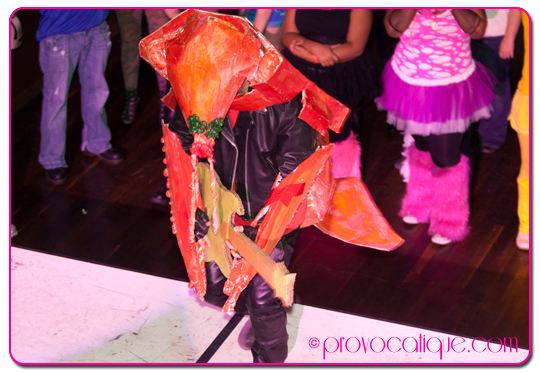 Random partiers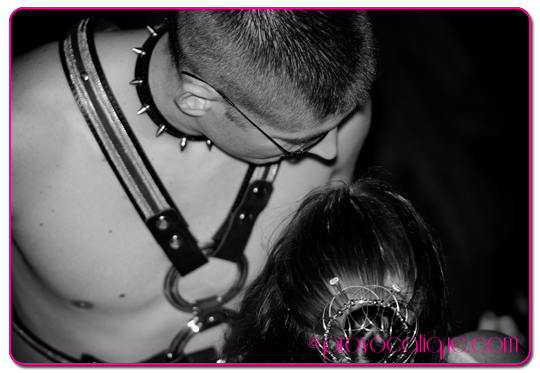 This girl was glowing all night loved it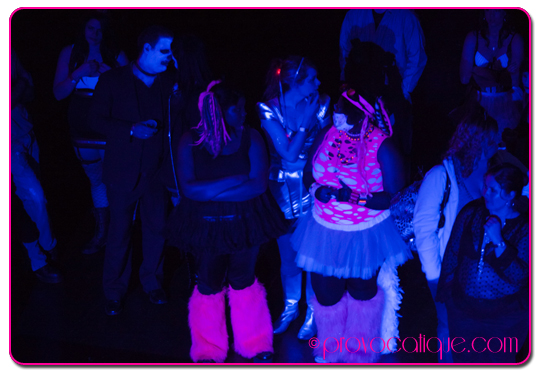 I took this photo because of the shadow, then found out I knew the guy!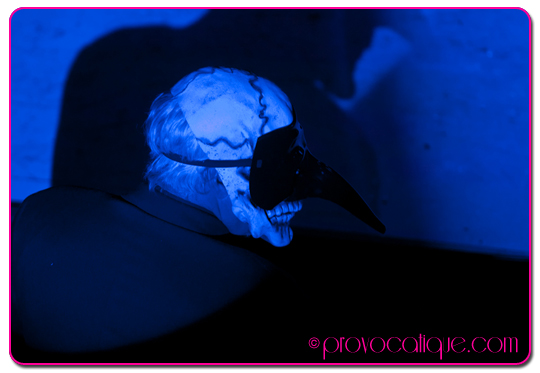 She's on stilts… too bad I was more focused on her boobs. Thats my  job!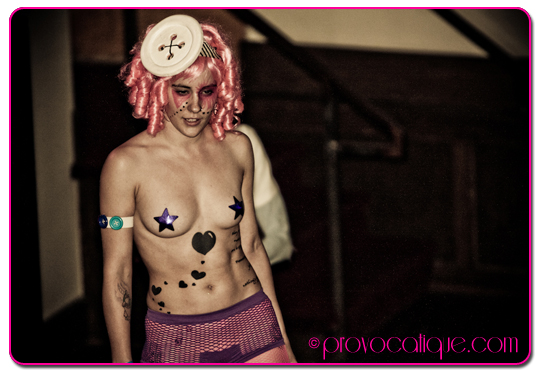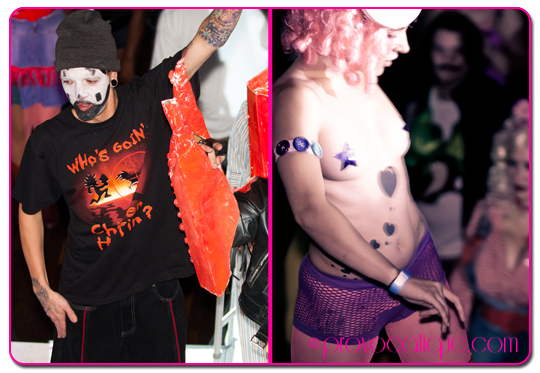 Super sleuths!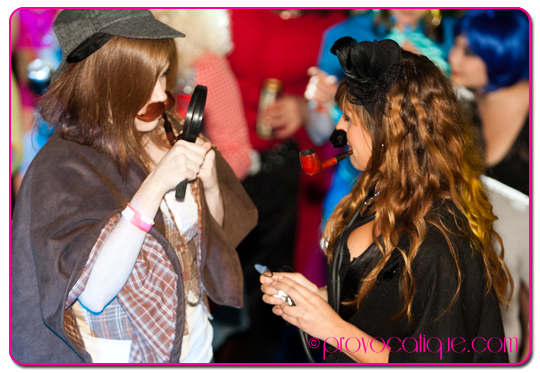 They had an aborted demon baby strapped to his back. Try as I might I couldnt get a shot of it. Its head spun and it had glowing red eyes!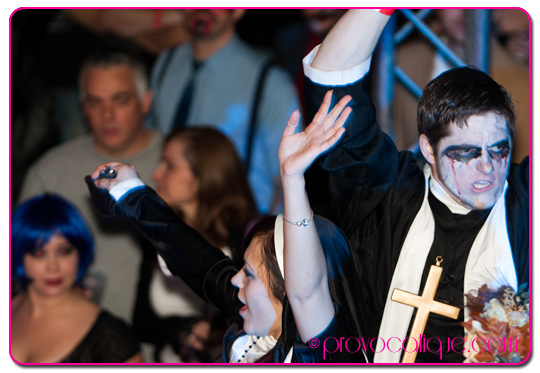 Bunny emcee Lars made the costume contest loads of fun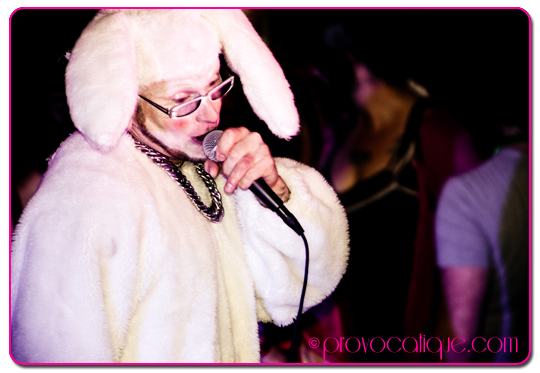 STILL more photos….

Miss the first round? Swing by the original post:

TRAUMA Columbus celebrated it's 10th anniversary this year at The Bluestone. The party was not one but TWO days this year! Here is round one of photos from the first night October 27th 2011.
Fabulous body panting by Coreroc and some of the fiercest posing I've ever seen!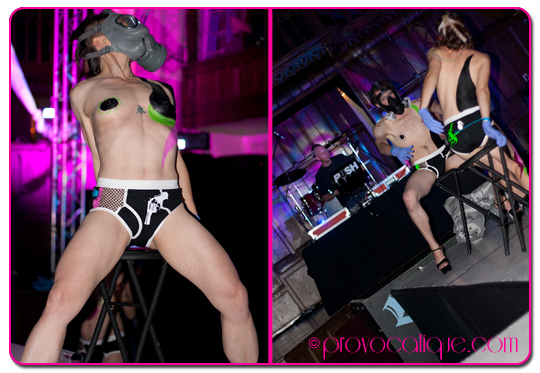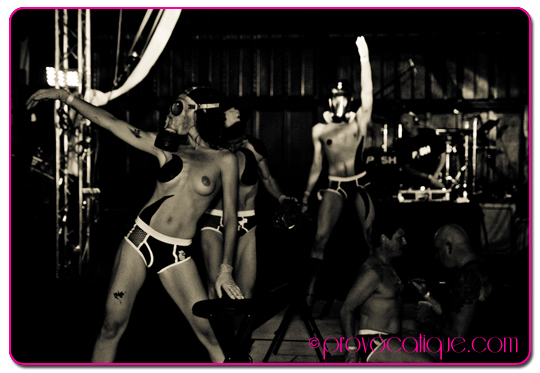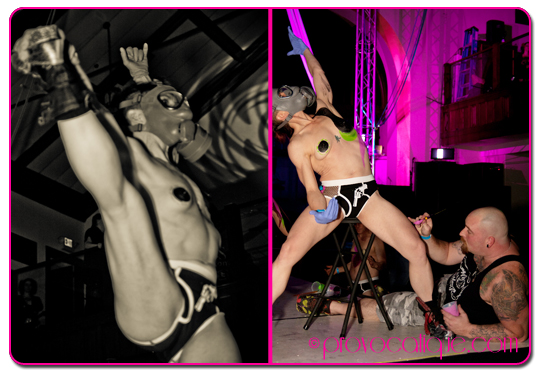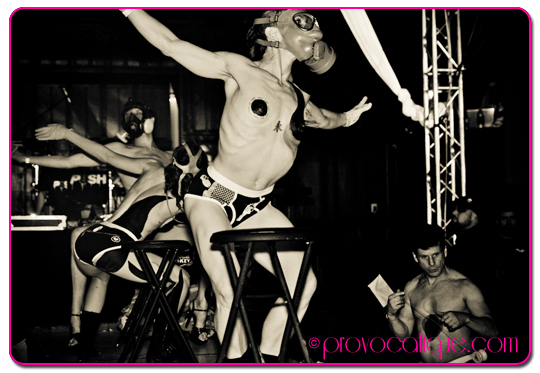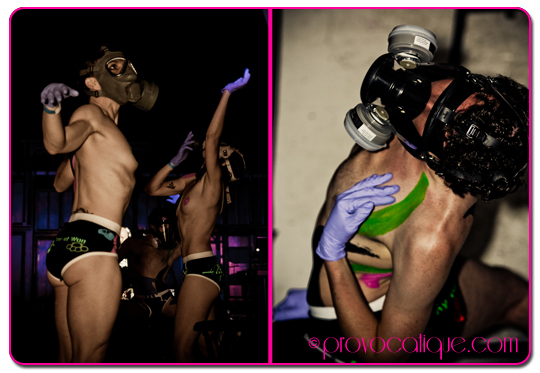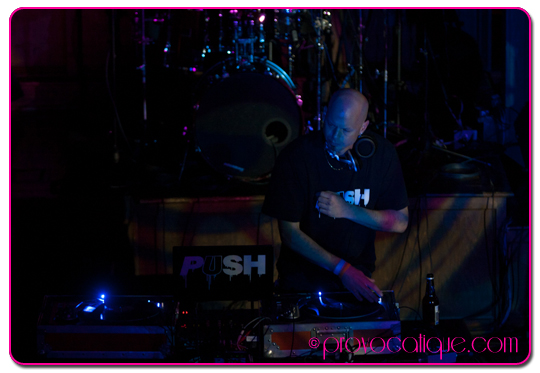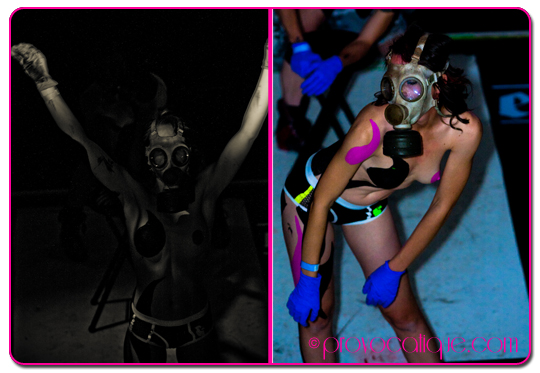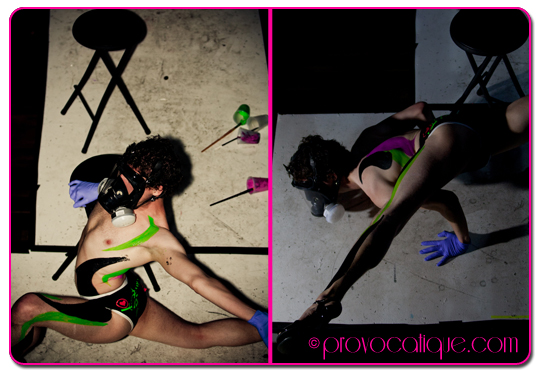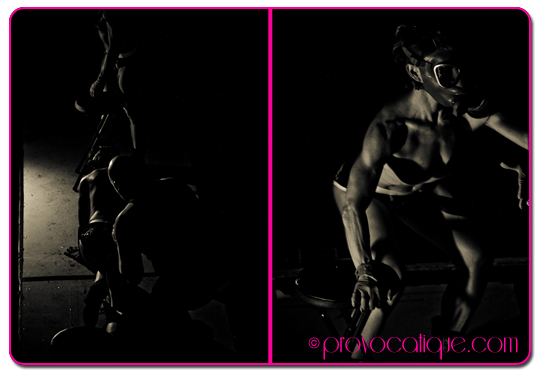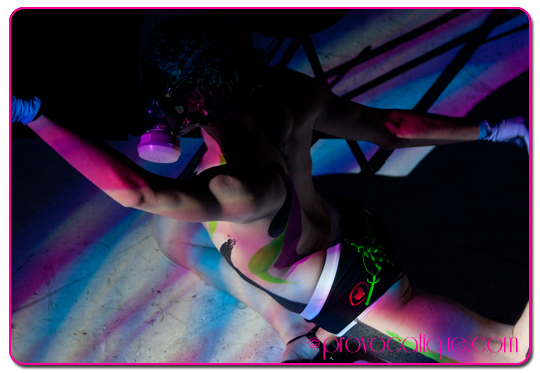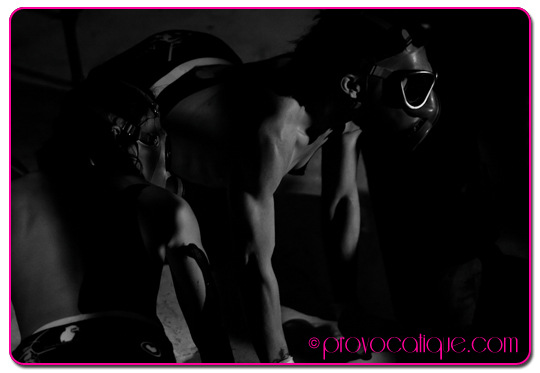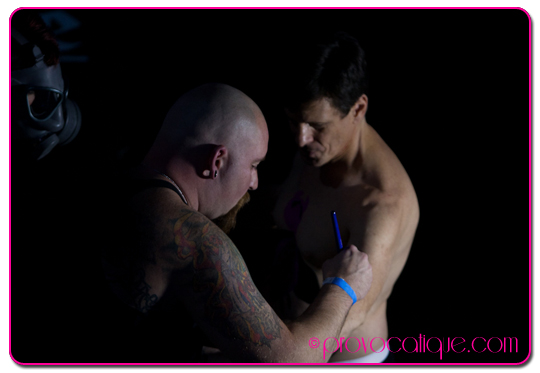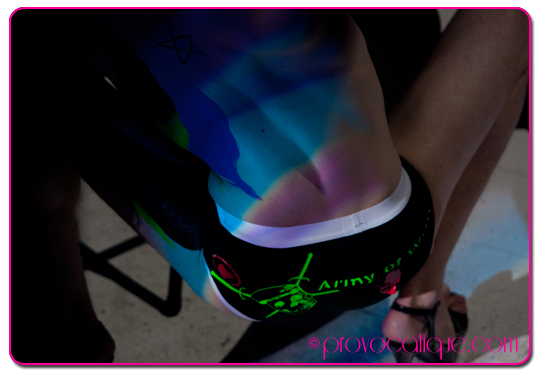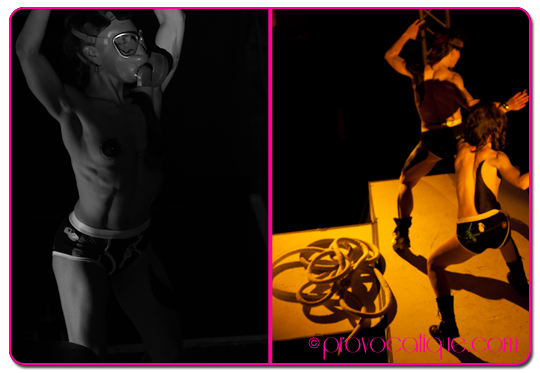 The Bloody Messy Girls fashion show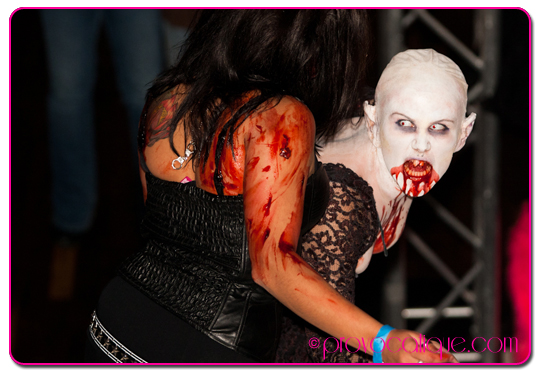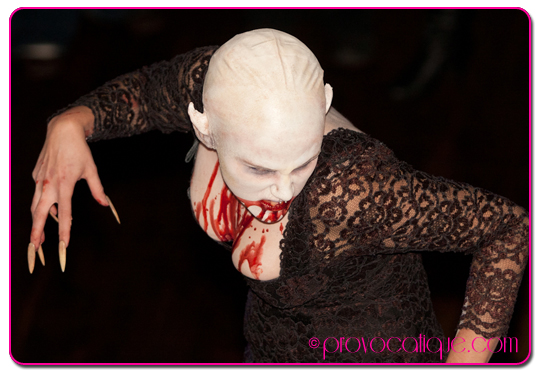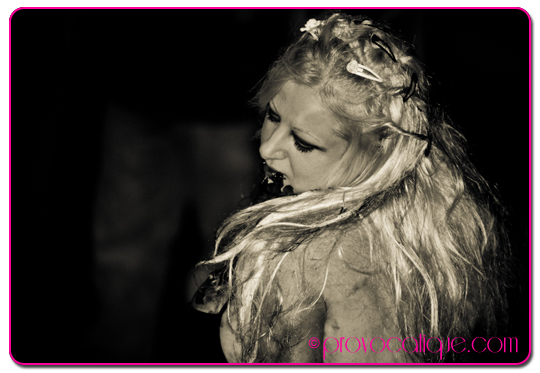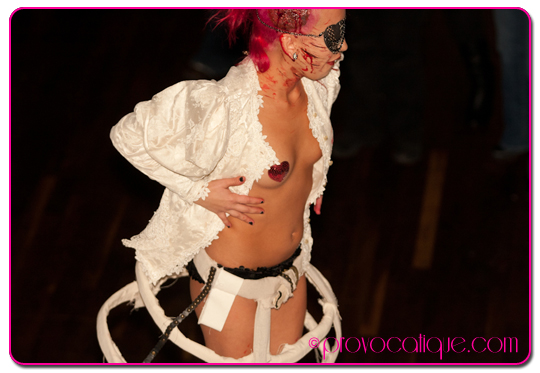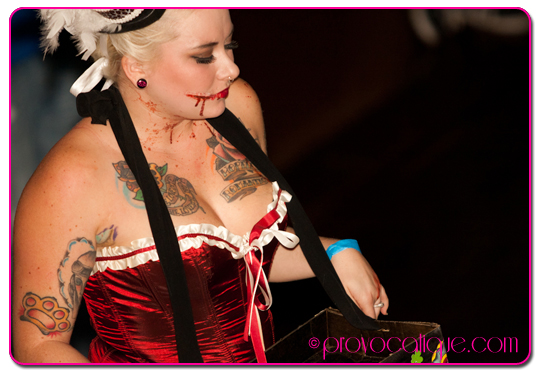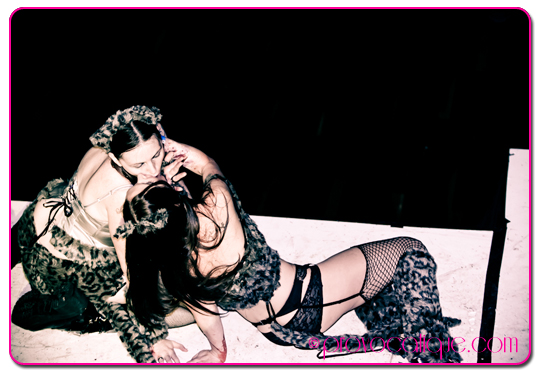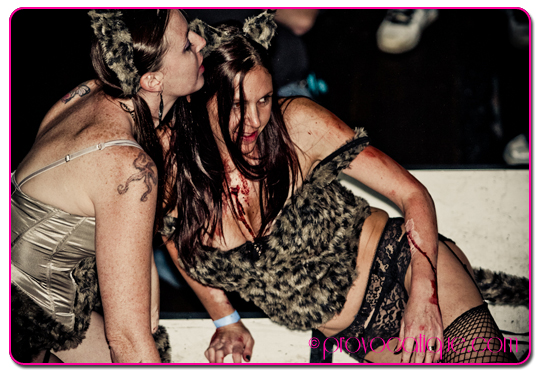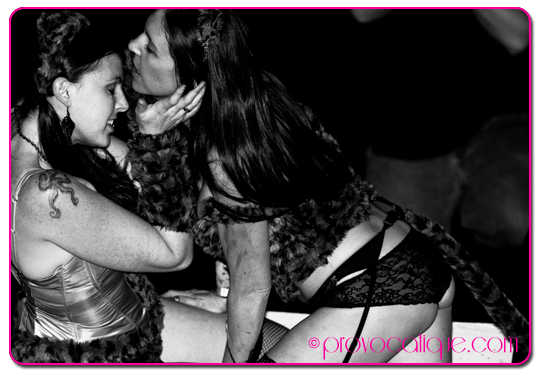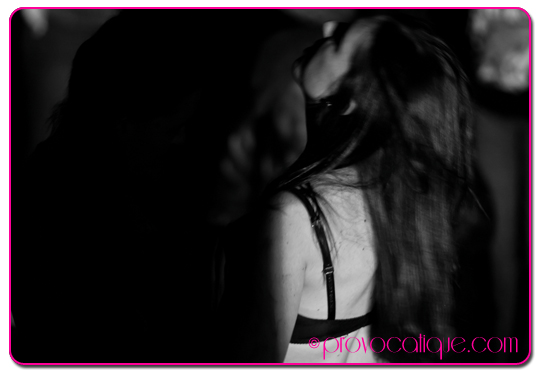 The Dolls of Evolved in body paint by Living Body Art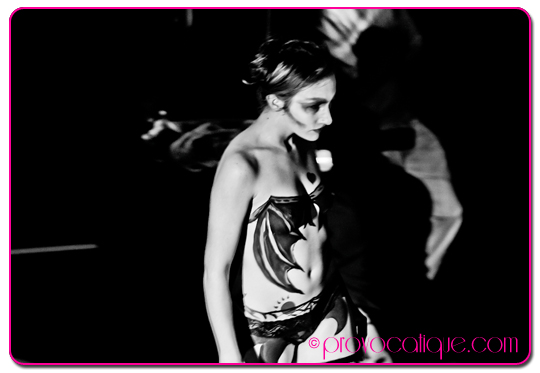 Photo on the left is painting by Cloudhaus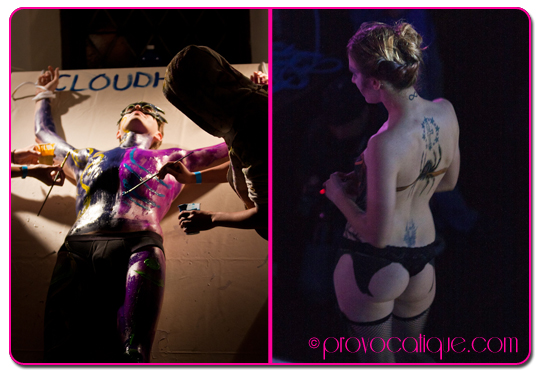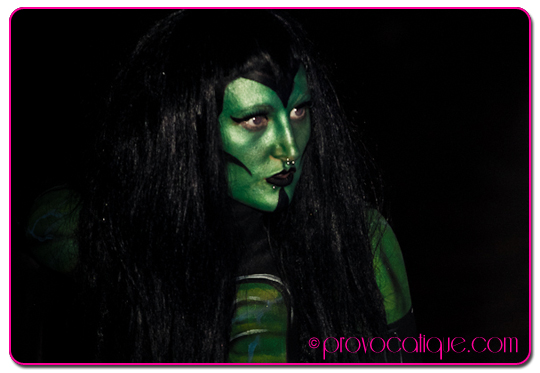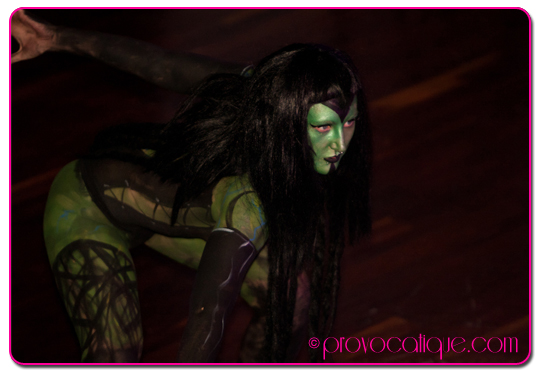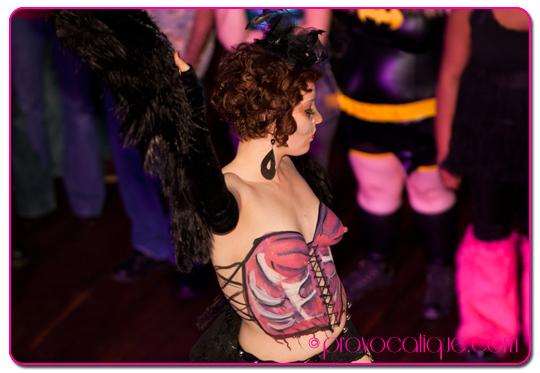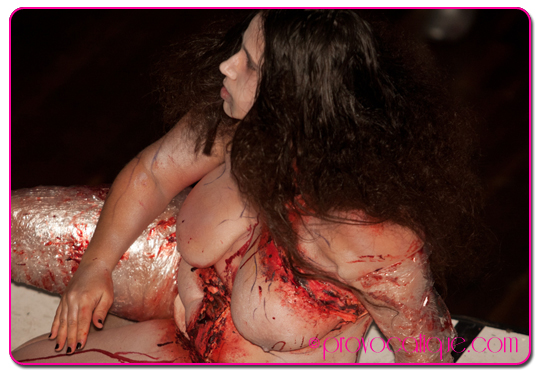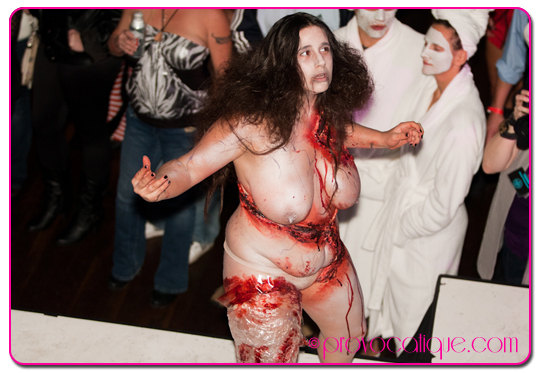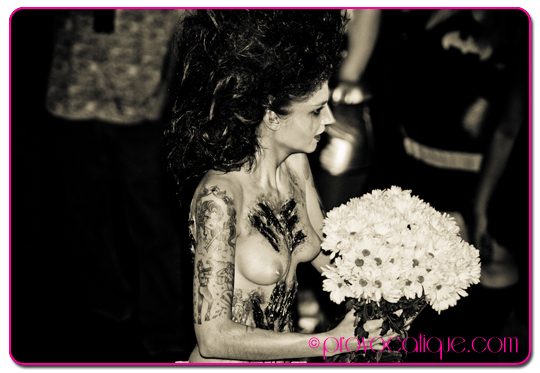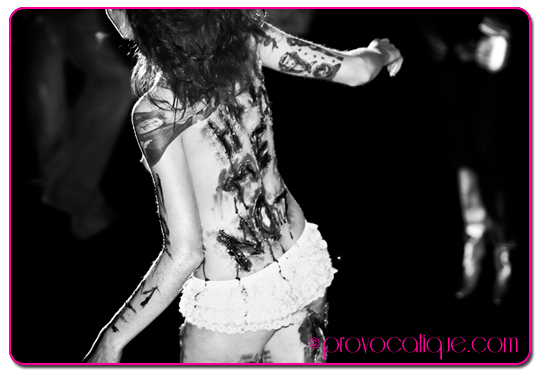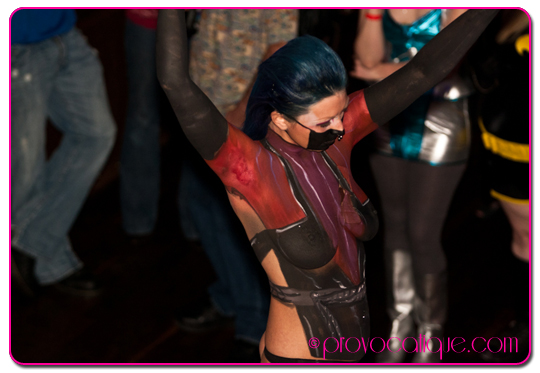 Viva! and the Velvet Hearts put on a fantastic show as always!
Cherry LaVoix did a little Black Betty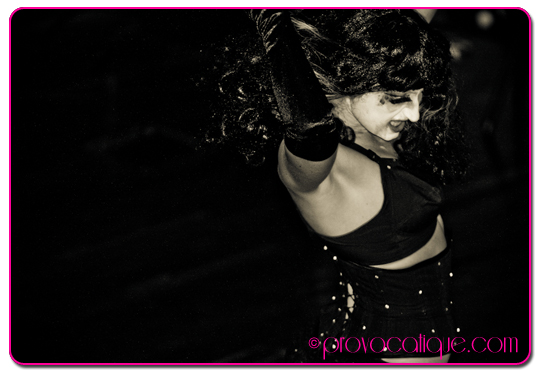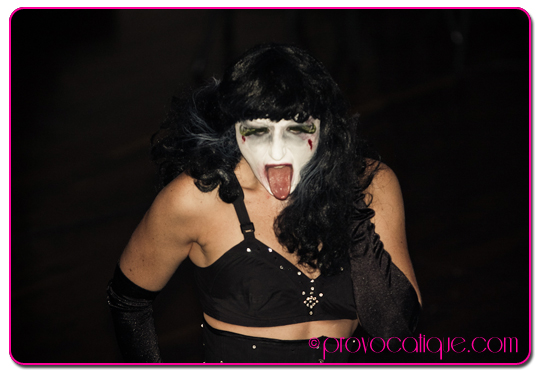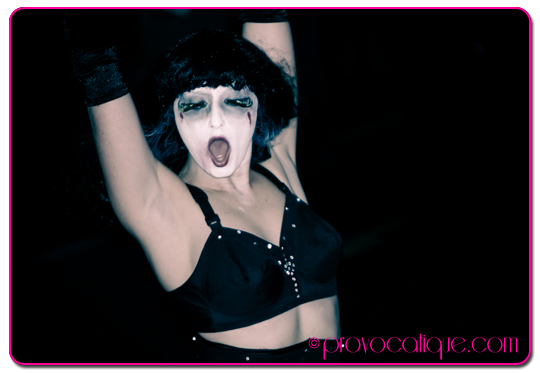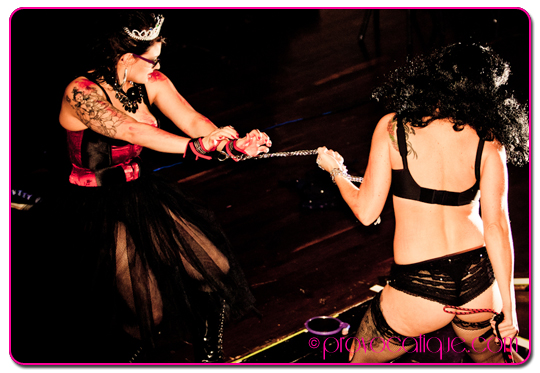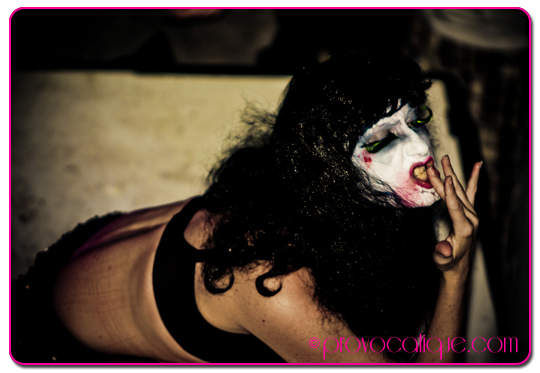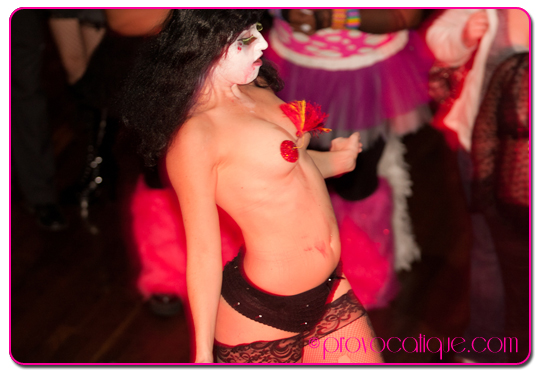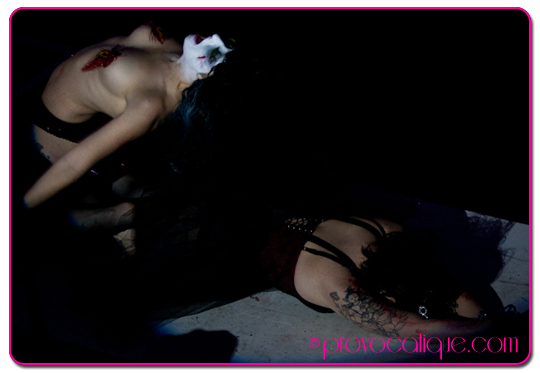 Gendera Faulkner was a naughty naughty housewife with Cole Harmoni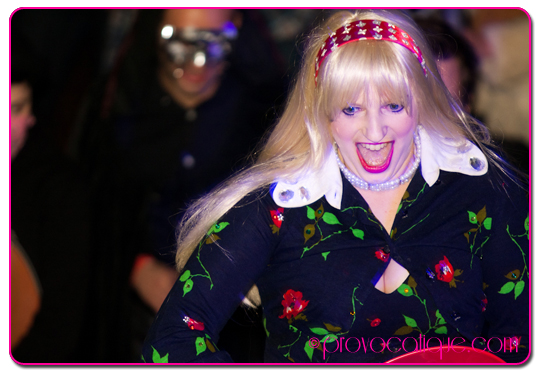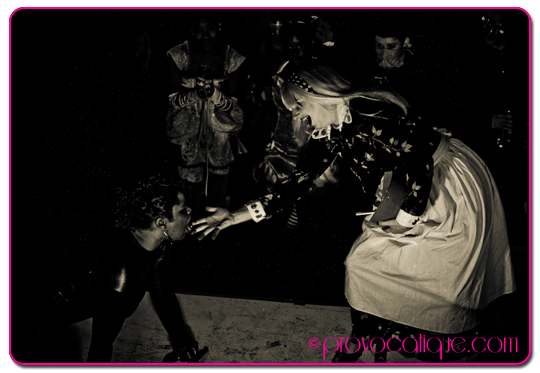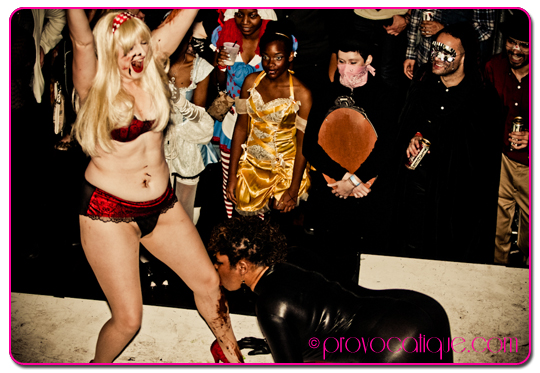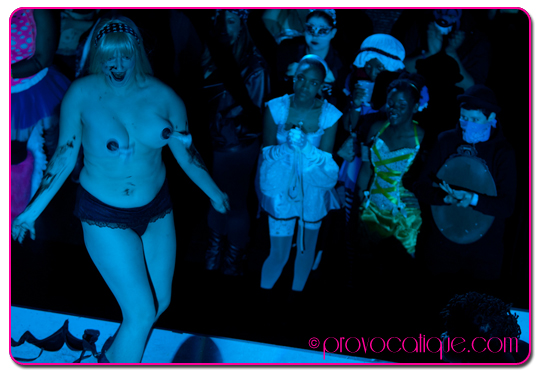 Can I just say how impressed I was that she kept twirling while having frosting licked from her cleavage?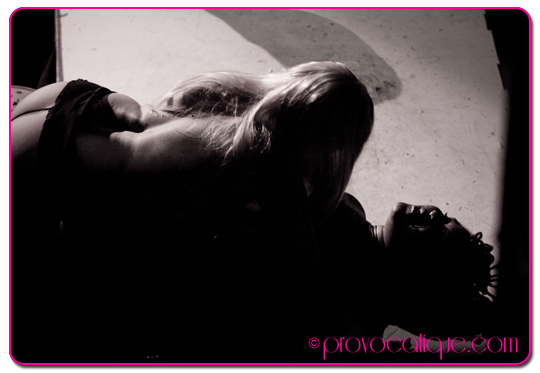 Miss Theresa did a Puscifer song so I was instantly her biggest fan!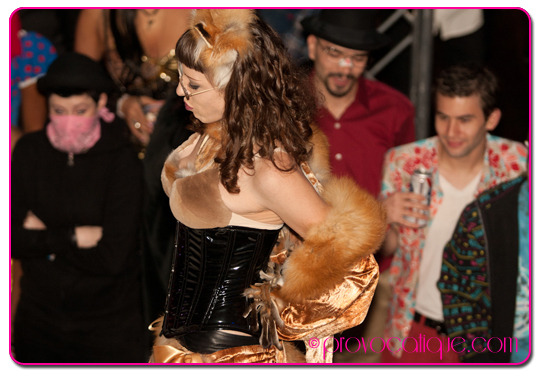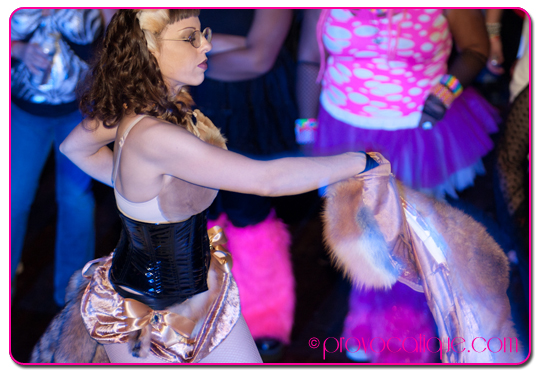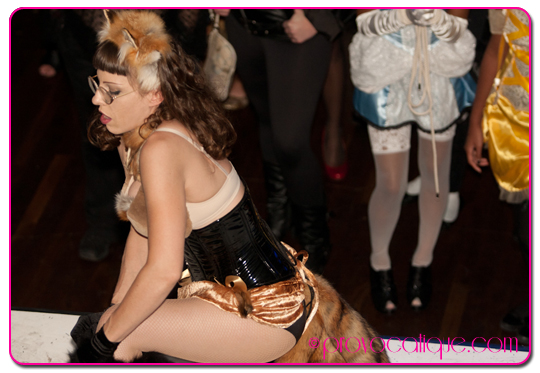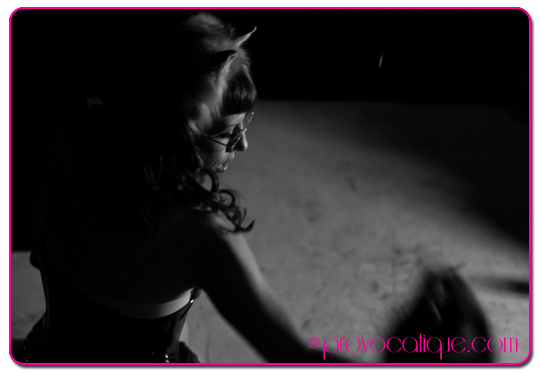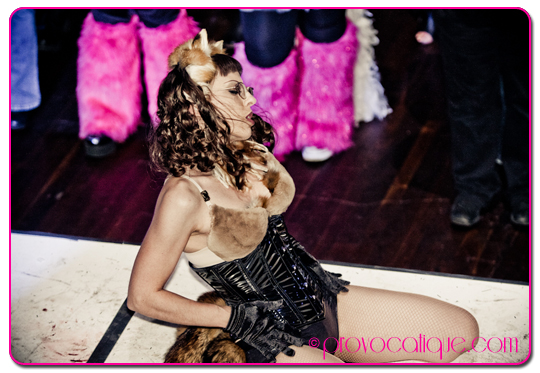 That poor bunny. Or maybe not… it did get done in by one hot fox!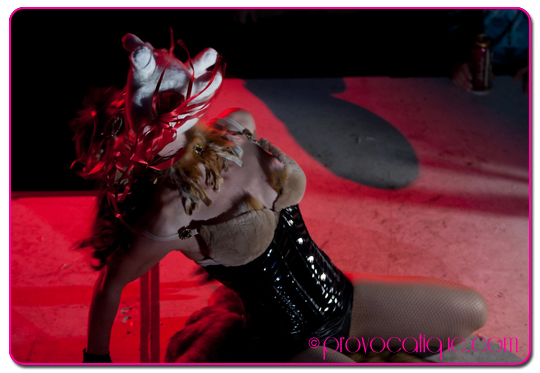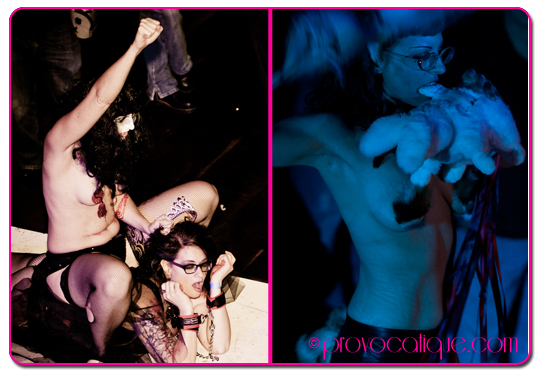 Viva! was a vision in Sugar Kitty Corsets couture as Medusa!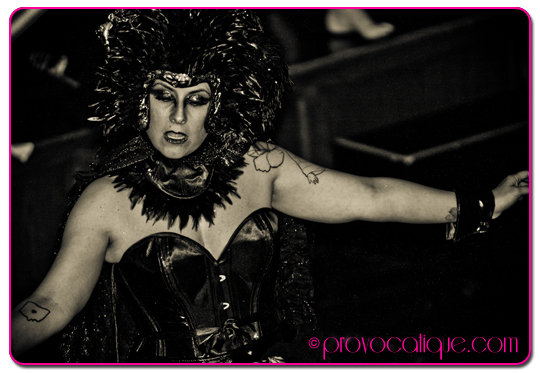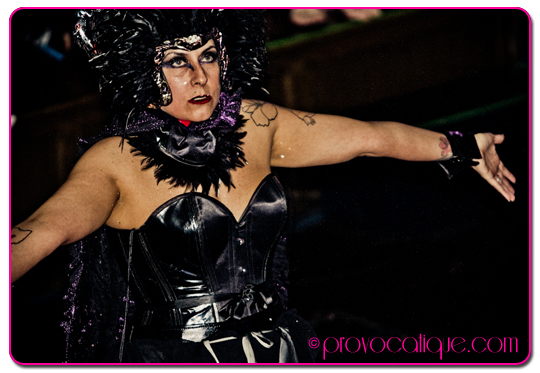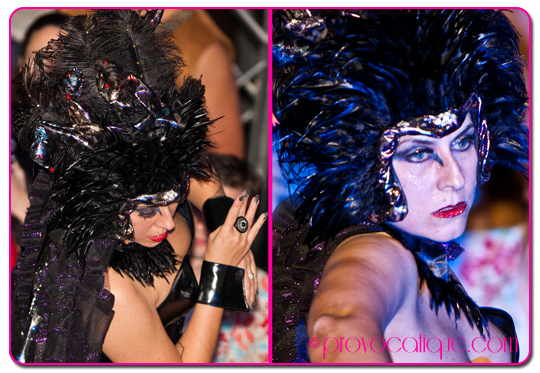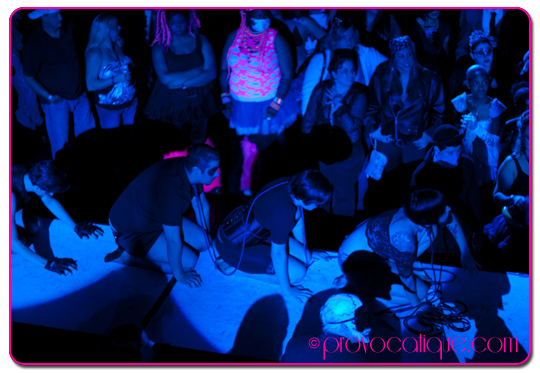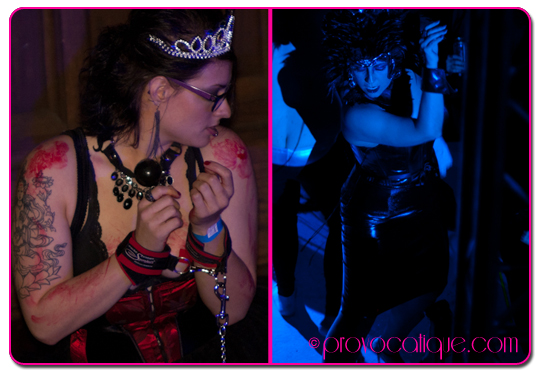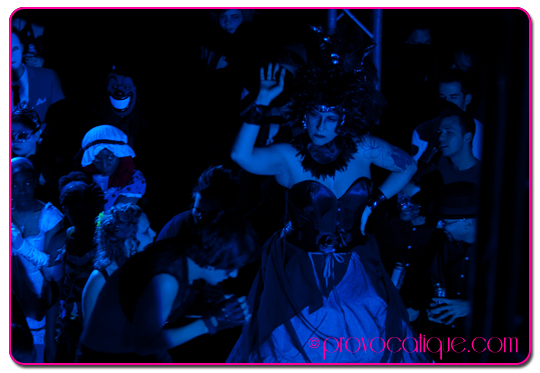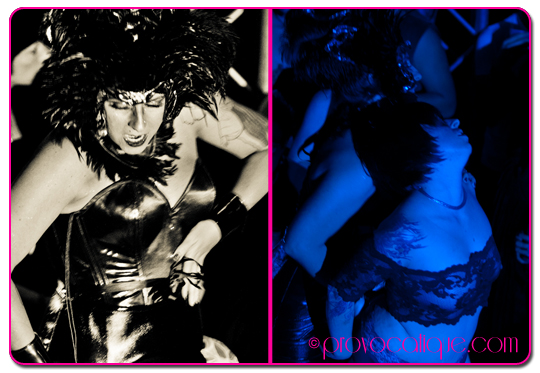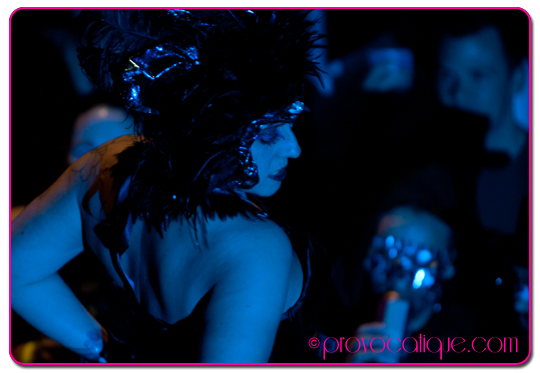 Hundreds more photos!