June 4, 2011
I want to point out that another photographer in Columbus ripped off my idea for this photo shoot. All the way down to how we posed. Within weeks of my posting these on Myspace I was getting emails from people telling me someone else copied my photos. If you've seen them, you may wonder who did it first – and my pictures came first. The knock offs were poorly lit, poorly executed, poor excuses for the originals. I don't believe in blasting people online so I say no names – but if YOU the photographer happen upon this post YOU should be ashamed of yourself!
With THAT out of the way…
This is myself and my husband. I am sharing these with my viewers because it's important to me to show people that I participate in what I sell! It is also an example of the fact that you do not have to be a Playboy centerfold or Calvin Klein model to take sexy couples photos! My husband and I are normal every day people, with fat, and scars… but we still look beautiful together in these shots. Why? We love each other! The emotion comes out, because that's all thats there. These photographs are not about fashion, razzle dazzle, or even the fact that we are naked! They are about two people in love.
These were shot with three gelled lights. One was red, one was blue, one was purple. The color is not manipulated, the images look how they did out of camera.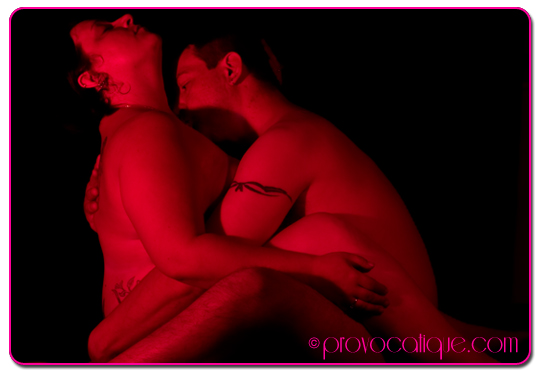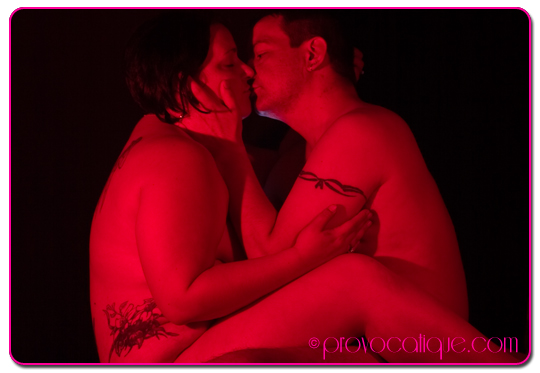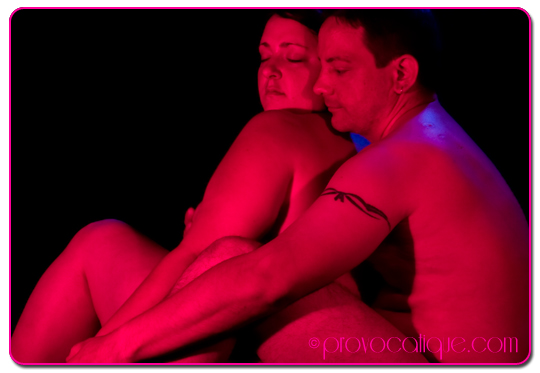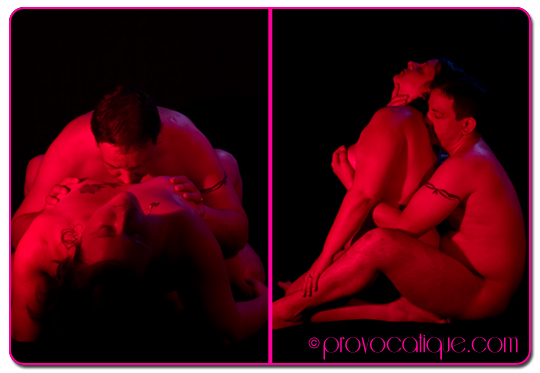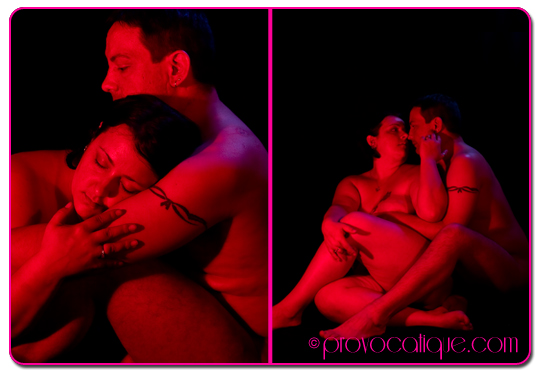 Want to do a sensual couples shoot with your partner(s)? Check out these photo shoots:


May 29, 2011
Portrait photography involving two people in love does not have to be boring, or standard. Maybe you are newly engaged, but dread the standard "say cheese" engagement portrait. Or maybe you don't need a special occasion, you two (or more!) are in to each other and look hot together – what more excuse does one need for fabulous photographs?
Names withheld for privacy – Duos Two!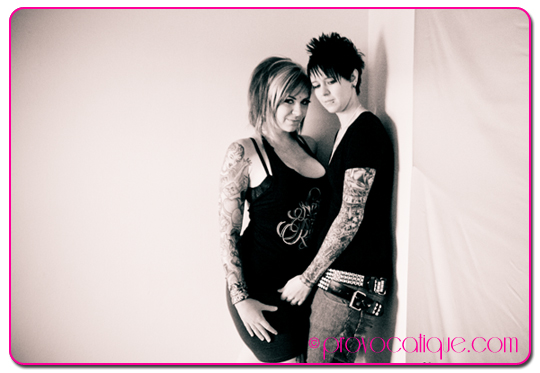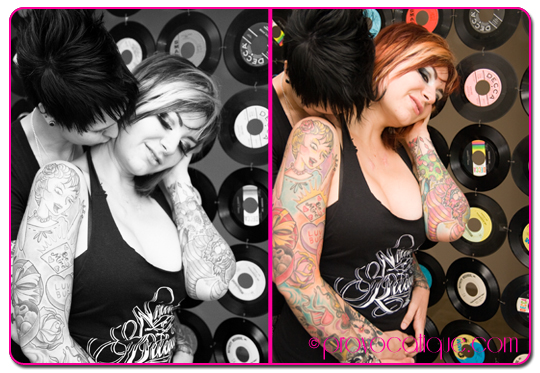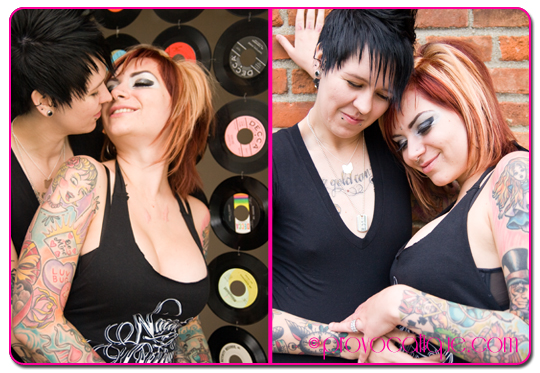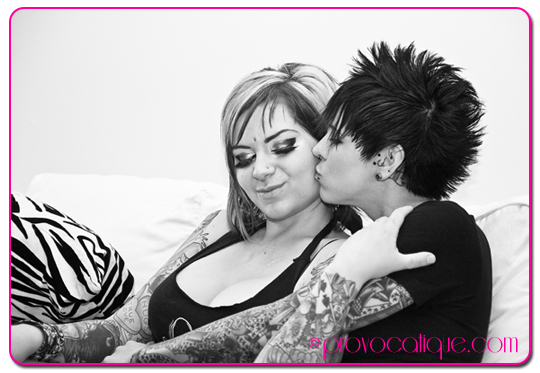 Are you part of a hot couple who wants to get some portraits taken that show off just how hot you are? Check out the Menage session page: