October 29, 2011
TRAUMA is a great place to catch some suspensions. Mute-one, Jamie mayhem, Dave K, Marsh, Lauren D, Bella Vendetta of The Suspension Artist Collective put on a fantastic show!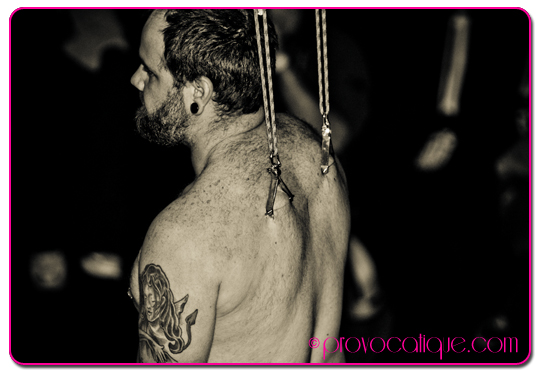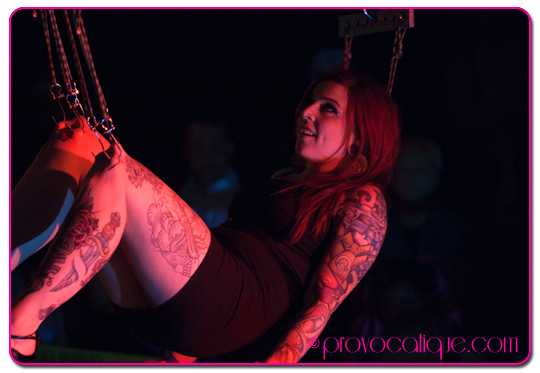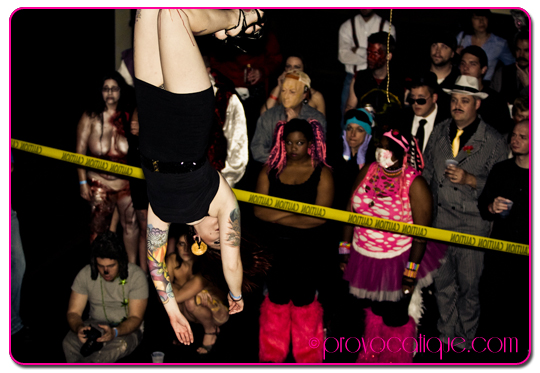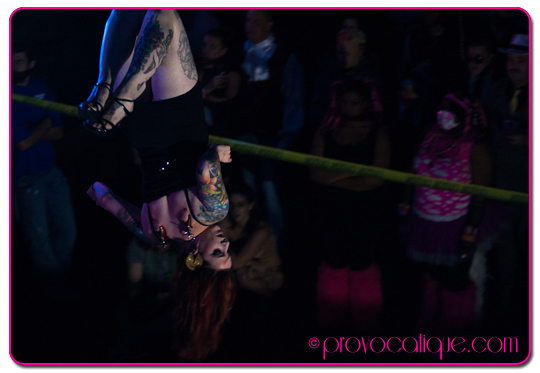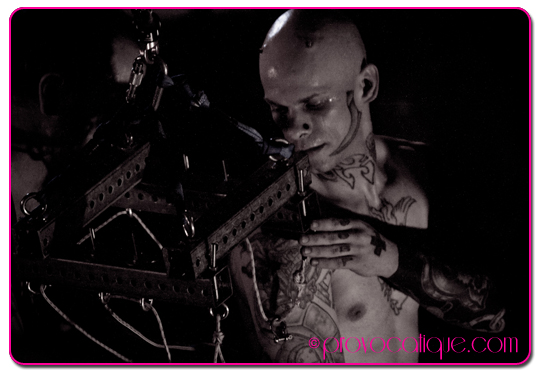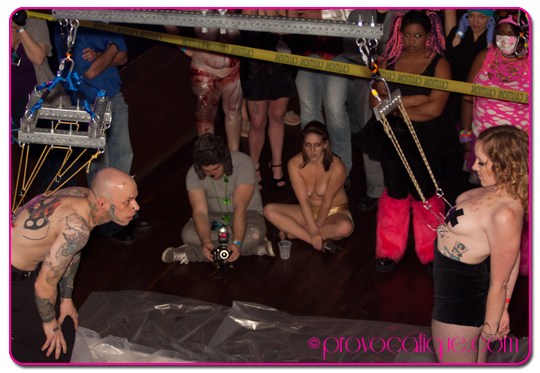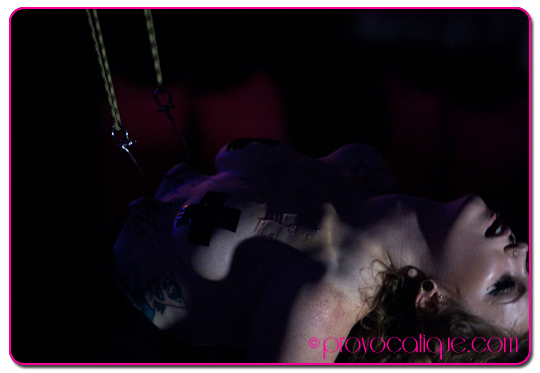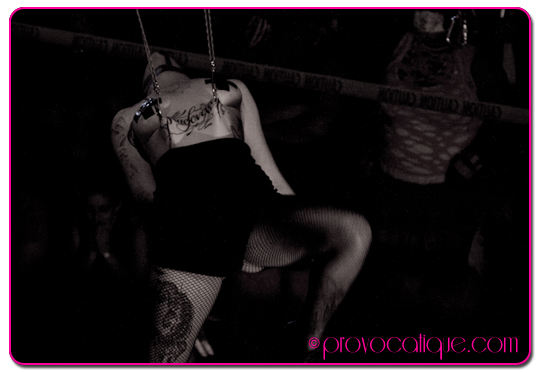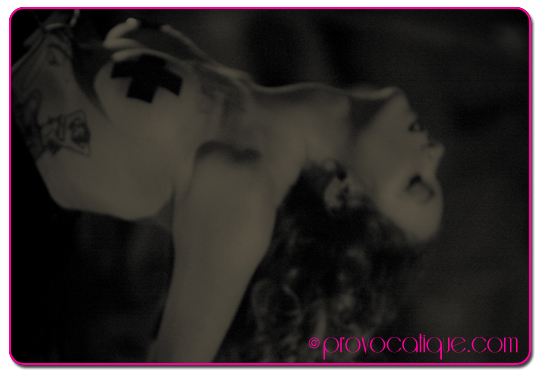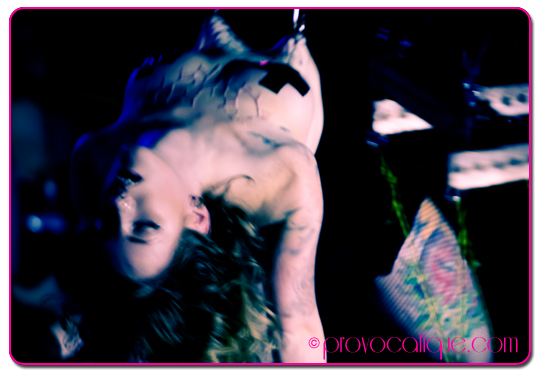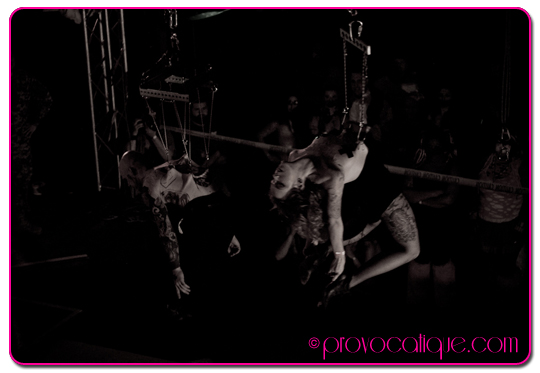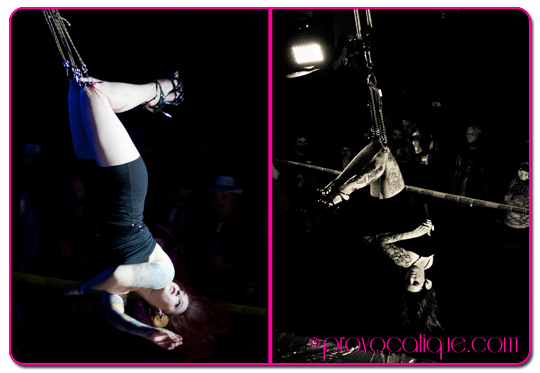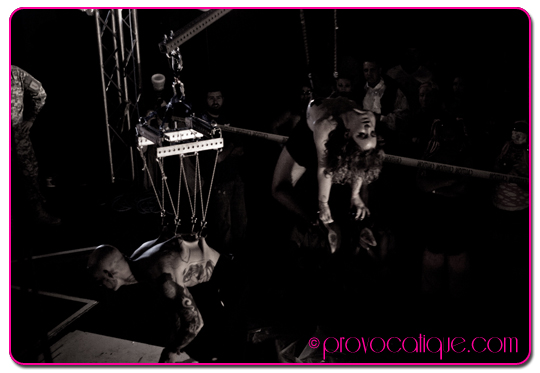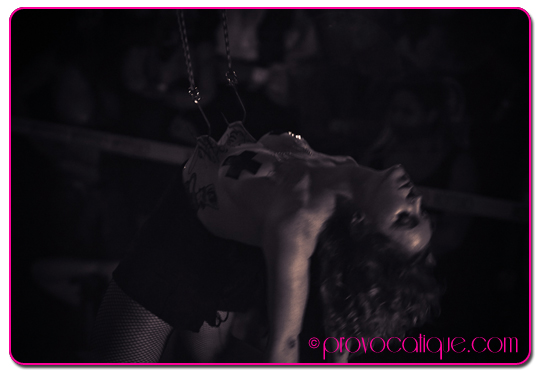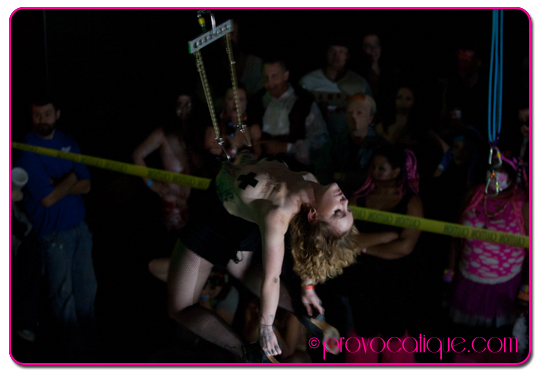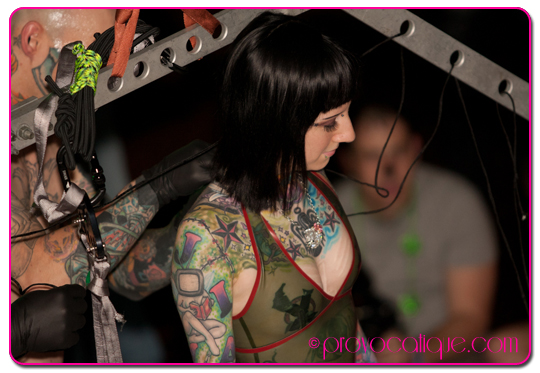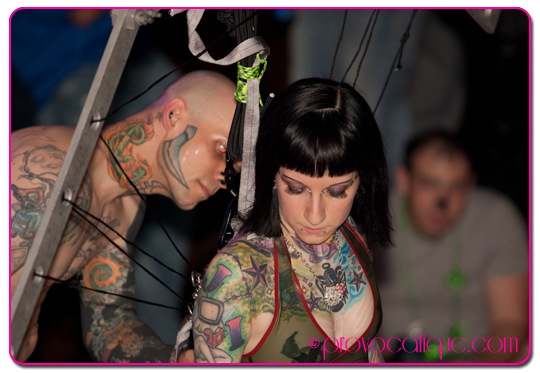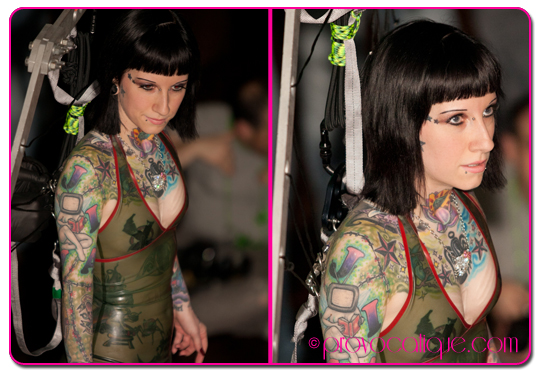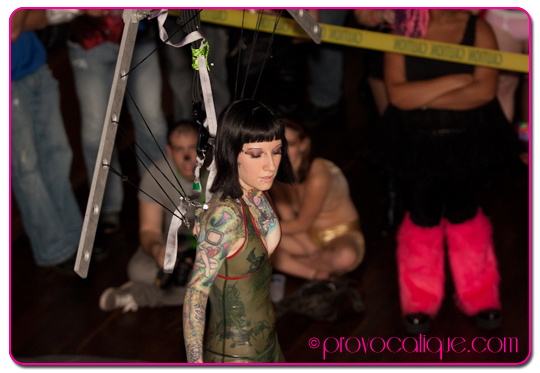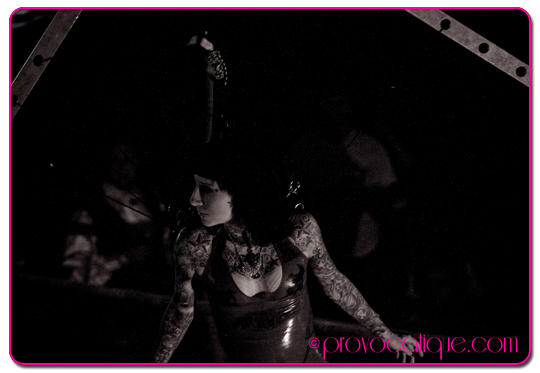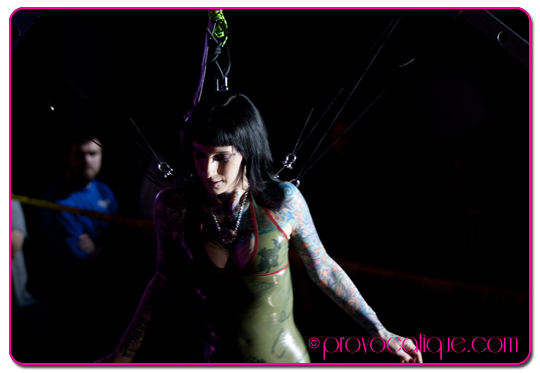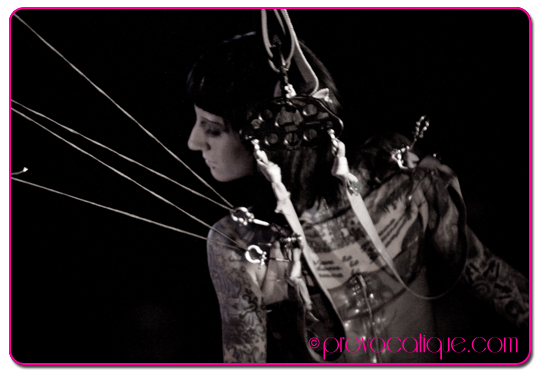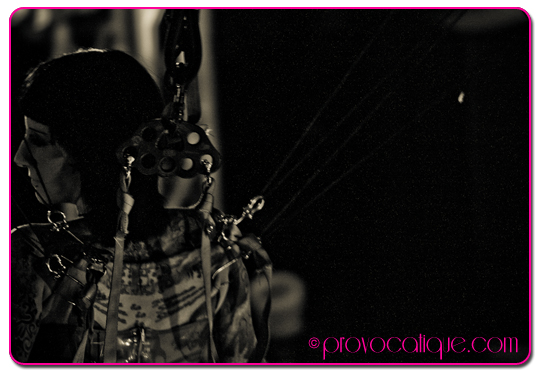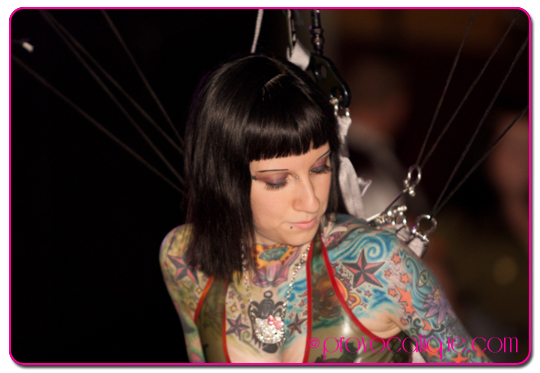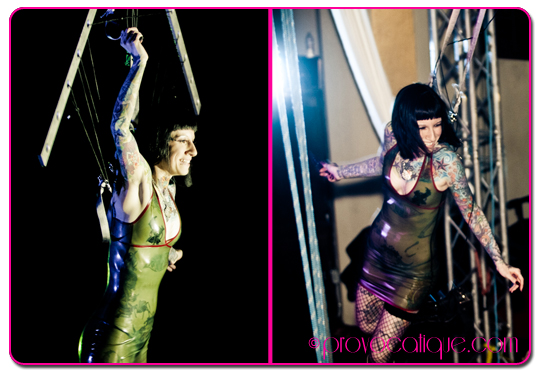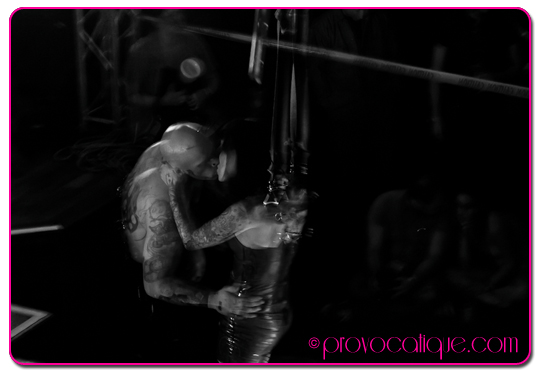 Bella Vendetta is smokin hot – I am sad I didn't get better shots of her suspension. There's always the next show!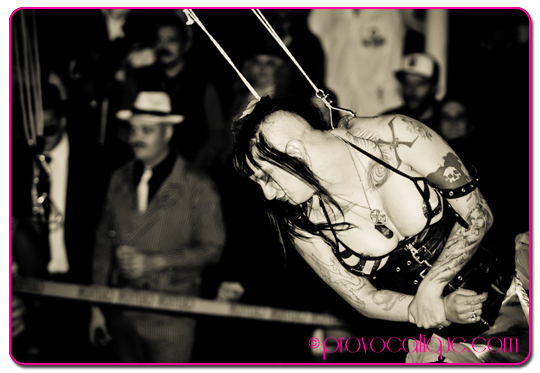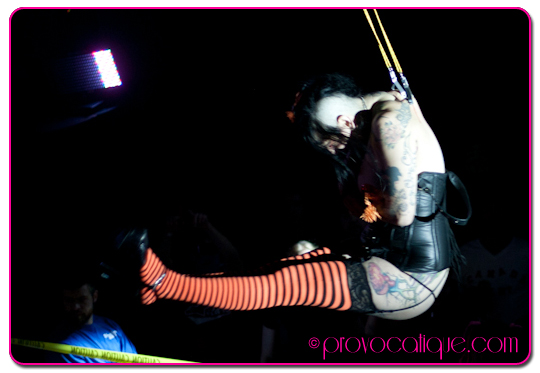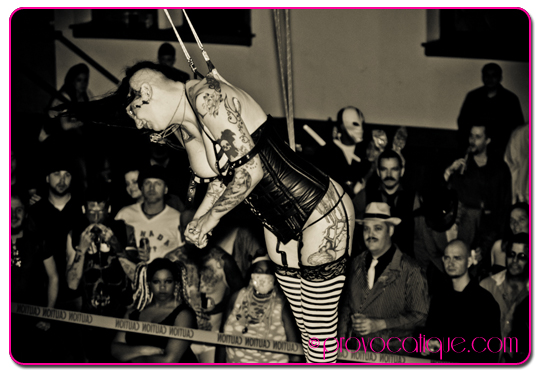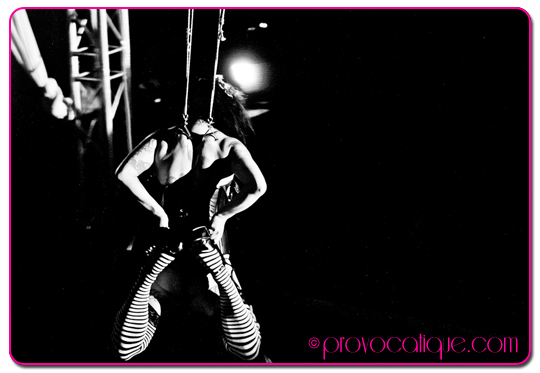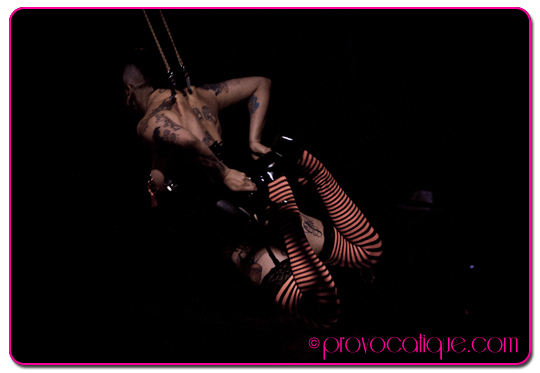 The one on the right is crap, I only posted it because they took the photo at the exact same moment I did and that blew me away. The flare is pretty right?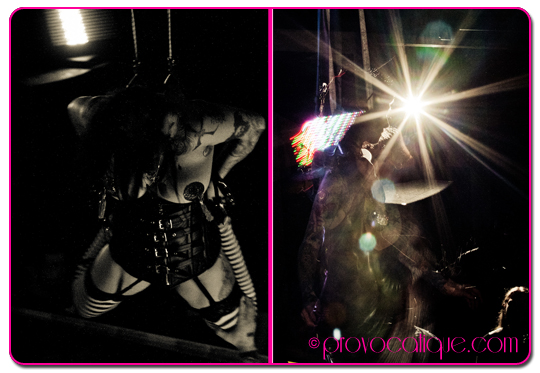 Some fun costumes from the first night…
The man that makes it all happen, and the woman behind him!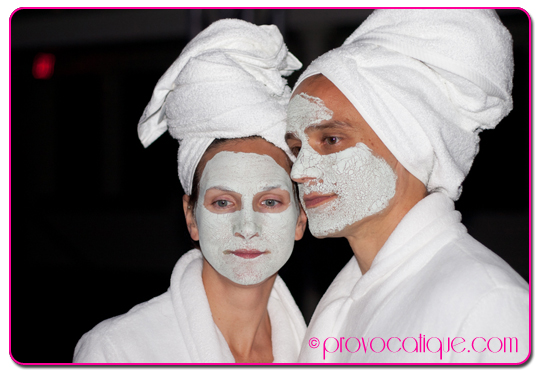 The BP guys complete with dead sea creatures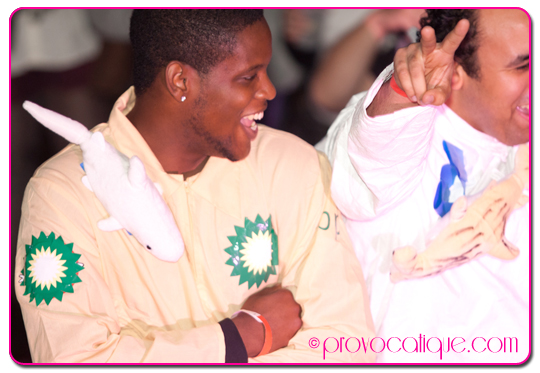 Jim Morrison stopped by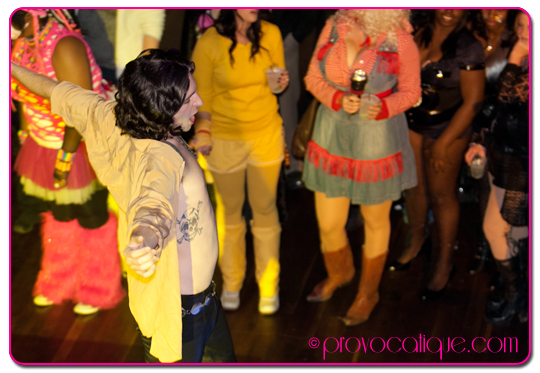 I have no idea… but I dig his costume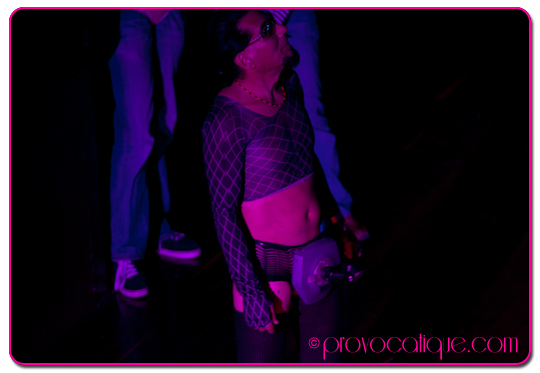 My favorite!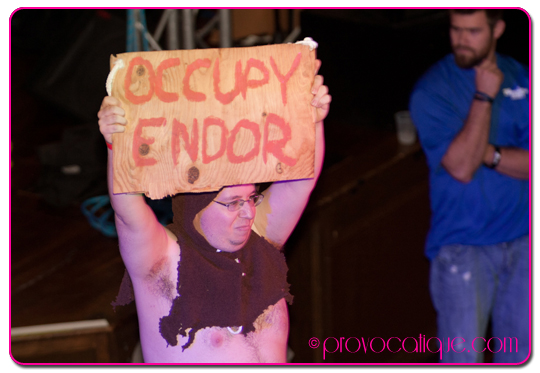 The Pope comes to TRAUMA every year, it's that awesome.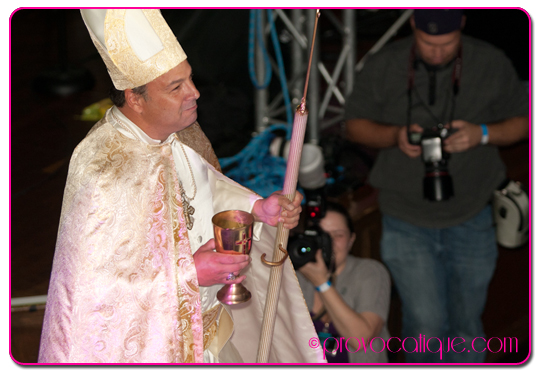 I've got no idea what this is, I think it's a rockstar shrimp. I've searched my lil mind for a pop culture reference but I'm coming up dry.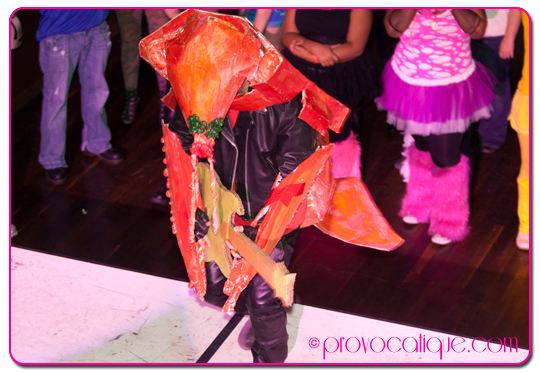 Random partiers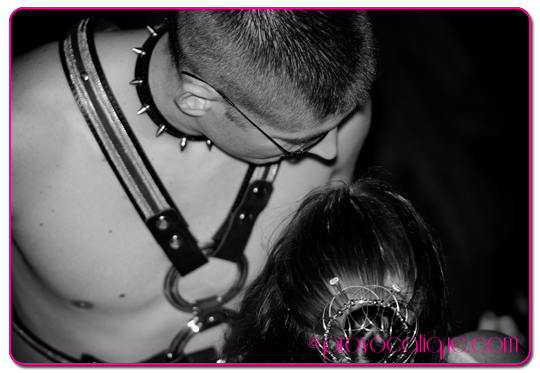 This girl was glowing all night loved it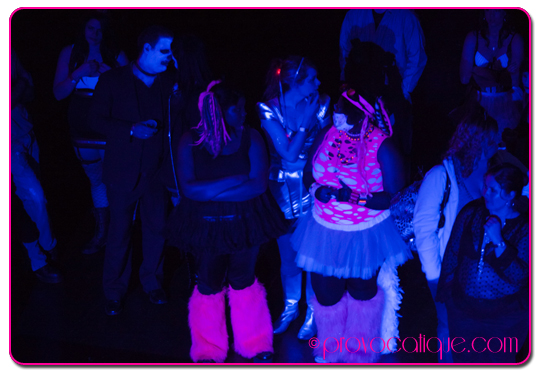 I took this photo because of the shadow, then found out I knew the guy!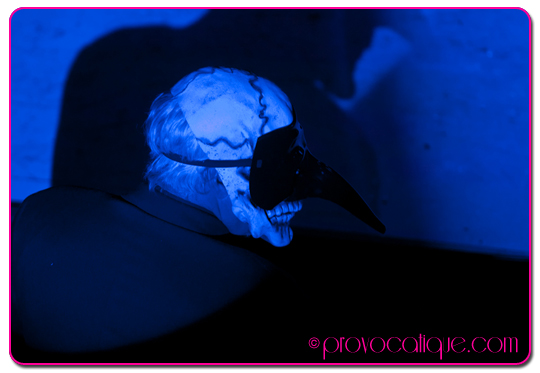 She's on stilts… too bad I was more focused on her boobs. Thats my  job!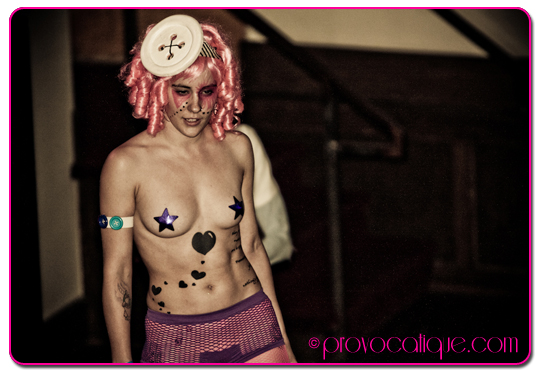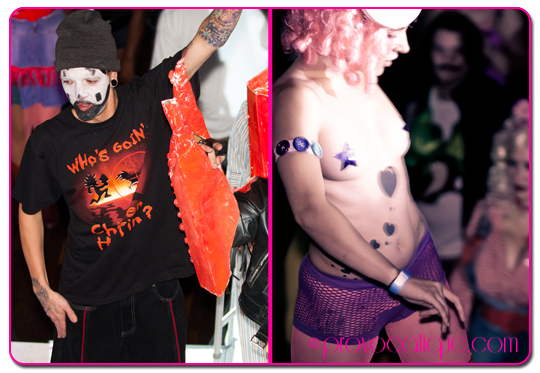 Super sleuths!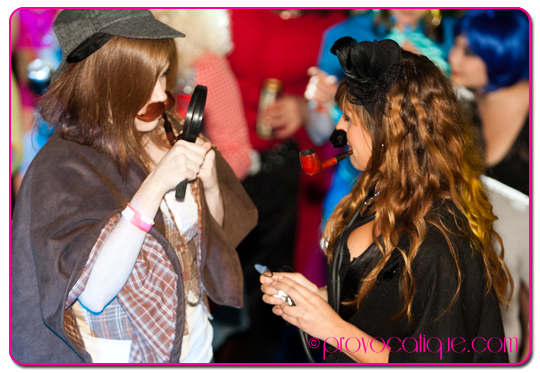 They had an aborted demon baby strapped to his back. Try as I might I couldnt get a shot of it. Its head spun and it had glowing red eyes!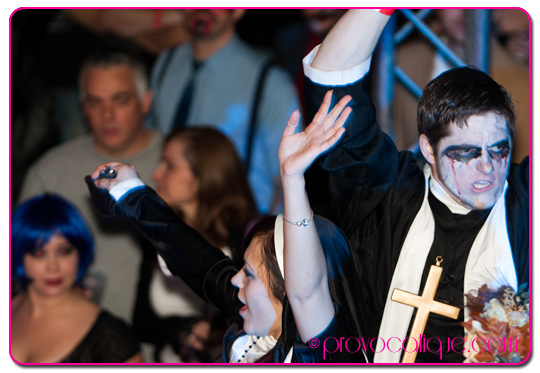 Bunny emcee Lars made the costume contest loads of fun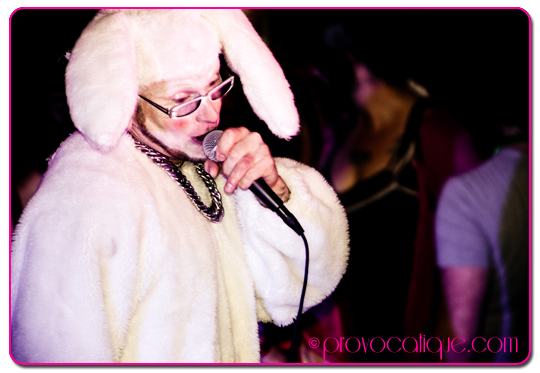 STILL more photos….

Miss the first round? Swing by the original post: